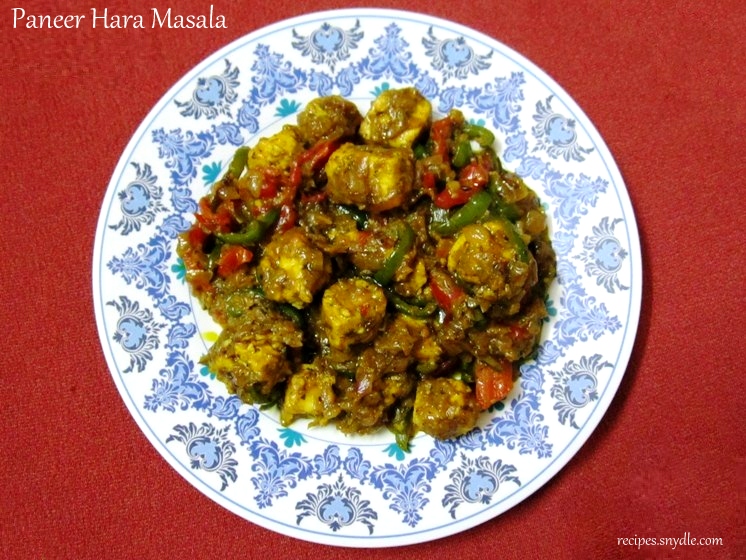 Paneer Hara Masala Recipe with Step by Step Pictures
Hi again foodies! After a stunning Tomato Cucumber Sandwich Recipe I am back with another family favorite at my place! It's one of the easirst paneer recipes ever. You do not need to slog in the kitchen for an hour to prepare this delicious paneer sabzi, it gets ready within minutes. This one is called Paneer Hara Masala, which is spicy and zesty. 'Hara' means green in Hindi. The gravy of this recipe is green in color from the green chilies and coriander. It has a fresh, herby taste. The bits of crunchy capsicum and tomato lend it a nice texture. This is one of the excellent dinner recipes and I am sure you will love it.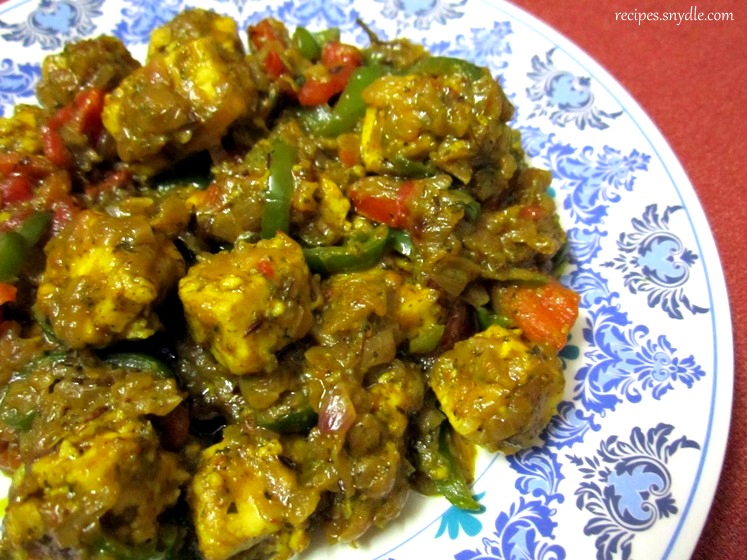 When it comes to vegetarian cooking, paneer or the Indian cottage cheese is my most favorite ingredient. It takes in the flavors of whatever gravy you add it to, which combines with its milky richness transforms into something incredibly irresistible.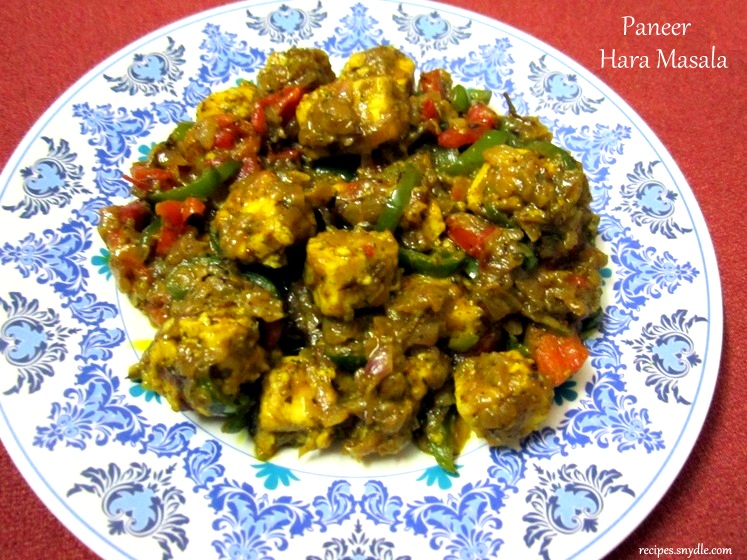 I have previously shared a number of paneer recipes or those that use paneer as a secondary ingredient. Here is the list.
Let's begin with the recipe of Paneer Hara Masala. For the purpose of measurement, 1 cup = 250 ml. This recipe yields 2-3 servings. Please note that all the ingredients used in this recipe are vegetarian, even though the names might suggest otherwise.
Ingredients
Onion – 2 medium, finely chopped
Tomato – 2 medium, cut lengthwise
Capsicum – 2 small or 1 large, cut lengthwise
Cumin seeds – 3/4 tsp
Salt – to taste
Turmeric – 1/3 tsp
Red chili powder – 3/4 tsp
Coriander powder – 1/2 tsp
Chicken Masala – 1/2 tsp (I used Everest)
Paneer – 150 grams
Thick cream off the top of boiled milk – 2 tbsp (Optional)
Kasoori Methi – 3/4 tsp (roasted and crushed between your palms)
Oil – 2 tbsp
To Grind Together
Coriander leaves – 2/3 cups, loosely packed
Green chilies – 3 to 4
Garlic – 10 cloves
Ginger – 1/2 inch piece
Water – 1 tbsp
How to Make Paneer Hara Masala
In a mixie jar/blender, take the coriander leaves, green chilies, garlic and ginger.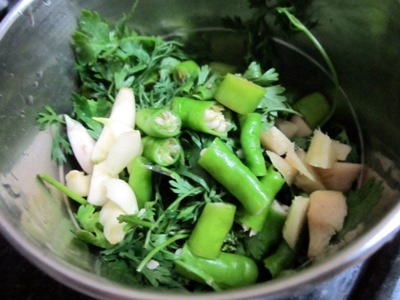 Grind these ingredients using a little water to a paste. Set aside.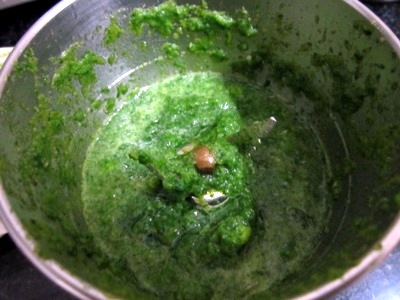 Heat oil in a skillet. Add in the cumin seeds and allow them to crackle.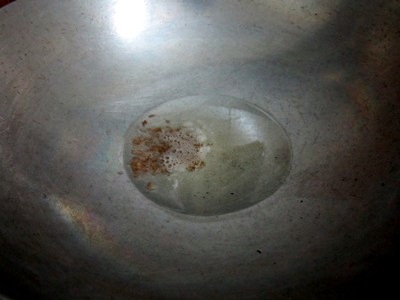 Add in the onion and saute it till it becomes golden.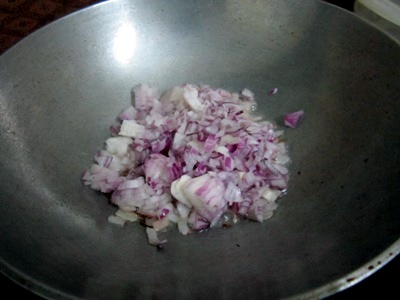 Add in the ground paste and saute it for about 2-3 minutes on low heat till the raw smell of ginger and garlic goes away.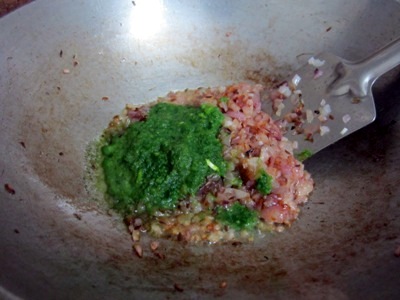 Next, add in the capsicum. Mix well. Cook for a minute.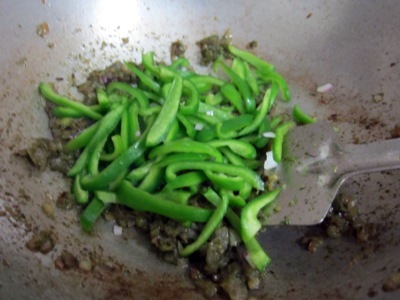 Add in the tomatoes, salt and increase the heat. Stir fry the tomatoes till they are a bit cooked and the oil begins to separate. Sprinkle a little water if the mixture looks too dry.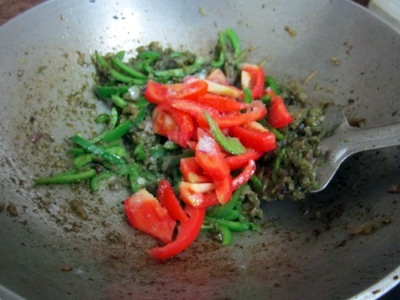 Add in the red chili powder, turmeric powder, coriander powder and chicken masala. Saute the spices for a minute, taking care not to burn them. You may lower the heat a bit.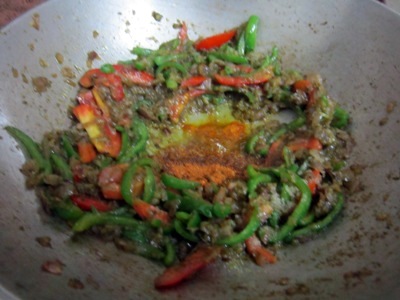 When the spices give out a nice aroma, add in the paneer cubes and fresh cream. Adding cream is really optional. If you like your food spicy, skip it. If you want it to be a bit creamy and slightly less spicy, add the cream. Cook for 2 minutes on medium heat and let the paneer absorb the flavors. Stir occasionally. Do not overcook. We do not want the capsicum to become soggy.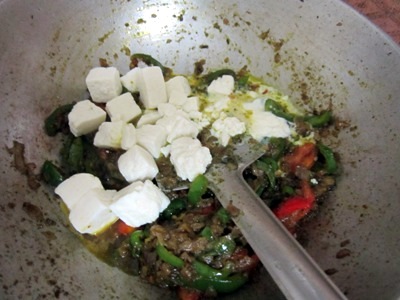 Add in the kasoori methi and check the salt. Mix well.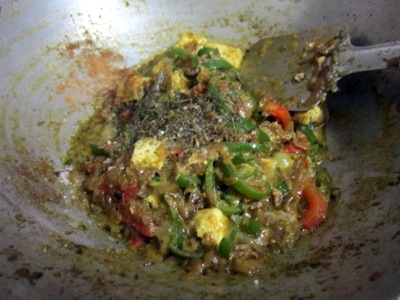 The gravy will thicken and coat the paneer and the oil will begin to separate again. That's when you know the dish is ready.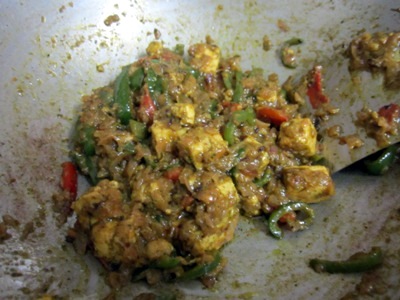 Serve the spicy Paneer Hara Masala with rotis or naan. Enjoy!