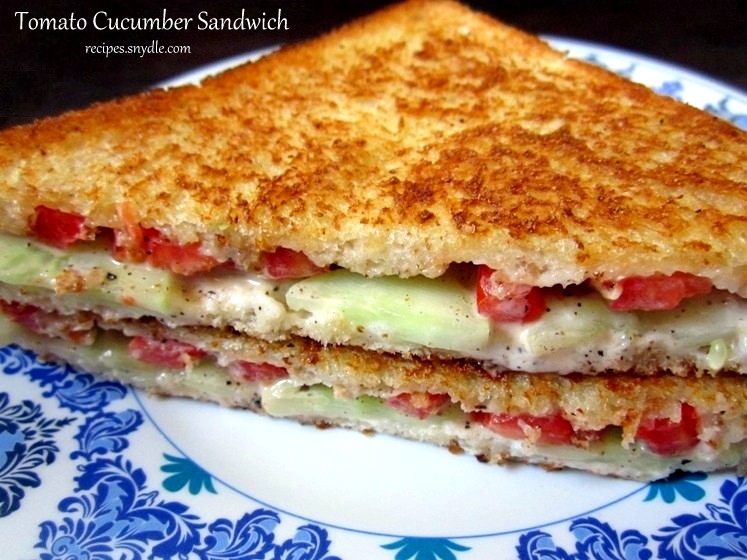 Tomato Cucumber Sandwich Recipe with Step by Step Pictures.
Hello foodies. Today I am sharing a very simple sandwich recipe. It needs minimal ingredients and is very healthy. This sandwich packs the natural flavors of tomato and cucumber. The seasoning is very light and doesn't overpower the taste of the veggies. I haven't used any cheese in this sandwich, instead just some olive oil mayonnaise. The juices from the veggies combine with the mayo and create an irresistible melange of flavors.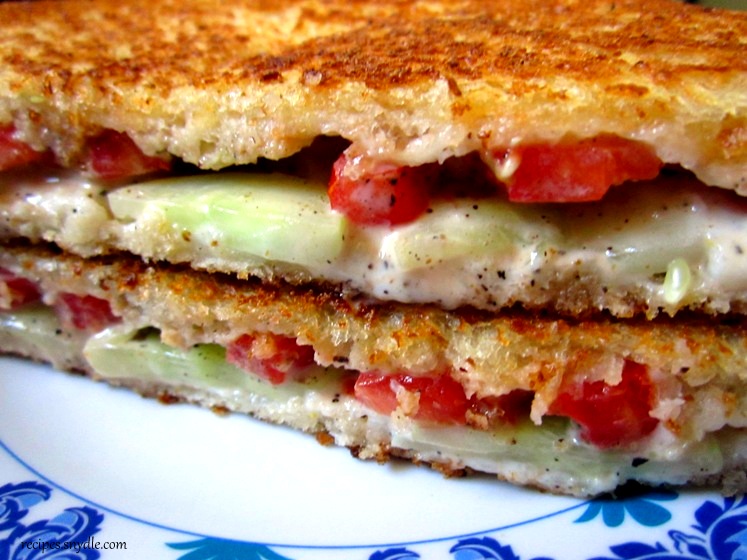 I like my sandwiches toasted and hot. But you can have this sandwich without toasting as well. Toasting the sandwich makes the stuffing juicier. The outer crust of the sandwich is crisp and fragrant from the butter. You can  make this sandwich on a lazy afternoon when you don't feel like cooking a elaborate meal. This cucumber sandwich also makes an excellent picnic lunch idea.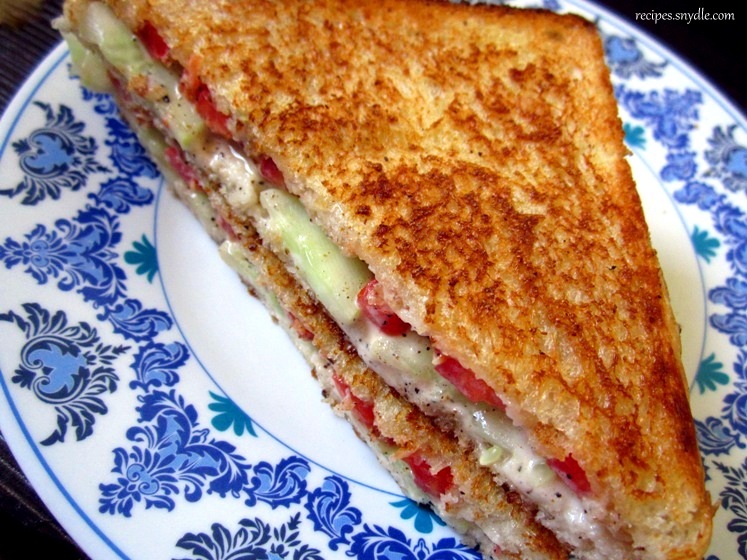 Let's begin with the recipe now. This recipe yields 3 sandwiches.
Ingredients
Bread – 6 slices
Mayo – to spread, as needed
Cucumber – 1, thinly sliced
Tomato – 1 large, thinly sliced
Black pepper – to taste
Salt – to taste
Chat masala – to taste
Butter – to toast the sandwiches
How to Make Tomato Cucumber Sandwich
Start by applying generous amount of mayonnaise on both the slices for a sandwich.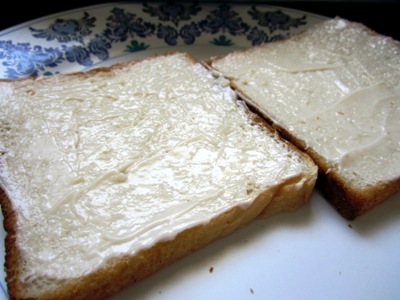 Place cucumber slices as shown in the picture.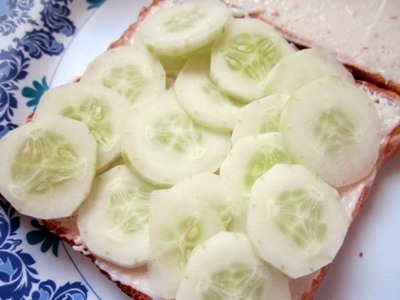 Season it with some salt, pepper and chat masala.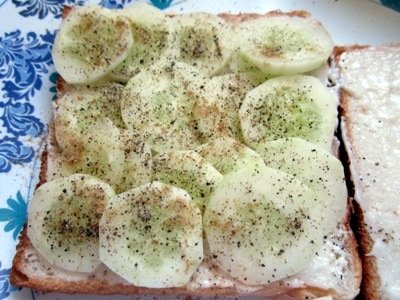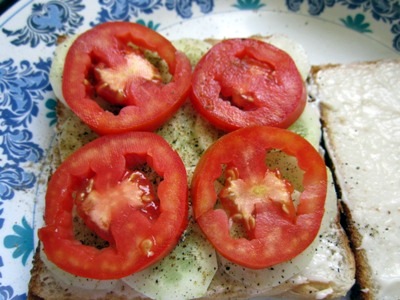 Season the tomato slices with some salt, pepper and chat masala as well.
Pack the sandwich with another bread slice, mayo side in.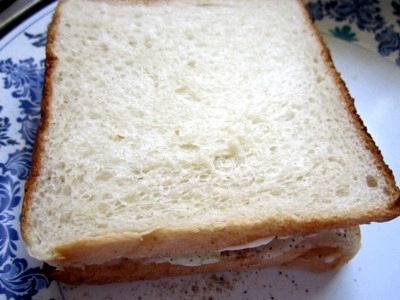 If you do not have a sandwich maker, you can toast the sandwich on tawa as well. Heat a tawa or a griddle. Place the sandwich on it. Apply a coat of butter on the outside on both sides.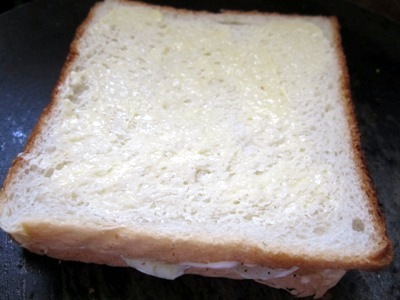 Toast the sandwich till it becomes golden brown and crispy. Press it gently with the spatula while toasting to pack it well.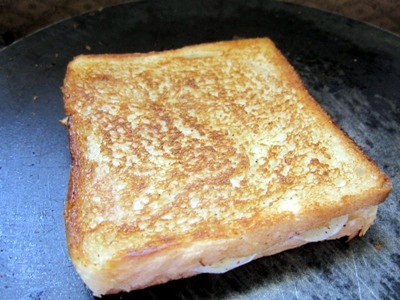 Healthy tomato and cucumber sandwich is ready. Cut in into 2 halves and serve hot. Enjoy!