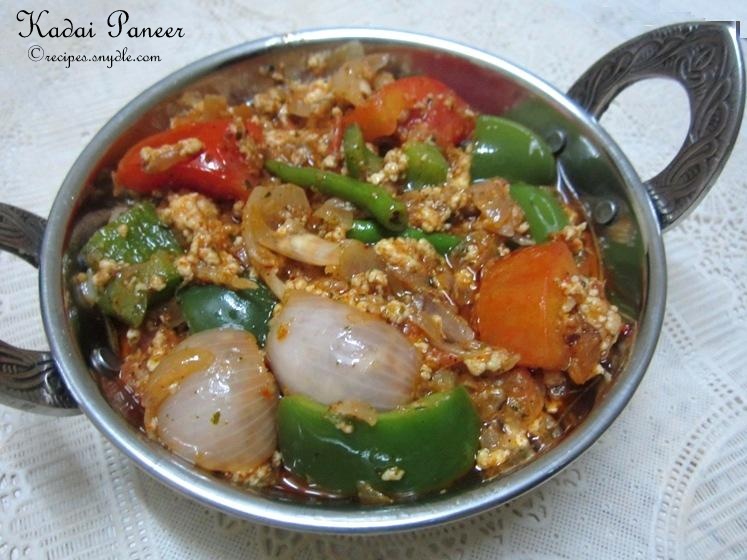 Paneer Kadai Recipe with Scrambled Paneer with step by step pictures.
Hello foodies. Today I am sharing a very popular paneer recipe. It's called Kadai Paneer. Kadai means skillet and this dish is made in a skillet and uses a special Kadai Masala. I had shared the recipe of Kadai Chicken. You can check it out here. It also mentions the recipe of Kadai Masala.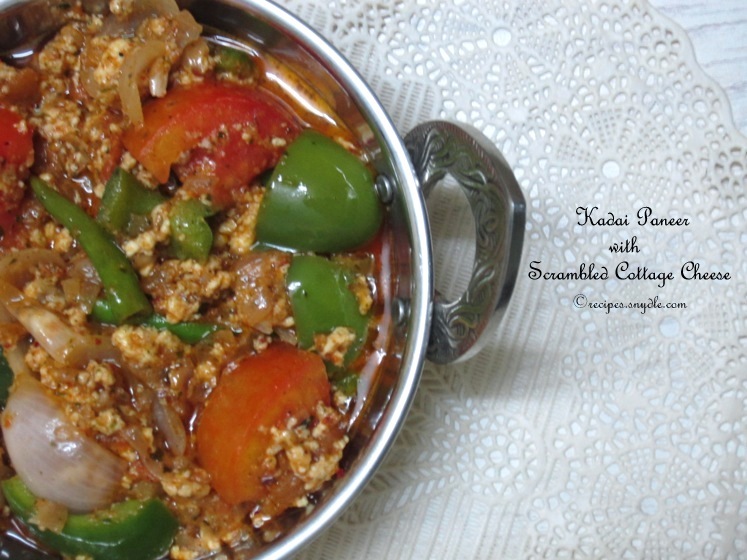 Restaurant style Kadai Paneer is made with paneer cubes. But what if you do not have paneer cubes? What if you have just homemade scrambled cottage paneer? Yesterday, I had some homemade cottage cheese and I was in no mood to make the same old Paneer Bhurji. So I decided to make Kadhai Paneer with scrambled paneer. The result was an equally delicious, creamy and flavorful Kadai Paneer with juicy bits of veggies.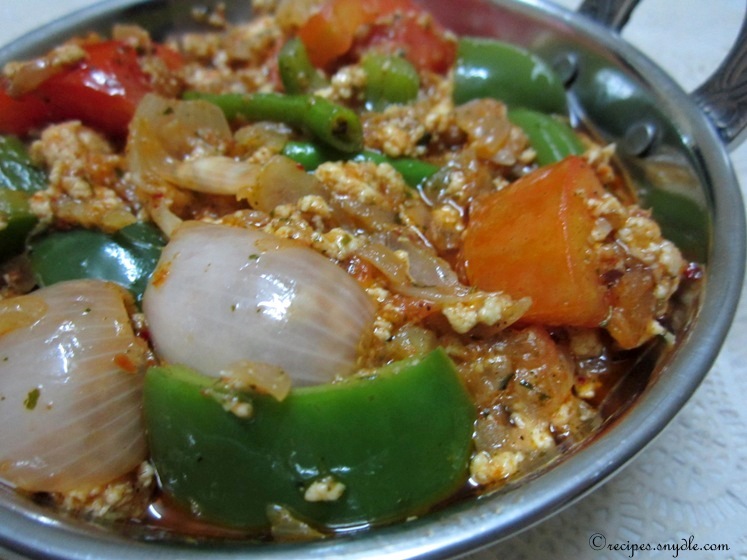 If you want to take the recipes of paneer/cottage cheese that I has shared previously, do check out the links given below.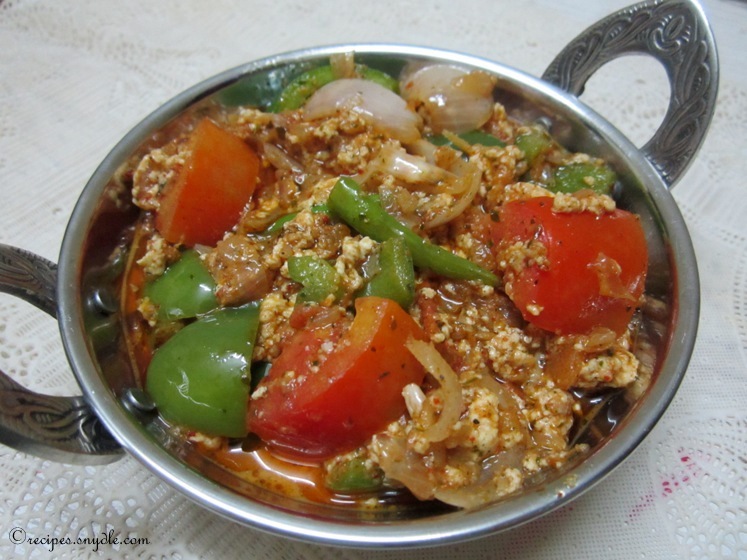 If you would want to use scrambled cottage cheese in any recipe, it's always best to make it fresh at home. You can check out how to make cottage cheese at home here –How to Make Paneer at Home.
And you can find the recipe of Kadai Masala here – How to Make Kadai Masala.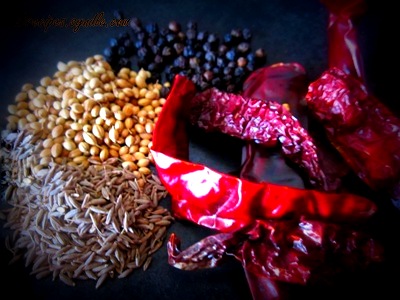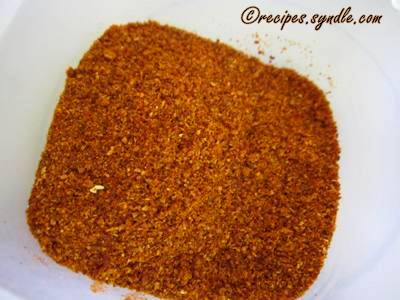 Let's begin with the recipe of Kadai Paneer with scrambled paneer. This recipe yields 3-4 servings. For the purpose of measurement, 1 cup = 250 ml.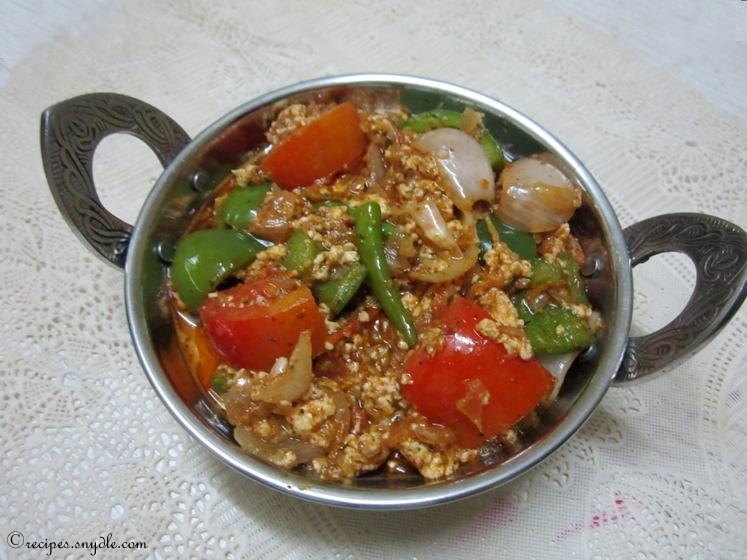 NOTE
Use red, ripe tomatoes.
Adjust the quantity of chat masala depending on the sourness of the tomatoes.
Ingredients
Onion – 2 medium, chopped
Onion – 1 medium, diced and layers separated
Ginger – 1-inch piece, finely crushed
Garlic – 12 cloves, finely crushed
Capsicum – 1 large, diced
Tomato – 1 large, diced and seeds removed
Tomato – 1 large, finely chopped
Tomato – 1  large, pureed
Cottage cheese / scrambled paneer – 300 grams
Garam masala – 1/2 tsp
Kadai Masala – 3 tsp
Red chili powder – 1 tsp
Kasoori Methi – 2 tsp, dry roasted and crushed between your palms
Green chilies – 2, chopped
Green chilies – 3, split lengthwise
Chat masala – 1/2 tsp or to taste
Salt – to taste
Oil – 2 tbsp
Water – 1/2 cup
How to Make Kadai Paneer with Scrambled Paneer
Heat oil in a skillet. Add the onions and saute them till they turn golden brown.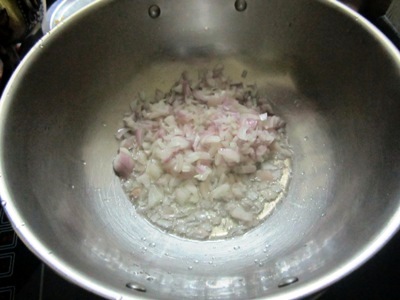 Add in the ginger and garlic and saute till the raw smell disappears.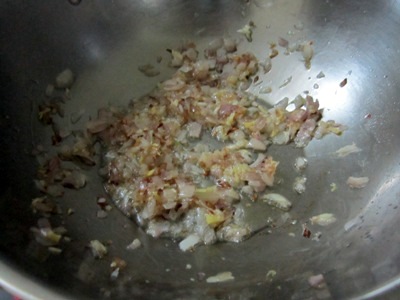 Add in the finely chopped tomato and cook it till it gets mushy.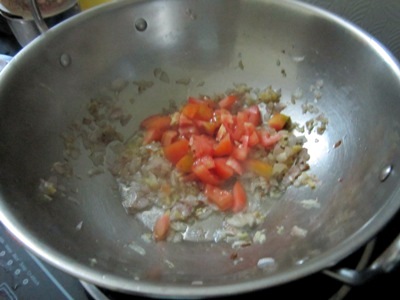 Add in the red chili powder, salt, and chopped green chilies.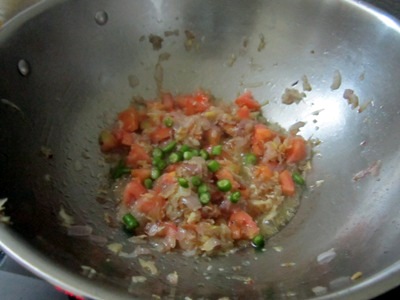 Add in the tomato puree and cook it till the raw smell disappears.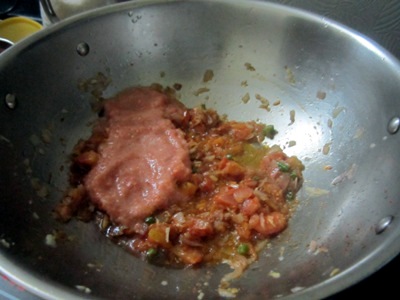 Now the mixture should look like this.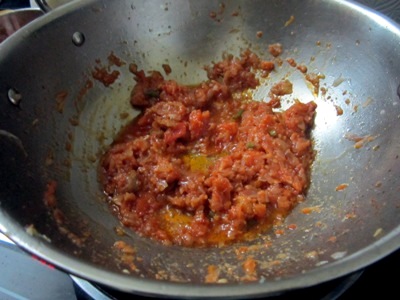 Add water and bring it to a boil.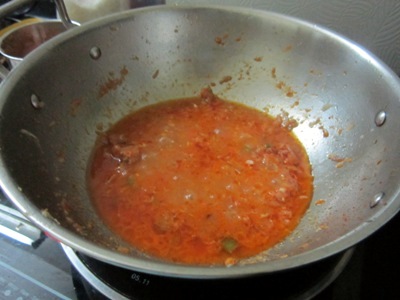 When the mixture dries up a bit again, add in the diced onion, and diced capsicum.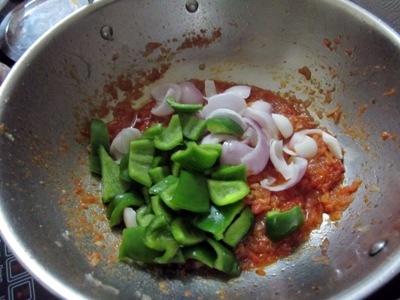 Add in the scrambled cottage cheese/paneer.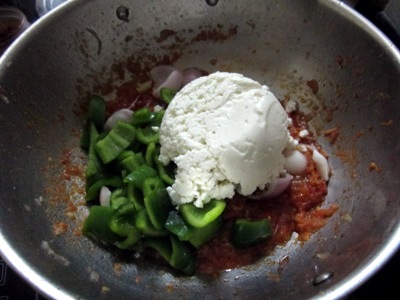 Add in the diced tomato and garam masala.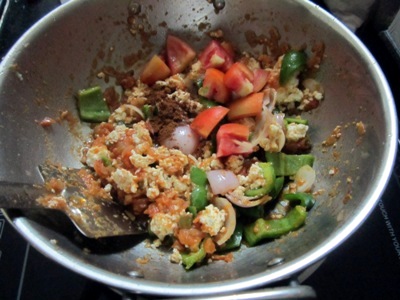 Add in the kasoori methi and kadai masala. Mix well.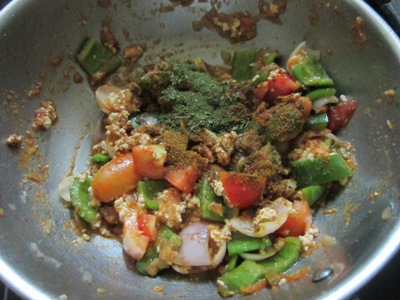 Add in the split green chilies.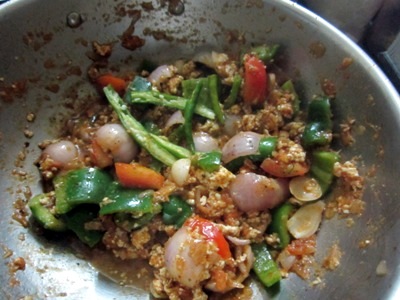 Finish with some chat masala.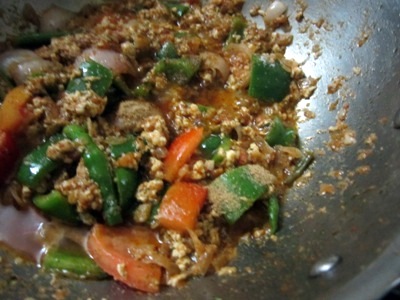 Allow the paneer to cook for 2-3 minutes so that it absorbs all the flavors and oil begins to separate. Keep the flame on high and keep mixing to avoid burning.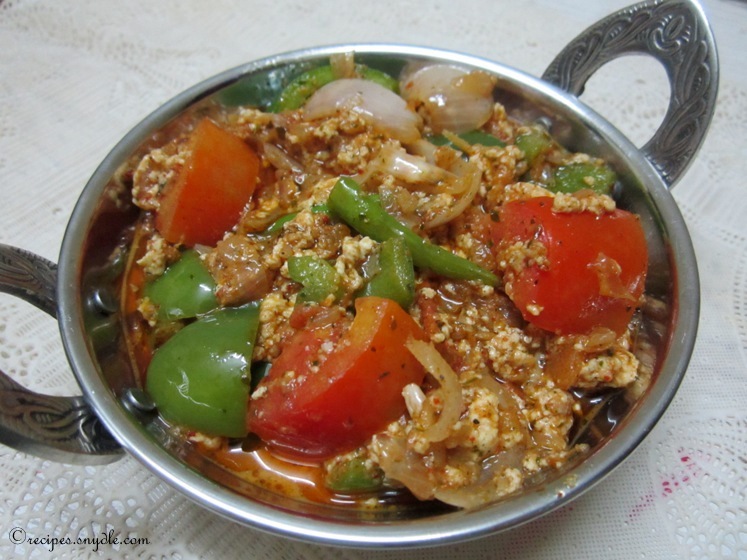 Kadai paneer is ready to be served. Serve hot with rotis or naan. Enjoy!