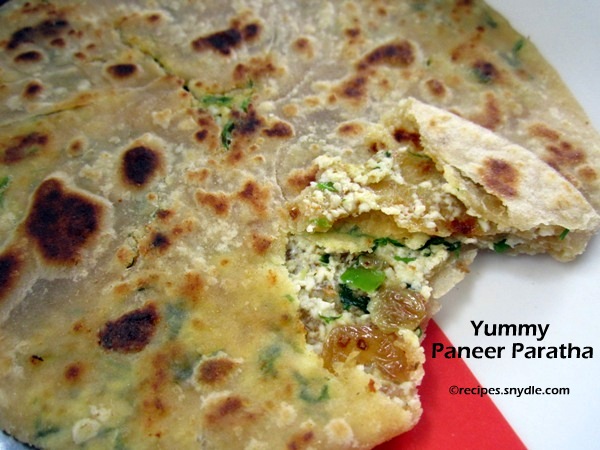 Hi there! What a great week it has been so far! It's been all about rainy, hazy days, family time and good food. Today I am sharing a paratha recipe, which would be the 5th addition to my list of paneer recipes. Paratha is an Indian flatbread which is usually stuffed with veggies or minced meat. I made this quick recipe for lunch today and served it with daal-fry. You can serve it with pickle, chutney or yogurt as well.
The paneer that you use should be very creamy. I used fresh home-made paneer. I just love the way it tastes, soft and creamy. Alternatively, I sometimes use Amul Malai Paneer for making the paratha recipes. The stuffing is very subtle yet very flavorful. You just cannot get enough of these melt-in-the-mouth parathas!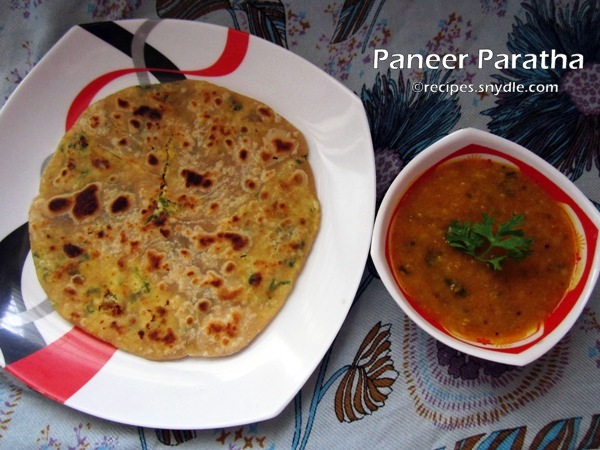 I added a couple of cheese cubes for some extra creaminess and some raisins for a punch of sweetness. The maida in the dough will render a flaky and crusty texture to the paratha.
I used American measuring cup. 1 cup = 250 ml. This recipe is sufficient for making 6 medium size parathas. Without much ado, let us now get started with the recipe.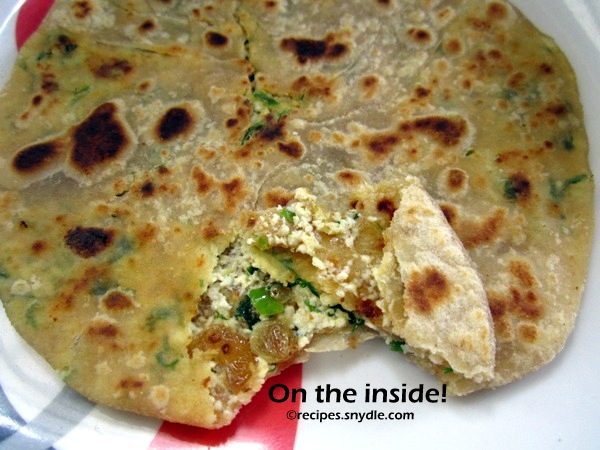 IngredientsFor the stuffing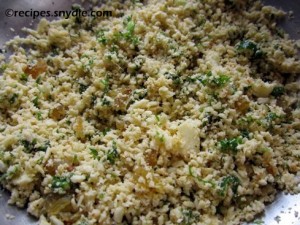 Paneer / Cottage Cheese – 150 grams, grated or crumbled
Green chilies – 4, finely chopped
Red Chili Powder – 1 tsp
Garam Masala – 1/2 tsp
Jeera powder – 1/2 tsp
Fennel powder – 1/4 tsp
Dry mango powder / Amchur – 1/2 tsp
Lemon juice – 1 tbsp
Ginger – 1 inch piece, finely crushed
Cilantro – A generous handful, finely chopped
Raisins – 25 to 30
Cheese cube – 2, grated (Optional)
Salt – To taste
For the Dough
Wheat flour – 1/2 cup
Maida / Refined flour – 1/2 cup
Ghee – 1 tbsp, melted
Salt – To taste
Water – 1/2 cup or as required
Other ingredients
Wheat flour – A little, for dusting the paratha while you roll it
Ghee – For roasting the paratha
How to Make Paneer Paratha
In a bowl, sift the maida and wheat flour together. Add salt to taste. Add in the melted ghee and mix it around with your fingers so that the ghee gets well incorporated into the flour.
Add some water little by little and knead a soft pliable dough. Cover the bowl and allow the dough to rest for 15 to 20 minutes.
In the meanwhile, prepare the paneer stuffing. In a bowl take grated or crumbled paneer and add all the other ingredients to it mentioned in the 'for the stuffing'. Gently mix around everything and the stuffing is ready.
After the dough has rested, apply a few drops of melted ghee and kneed it once again for a minute. Divide the dough into 6 equal parts.
Take one dough ball and roll out it out into 3 to 4 inches circle with the help of a rolling pin. Rub a couple of drops of melted ghee for a nice flavor. Place 1/6th of the paneer stuffing in the center. We want the parathas to be nice and thick.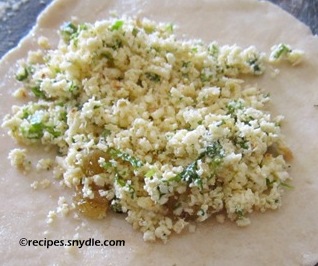 Pack the rolled out dough by bringing the edges of the rolled dough together. Flatten it with your fingertips. Dust it with some wheat flour to prevent it from sticking to the rolling surface. Roll it out into circles of 6 to 7 inches.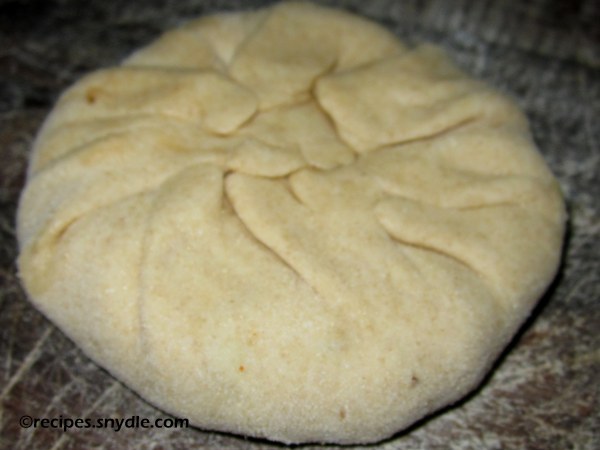 Heat the tawa / griddle / pan and transfer the paratha onto it. Roast the paratha on medium to low heat for a minute. Flip it and allow it to roast on the other side as well. In the meanwhile apply 1/2 tsp of ghee on the paratha and flip it again. Roast it nicely till it gets a nice golden color.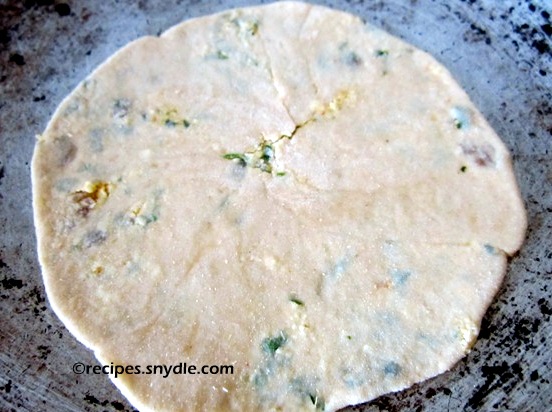 Apply the ghee on the other side and roast it too. The roasting process may take 4 to 5 minutes for each paratha. We want the paratha thoroughly cooked.
Remove the paratha onto the serving plate and make the remaining parathas in the same way.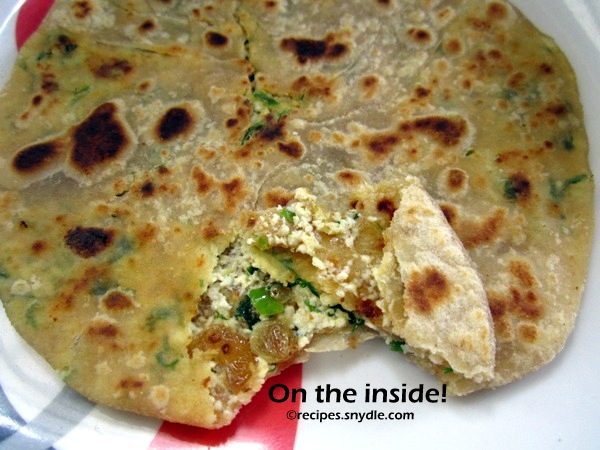 Serve hot with raita, mango pickle, chutney or any side dish of your choice. Enjoy the raining afternoon as you feast on a deliciously creamy paneer paratha.