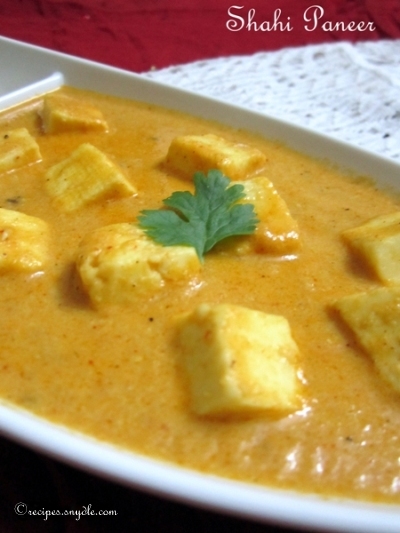 Hello buddies! I hope you had a great time with your friends today on the occasion of International Friendship Day. What a great excuse to take a break from our hectic lives and spend time with our friends just like the old days! Go out, watch a movie, eat great food and just make merry! It gets even better when you cook a lavish meal for your buddies!
Today I made Shahi Paneer for lunch along with some Jeera Rice, Daal Tadka, Naan, Raita and Salad. I hope to share all the recipes here one by one, stating with the recipe of Shahi Paneer.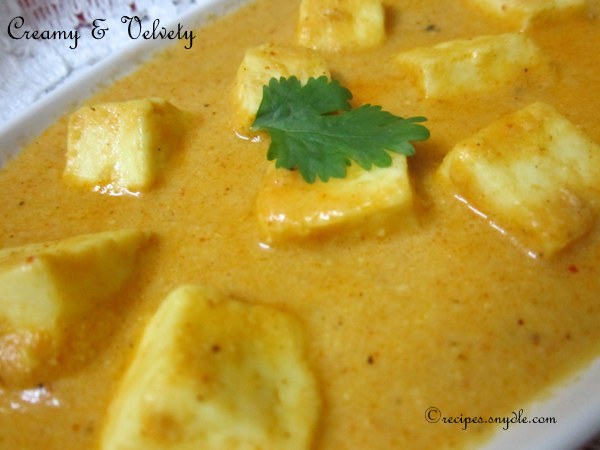 'Shahi' is a Hindi word which literally translates to Royal. This dish consists of a rich gravy and delicious cottage cheese. The gravy is made from curd, cream and pureed nuts. It is a fairly simple recipe; just blanching and pureeing the ingredients and hem sautéing them together.
I did a lot of research and went through my Mom's recipe diaries to find the perfect recipe for Shahi Paneer. I found that there are so many ingredients that are common for making other paneer delicacies such as Paneer Butter Masala.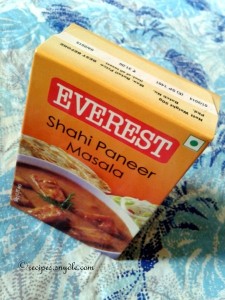 So I used a little imagination and tried to alter the ingredients a bit so that I get a unique recipe. The so-called authentic Shahi Paneer recipe contains no red chili powder and no turmeric. The cashew-based white gravy looks good but tastes really bland. I bought this special spice mix from Everest. It's called Shahi Paneer Masala. It is one magical spice mix. I did not need to add garam masala, because this spice mix had it all! You can easily find it in Indian grocery stores.
Instead of eliminating the tomatoes altogether, I used one medium tomato and some yogurt to maintain the right balance of tang.
This is a recipe for two. So, let us see how to make Shahi Paneer.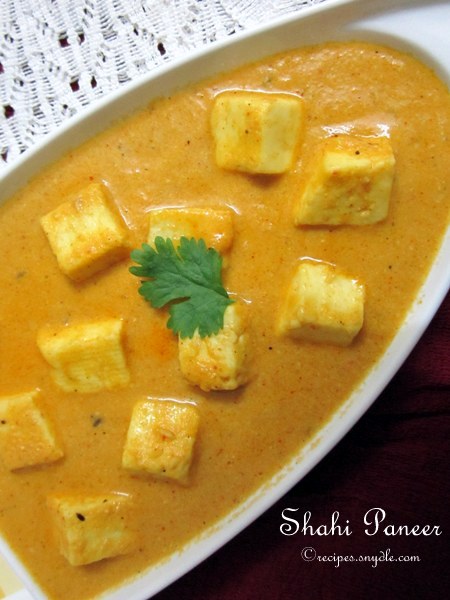 Ingredients
Onion – 2 medium, quartered
Tomato – 1 medium
Ginger – garlic paste – 1 tbsp
Hung curd – 50 grams
Low fat cream – 100 ml
Water – 100 ml
Salt – To taste
Saffron – 7 to 8 strands, crushed and soaked in little milk
Elaichi powder – 1/2 tsp
Honey – 1 tsp
Cilantro – For garnish
Butter – 2 tbsp
Oil – 1/2 tbsp
For Making the Paste
Cashews – 10
Almonds – 10
Melon seeds – 1 tbsp
Spice Powders
Red chili powder – 1/2 tsp
Turmeric powder – 1/4 tsp
Everest Shahi Paneer Masala – 1 tsp
Whole Spices
Bay leaf – 1
Cinnamon stick – 1, 1 inch
Shahi Jeera (Caraway seeds) – 1/3 tsp
Star anise – 1
How to Make Shahi Paneer
Boil the quartered onions in sufficient water till they turn translucent. Drain them and allow them to cool. Puree them to a fine paste. Set aside.
Blanch the tomatoes in hot water till their peel cracks. Drain them and allow them to cool. Grind them to a smooth puree. Set aside.
Boil cashews, almonds and melon seeds together for 10 minutes. Let them soak in that water for an hour. Peel the almonds if possible. Grind the cashew, peeled almonds and melon seeds together to a smooth paste using little water.
Heat oil and butter together in a skillet. Add in the whole spices – cinnamon stick, bay leaf, star anise and shahi jeera. Allow the spices to sizzle for a few seconds till it gets aromatic.
Add in the paste of boiled onions and sauté it for 3 to 4 minutes. Boiled onion paste doesn't need to be cooked for very long.
Add in the ginger-garlic paste and sauté for a minute till the raw smell goes away.
Pour in the tomato puree and cook for 4 to 5 minutes till the oil separates.
It is time to add the red chili powder, turmeric powder, shahi paneer masala and salt. Cook for another minute.
Add in the cashew paste and sauté for 3 to 4 minutes constantly stirring it. This will enhance the taste of the gravy.
Turn the flame to low and add the hung curd and mix well. Cook on low flame for a minute.
Add in the water little by little and mix well. Adjust the salt if need be. Bring the gravy to boil.
Add cream and stir everything together. Add honey and saffron in the end and turn the flame off. Garnish with chopped cilantro and Shahi Paneer is ready to be served!
Enjoy hot with naan or shahi pulao as per your liking. Enjoy!