I love shrimp balls. My family often dines at Kowloon, a popular Chinese restaurant in the Philippines. My parents would order a serving of shrimp balls in sweet and sour sauce. Well, I think it was sweet and source sauce. LOL! And I would always eat these shrimp balls, my favorite food from Kowloon next to siomai and chicken feet.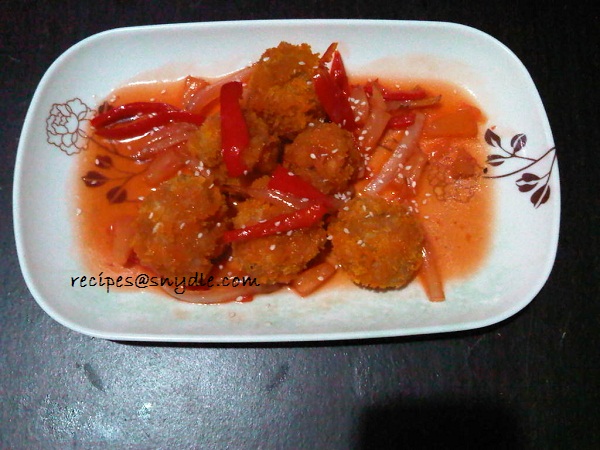 When I moved to the province, there is no more Kowloon. There is a Kowloon, but they only served siopao and siomai. So, when I saw a recipe for shrimp balls, I immediately tried the recipe to satisfy my cravings. I just added additional ingredients and remove one that I don't think is necessary. Anyway, I want to share my version of shrimp balls in sweet and sour sauce recipe, let me know what you think.
By the way, if you have fats in the fridge and don't know what to do with it, know that you can add the fats in shrimp balls. A little bit of fat helps, because they make the inside of the shrimp balls moist.
Shrimp Balls
Ingredients:
½ kilo shrimp, peeled and finely chopped
¼ pork backfat, finely chopped
Pinch of garlic powder
White pepper
Salt to taste
2 tablespoon flour
1 egg
1 cup bread crumbs
Direction: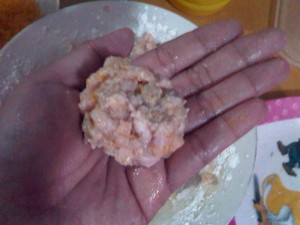 In a large bowl, combine all ingredients except bread crumbs then mix thoroughly. Get a spoonful and form into balls.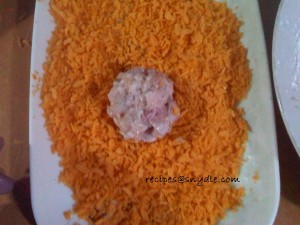 Roll in bread crumbs. Make sure the entire balls coated with bread crumbs. Repeat the process till all mixture formed into balls.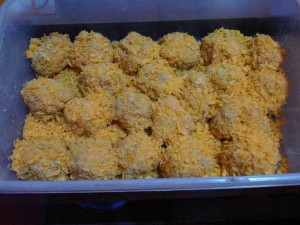 Refrigerate for at least 1 hour or till ready to fry.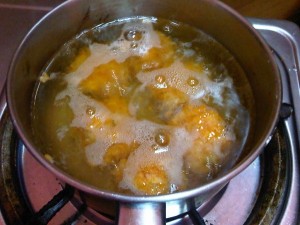 In medium size frying pan, deep fry shrimp balls for 3 to 5 minutes or till golden brown.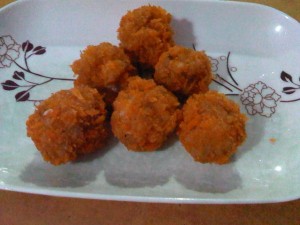 Drain and transfer to a serving plate then topped with sweet and sour sauce or sweet chili sauce.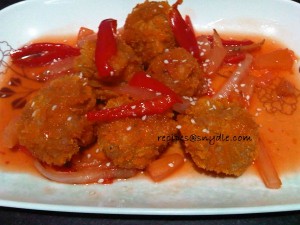 P.S: If you don't want to use backfat (matigas na taba) you can omit it from the ingredients. A friend, who tried the recipe without backfat, told me that the shrimp balls are dry inside.
Thank you for checking out my shrimp balls recipe. I hope you will give me a feedback by commenting on this post as I love hearing from my readers. Have a nice day and enjoy cooking!