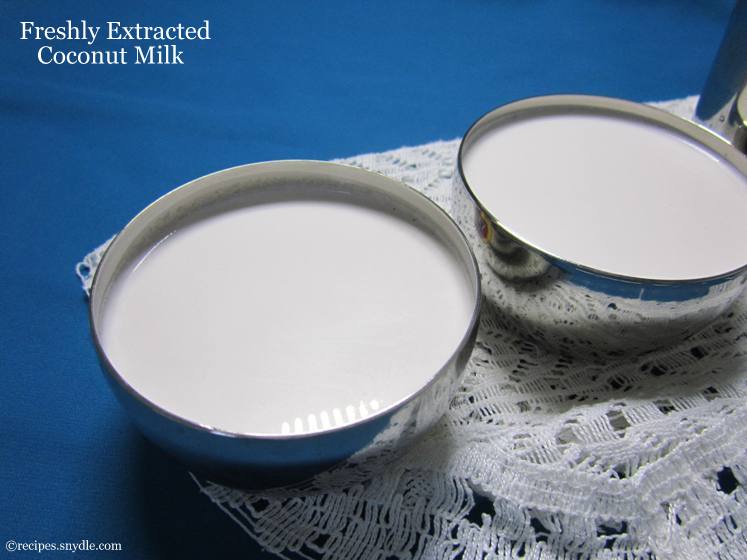 How to extract coconut milk at home with step by step pictures.
Hello foodies. Today I am going to share the recipe of coconut milk. Coconut milk has a special place in several recipes, especially those from the South India. There is nothing like the sweet freshness of coconut milk mingling with the spiciness of the chicken curry. I have used coconut milk in making Virgin Pina Colada. You can check out the recipe of Virgin Pina Colada here.
I feel that the coconut milk recipes that you can use at home are the best. The freshly extracted coconut milk is healthier, wholesome and fresh. Not to mention the great taste that it imparts to your food. It is much better that the coconut milk powders and ready to use coconut milk available in the tetra packs in the market. They are most probably laced with preservatives and taste weird; bitter and rancid.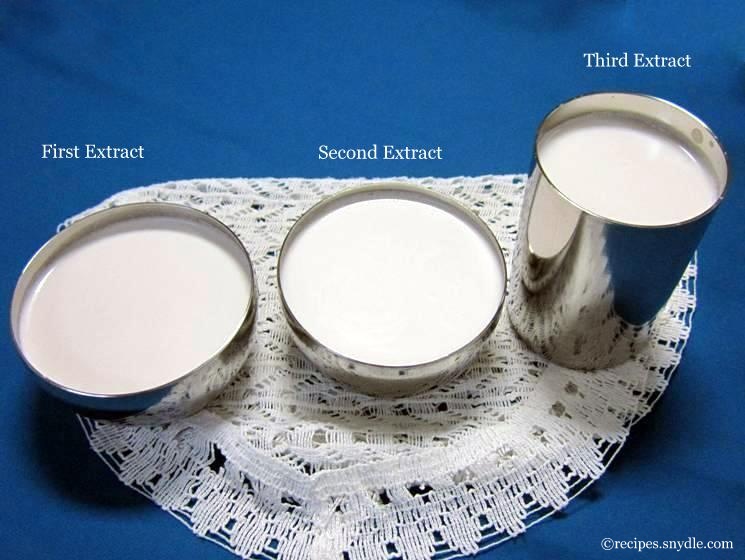 So why not make your own coconut milk for chicken curries, stews, vegetable curries and desserts! If you have a good mixie/blender and a good sieve, you can make a potful of coconut milk in no time. It is not at all time-consuming like we often tend to think. If you do not have a strainer like mine, you can use a muslin cloth ti strain the coconut milk.
Let's begin with the recipe of making coconut milk at home. This recipe yields about 250 ml of first coconut milk, 250 ml of second coconut milk and about 300 ml of third coconut milk. The first coconut milk is very thick, the second one is slightly thinner, and the third one is slightly watery. Nevertheless, all three coconut milks have a rich flavor. For the purpose of measurement, 1 cup = 250 ml.
Ingredients
Coconut – 1 large, whole, cut into small pieces
Water – 2 to 2 and 1/2 cups or as needed
How to Make Coconut Milk
In the mixie jar, add in the coconut. Blend it with 1/2 glass of water to a smooth paste.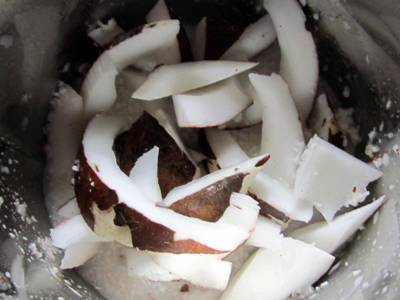 It should be fine like it.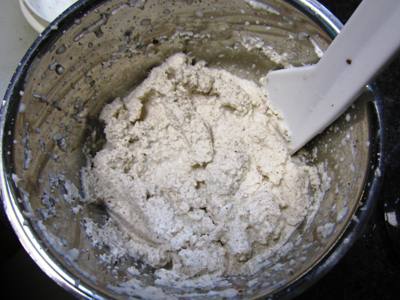 Remove it into a strainer that has a bowl placed below it. Press with a spatula to extract all the milk.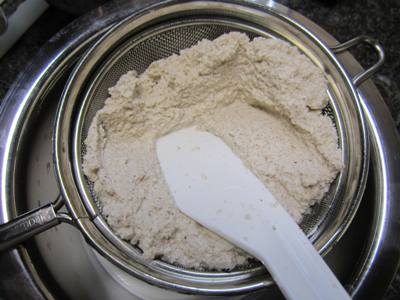 This is the first extract or the first coconut milk. This one is very thick.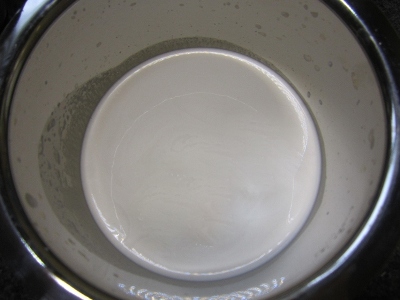 Now return the coconut paste to the mixie jar.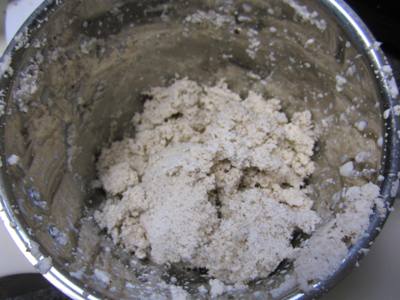 Add more water to it, about 3/4 cups. Grind again.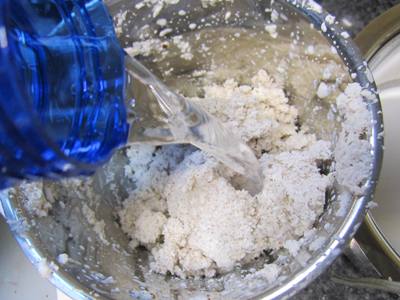 Remove it into the strainer again and press with a spatula to extract the second coconut milk in another bowl.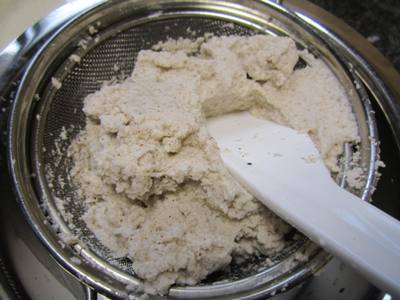 You can stop here if you like and discard the coconut residue. But if your coconut is as full of milk like mine, then proceed to make third coconut milk. Add another 3/4 cups of water this time as well and go on to grinding and straining it for the third and the last time.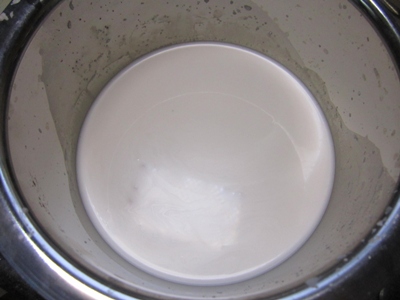 Coconut milk is ready. I strained them all again through a finer sieve and packed them in 3 clean separate bottles and refrigerated. The flavor was intact for 3 days. Use it to mix drinks, make desserts or cook curries and stews. Enjoy the refreshing goodness of freshly extracted coconut milk!