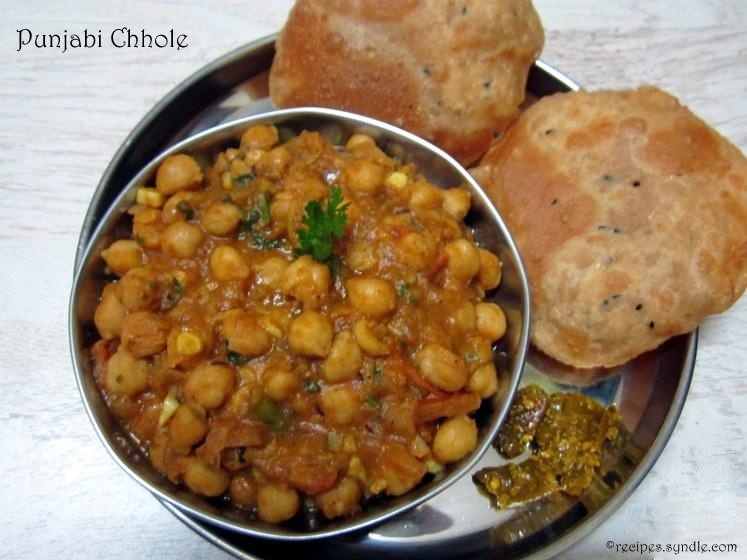 Hello buddies. Today's recipe is a very special and much-loved Punjabi recipe. It's the recipe of Punjabi Chole. Kabooli chana or white chana are used to make this delicious, simple and easy dinner recipe. The taste of this chhole recipe is tangy, mildly spicy and very smooth. It has a nice texture from the onions too. The gravy is thick and these chole go well with poori. But you can serve it bhaturas too. We served it with hot, fluffy puris that had ajwain and kalonji in it and some mirch ka achar.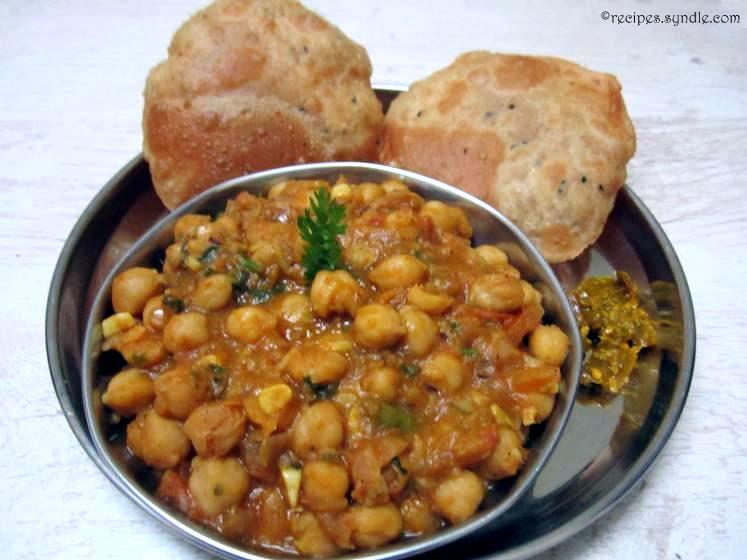 What sets this recipe apart is that it is cooked in pure ghee or clarified butter. Also, the technique of cooking  is different too. Besides, this chole recipe is prepared without any readymade chole masala. If you are interested in spicy chole bhature recipe, you can find it here and here. I have shared the recipe of Chole-Paneer as well, which you can find here. So let's get started with the recipe of Punjabi Chole. This recipe serves 3-4 persons. For the purpose of measurement, 1 cup = 250 ml.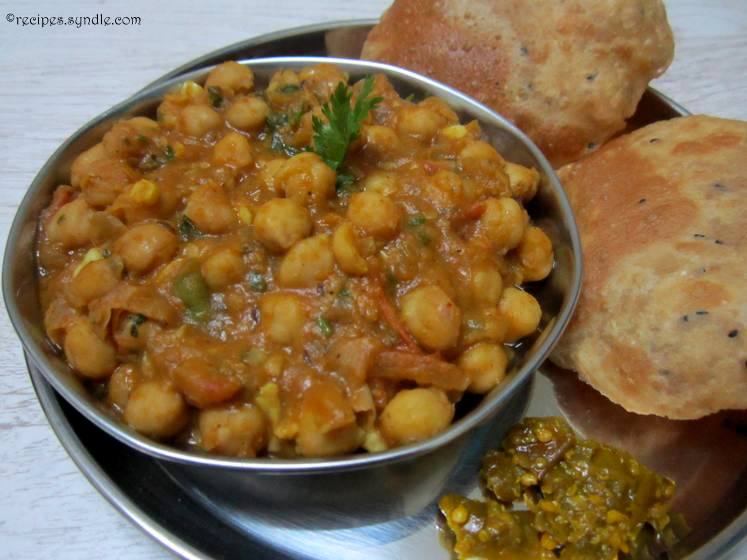 Ingredients
Kabooli chana/White chana – 2 cups
Ghee – 3 tbsp
Shahi jeera – 3/4 tsp
Ginger – 1/2-inch piece, chopped
Ginger – 1-inch piece, finely crushed
Garlic – 10 cloves, chopped
Garlic – 10 cloves, finely crushed
Green chilies – 5, roughly chopped
Red chili powder – 1 and 1/2 tsp
Turmeric powder – 1/2 tsp
Homemade garam masala – 3/4 tsp
Coriander powder – 3 tsp
Salt – to taste
Onion – 3 medium, finely chopped
Tomato – 1 and 1/2 medium, pureed
Tomato – 1 and 1/2 medium, chopped
Coriander leaves – a handful, chopped
Lemon juice – 1 tbsp to 1 and 1/2 tbsp according to your preference, freshly squeezed
Chana stock – 1 and 1/2 cup
How to Make Punjabi Chole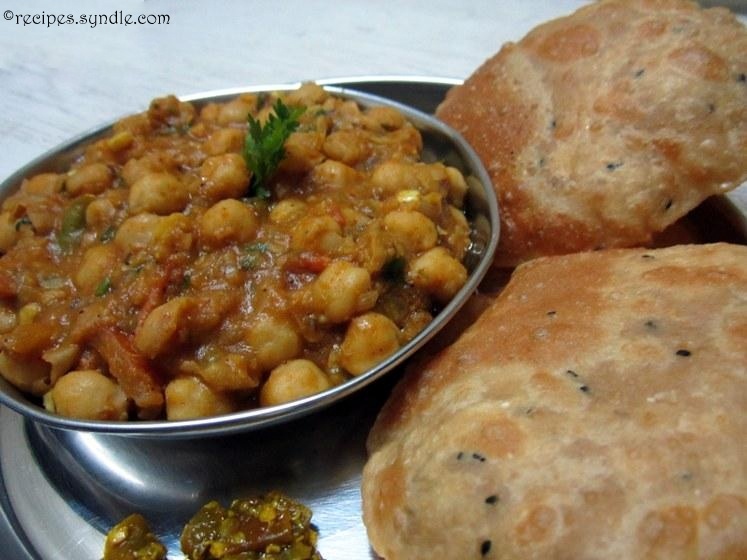 Soak 2 cups of kabooli chana for 8-9 hours. Boil them in a pressure cooker with sufficient water and some salt for 6-7 whistles till they turn soft. Drain the chana. Reserve the stock.
Heat ghee in a skillet. Add shahi jeera to it and allow it to sizzle.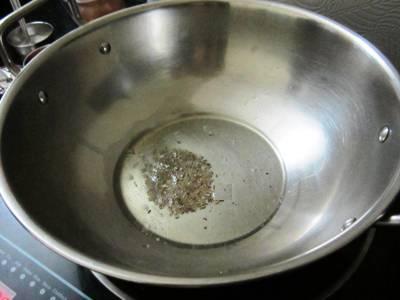 Add in the chopped ginger and garlic and saute for a few seconds till they start becoming golden and aromatic.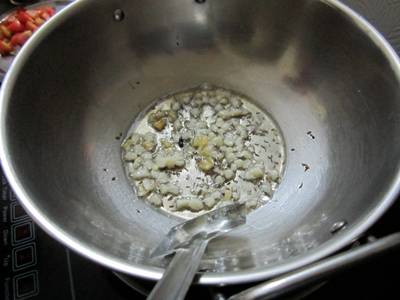 Then add the crushed ginger and garlic and saute for half a minute till the raw smell disappears. I have kept the flame on medium all along.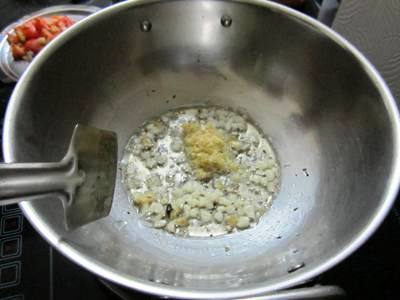 Add the turmeric powder, red chili powder, garam masala powder and coriander powder and mix well. Take care not to burn the spices.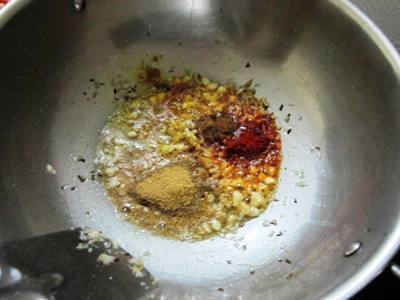 Sprinkle some water if it gets too dry. Mix well.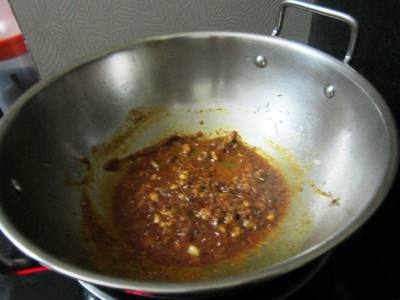 Add in the green chilies and mix again.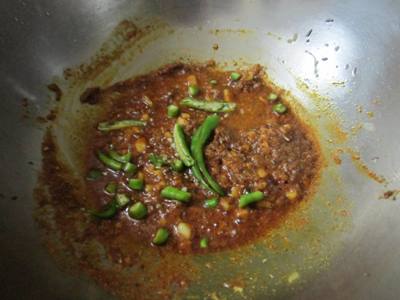 Toss in the onion and mix well.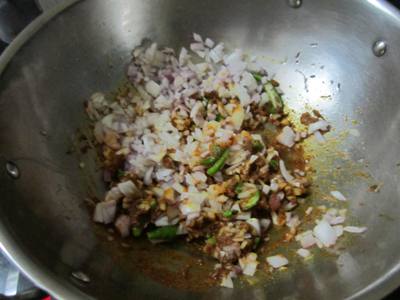 Saute it for 2-3 minutes till it softens and ghee begins to separate.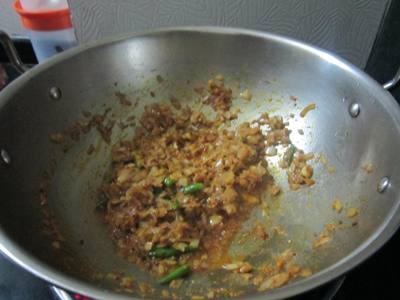 Add in the tomato puree and cook it for another 2-3 minutes.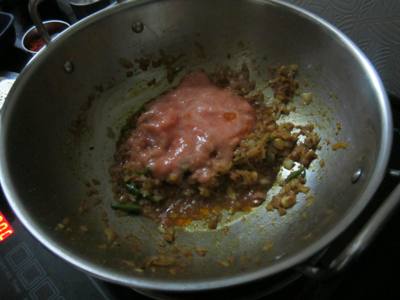 Add in the chopped tomatoes and some salt. Go easy on the salt since the chana stock already has salt in it. Cook till the tomato gets mushy.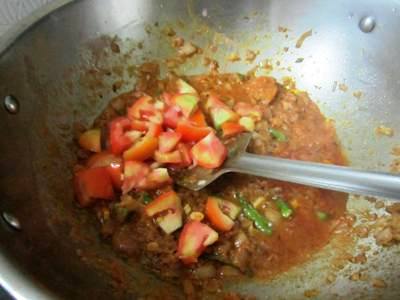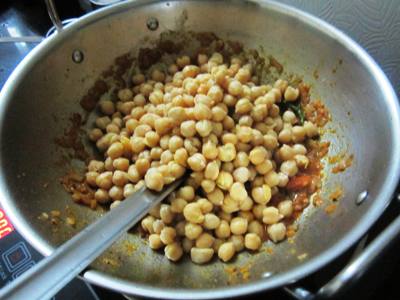 Increase the heat and roast the chana nicely with spices for about 5-6 minutes. Use chana stock when it gets dried. I used up 1/4 cup of stock in the roasting process. This process is very important so that the chana absorb all the flavors.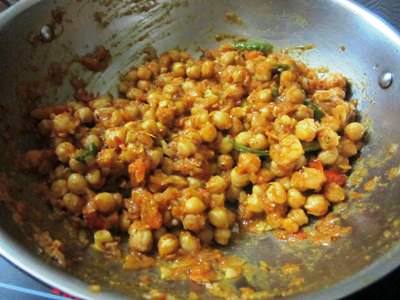 Add the remaining 1 cup of chana stock and mix well. Bring it to a boil and then cover the skillet with a lid. Allow it to cook for 10 minutes. Stir occasionally.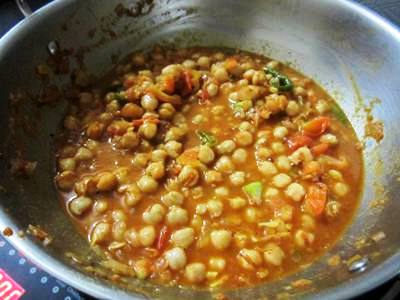 After 10 minutes the gravy has thickened. Turn off the heat.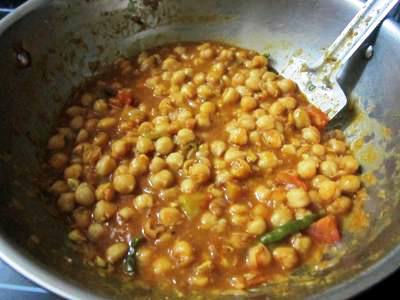 Add chopped coriander leaves and lemon juice. Mix well.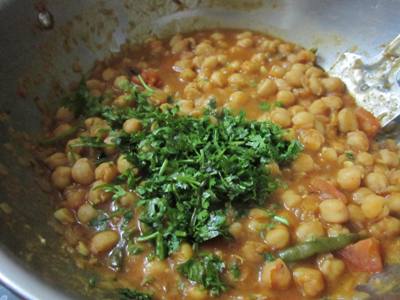 Serve hot with puris or bhaturas. Enjoy! These Punjabi Chhole can also be had as breakfast.