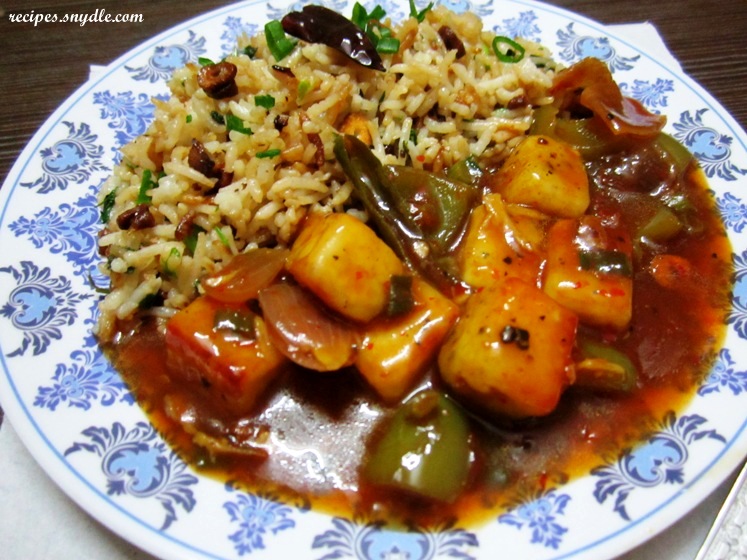 Hey foodies! Just moments ago I posted the recipe of Burnt Garlic Rice. Now I am sharing the recipe of Paneer in Hot and Sweet Sauce, which I served alongside the rice. Earlier I had shared several Indo-Cinese Recipes. Here is the list in case you missed any of these.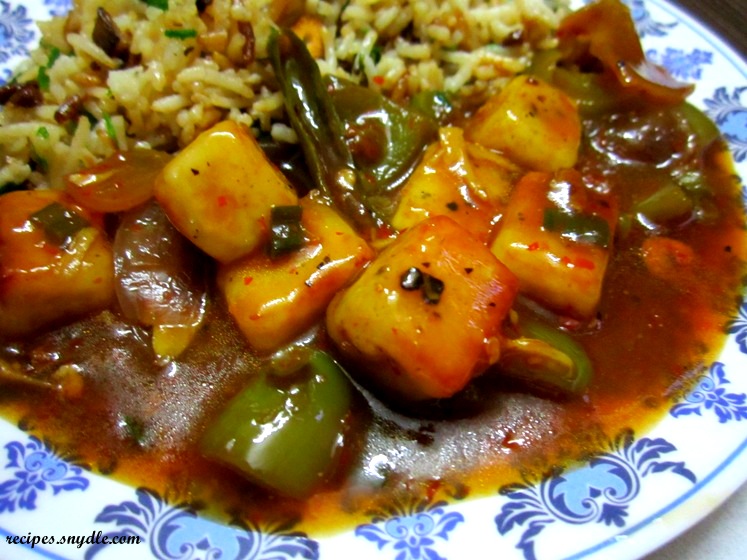 Let's begin with the recipe of this easy dinner recipe. I had made only 1 serving for myself. But for your convenience, I am writing a recipe for 2. For the purpose of measurement, 1 cup = 250 ml. This recipe yields 2 servings.
Ingredients
For Prepping the Paneer
Paneer / Indian cottage cheese – 100 grams
Cornstarch – 1 tbsp
Salt – to taste
Pepper -1/3 tsp
Oil – 2 tsp
For the Sauce 
Onion – 1 small, quartered and layers separated
Capsicum – 1 medium, diced
French beans – 4, finely chopped (Or you could use your favorite veggie)
Ginger – 1 inch piece, grated or finely crushed
Green chilies – 2, split lengthwise
Water – 1 and 1/2 cups + 2 tbsp to dissolve the cornstarch
Salt – to taste
Red chili paste – 2 tsp or to taste
Vinegar – 2 tsp
Light soy sauce – 1 tbsp
Sugar – 2 tsp
Spring Onion greens – for garnish, finely chopped
Oil – 2 tsp
How to Make Paneer in Hot and Sweet Sauce
Take a bowl. Add in the cornstarch, paneer, salt and pepper.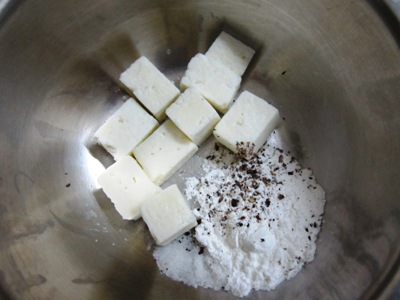 Toss the paneer around so that it gets evenly coated in the cornstarch.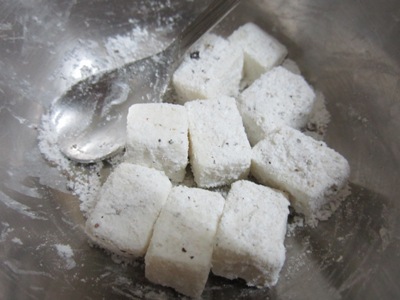 In a nonstick pan, heat 2 tsp of oil. Toss in the paneer and fry it till it becomes golden.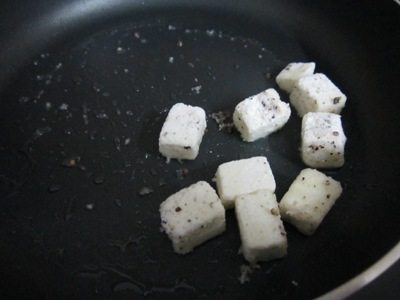 Do not over cook, else the paneer will become chewy and hard. Keep it aside.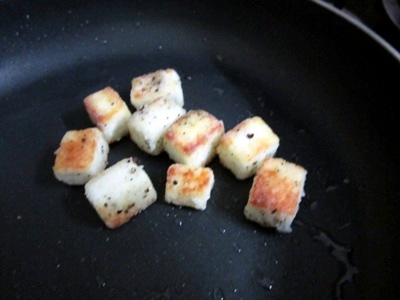 In another wok or skillet, add 2 tsp of oil and toss in the quartered onion layers.Saute for a few seconds on high heat.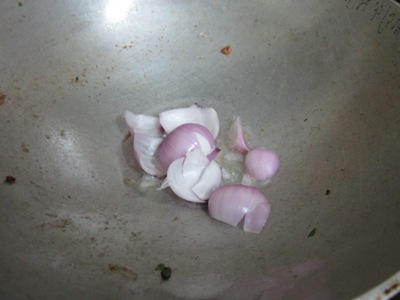 Add in the green chilies, ginger and mix well. You could also add some garlic. I didn't add garlic since I served this with burnt garlic rice.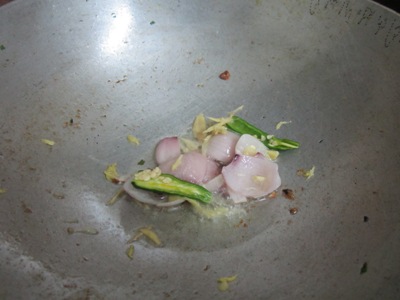 Add in the capsicum and french beans/or you favorite veggie. Stir fry for a few seconds.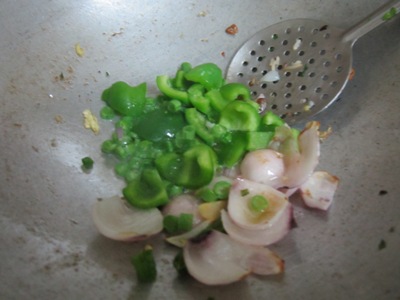 Add in the red chili paste, vinegar, soy sauce. Mix well.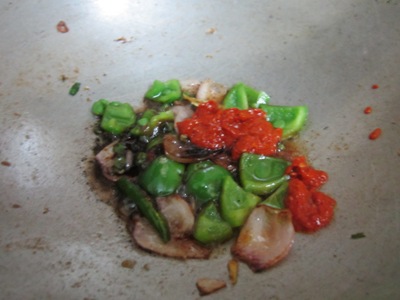 Add in the water and sugar, bring it to a boil. Check the seasoning. Go easy on the salt since the soy sauce already contains salt.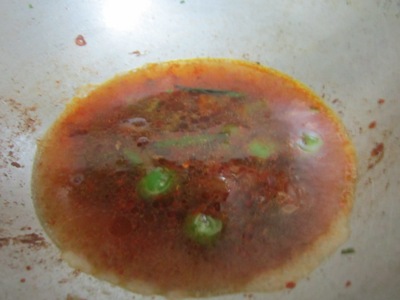 In the remaining cornstarch, add some water go make slurry. If your paneer took up too much cornstarch, you could add some more cornstarch to the slurry in order to achieve the desired consistency.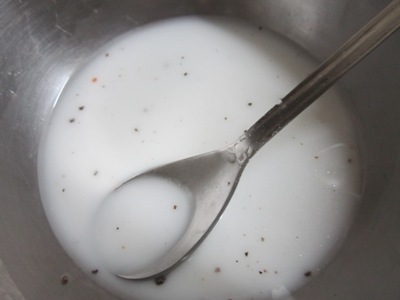 Add the slurry to the sauce. Mix well and let it thicken. Add in the fried paneer and spring onion and allow the sauce to simmer for about 30 seconds. Switch the flame off.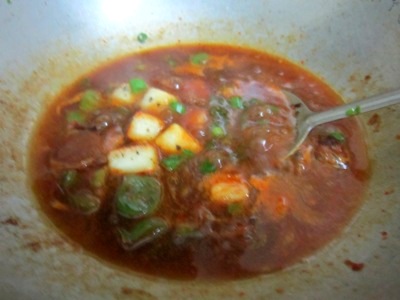 Paneer in Hot and Sweet Sweet Sauce is ready. Serve hot with fried rice, burnt garlic rice or schezwan rice or noodles. Enjoy!