How to make Brinjal Peanut Curry Recipe with step by step pictures.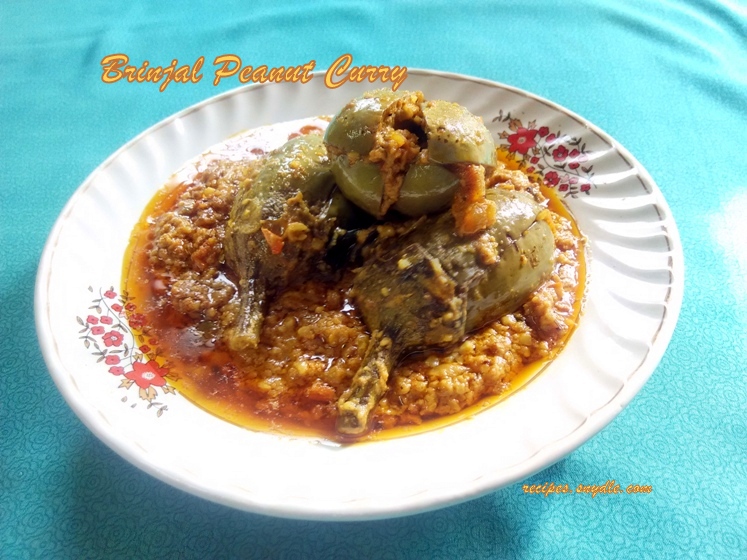 Hi buddies! Brinjal peanut curry is a Maharashtrian recipe. Here the brinjal are stuffed with peanut masala and cooked with the peanut sauce. The brinjals get tender into the peanut curry and give a luscious flavor. This is an eay and simple peanut brinjal curry recipe. You can do variations in this recipe as per your preference.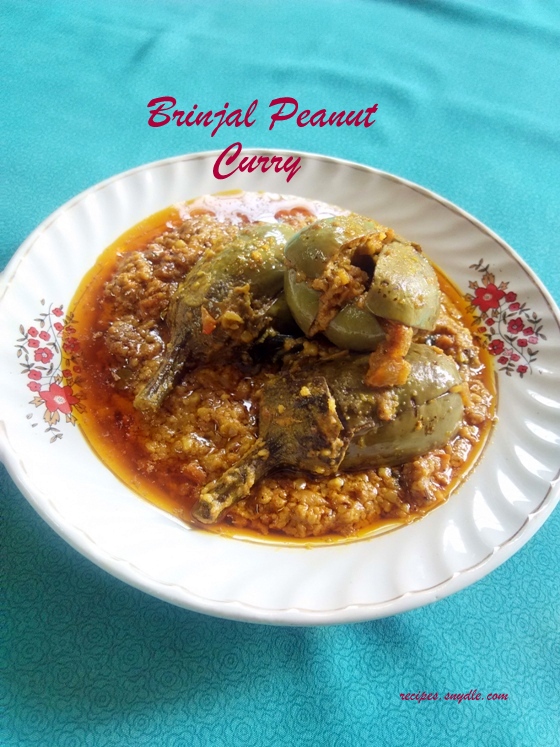 There are different ways to make baingan ki sabji like baingan ka bharta , baingan aloo ki sabji and many more. Baingan ka bharta is a very popular dish and tastes delicious. Before making baingan ki sabji, cut the brinjal and place them into a turmeric and salt water this keeps the brinjal fresh. When exposed to air the brinjal immediately turns black, so this prevents the brinjal to turn black .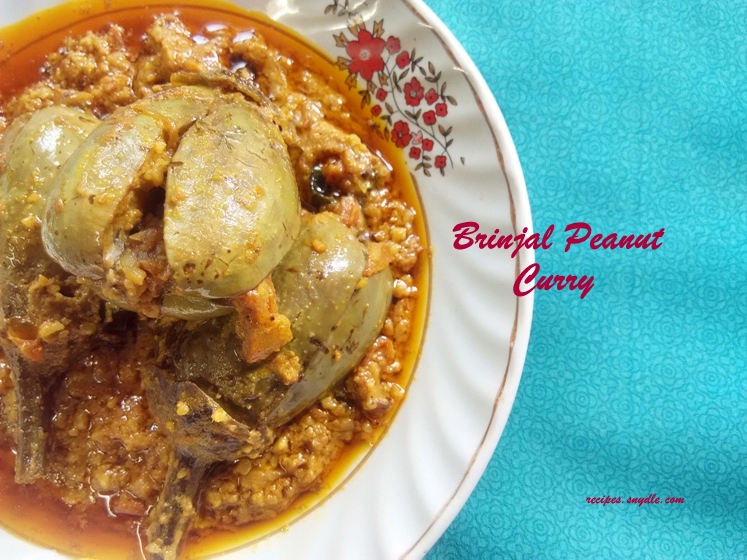 In this recipe the brinjals are split into 4 equal parts and are stuffed with the peanut masala and later on cooked into the peanut curry. This recipe of brinjal peanut curry goes well with rotis/Indian bread and an excellent side dish for rice.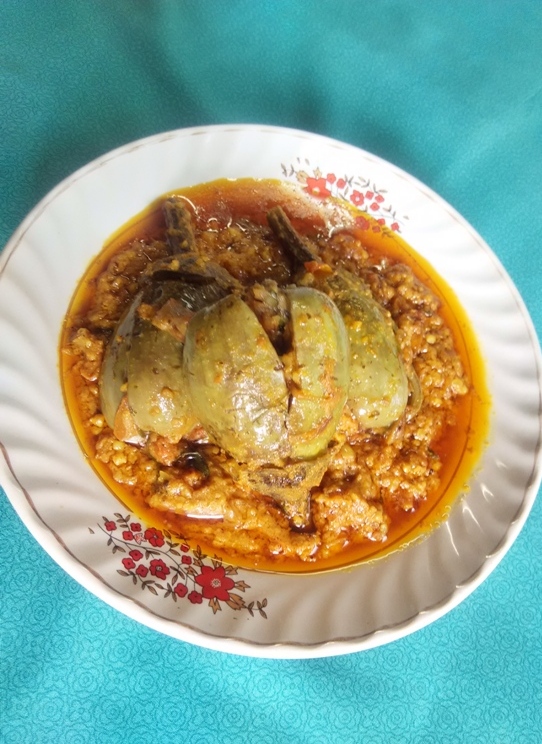 This recipe of brinjal peanut curry yields 3 – 4 servings. For the purpose measurement 1 cup = 250 ml.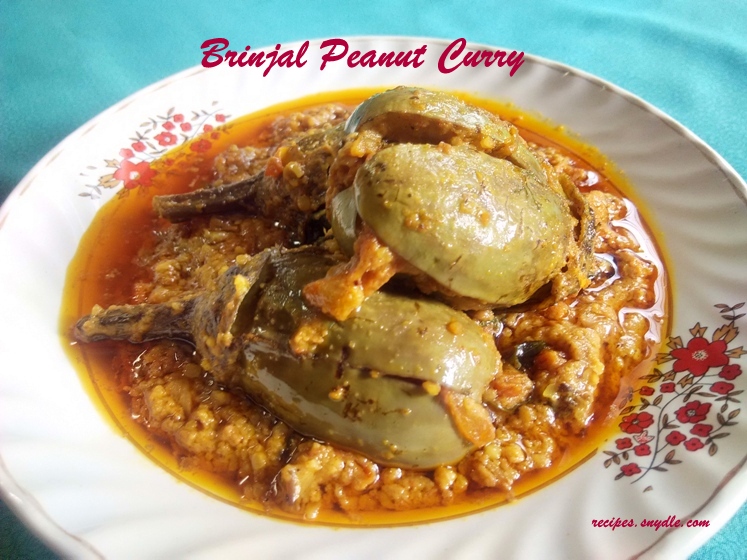 Ingredients                                                                                                                                                                     
Brinjal – 6, medium
Peanut – ¾th cup
Onion – 2, medium
Ginger and garlic paste – 1 tbsp
Tomato – 2, medium
Curry leaves – 8-10 leaves
Red chilli powder – 1 tsp
Turmeric powder – ¼th tsp
Curry powder – 2 tsp
Coriander leaves – 1 tbsp
Salt – to taste
Oil – 6 tbsp
Water – 1 cup
Other items
Water – 3 cups
Turmeric powder – 1 tsp
Salt – 1 tsp
How to make Brinjal Peanut Curry/Baingan Ki Sabji.
In a bowl take 2 cups of water. Add 1 tsp turmeric powder and 1 tsp of salt into it.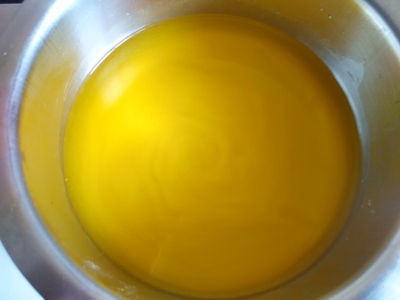 Wash the brinjal and split it into 4 parts and add it into the bowl of turmeric and salt water. This prevents the brinjal from turning black.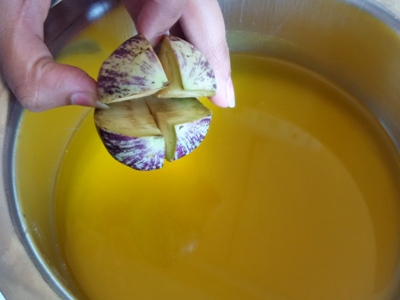 Heat a pan on medium flame and place peanuts into it. Roast the peanuts.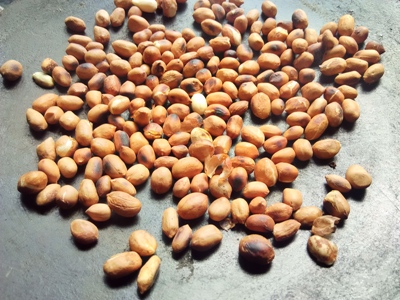 Allow the roasted peanuts to cool down to room temperature and peel them. Now place the peeled peanuts into the grinder and coarsely grind it.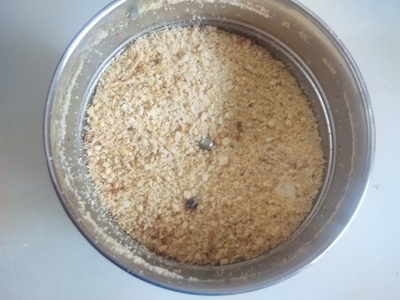 Heat a pressure cooker and add oil into it.  Now place the sliced onion into the hot oil. Stir it till it turns to golden brown colour.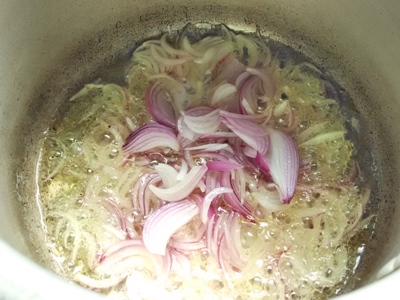 Add ginger and garlic paste. Mix it well.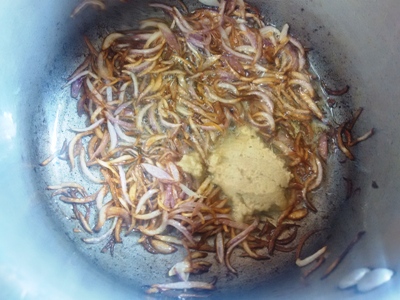 Now add red chilli powder, turmeric powder and coriander powder.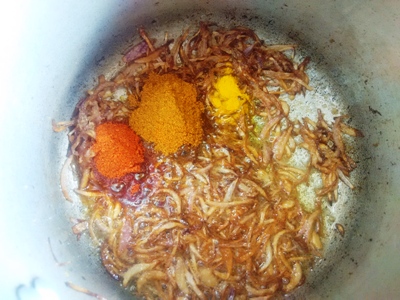 Add chopped tomatoes and curry leaves to the pressure cooker.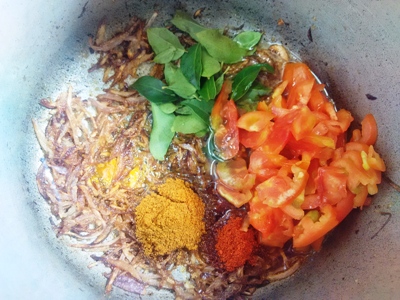 Mix them well and let it cook on low flame till the masala starts leaving oil.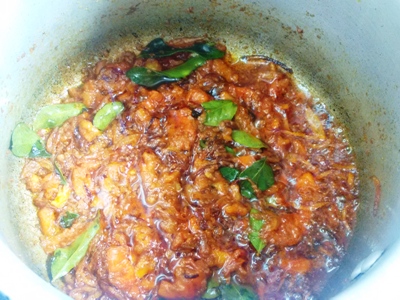 Now add coarsely grinded roasted peanut to the masala and mix them well.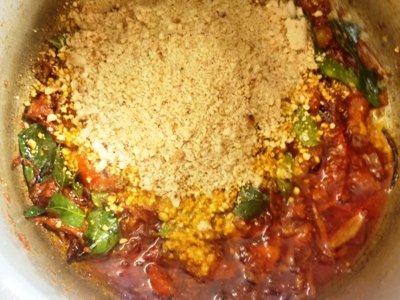 Now add chopped coriander leaves to the masala and mix them well.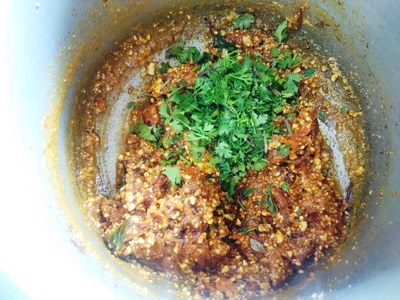 Stuff the masala into the splitted brinjal. In the same way stuff all the brinjal.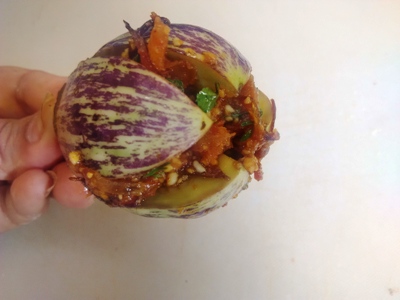 Add water into the remaining masala and take a boil on high flame.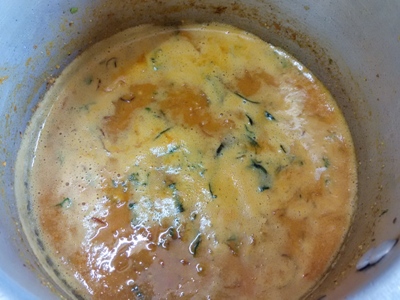 Add all the stuffed brinjals into the masala and close the lid of the pressure cooker. Take a whistle on high flame and then reduce the flame to low. Cook for 5 minutes on low flame and off the flame. Open the lid of the pressure cooker after 5 minutes.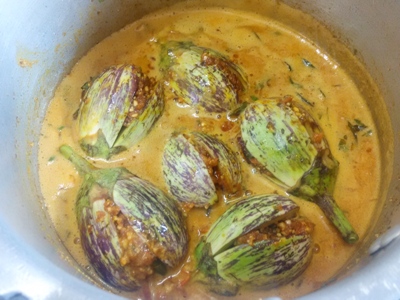 Brinjal peanut curry is ready to serve. Serve hot with roti and rice. Enjoy!