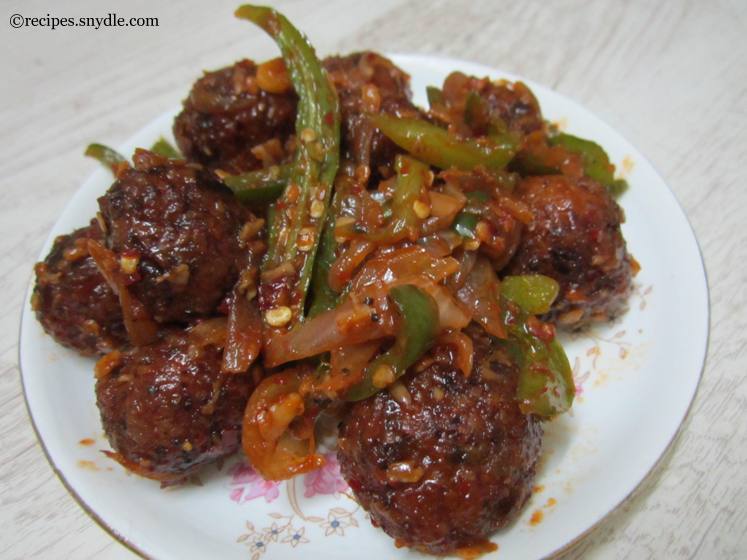 Vegetable Balls in Hot Schezwan Sauce (Dry) with step-by-step pictures. This is one of the most popular Indo-Chinese recipes. This one is pretty close to Vegetable Manchurian, just that it has a different sauce base. Also, the gravy in this dish is very thick, just enough to coat the veg balls.
It is a perfect appetizer recipe. You can make the veg balls a day in advance and make the sauce whenever you want to serve these. Mom usually makes these during family get-togethers and everyone love these. They pair amazingly well with soft-drinks as well as beer.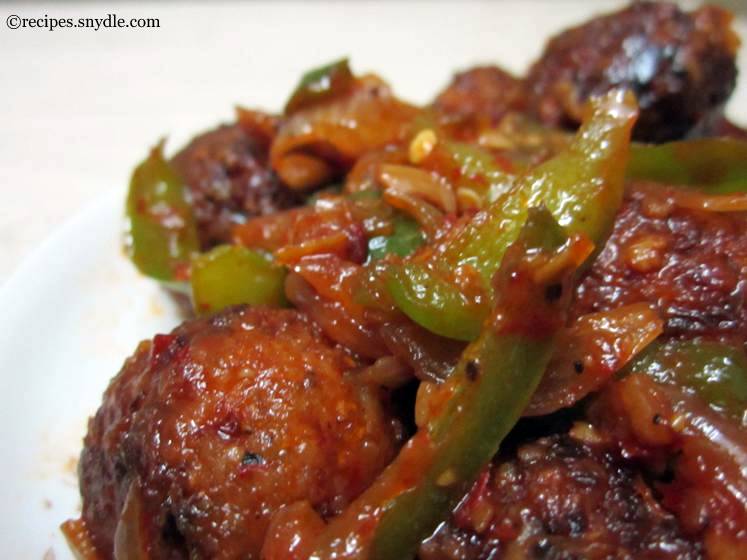 This is basically a building on recipe. You need to have vegetable balls and schezwan sauce ready at hand. You can find the recipe of Vegetable Balls here and the recipe of Homemade Schezwan Sauce here.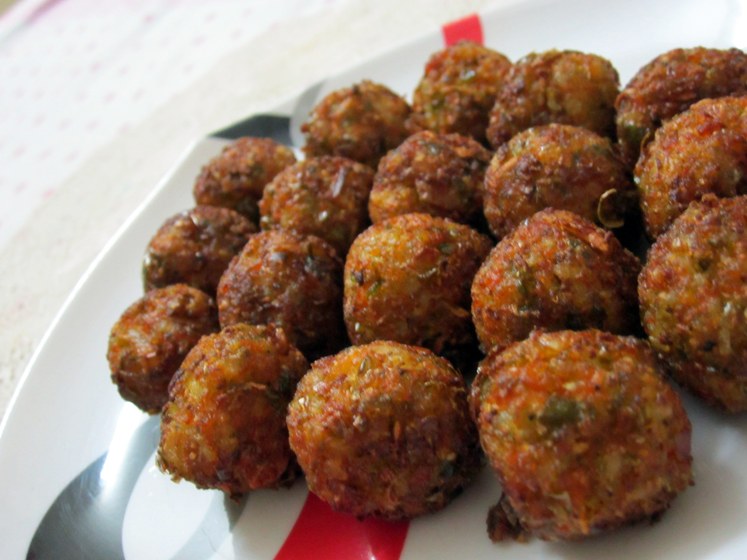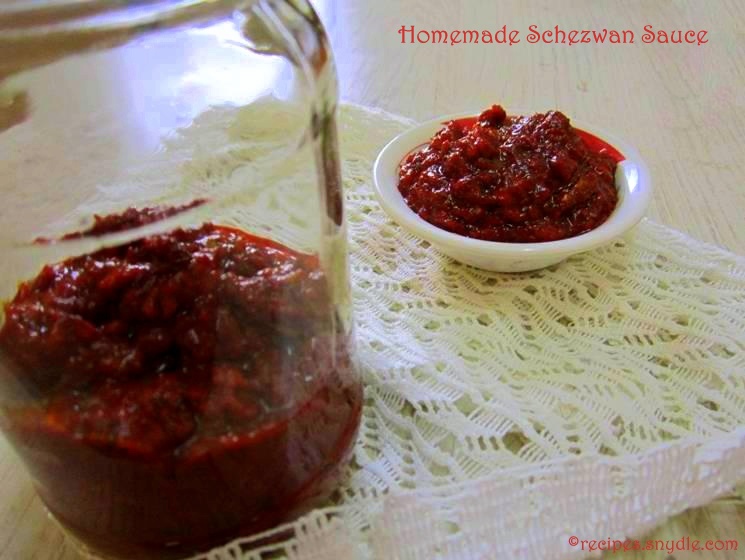 Now let's begin with the recipe of Veg Balls in Hot Schezwan Sauce with step by step pictures. This recipe yields 4-5 servings and I used about 30 small sized vegetable balls. For the purpose of measurement, 1 cup=250 ml.
Ingredients
Veg balls – 25 to 30 (Recipe here)
Onion – 1 large, sliced
Capsicum – 1 large, cut into small slices
Ginger – 1.5 tbsp grated
Garlic – 8 cloves, minced or chopped
Green chilies – 2, split lengthwise
Schezwan sauce – 4 tbsp or as needed (Recipe here)
Salt – to taste
Black pepper powder – 1.5 tsp or to taste
Red chili flakes – 1/2 tsp
Oil – 1 tbsp
How to Make Vegetable Balls in Hot Schezwan Sauce
Heat some oil in a wok or a skillet. Add in the onions and fry them for a minute on high flame til lthey lose the raw smell and become translucent.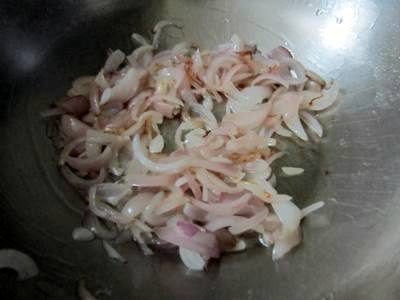 Add in the minced garlic, green chilies and mix well.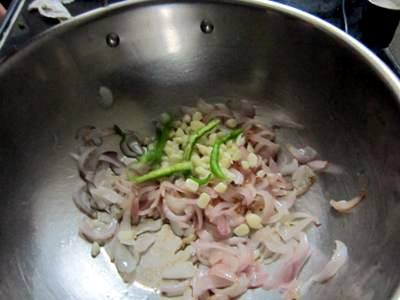 Add in the ginger and saute for a minute till the raw smell goes away.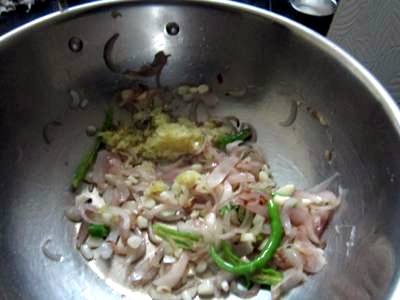 Add the capsicum and saute for about 30 seconds. Do not overcook the capsicum.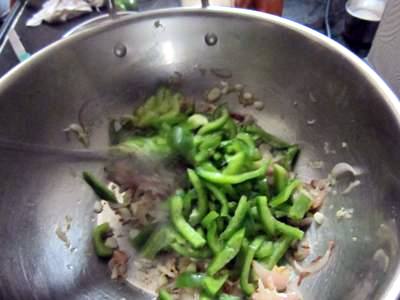 Add in the red chili flakes and schezwan sauce and mix.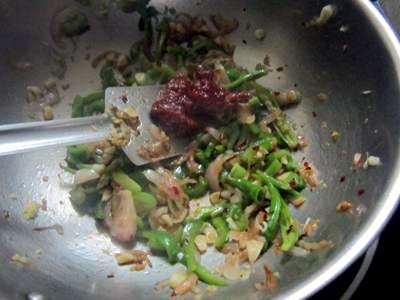 Add in salt and black pepper powder. Mix well. Go easy on the salt. The veg balls and schezwan sauce already have salt in them.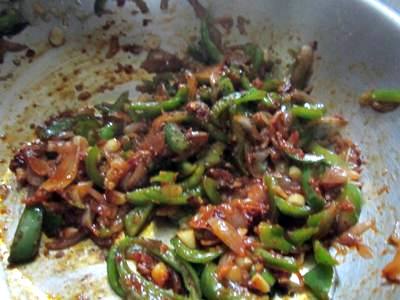 Add in the veg balls and mix well.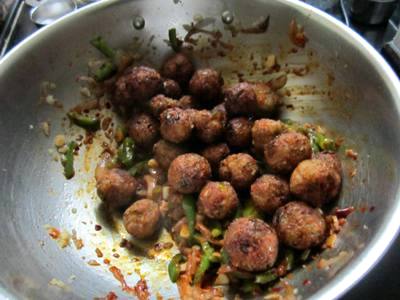 Let the veg balls get heated through.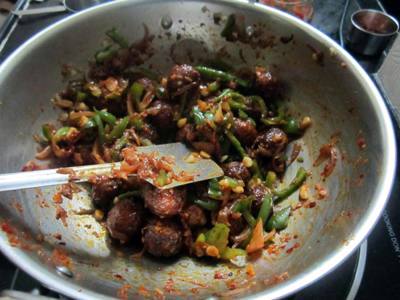 Veg Balls in Hot Schezwan Sauce is ready. Serve hot. Enjoy!