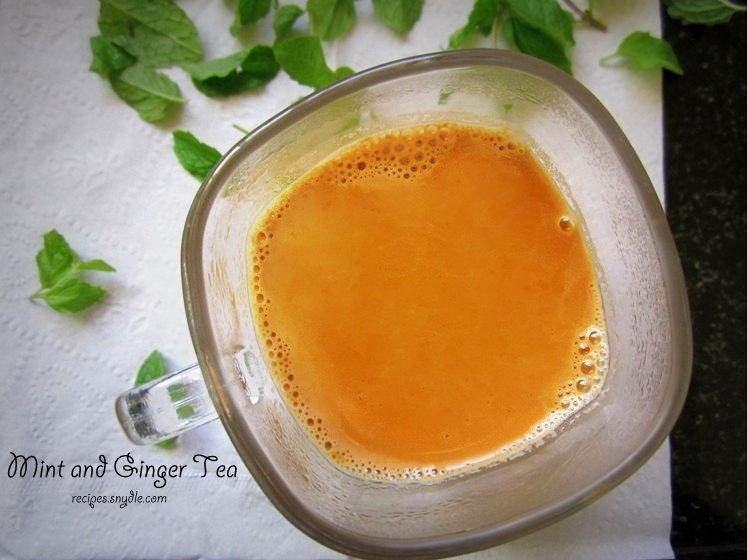 Mint-Ginger Tea Recipe / Pudine-Adrak Wali Chai Recipe with Step by Step Pictures
Hey buddies! Hope you are having an awesome time celebrating the New Year. I wish you all a very happy, prosperous and fruitful year ahead! Today I am sharing the first recipe of the year and its a hot beverage. Since its winters, I have been making a lot of tea, different kinds of tea and various yummy snacks to go with it.
I have shared some really easy snack recipes, which you can check out below just in case you missed any of them. These are excellent accompaniments for your tea.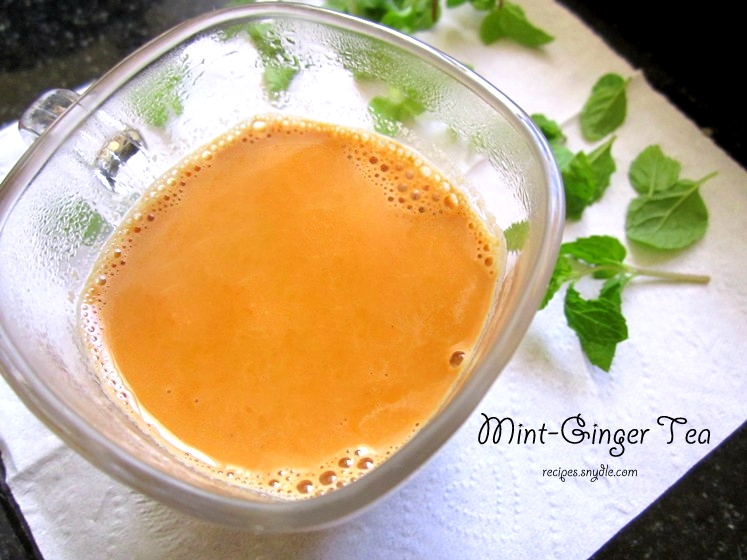 Those of you who follow me here regularly might be knowing what a big tea fan I am! Tea is the first thing I consume when I wake up. And winters is a perfect time to enjoy as much tea as you want because you want to keep warm. Previously I had shared a couple of Tea recipes. Checkout these links to the recipes with step by step pictures, I am sure you would love them!
When it comes to shopping for veggies, nothing pleases my eyes more than a bunch of fresh and fragrant mint! So today I added mint to my regular ginger tea. Let's begin with the recipe of Pudine aur Adrak Wali Chai. This recipe yields 2 cups of tea. My tea cups have the holding capacity of 120 ml. So, for the purpose of measurement, 1 cup = 120 ml for the purpose of the recipe.
Ingredients
Whole Milk – 2 cups
Water – 1/2 cup
Black tea – 3 tsp or as needed depending on the strength of the blend (I used Society Tea)
Sugar – 3 tsp or to taste
Mint leaves -30 to 40 leaves, torn with hand
Ginger – 2 tsp, grated
How to Make Ginger-Mint Tea
In a sauce pot or in the vessel you make tea in, heat together the water and milk. You could use low fat milk but whole milk lends a great taste when you make Indian chai tea.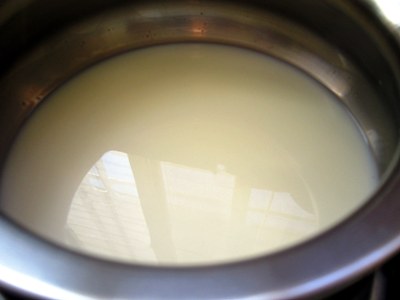 When the milk and water mixture comes to a bowl, add in the tea leaves.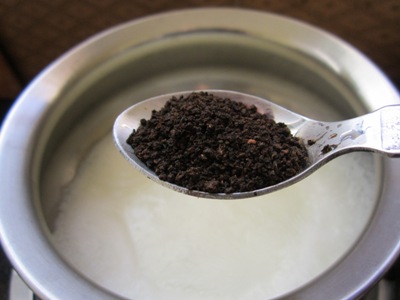 Add in the sugar too. Stir the tea.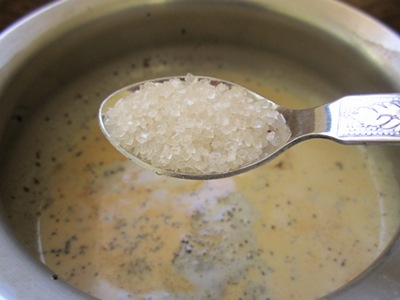 Add in the mint. You could tear the leaves with hand. Do not use knife, else it will make the tea bitter.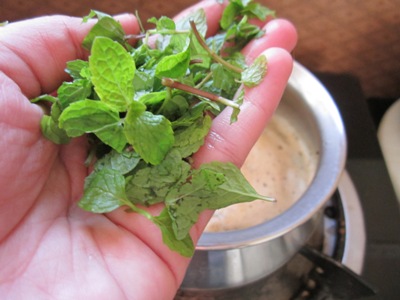 Add in the ginger. Stir well. Allow the tea to simmer for about 3 minutes or so till the tea leaves have given out nice color and aroma. You could also smell the mint and ginger when its ready.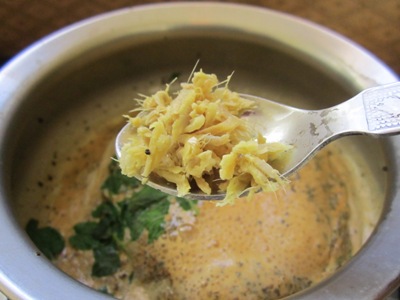 The tea has reduced to 2 cups now. It's ready. Look at the nice color and that think layer of cream. Switch off the heat.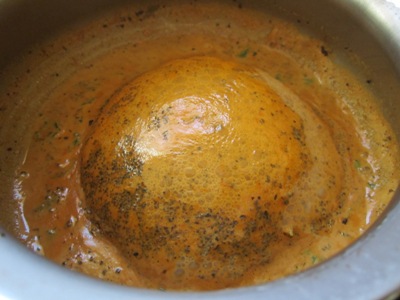 Strain the tea into your favorite tea cup or mug. Sip on it hot and beat the cold! You would love the freshness of mint and the subtle warmth of ginger. Enjoy!