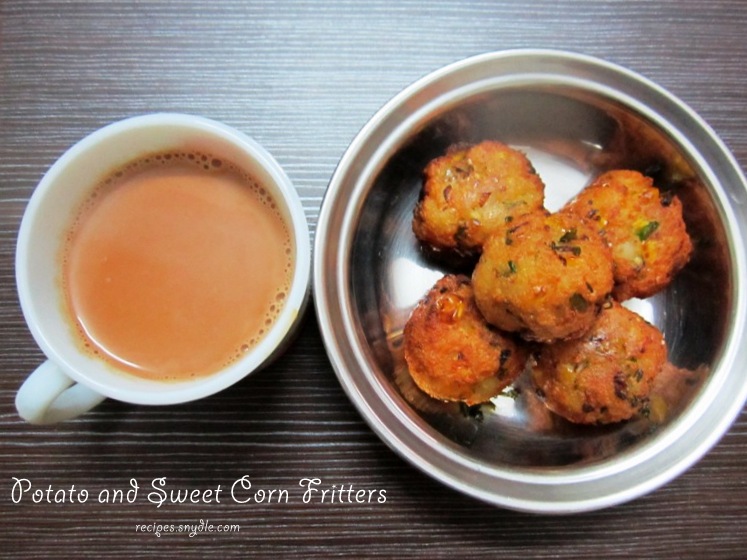 Potato and Sweet Corn Fritters Recipe with Step by Step Pictures | Potato and Sweet Corn Balls Recipe with Step by Step Pictures
Hey foodies! Today I sharing an easy snack recipe. It's called the Sweet Corn and Potato Fritters. This is one of the best snack recipes ever! It requires no fancy ingredients, just a few everyday ones in your kitchen. The combination of spices and condiments is what makes this snack so delicious and different. You can say these are very similar to potato croquettes, just that these are round in shape rather than oblong.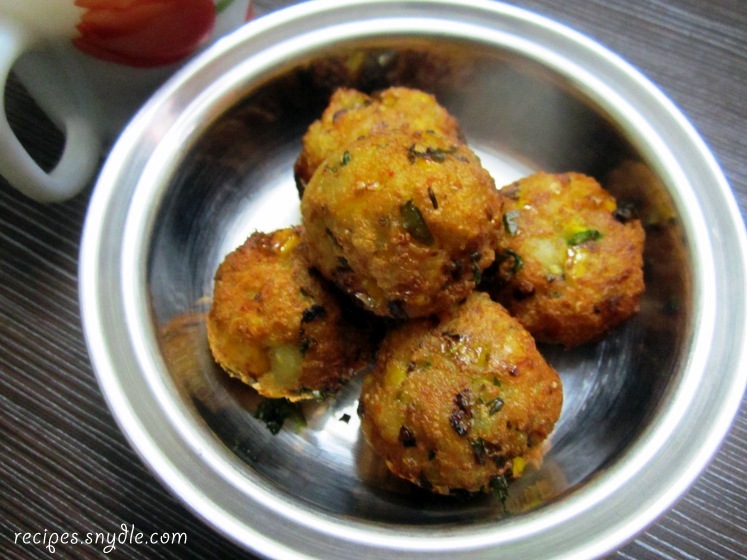 You can serve these as a tea time snack. These make a great picnic snack as well, since they taste so good even after cooling down. I served these sweet corn balls with masala chai. You can take a look at the recipe of gur wali masala chai here. If not tea, you can make this dip from yogurt and spring onion greens. The soft, mellow and mild tasting potato fritters pair up really well with this spicy and sharp dip recipe.
So let's take a look at the recipe for potato and sweet corn, For the purpose of measurement, 1 cup = 250 ml. This recipe yields about 18-19 fritters.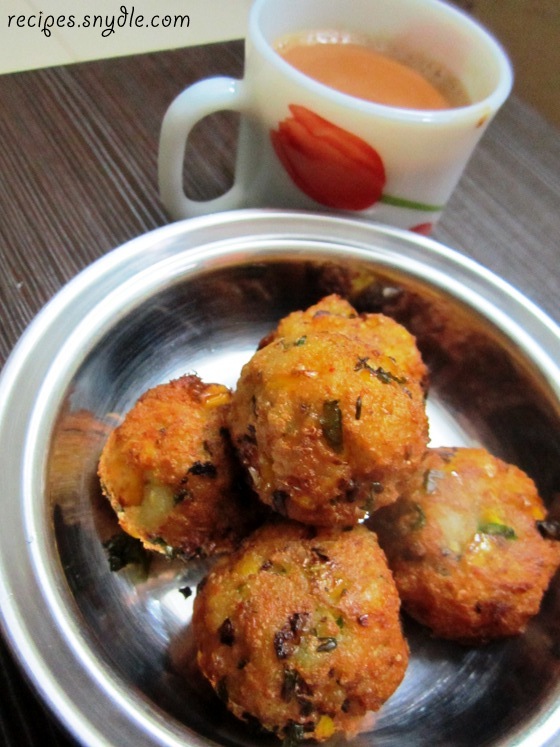 Ingredients
Potatoes – 4 medium, boiled a day before, refrigerated and grated when making the fritters
Sweet corn kernels – 3/4 cup, boiled and coarsely ground
Onions – 1 small, finely chopped
Green chilies – 4 or to taste, finely chopped
Garam masala – 3/4 tsp
Red chili flakes – 1 tsp (I ran out of flakes and so I used Everest Kutilal instead)
Ginger – 1 inch piece, grated
Coriander leaves – a handful, finely chopped
Cornstarch – 2 tbsp or as needed
Salt – to taste
Oil – to deep fry
How to Make Potato and Sweet Corn Fritters
In a large bowl, take all the ingredients, except the oil.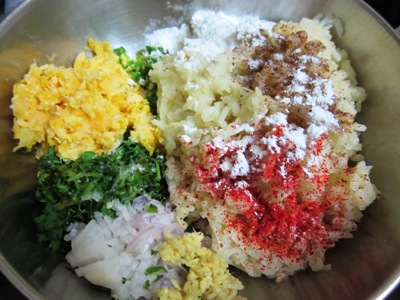 Mix everything gently to form a dough.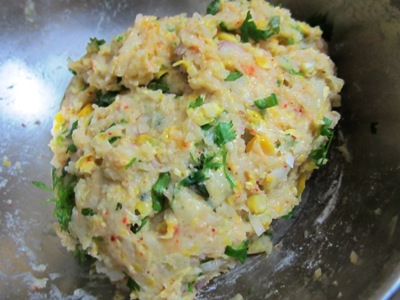 Wet your hands with some water and make about 18 lime-sized balls. Place them all in the fridge to set and firm up for about 20 minutes. It would get easier to fry them.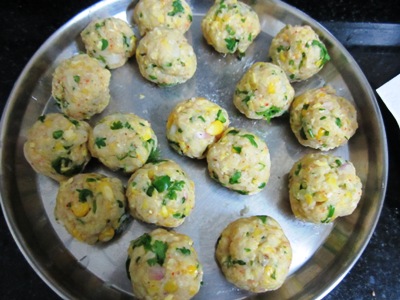 Heat sufficient oil in a skillet. Take the fritters out of the fridge. Drop in 4-5 fritters into the hot oil carefully.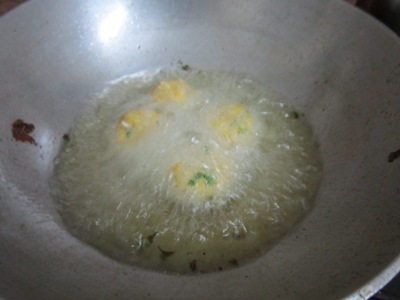 Fry them till golden brown.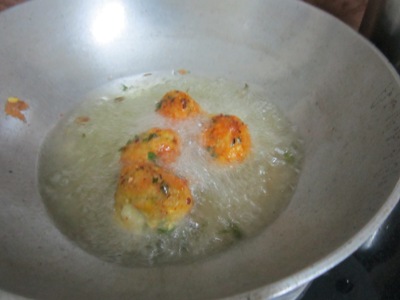 Remove them onto a plate lined with kitchen towel.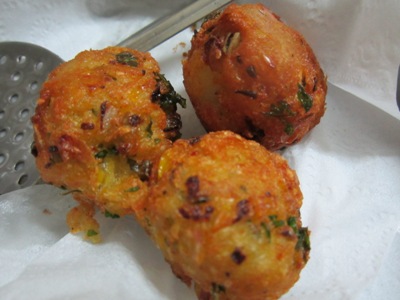 Serve hot with tea or your favorite dip.