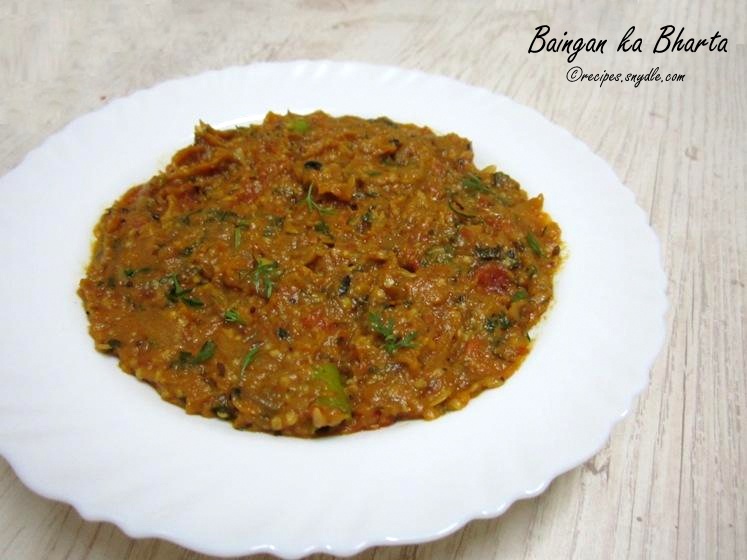 Baingan Bharta Recipe with step by step pictures | How to Make Baingan Bharta
Baingan bharta is a one of the most popular eggplant recipes. It is made by first roasting the eggplant on an open flame, extracting its pulp and then cooking it with spices. It is a fairly simple recipe and can be made with great ease by the first-timers as well. The roasting of eggplants cause them to get scrambled, hence the name Bharta.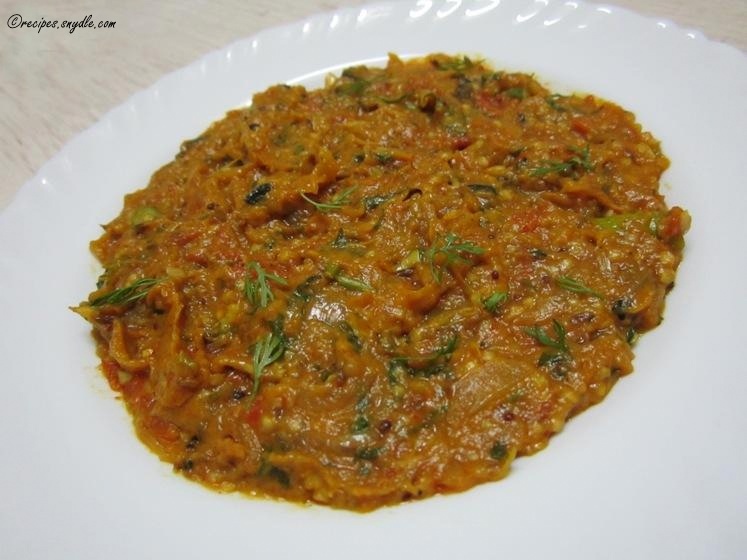 If you are looking for an eggplant recipe that is spicy, well-balanced, has a smokey flavor, this one is definitely a winner. Before we start, let me tell you that for making a good baingan bharta, you will need to be a little bit generous with the oil and spices. If you think this recipe calls for a lot of oil, use less oil like you always do. But then it won't taste that great. Alternatively, you can choose to use olive oil. Even though the eggplant has been roasted on the open flame, sauteing it well with enough oil will help get rid of its bitterness and bring out its wonderful, earthy flavors. Here are another recipes with eggplant that I had shared earlier.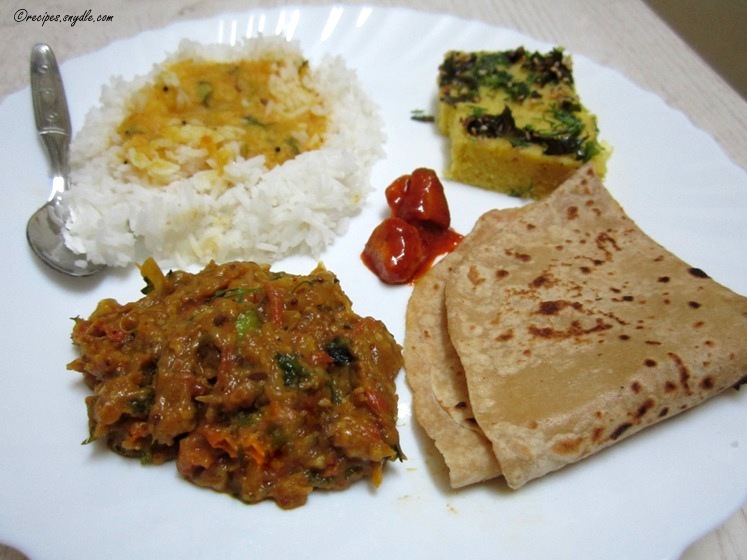 Today we served it with dal-rice, roti, sweet and hot mango pickle and dhokla. You can find the recipe of this dal and dhokla in the links shared below.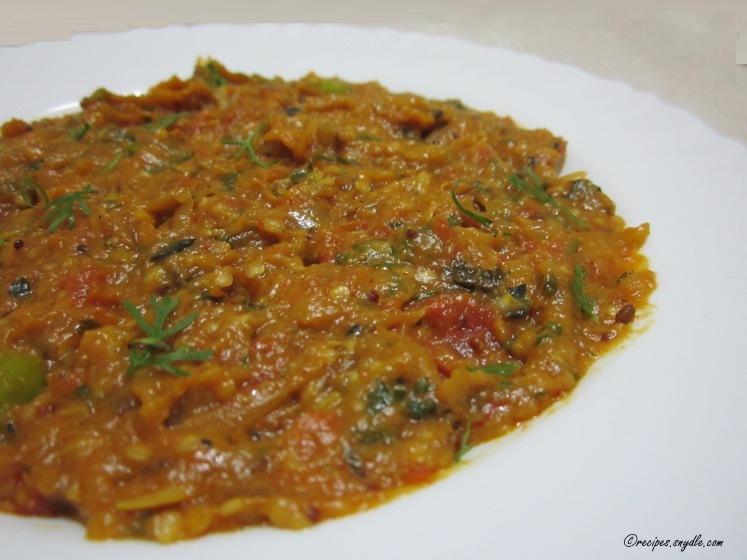 Let's see how to cook eggplant now. This recipe yields 3-4 servings. For the purpose of measurement, 1 cup = 250 ml. Try choosing not very small, fresh eggplants for this recipe for better results. Use medium sized eggplants.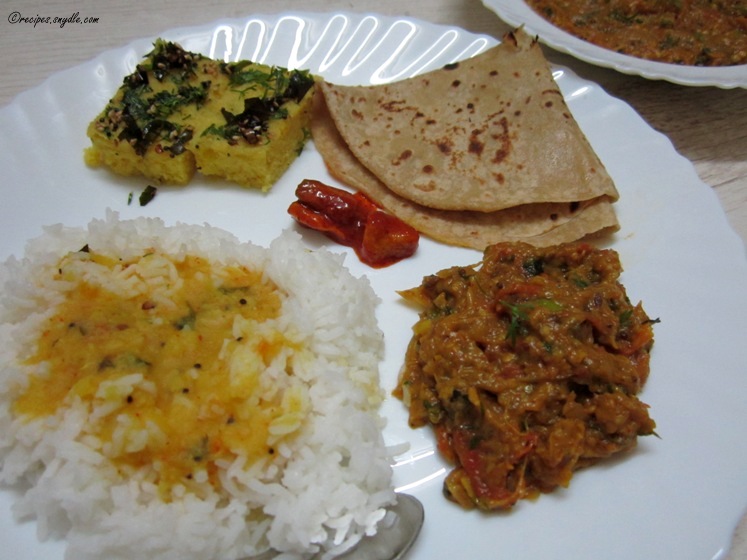 Ingredients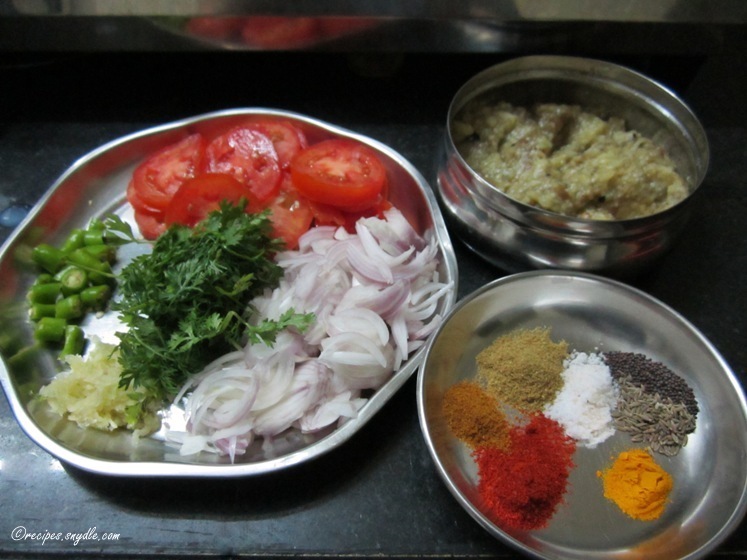 Baingan/Eggplant – 3 large
Oil – 5 tbsp + 1 tsp
Onion – 2 medium, sliced
Tomato – 3 medium, cut into roundels
Green chilies – 3
Garlic – freshly crushed, 1 tbsp
Coriander leaves – a handful
Mustard seeds – 3/4 tsp
Cumin seeds – 1 tsp
Red chili powder – 1 tsp or to taste
Turmeric powder – 1/2 tsp
Coriander powder – 1 tsp
Salt – to taste
Garam masala – 1/2 tsp
How to Make Baingan Bharta
Wash and wipe whole eggplants. Use 1 tsp oil to rub it over the eggplants. Keep the eggplants on gas stove and roast it on medium-low flame till it goes soft and gets charred.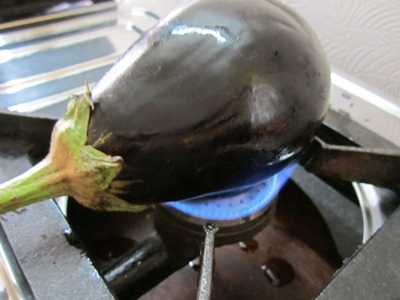 This will take 8-10 mins per eggplant. Keep on turning them around using a pair of tongs. The eggplants should look like this. Soft and mushy, yet juicy from inside.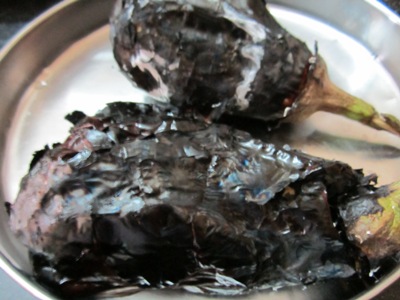 Make an incision in the skin of the eggplant and scoop out the pulp using a spoon. Alternatively, you could peel the eggplant with your fingers. Whatever method works for you.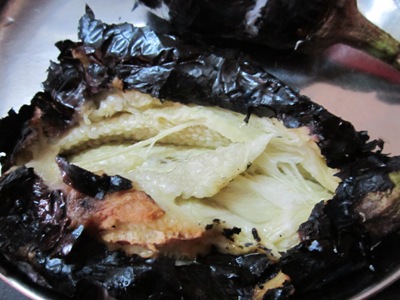 Mash the eggplant pulp with a spoon or fork. Keep it aside.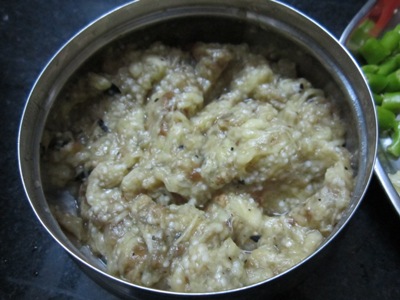 Heat oil in a skillet or a pot. Add in the onions and saute them till they turn golden.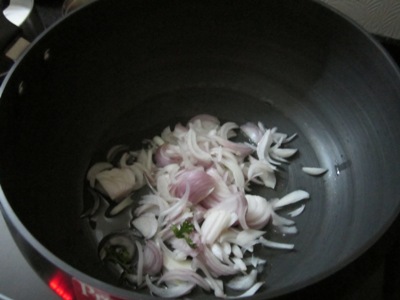 Add in the garlic and saute for a minute till the raw smell goes away.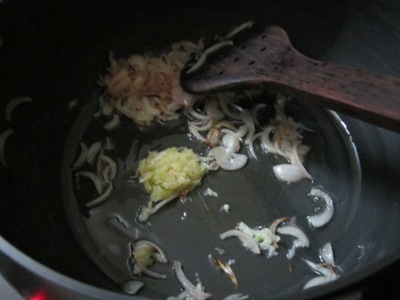 Add the cumins seeds and mustard seeds and allow them to splutter.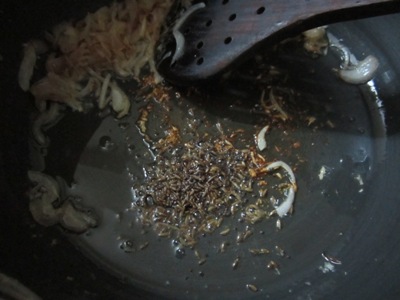 Add in the turmeric powder, red chili powder, and coriander powder. Mix well. Try not to burn the spices. If the mixture looks too dry, add a tablespoon of water and mix.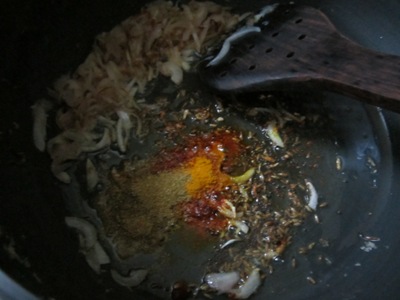 Add in the tomatoes and salt. Mix well.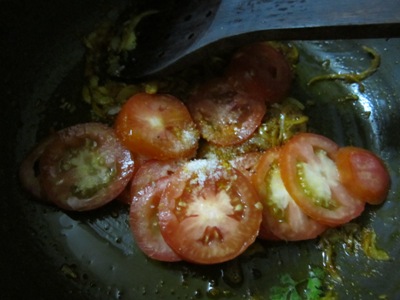 Cover the skillet/pot and allow the tomatoes to get cooked.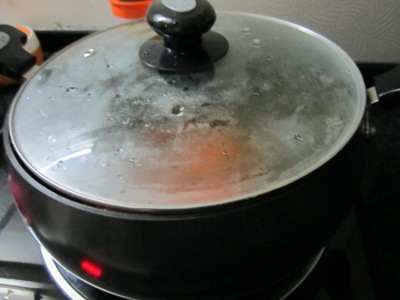 When tomatoes are cooked and oil has separated, it looks like this. Add in the roasted, mashed eggplants.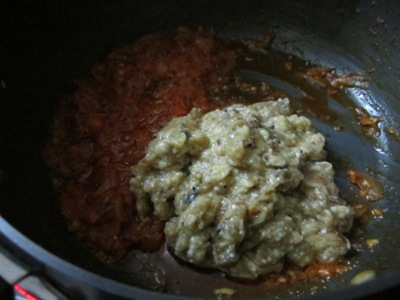 Mix well and roast for a minute. Continue to cook on medium heat.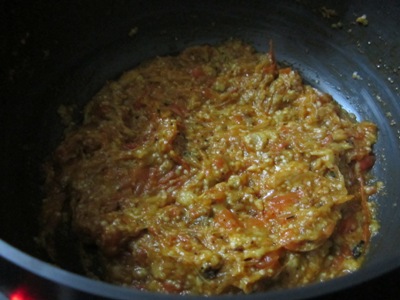 Cover the lid and allow the eggplant to cook for another 20-25 minutes. Mix occasionally.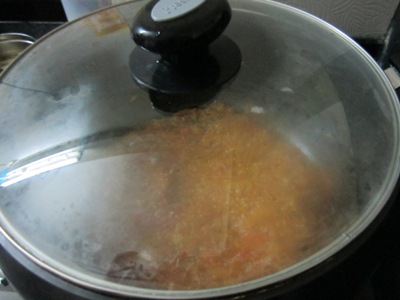 Some oil will begin to separate and the baingan bharta will have come together. That's when you add the green chilies, coriander leaves and garam masala. Mix well and cook covered for another 2-3 minutes.
Baingan bharta is ready. Serve it hot with roti or with dal rice.