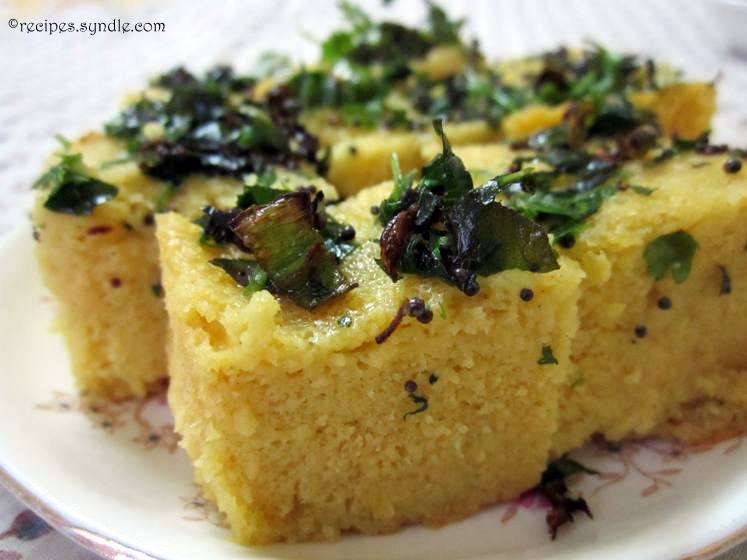 Hi again buddies. Today I am sharing the recipe of Dhokla, a popular Gujrati snack recipe. There are several types of dhoklas. Some are made with rawa while some are made with besan. This recipe is made using besan. The dhoklas that you get in sweet shops are never as good as what you can prepare at home.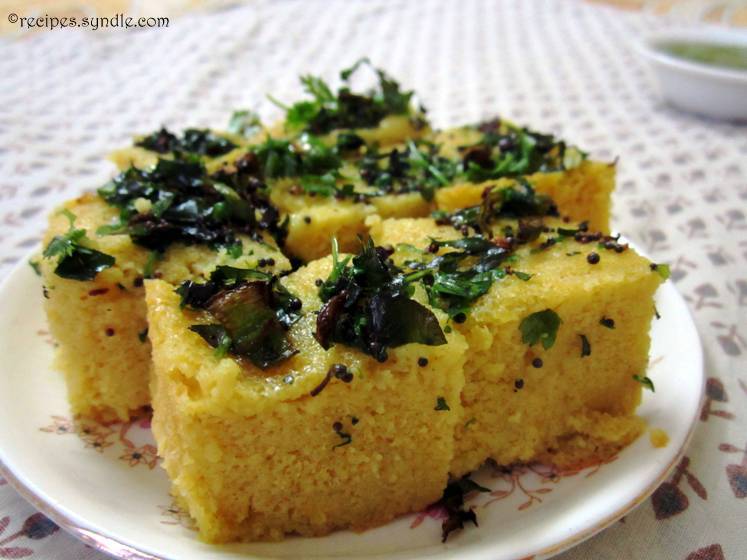 These dhoklas are soft and spongy. They are brushed with some sugar syrup and have a tinge of sweetness. The tadka of curry leaves and mustard lends a wonderful flavor to the dhokla. Let's start with the recipe of dhokla now. For the purpose of measurement, 1 cup = 250 ml.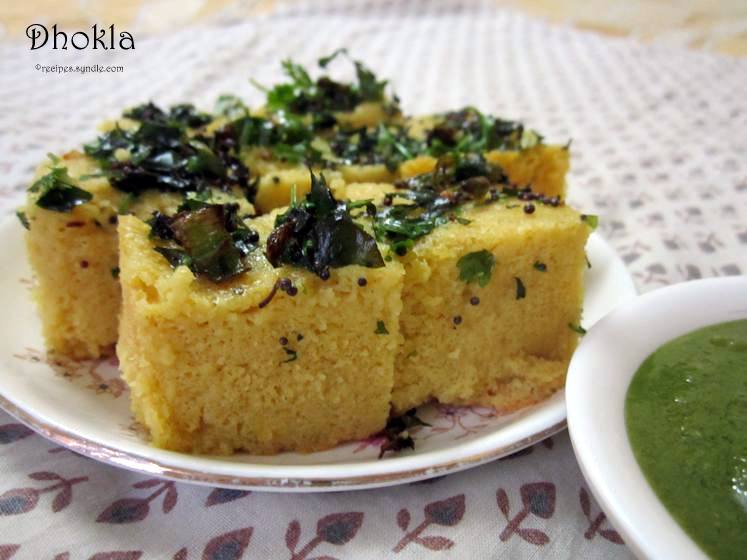 Ingredients
For the Dhokla Batter
Besan – 1 and 1/2 cup
Salt – to taste
Turmeric powder – 1/2 tsp
Green chilies – 2, finely crushed
Ginger – 1/2-inch piece, finely crushed
Eno – 1 and 1/2 tsp
Sour curd – 3/4 cup
Water – 3/4 cup
Oil – 1 tbsp
Coriander leaves – for garnish
For the Sugar Syrup
Cold water – 1/2 cup
Sugar – 2 tbsp
For the Tempering
Oil – 1 tbsp
Mustard seeds – 3/4 tsp
Green chilies – 3, finely chopped
Curry leaves – 10, finely chopped
How to Make Dhokla
In a bowl, mix together the besan, curd, water, salt, turmeric, ginger, green chili, and oil. Keep the steamer ready with boiling water. Add the eno fruit salt and mix well.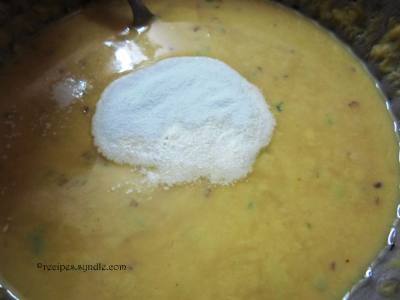 Immediately transfer the dhokla batter into a greased mould and place it in the steamer.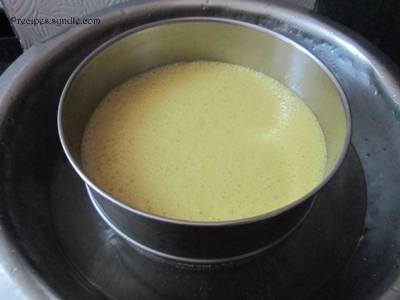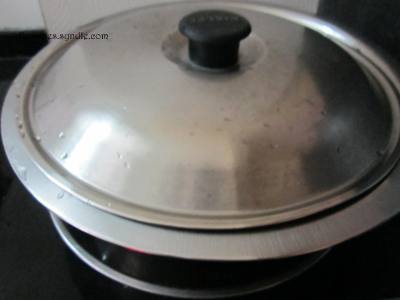 Steam for 20 minutes till the dhokla is ready. Allow it to cool and demould it. In the meanwhile, prepare sugar syrup by mixing cold water and salt till the sugar dissolves.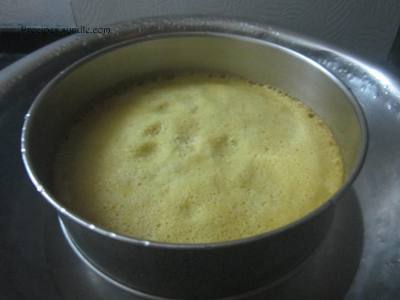 Turn the dhokla upside down and brush the sugar syrup over the dhokla little my little. Sprinkle chopped coriander leaves.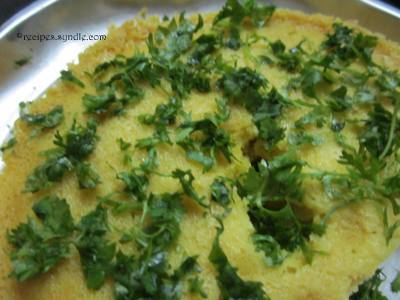 Heat oil in a pan and add to it the curry leaves and green chilies. Fry them on a low flame till they get crunchy and fragrant.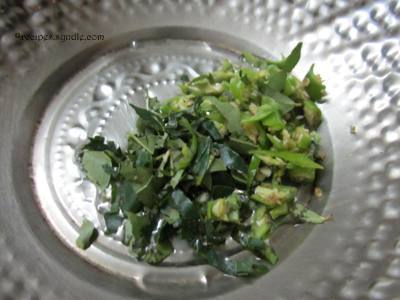 Add in the mustard seeds and allow them to splutter. Switch off the flame.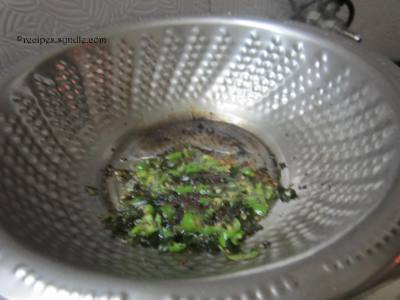 Spread this tempering over the dhokla. Dhokla is ready to be served.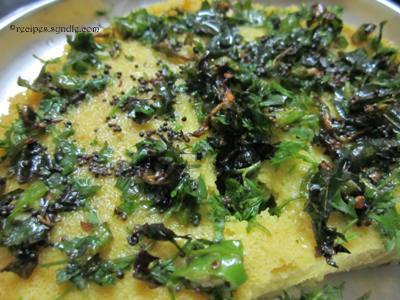 Cut into pieces and serve with green chutney.