Arhar dal recipe with step by step pics.
There are numerous ways to prepare a lentil dish. Toor, arhar or the yellow pigeon pea is a popular lentil prepared in the Indian kitchens. Every family has their own signature way of making arhar ki dal, and today I am sharing how it is cooked in Sindhi households.
Like any other way of cooking toor dal recipe, this one starts with boiling the dal, followed by a tempering. But there are some major differences in the cooking technique and ingredients that make this dal so different and delicious. It goes well with rice and a side dish.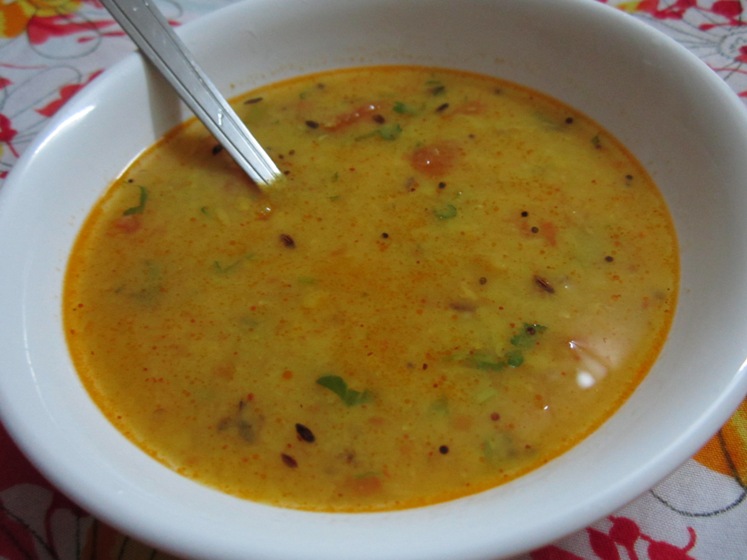 We usually serve it with spicy fried potato and sometimes aloo gobi. Today we had aloo gobi on the side, onion slices, lemon juice and some chili pickle. Mango pickle tastes extremely nice with dal rice and aloo gobi. You can find the recipe of Sindhi-style aloo gobi here.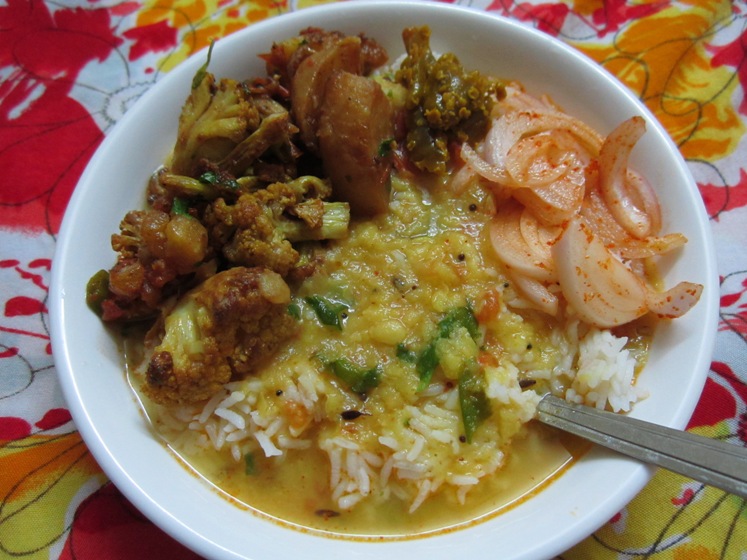 This recipe yields 4-5 servings. For the purpose of measurement, 1 cup = 250 ml. Let's get started with arhar dal recipe now.
Ingredients 
Toor dal/Arhar dal/Yellow pigeon pea – 1 cup
Tomato – 1 medium – chopped
Ginger – 1/2-inch piece, finely crushed
Green chilies – 2, chopped
Green chilies – 3, whole (optional)
Turmeric – 1/2 tsp
Salt – to taste
Water – 3 cups or as needed
Curry leaves – 10
Sun-dried raw mango pieces or kokum – 4 to 5 pieces
Coriander leaves – a handful, finely chopped
For the Tempering
Oil – 1 tbsp
Mustard seeds – 3/4 tsp
Cumin seeds – 3/4 tsp
Fenugreek seeds – 8 to 10 seeds
Red chili powder – 1 tsp or to taste
Garlic – 6 to 7 cloves, minced
How to Make Sindhi-Style Toor Dal
Wash and soak toor dal for 30 minutes. Drain it and transfer it into a pressure cooker. Add 2.5 cups of water or as needed depending on your pressure cooker. Add the chopped tomato, green chilies, crushed ginger, salt and turmeric.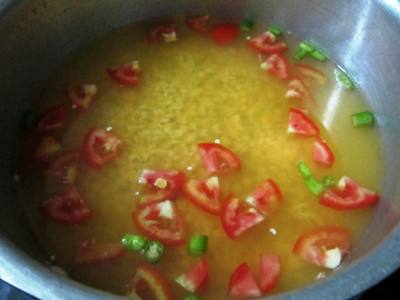 Pressure cook for 5 whistles and turn the heat off. Let the pressure release on its own. The way your dal looks now depends a lot on your pressure cooker. Mine was slightly thick. Mash the dal with a masher. Add some water if it looks too thick.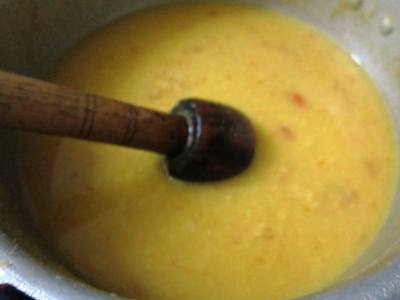 I added 1/2 cup of more water. The dal should not be watery yet not very thick. Bring the dal to a boil. Let it simmer for 3-4 minutes. Add the curry leaves and whole green chilies. Whole green chilies are nice to bite on.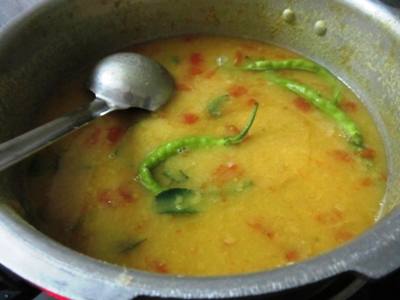 Add the sun-dried raw mango pieces or kokum, whatever you have. Allow the dal to simmer for further 2-3 minutes. Check the salt.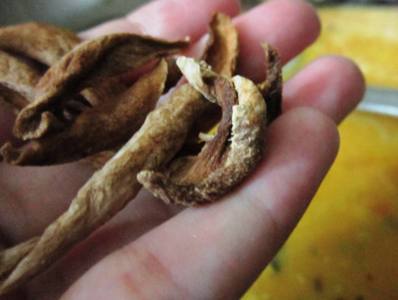 Turn the heat off and add the chopped coriander leaves. Mix well.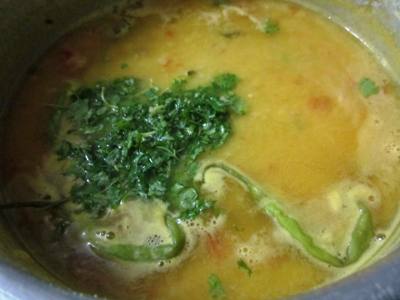 Prepare the tempering. In another pan, heat oil. Add in the mustard seeds and allow them to crackle. The add the cumin seeds and fenugreek seeds. After 5-6 seconds add the minced garlic and fry it for 7-8 seconds.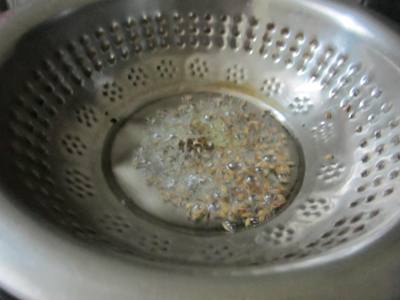 Turn off the heat and add in the red chili powder. Mix it well with the oil and take care not to burn it.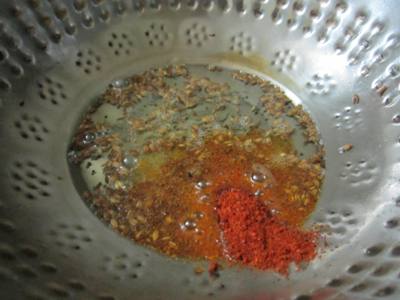 Pour it quickly over the dal and mix well. Cover the cooker with a lid for 2 minutes to capture the flavors.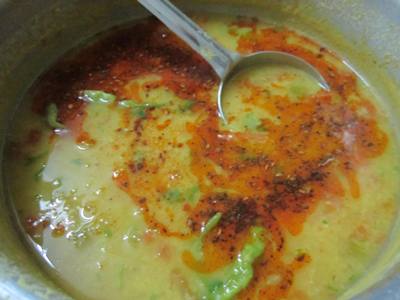 Sindhi style arhar dal is ready. Serve hot with rice and any vegetable sie dish.