Navratri Special – Farali Pattice Recipe / Farali Bonda Recipe with Step by Step Pictures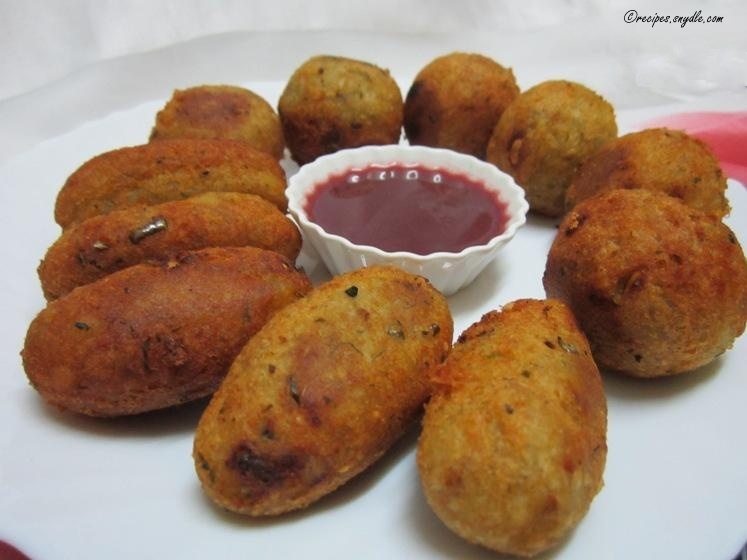 NOTE – The ingredients mentioned in this recipe are allowed during Navratri fast in our community. The ingredients allowed or forbidden during Navratri fast vary from one community to another. Kindly consult the elders in your family if you are not sure about any ingredient mentioned in this recipe.
Farali Pattice recipe with step by step pictures.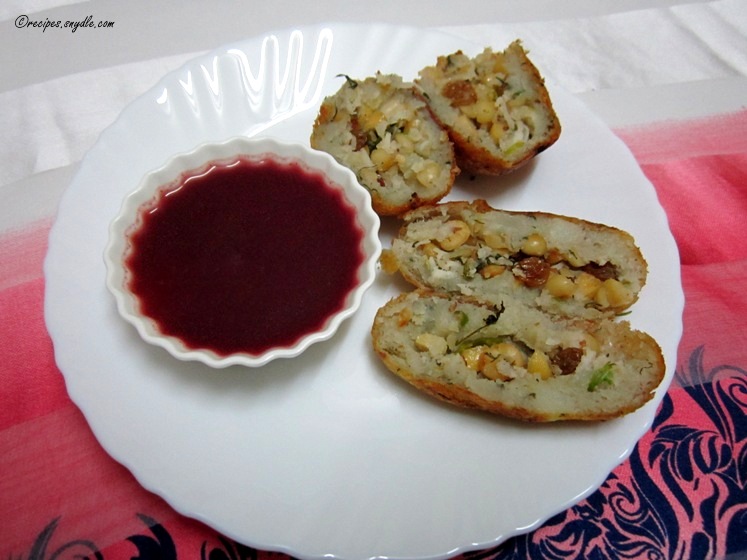 Hi buddies. Today is the first day of Navratri and it makes sense to begin the festive season with a bang. This recipe that I am sharing today is indeed a treat for the people who observe fast the Navratri. It's called Farali Pattice. It is basically a Gujarati snack, which a lot of people relish with great fervor. Since I do not fast, I prepare farali pattice just because I find it incredibly delicious. I had it for the very first time in Mumbai. There is this sweet shop in Dadar that sells insanely delicious farali pattice by the name farali kachori. The flavors are clean and simple, yet so tempting, mild and slightly sweet. And to be honest, I am a fan of anything fried that has potato in it.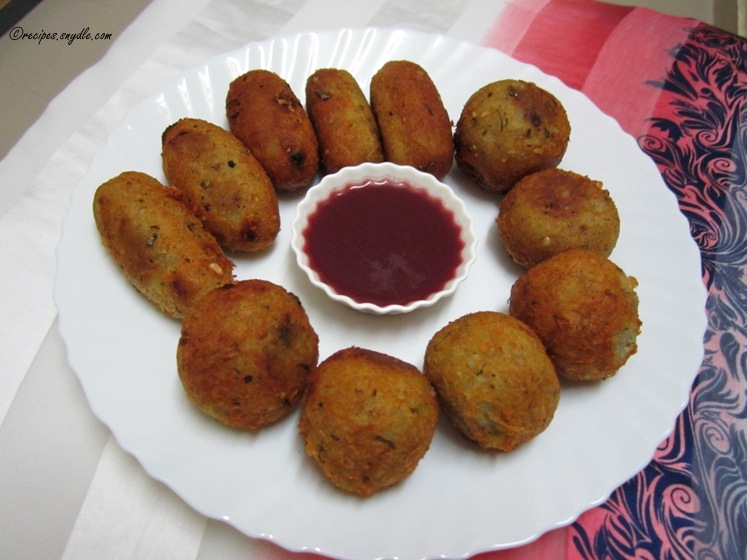 It has a crispy outer layer of the potatoes that holds a stuffing of nuts within itself. It is a perfect combination of soft and crunchy textures. For the purpose of binding the potatoes, I have used the water chestnut flour, also known as singare ka aata in Hindi. Alternatively you can use arrowroot powder or cornstarch when you are not fasting.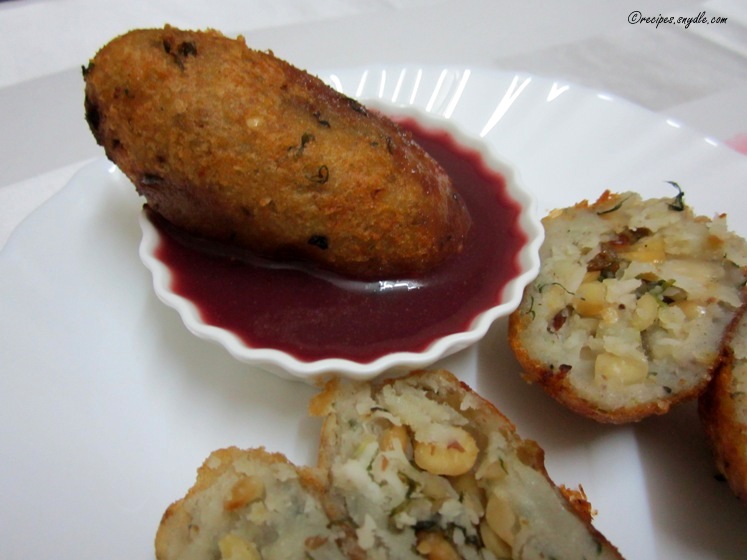 I have tried making farali pattice using each one of these binding agents. I feel that the one with water chestnut flour tastes the best. Frying these pattice in ghee takes their awesomeness to an all new level. You can of course use oil if you are trying to cut back on calories. Otherwise, instead of deep-frying the pattice, you can simply shallow-fried them on the griddle using ghee.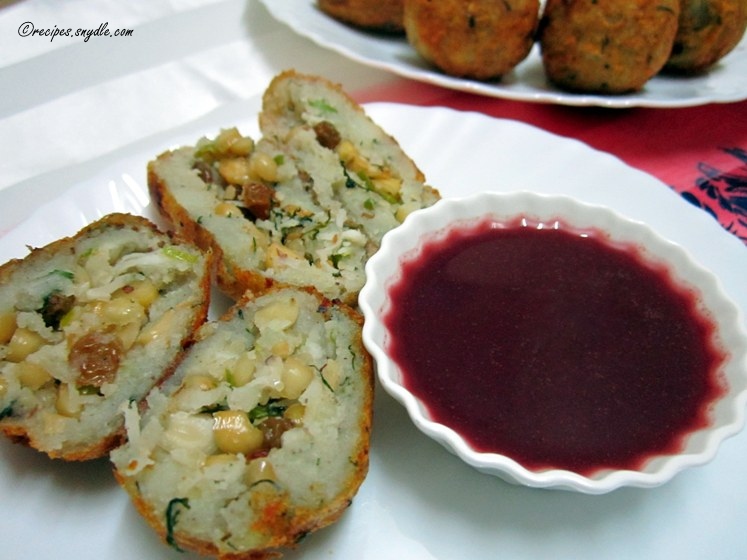 The farali patice is quite a yummy snack on its own. However, I do not mind having the cashew yogurt dip on the side, which is sweet and salty. But I think it was getting too old. I needed something more, something new this time. So I made a reduction from pomegranate juice and mint with some spices. Here is the recipe of minty pomegranate dip.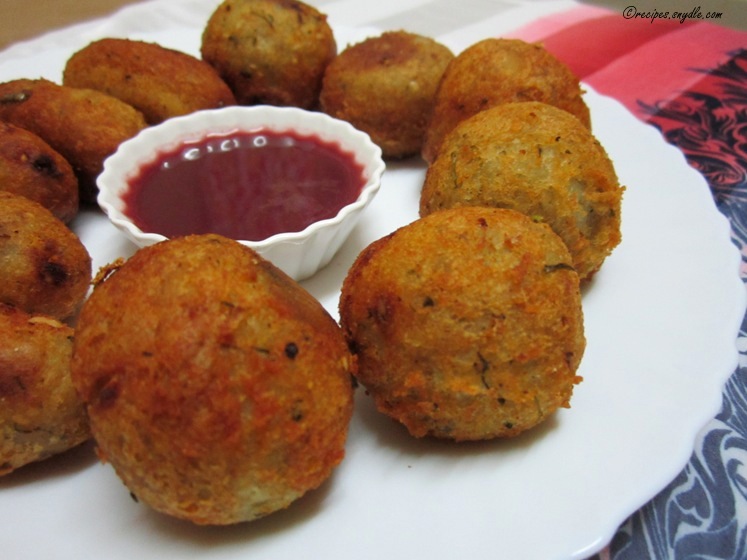 Let us get started with the recipe of farali pattice. For the purpose of measurement, 1 cup = 250 ml. This recipe will yield about 14 farali pattice of medium size. I made roll pattice in the shape of the rolls.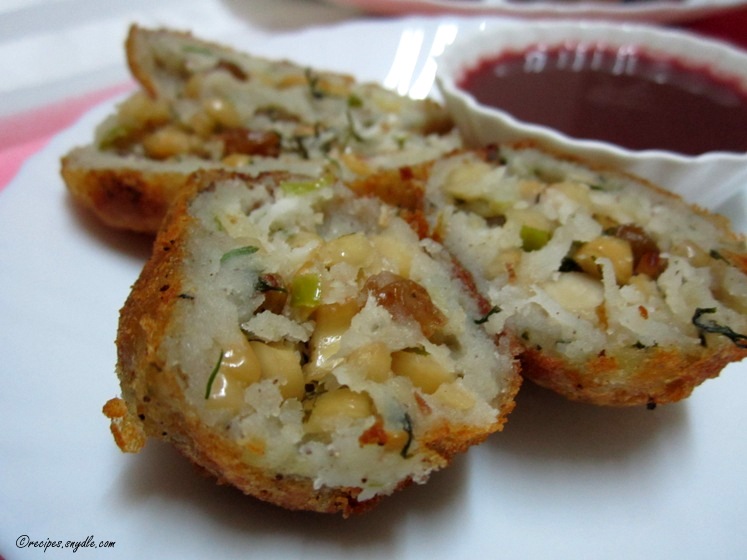 Ingredients
For the Outer Layer
Potatoes – 4, medium, boiled, peeled and mashed
Water chestnut flour – 2 tbsp
Cumin powder – 1 tsp
Ginger juice – 2 tsp, freshly extracted
Green chilies – 2, finely chopped
Cilantro- 2 tbsp, finely chopped
Rock salt sendha namak – to taste
For the Stuffing
Ghee – 1 tsp
Golden raisins – 35 to 40, washed and pat dried
Cilantro – 4 tbsp, finely chopped
Green chilies – 2, finely chopped
Sugar – 1 tbsp or to taste
Lemon juice – 1 tbsp or to taste
Rock salt sendha namak– to taste
Fresh coconut –6 tbsp, grated
Cashew nuts – 8 tbsp, chopped into smaller bits
Groundnuts – 2 tbsp, roasted and coarsely crushed
For Shallow-Frying or Deep-Frying
How to Make Farali Pattice
Boil the potatoes till they are cooked through. Drain them and allow them to cool off. Peel the potatoes and gently mash them, so that there are no lumps. Alternatively, you can grate the boiled potatoes to achieve the smooth texture.  Add the water chestnut flour to the mashed potatoes. It helps in binding. Also, add in the salt, cumin powder, ginger juice and green chilies.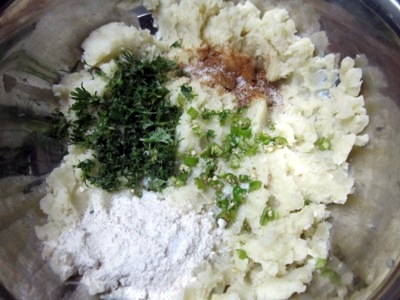 Mix everything well. It should be like a dough. If the mixture is too sticky, add more waterchestnut flour.
Let's prepare the stuffing now. Heat 1 tsp of ghee and roast the broken cashew nuts till they turn golden. Remove them into a bowl.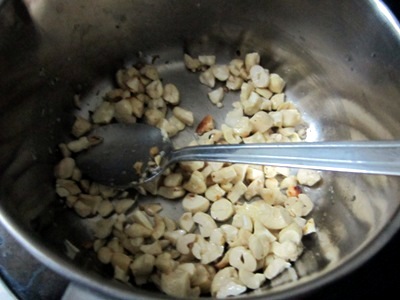 In the remaining ghee, add the raisins and fry them till they puff up. Remove them into the bowl as well.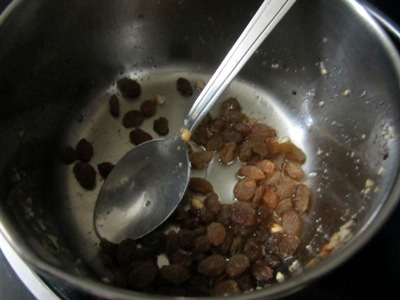 Add the groundnuts to the same bowl as the cashews and raisins. Add to them the green chilies, fresh coconut, lemon juice, raisins, chopped cilantro, rock salt and sugar.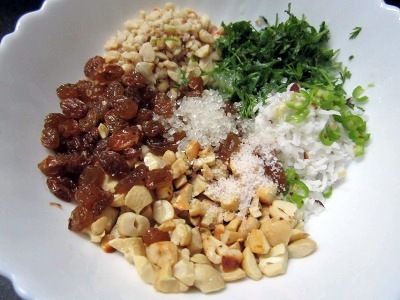 Mix everything well. Set it aside.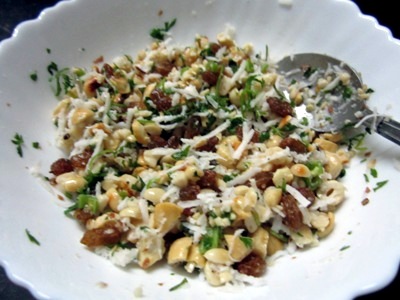 Divide the potato mixture into 14 equal portions. Divide the filling into 14 equal portions as well. Take a portion of potato mixture and make a smooth ball of it.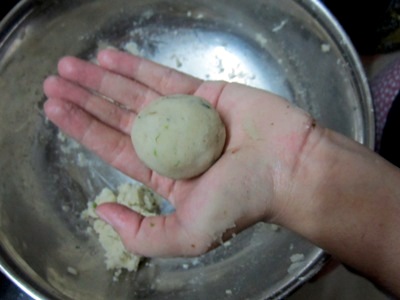 Flatten it a bit with your fingertips and create a depression in the centre.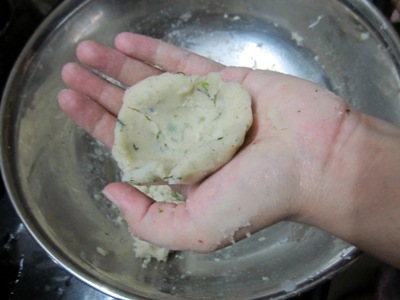 Spoon the filling in the centre.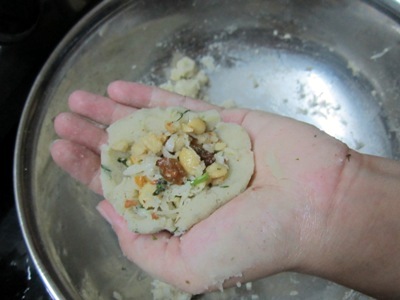 Bring the edges of the potato mixture together to seal the filling in, forming the pattice. Make sure there are no cracks on the pattice.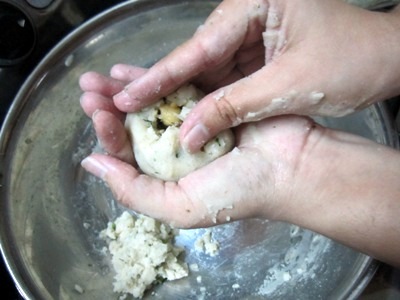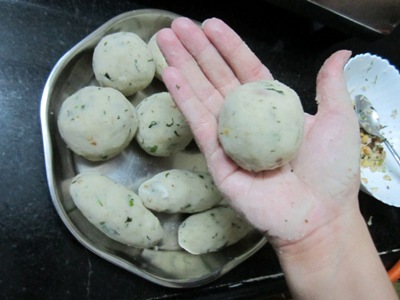 Make the remaining pattices in the same way and arrange them onto a plate. Keep the pattice in the fridge for about 20 minutes to set well. They will be easier to fry.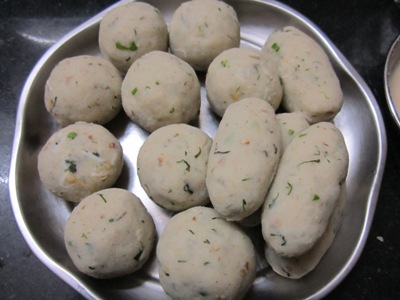 You can either deep-fry the farali pattice, or you can shallow-fry them. If you want to shallow-fry, make flat patties instead of the round ones. Heat sufficient oil/ghee in a skillet on medium-high heat. When the oil is ready, turn the heat to medium. Carefully drop in 2-3 patties in hot oil depending on the size of your skillet. Fry them till they are golden brown. This might take 3 to 4 minutes.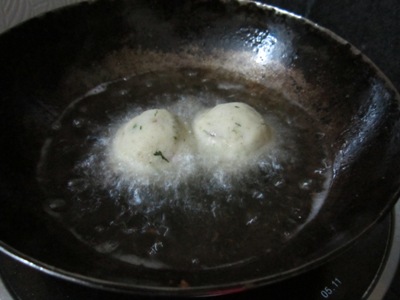 When done, remove the farali pattice onto a kitchen towel to drain the excess oil. Farali pattice is ready. Serve hot with Minty Pomegranate Sauce or any other dip of your choice.