Do you always have ground pork or beef in the fridge? I always have ground pork sitting in the fridge as I buy whenever there is a huge sale. Plus! I can always whip up an easy meal for my family with ground pork, chicken or beef like pork giniling, so I regularly buy ground meat.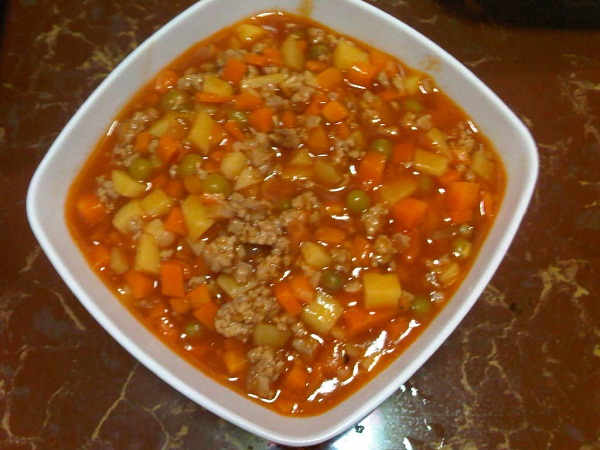 .
Pork giniling is an easy to cook pork dish that uses ground pork as main ingredient. This dish is nutritious and delicious. It is a popular dish that almost all carinderia (small food stall) that I know serves it. Pork giniling is a dish that stewed pork meat in tomato sauce and water. Vegetables such as potatoes, carrots and green peas are added to make the dish flavorful.
My pork giniling recipe is a simple version of this dish. You see! Other pork giniling recipes make use of guisantes, raisins and boiled eggs but I don't. But if I want to splurge a bit, I sometimes add quail eggs to my ingredients. So, if you want, you can also add quail or regular eggs and raisins to your pork giniling.
Pork Giniling Recipe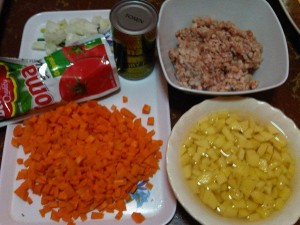 Ingredients:
1/2 kl ground pork
1 medium onion, minced
2 cloves garlic, minced
1 cup carrots, diced
1 ½ cups potatoes, diced
1 can green peas
1 pack (250ml) tomato sauce
Salt
Pepper
1 cup water
Cooking oil
Direction: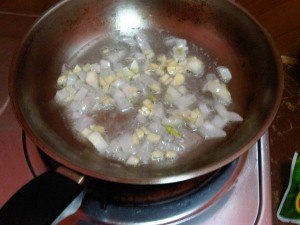 In a medium pan, heat oil over medium high heat. Put in the garlic and onion, sauté until garlic turns brown.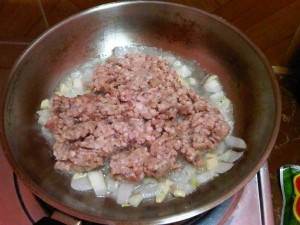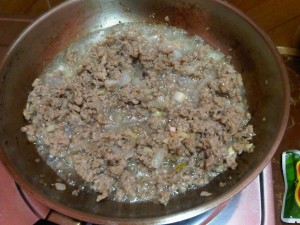 Put in the ground meat and cook for about 5 minutes or until the color turns light brown.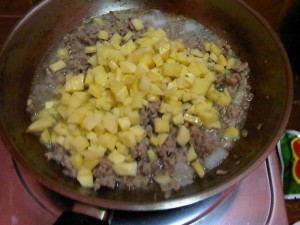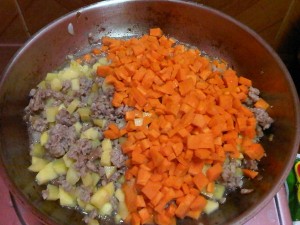 Add the potatoes, carrots and green peas into the pan then stir.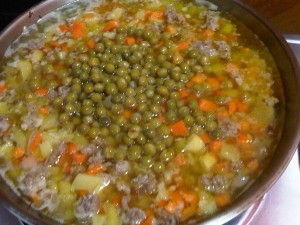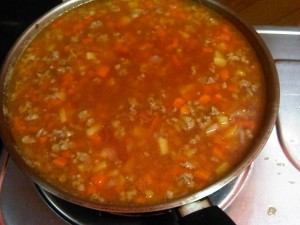 Next, pour the water and tomato sauce. Bring to a boil then reduce heat and simmer for 20 minutes or until potatoes tender. Add salt and pepper to taste and cook for 5 minutes.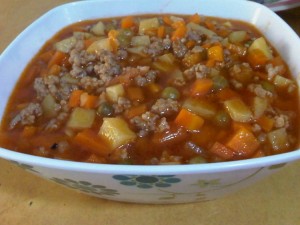 Remove from the heat and transfer to a serving dish. Serve with rice and enjoy!
I hope you give my recipe a try and if you do, please let me know what you think. I love hearing from my readers. Don't forget to bookmark this page to save the recipe. Have a nice day!