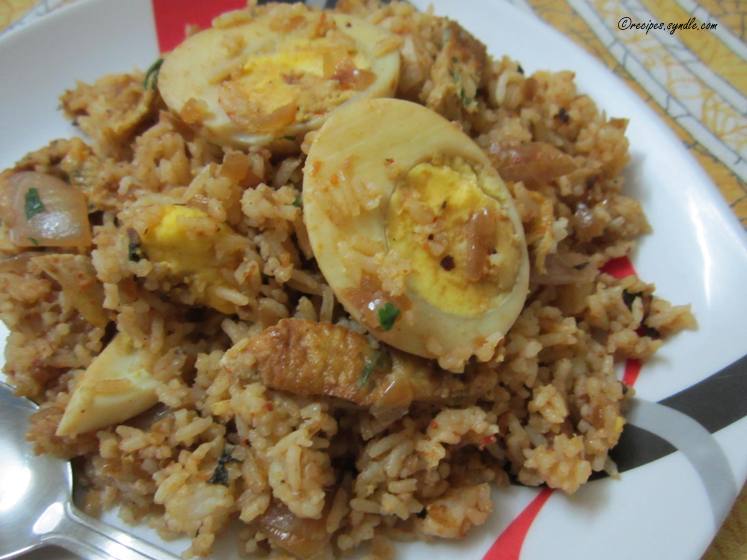 Hello foodies. Today I am sharing the recipe of Egg Rice with step-by-step pictures, which is very delicious yet simple. Up until now you might have had egg rice that has either boiled eggs or scrambled eggs. But this recipe has two kinds of them- boiled eggs and omelette!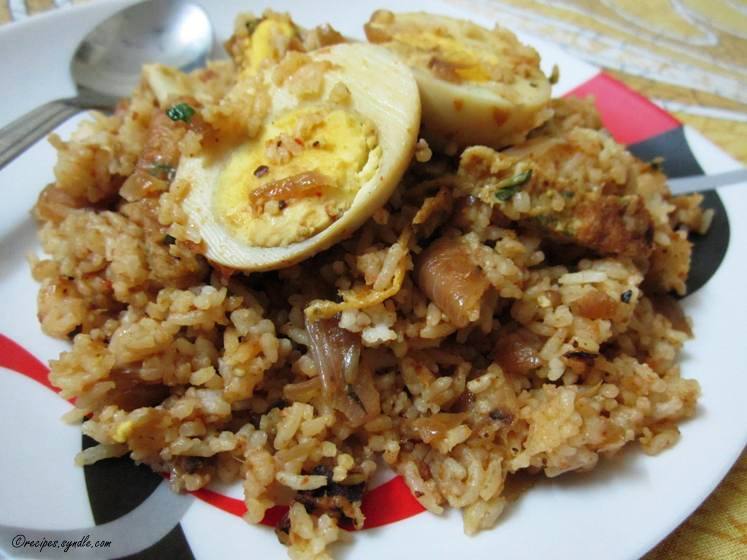 You can make this recipe with leftover rice, like I did. Or you can make fresh ones as all. These double eggs rice are absolutely sumptuous! The bits of juicy omelette tossed in spices are a delight! If you are looking for more rice recipes, don't forget to check out the Vegetable Schezwan Fried Rice recipe made with Homemade Schezwan Sauce, Vegetable Pulao and Malabar Chicken Biryani.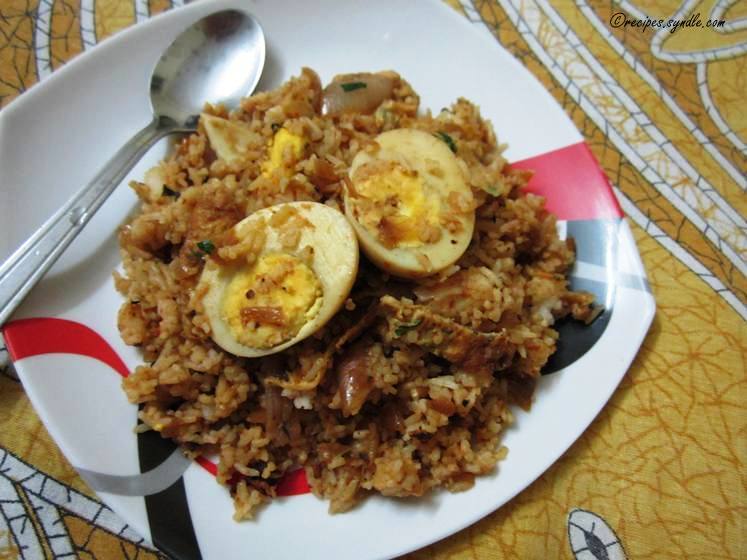 Let's get started with the recipe for Double Egg Rice now. For the purpose of measurement, 1 cup=250 ml. This recipe yields 4 servings.
Ingredients
For Preparing the Omelette
Eggs – 3
Salt – to taste
Red chili powder – 1/2 tsp
Coriander leaves – 1 tbsp, chopped
Oil – 1 tsp
Other Ingredients
Hard-boiled eggs – 3
Steamed rice – 3 cups
Onions – 1 large, finely chopped
Onion – 1 medium, diced and layers separated
Tomato – 1 large, finely chopped
Black pepper powder – 1/2 tsp or to taste
Red chili powder – 1 tsp or to taste
Turmeric – 1/3 tsp
Everest Chicken Masala – 1 tsp
Green chilies – 3, split lengthwise
Coriander leaves – a handful
Lemon juice – 1 tbsp
Oil – 1 tbsp
Ginger – 1-inch piece
Garlic – 10 cloves
Cloves – 2
Cumin seeds – 1 tsp
How to Make Double Egg Rice
Pound together the ginger, garlic, cloves, and cumin seeds in a mortar and pestle.
Heat oil in a skillet and add in the finely chopped onions. Saute them till they turn golden brown.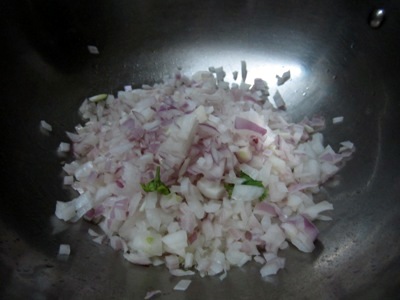 Add in the ginger and garlic mixture and saute for a minute or two till the raw smell goes away.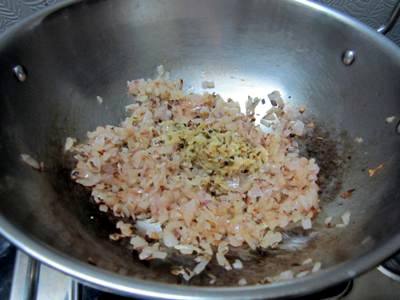 Next, add in the tomato and some salt. Cook till the tomatoes get mushy and the oil begins to separate.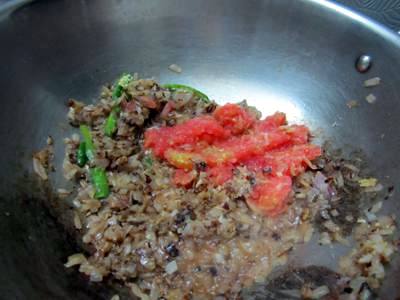 Add in the turmeric powder, red chili powder, black pepper powder and Everest Chicken Masala. Mix well and saute for a minute. If the mixture looks too dry, add 1/4 cup of water. Cover with the lid and let the masala get cooked for 5-7 minutes.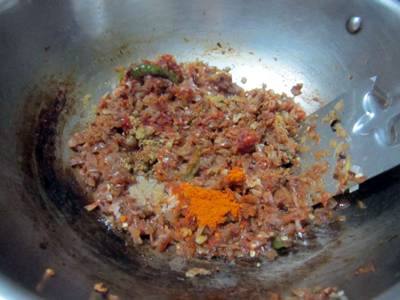 In the meanwhile, prepare omelettes. Take all the ingredients listed under 'for preparing the omelettes'.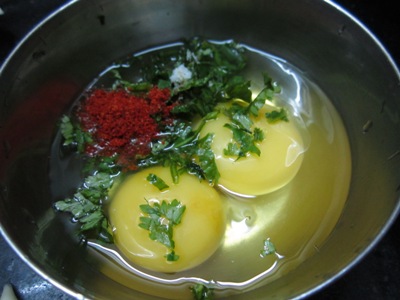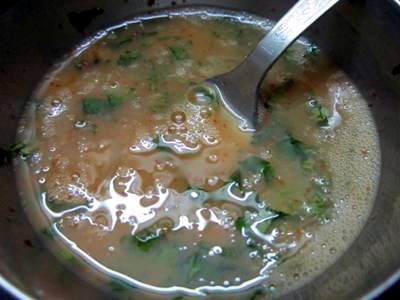 Heat a tawa and sprinkle some oil. Make 4 omelettes of medium thickness. Spread the egg mixture and allow it to cook for a minute.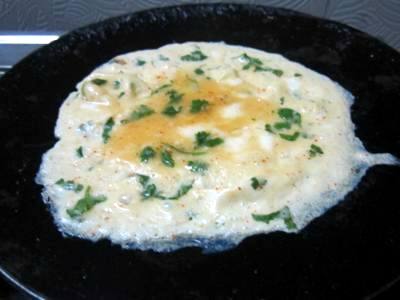 Flip it and then allow it to cook for another minute. Take them out onto a plate and allow them to cool off a bit. Cut them into small strips.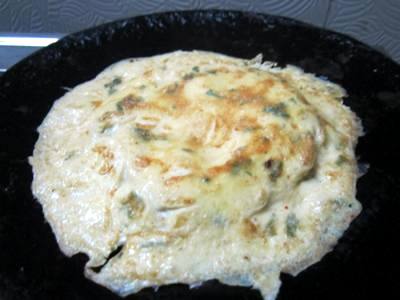 The masala would have gotten cooked well. Add in the diced onion and some coriander leaves and stir fry on high heat for a few seconds. Adjust the salt.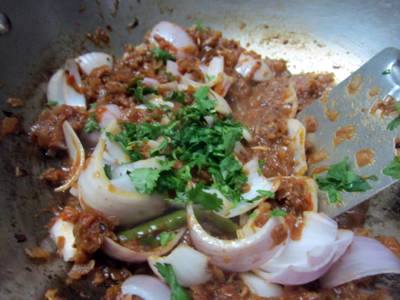 Add the omelette strips and halved boiled eggs to the masala. Mix well.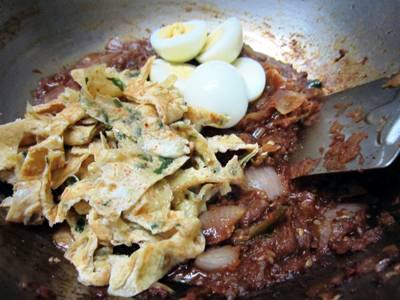 Add in the rice and mix well. Let them get heated through. Finish off with some lemon juice and some more coriander leaves.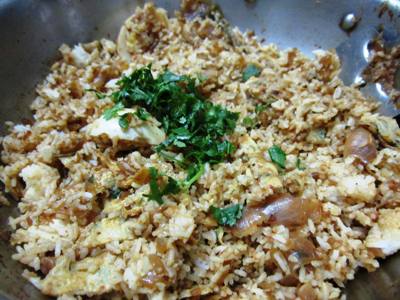 Double egg rice is ready. Serve hot with raita and salad. Enjoy!