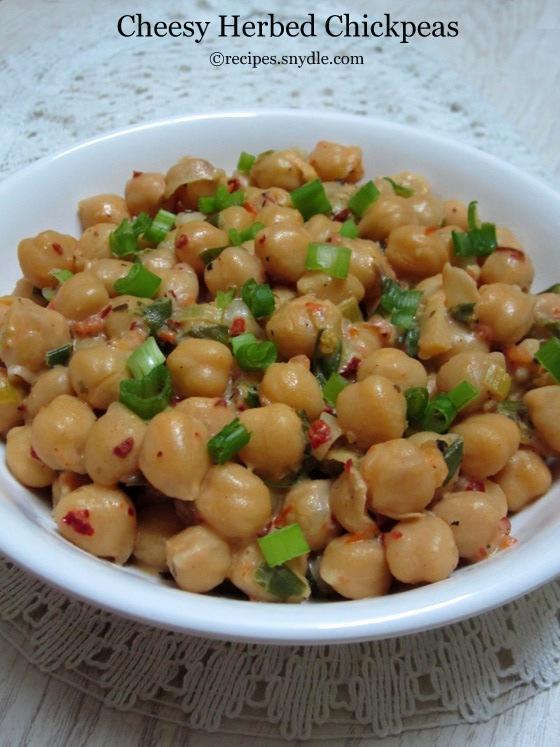 Cheesy Herbed Chickpeas Recipe with step by step pictures.
Chickpeas are so versatile that you can make so many delicious meals with it within minutes. Previously, I had shared the recipes using chickpeas. All of them are spicy and zesty curry recipes. The one which I am sharing today can be had on its own. You can take a look at my other chickpea recipes given below.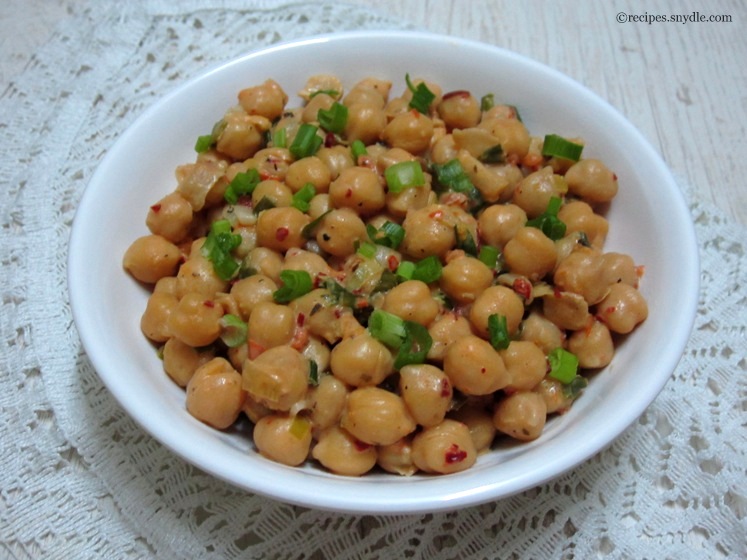 This particular recipe of chole is adapted from a chickpea salad recipe by Chef Gautam Mehrishi. Since I am not a fan of salads or anything that has raw spring onions with it, my Mom decided to make a cooked healthy snack recipe out of the salad recipe she watched on one of his cookery shows. She added some cheese as well and it turned out to be fantastic. This can make a healthy breakfast recipe as well. You can also give this to your kids in tiffin because it's so healthy and gets ready within minutes.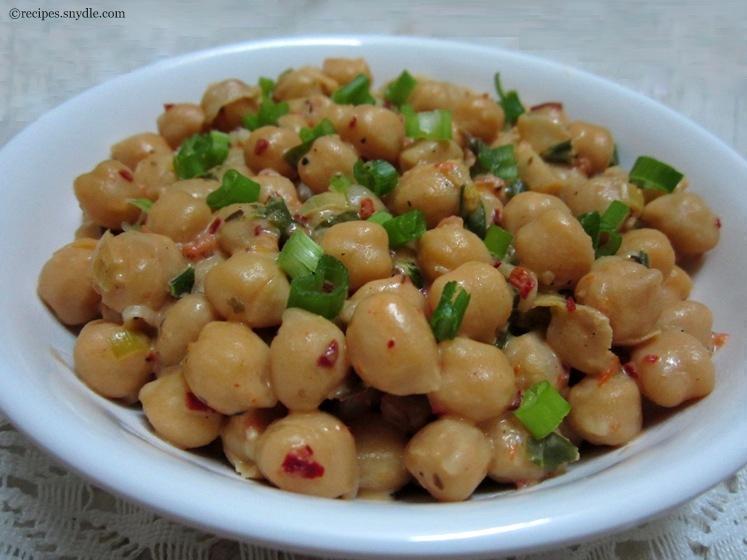 Let's begin with the recipe of Herbed Cheesy Chickpeas. This recipe yields 4 servings. For the purpose of measurement, 1 cup = 250 ml.
NOTE – Use grated cheddar or processed cheese for better results. Mom had used it when she made it for the first time. This time, however, we were out of cheddar cheese and had only cheese spread at hand. The taste varied a lot. So, please use grated cheddar or processed cheese for a great taste.
Ingredients
Boiled Chickpeas – 2 and 1/2 cups (Boiled with some salt added to the water)
Spring onion whites – 1/3 cup
Spring onion greens – 1/3 cup
Mint leaves – a handful, torn with hand
Red chili flakes – 3 tsp or to taste (I used mildly spicy variety)
Dried oregano – 1 and 1/2 tsp
Lemon juice – 1 tbsp
Ginger – 1-inch piece, chopped
Tomato – 1 large, finely chopped
Cheddar or processed cheese – 3/4 cup, grated (See the note above)
Bay leaf – 1, cut into small pieces
Black pepper – 1 tsp or to taste
Oil – 1 tbsp
Salt – to taste
How to Make Cheesy Herbed Chickpeas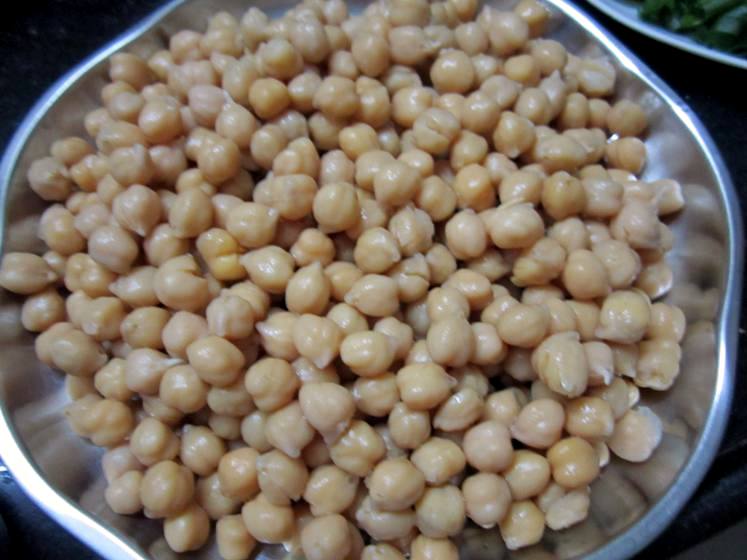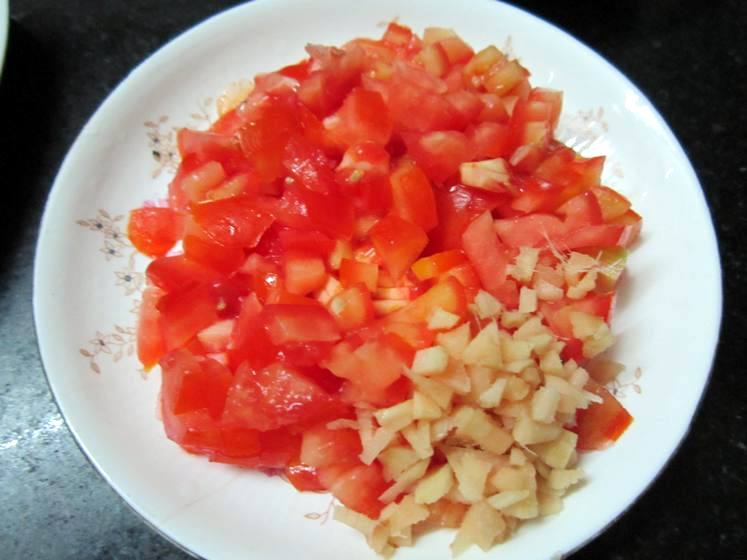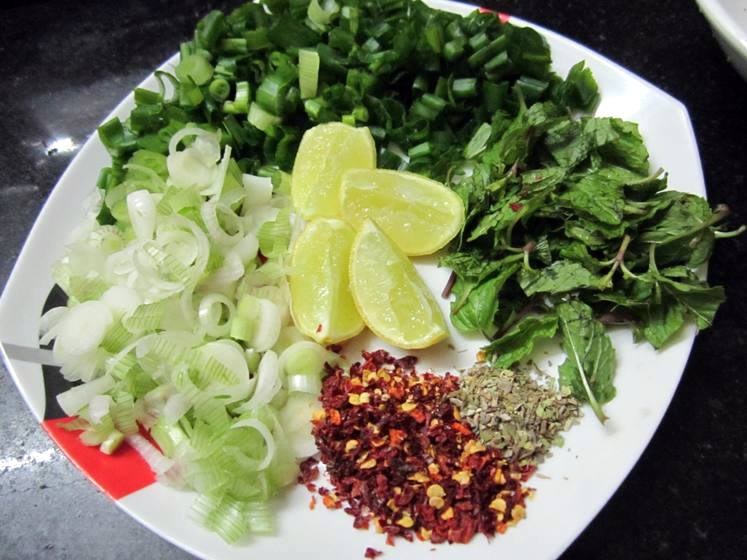 First off, make a dressing. Take a bowl and whisk together the oil and lemon juice. Add in the bay leaf, dried oregano and black pepper. Mix well.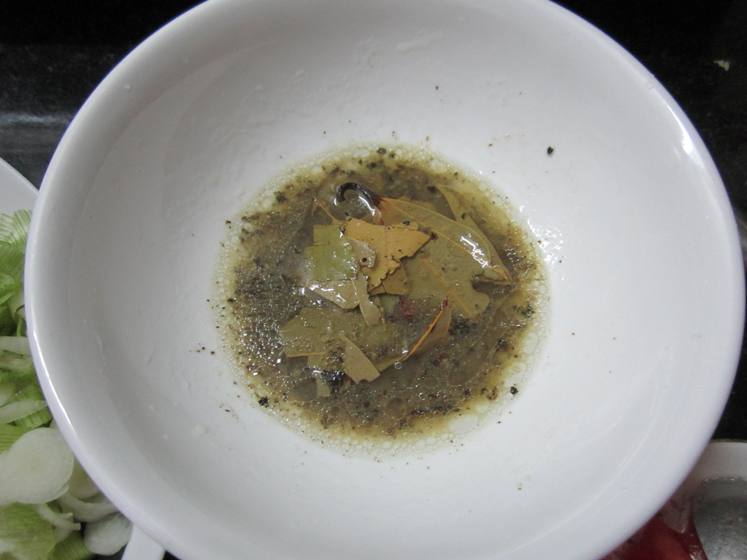 Heat a skillet. Add in the boiled chickpeas. Add in the tomatoes, ginger, spring onion whites and greens, and mint all at once.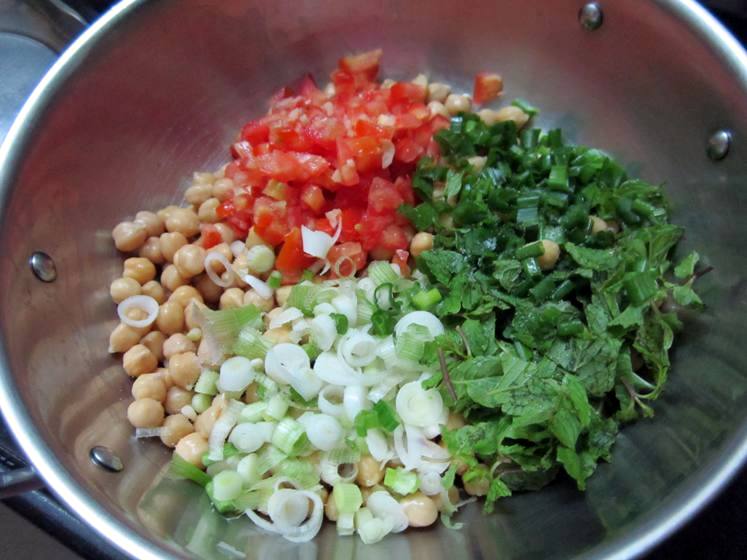 Add in the dressing and the red chili flakes.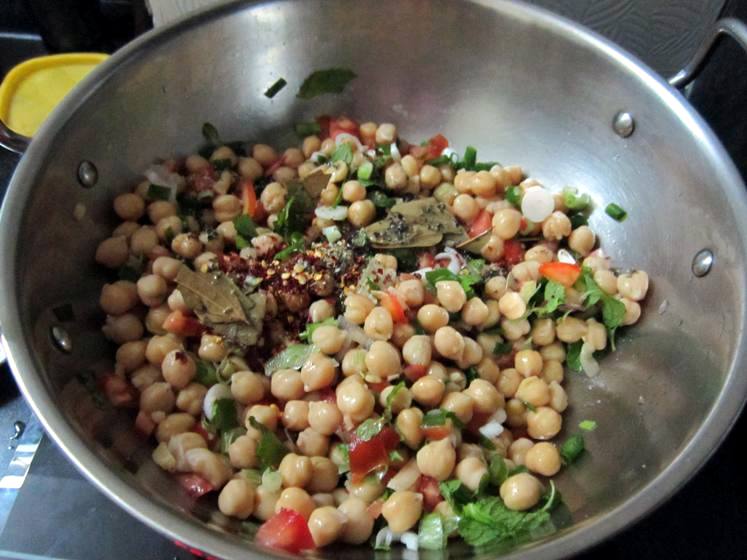 Allow everything to cook on medium-high heat. Let the chickpeas heat up and tomatoes get cooked. Don't let the juices dry completely. This will take just 3-4 minutes. Then add in the cheese and mix well. Allow the cheese to get a bit soft and melty. Check the salt. The cheese and boiled chickpeas already have salt in them. So, go easy on the salt.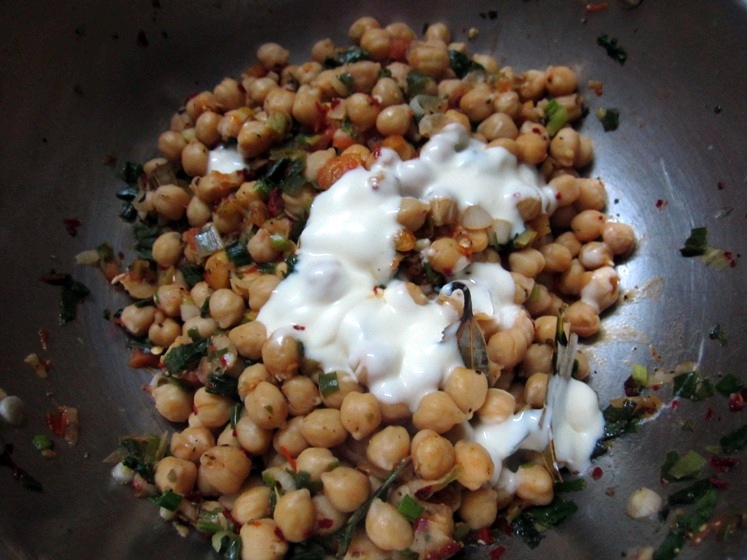 Cheesy Herbed Chickpeas are ready. Garnish with some more chopped spring onion greens. Serve hot or warm. Enjoy!