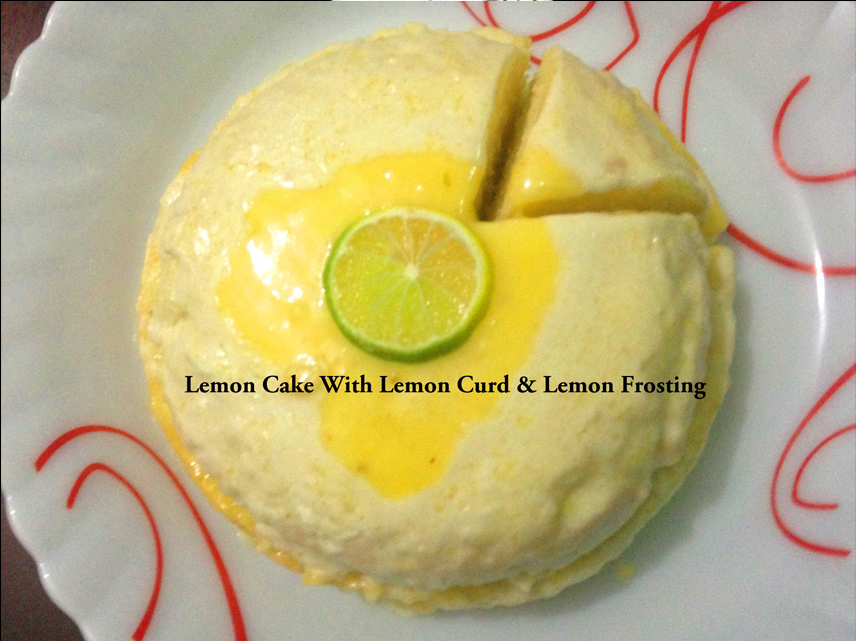 Hi Friends, Today i am back with a lemon cake recipe . This is not a simple lemon cake, i am preparing lemon curd and lemon frosting for it. Here i am sharing the recipe of not only the cake but also the lemon curd and frosting recipe. And this time i would like to dedicate this recipe for my lovely younger brother … because of him i was inspired to make it. Here i am using non- baking method , if you guys want can also try in baking method.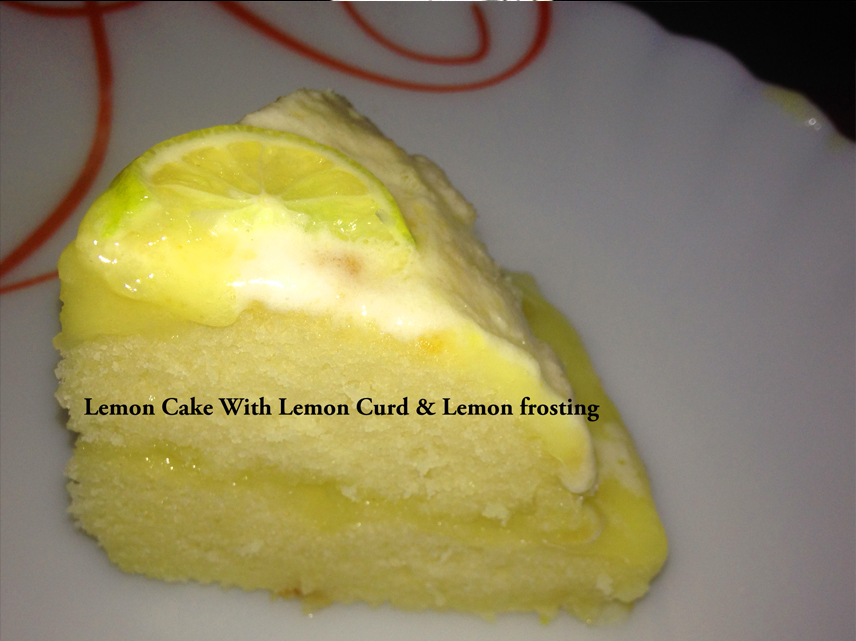 Lemon adds a welcome brightness to lemon cake, layered with lemon curd filling and lemon frosting. In lemon curd, lots of zest and juice gives this lemon curd its bright citrus flavour and sunny colour. Try this tangy spread instead of jam as a filling for cakes or over desserts. Whether you like your lemon in the frosting, in the filling, or right in the cake itself. This Lemon Frosted Lemon Cake is one of my favourite pound cakes. It is a sweet and buttery cake with a moist yet dense texture. As its name implies, it has a tangy lemon flavour that comes from adding both lemon zest (outer yellow skin of lemon) and lemon juice to the cake batter. To further enhance the lemon flavour, the cake is frosted with a simple lemon glaze (frosting). This frosting is made by combining powdered sugar with freshly squeezed lemon juice
How To Make Lemon Cake With Lemon Curd And Lemon Frosting Without Oven .
Ingredients  For Lemon Curd :
Sugar – 1 cup
Butter – 2-3 tbsp
Eggs – 2 nos
Lemon Zest – 1 tbsp
Lemon juice – 3-4 tbsp
Ingredients For Lemon Frosting :
Butter – 2 tbsp
Icing Sugar – 1/2 cup
Lemon zest – 1 pinch
Lemon Juice – 2 tbsp
Ingredients For Lemon Cake :
Butter – 2 tbsp
All Purpose Flour – 1 cup
Sugar – 1/2 cup
eggs – 4 nos
Vanilla Extract – 1 tsp
Lemon zest – 2 tbsp
Lemon juice – 3 tbsp
Friends, at first we have to prepare the "Lemon curd". Let us see the preparing method.
Take a bowl into that add sugar and butter combine well together.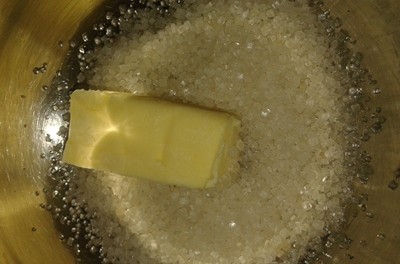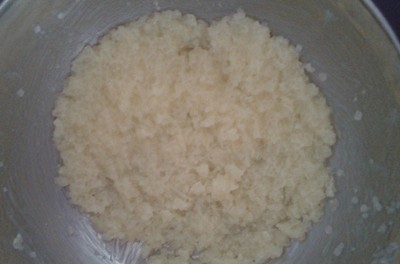 After that add eggs and again combine together.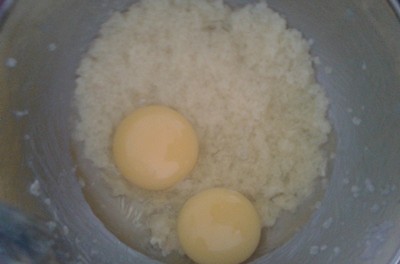 Here is some lemon zest, add the zest into the mixture and again combine well. For refer, check the second picture. Lemon zest gives the prefect smell and taste of the lemon in the curd.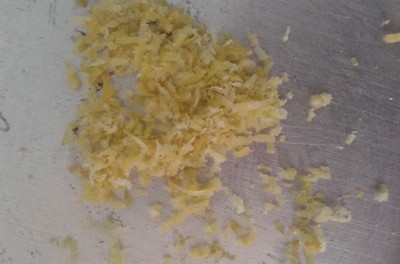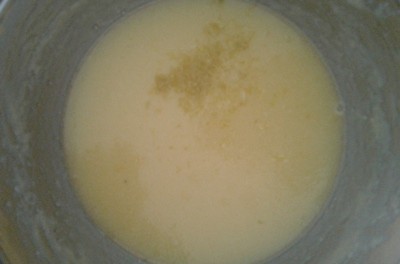 Add lemon juice into the mix .This gives the fine taste of the lemon.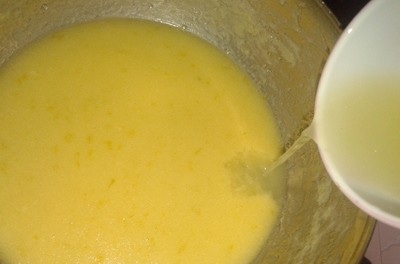 And now heat a pan and pour the mixture into it. When it starts boiling, combine it well and cook for 5-10 mins. Make sure about your flame, as i always remind flame must be at the lowest.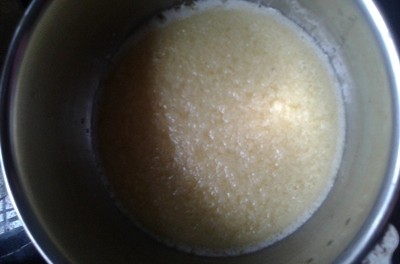 So friends, Here lemon curd is ready . Take off from the flame and keep it in the refrigerator for the best result after the heat comes down.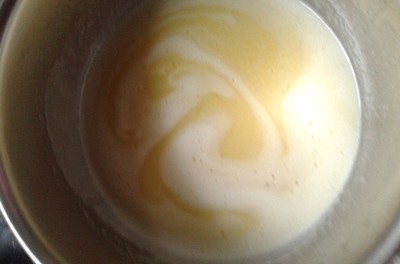 Second part is Lemon Frosting, let us check the recipe.
For lemon Frosting , take a bowl into that add butter and icing sugar combine well .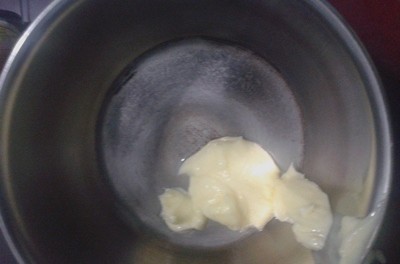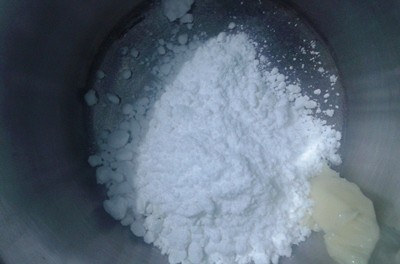 Then add a pinch of lemon zest and one lemon juice , again whisk it well.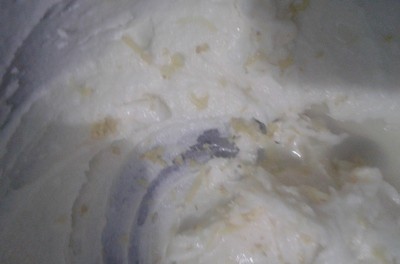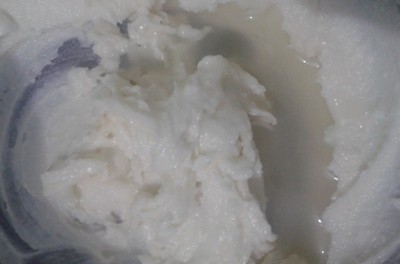 So friends , lemon frosting is also ready here. keep it aside.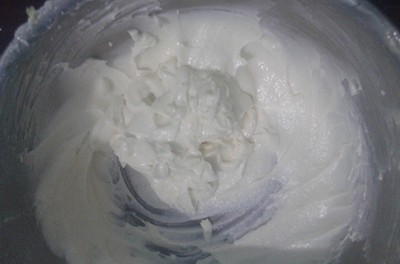 Here is our Lemon cake last but not the least one.
Take a bowl add butter and powdered sugar into it and combine well.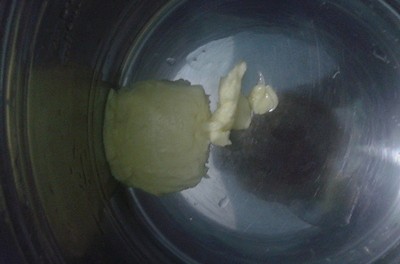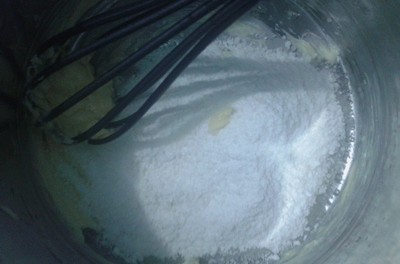 After that, add all purpose flour or maida into the bowl and again combine it.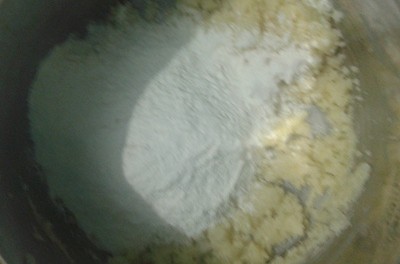 In this combined batter now add eggs at room temperature and whisk it well with the help of a blender .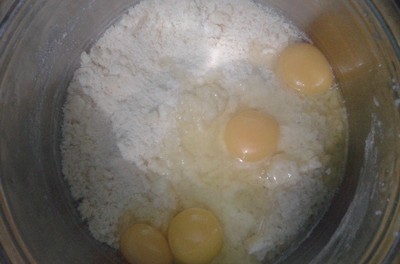 Add Vanilla extract into the batter again whisk it.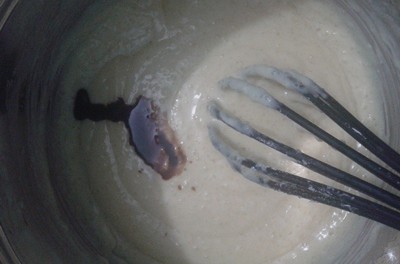 Later add Lemon zest and the lemon juice into the batter. Again whisk it and now you get a prefect smell and taste of the lemon.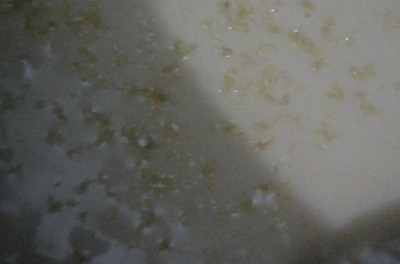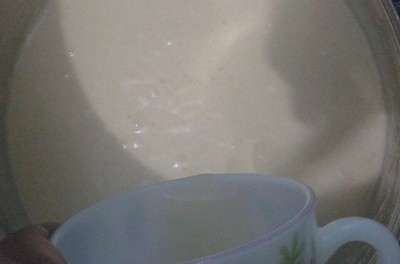 And before you transfer the batter into the baking tin , line up the cake tin with the butter.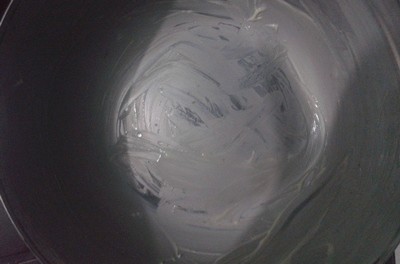 Now heat your cooker and place a wire-rack into it. And pre heat the cooker for 5 mins.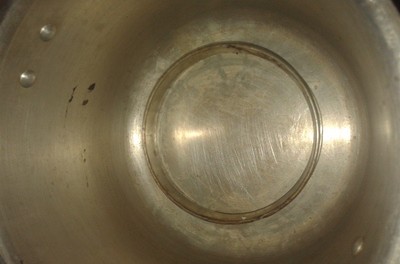 Place the cake tin into the cooker and cover it. Before covering it please remove the pressure cooker valve or Regulator and cook for 30-40 mins at lowest flame. After that you can check the cake is cooked or not? In the chocolate cake recipe i have cleared how to check . If you need reference please go through it.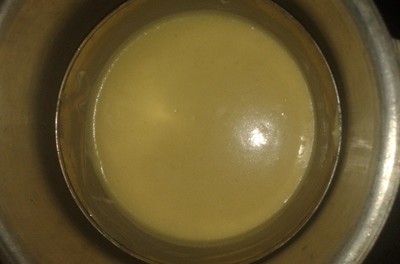 And here my lemoncake is ready after 40 mins.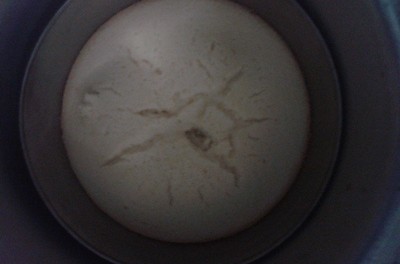 Now we have to the unmoulding part. Keep the serving dish or plate on top of the mould. Gently turn the serving down, so that the mould comes on top of the serving dish. After that cut the cake in two layer.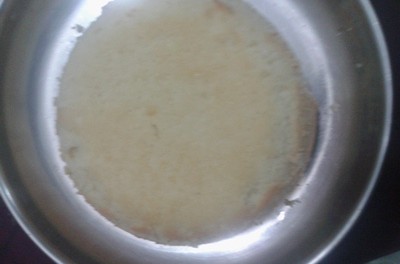 And take the down layer and spread the lemon curd all over it . Later place the upper layer cake to it .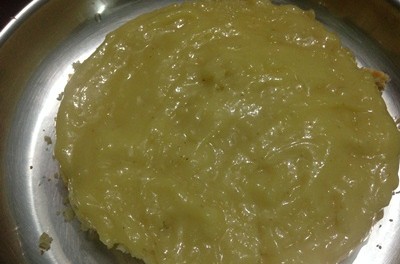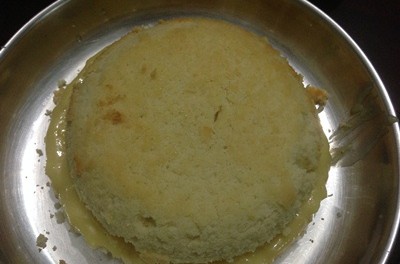 Now time to apply our lemon frosting above the layer and spread well. So that when you the above portion, get and frosting and when inner portion you will get the another taste of curd with cake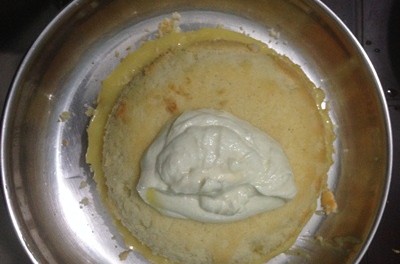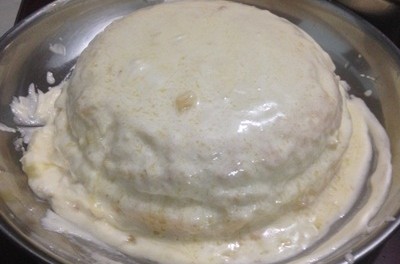 For topping have just spreaded some lemon curd and garnished with a lemon slice.