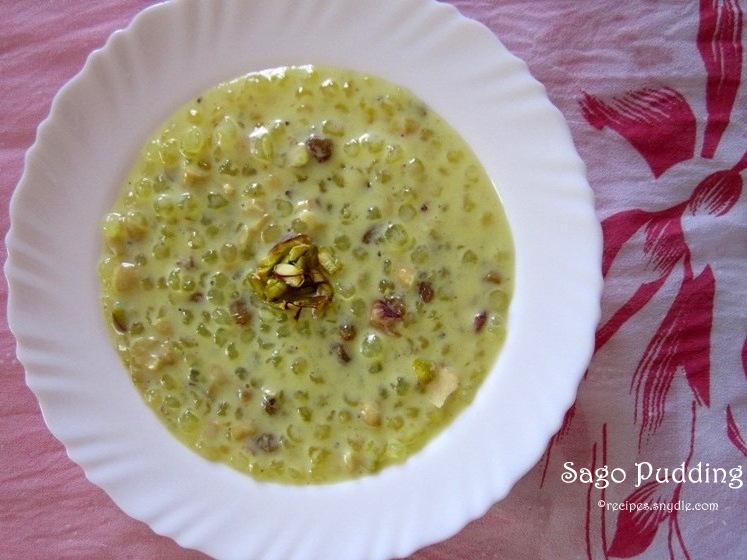 Sabudana Kheer Recipe / Sago Pudding recipe with step by step pictures.
Like in my earlier post where I shared the recipe of Makhana Kheer, I had mentioned that Indian festivals are incomplete without the homemade, traditional kheer recipes. This is yet another simple, interesting and yummy pudding recipe from my kitchen that is relished with delight by everyone.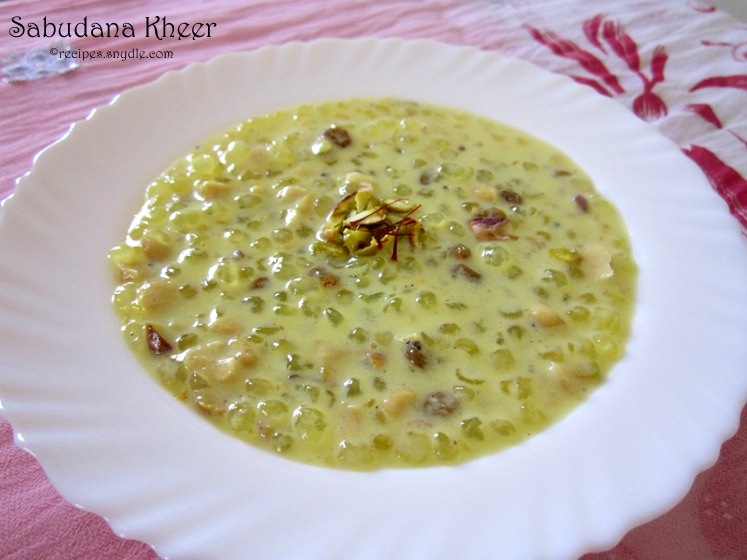 The sago pudding has an amazing texture and that is exactly what I love about it the most. The combo of jiggly, puffed up sago in cardamom flavored milk laced with saffron and loaded with nuts is wonderful. I am sure you will love this dessert recipe once you try it, if you haven't before.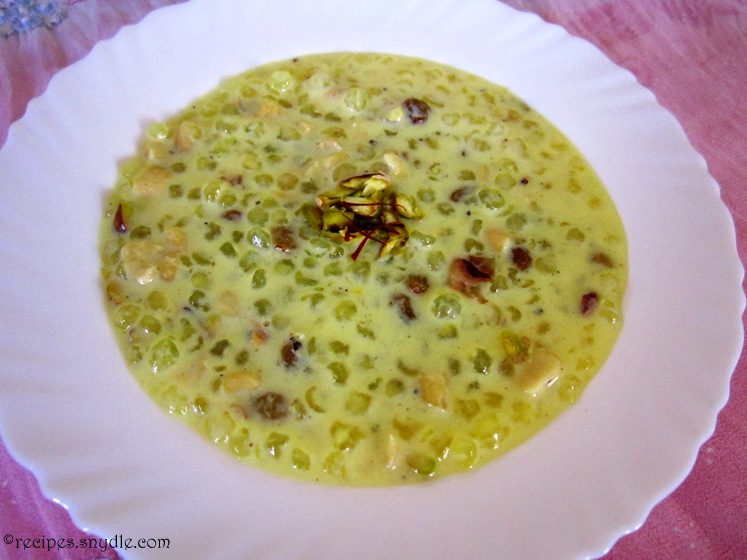 Let's begin with one of the most sought after dessert recipes of all times – Sabudane ki Kheer. This recipe yields 3-4 servings. For the purpose of measurement, 1 cup = 250 ml.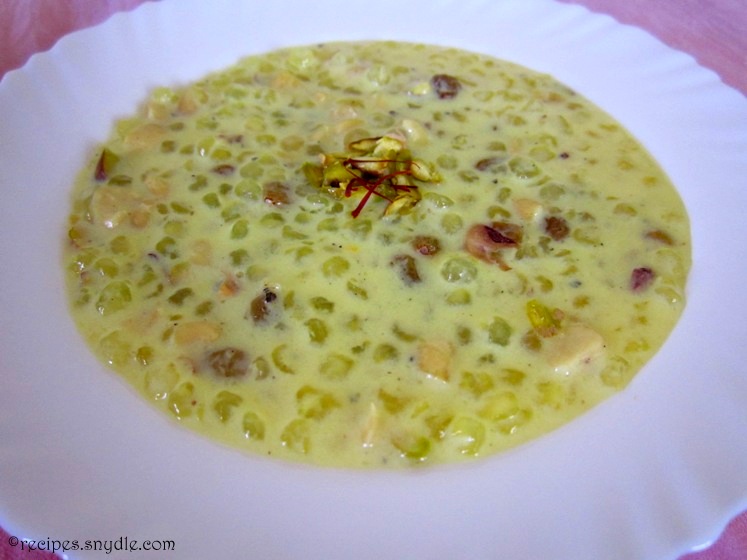 Ingredients
Full cream milk/whole milk – 2 cups
Water – 1 cup
Sago / tapioca pearls – 1/2 cup, soaked for 24 hrs (Check procedure here)
Assorted dry fruits – 1/3 cup, chopped (I used cashews and pistachios)
Sugar – 2 tbsp or to taste
Raisins – 20 grains
Saffron – 7 to 8 strands
Green cardamom powder – 1/2 tsp
Ghee – 1 tsp
Rose essence – 2 drops (optional)
 How to Make Sago Pudding / Sabudana Kheer
Heat ghee in a skillet and fry the chopped cashews till they are golden. Remove them onto a plate.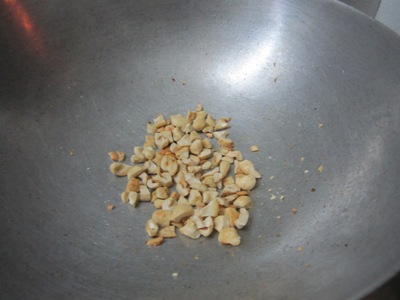 Toss in the raisins in the remaining ghee and fry them till they puff up. Remove them onto a plate as well. Set them aside. I didn't fry the pistachios.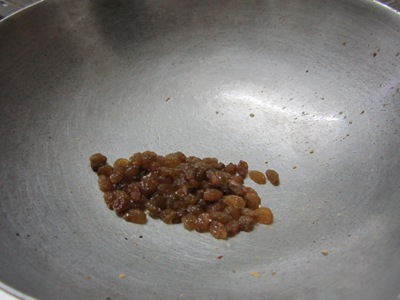 Heat water in a sauce pot and add in the sago.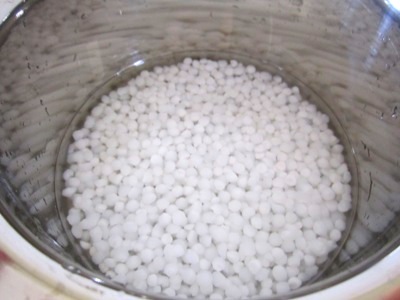 Once boiling, turn the heat to low. Cook stirring constantly for 5 mins till the sago turns translucent. Strain them to remove the excess of slimy liquid.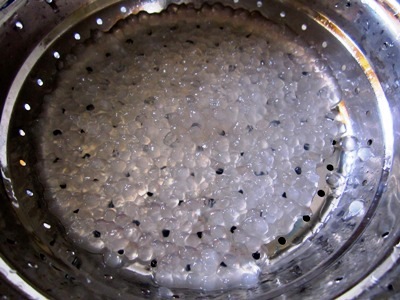 Heat milk. Bring it to a boil.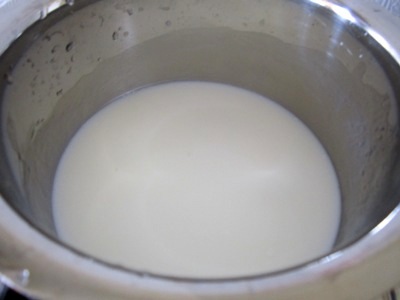 Add in the strained sago and cook for 4-5 minutes.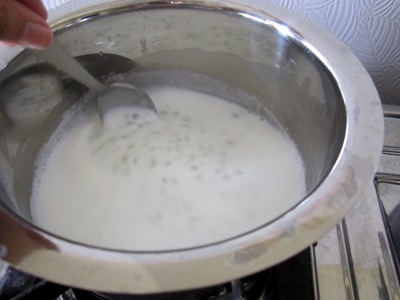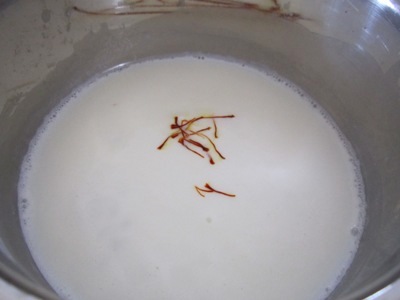 Add in the sugar to taste.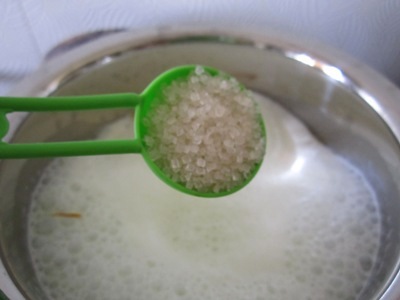 Add in the cardamom powder. Simmer for another 2-3 minutes till the kheer thickens a bit.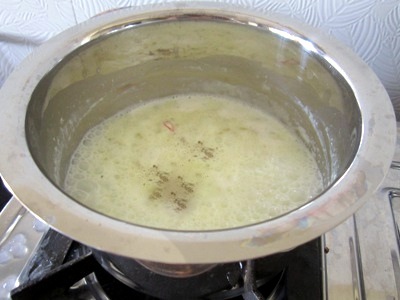 Add in the cashews, pistachios and raisins. Mix well and allow to simmer for another minute.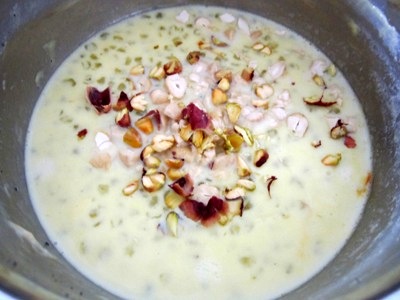 Add rose essence if adding. Mix well. Switch off the heat.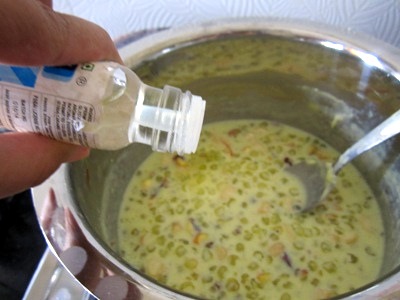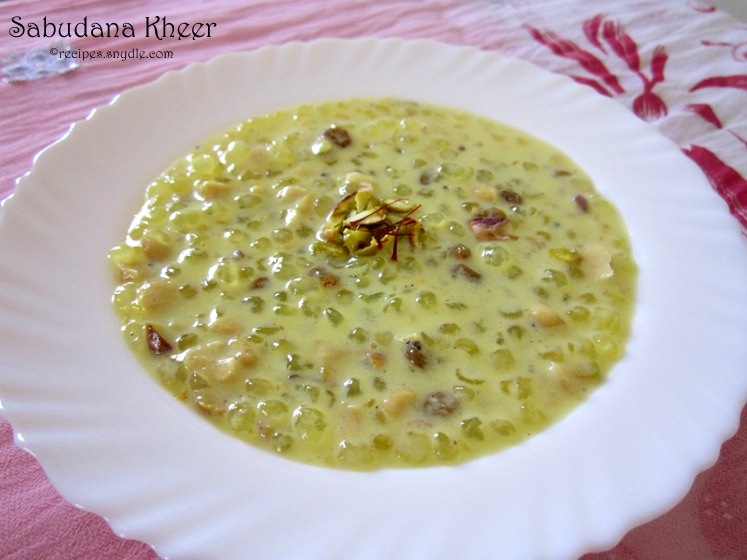 Serve the kheer in the serving bowls and decorate with some more nuts and saffron strands. Serve it hot, warm or chilled, as desired. Tates best when chilled. Enjoy!