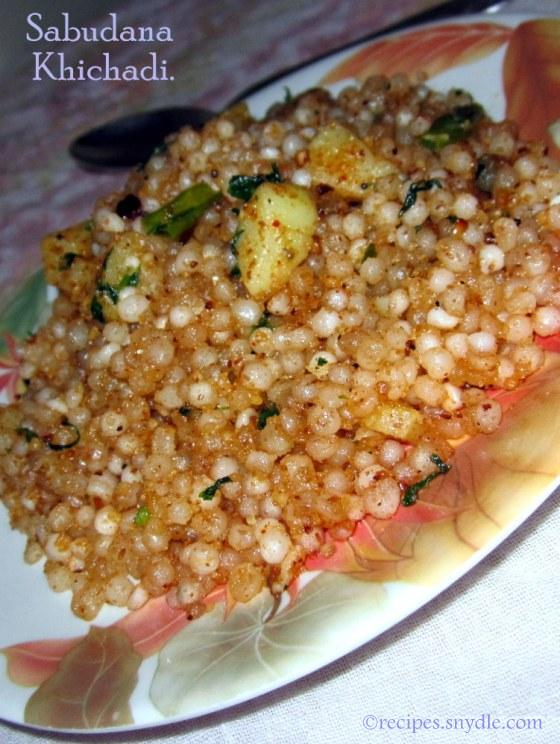 Sabudana Khichadi is a sago preparation generally had for breakfast in India. It's quick and easy to prepare and requires no fancy ingredients. It is also had by someone who is observing a fast. But this one is not for them since it includes cumin and mustard seeds, curry leaves, lime juice and salt. If you exclude all these ingredients and replace salt with sea salt, you can have it when you're fasting.
This recipe serves 4. For the purpose of measurement, 1 cup = 250 ml.
NOTES
Usually people soak sago just overnight. However, I soak it 24 hours before I want to prepare the khichdi. The texture feels much better. The sago gets easily cooked and doesn't stick.
Wash sago/ sabudana well and fill enough water in a vessel or an airtight container to cover the sago. Let it soak for about 4-5 hours. The water will have been absorbed by then. Sprinkle some more water and move the sago around a bit using a spoon. Keep it in the fridge till the next day and take it out 30 minutes before cooking.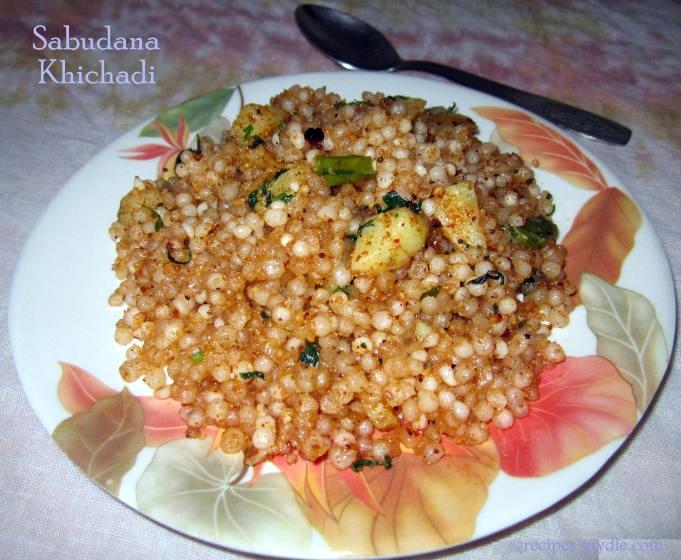 Ingredients
Sago/ Sabudana- 1.5 cups, washed and soaked overnight
Potato- 1, diced to small cubes
Green chilies- 3 nos., chopped
Peanuts – 3/4 cup, roasted
Curry leaves- 10 to 12 leaves
Coriander leaves – A generous handful, finely chopped
Red chili powder – 1.5 tsp
Salt – To taste
Lime juice- 1 tbsp
Sugar- 1.5 tsp
Ghee (clarified butter) – 1 tbsp
Oil – 2 tbsp
Cumin seeds – 1 tsp
How to Make Sabudana Khichdi
In a mixie jar, coarsely grind the roasted peanuts along with red chili powder.
 In a heavy bottom skillet, heat oil. Add cumin seeds and let them splutter.
Add the potatoes and a very little salt and mix. Cover the skillet with a lid and let get cooked through and turn golden.
Add in the curry leaves, green chilies and fry for a minute till aromatic.
Add sago, coarsely ground peanuts, salt and mix nicely so that the spices coat the sago evenly.
Cover with a lid and let it cook for 3-4 minutes till sago is done. Sago should not be sticky.
Then add chopped coriander leaves, lime juice and sugar, mix well. The sugar should melt and get dissolved. Add ghee for a very nice flavor and mix again.
Serve hot! Sweetened yogurt pairs up nicely with hot and spicy sabudana khichdi. Enjoy!