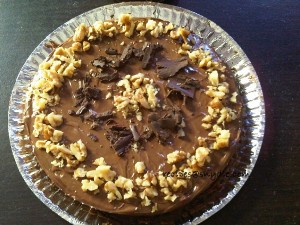 I love Nutella! This is one of my favorite spread for breads, biscuits and frosting for chocolate cake. Nutella is a famous brand and well loved by many people across the world. It tastes just like my favorite chocolate Ferrero. This Nutella cake recipe is one of the easiest and quick chocolate cakes to make. It is also the most delicious and addicting chocolate cake I ever tasted.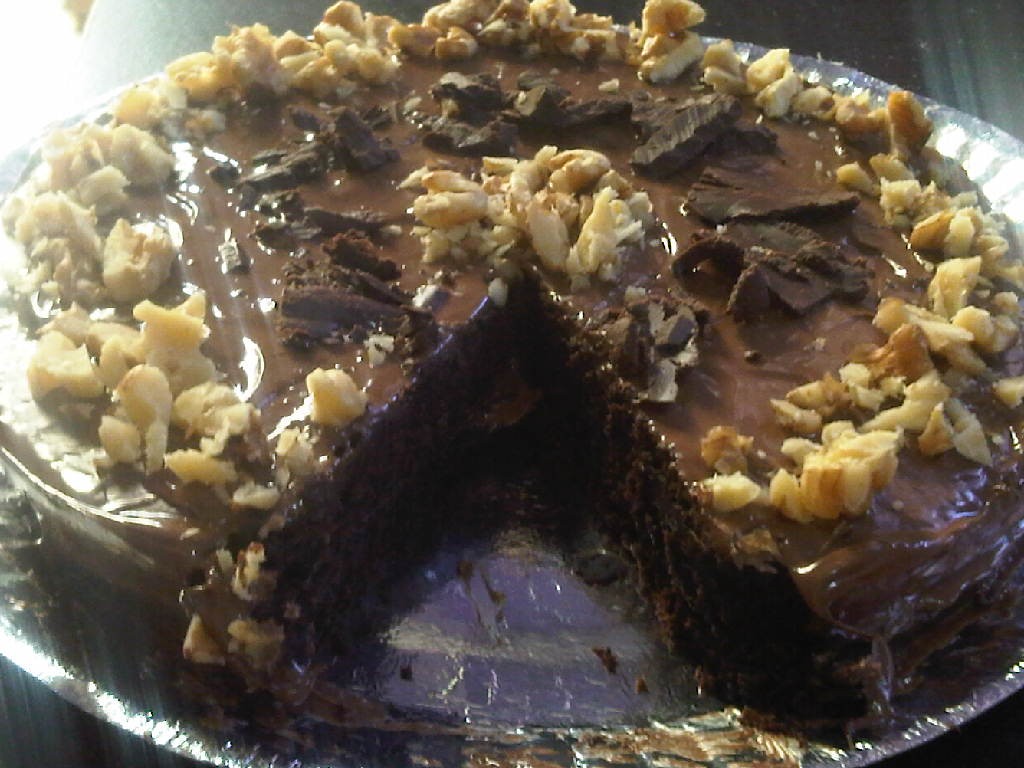 I don't want to waste your time introducing Nutella or telling you why I am addicted to chocolate goodness. I will just share my Nutella chocolate cake recipe, just let me know what you think as I love hearing from my readers.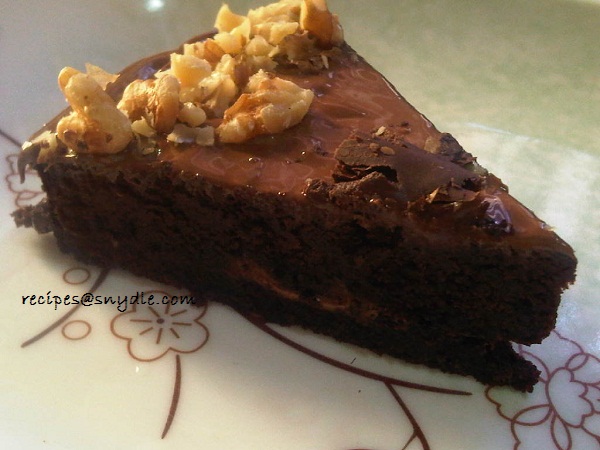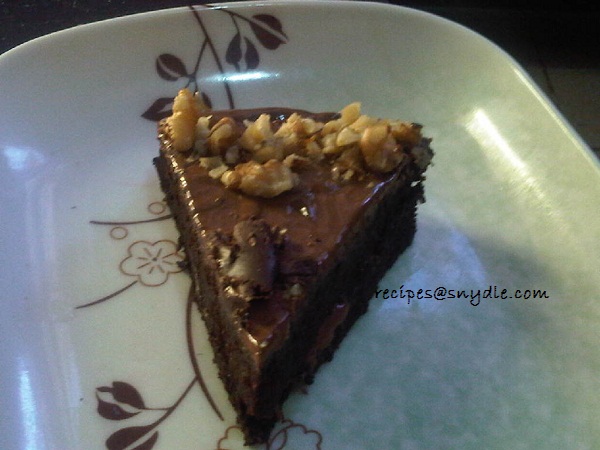 Nutella Cake
Ingredients:
1 jar Nutella
½ cup walnuts, chopped
1 cup all purpose flour
1 cup sugar
¼ + 1/8 cup cocoa powder
1 teaspoon baking soda
½ cup buttermilk
½ cup vegetable oil
1 egg
½ cup boiling water
¾ Vanilla
Direction: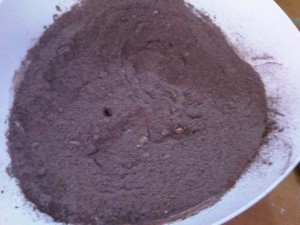 In a large bowl, combine all wet ingredients and mix. In another bowl, combine all dry ingredients such as all purpose flour, cocoa, baking soda and sugar.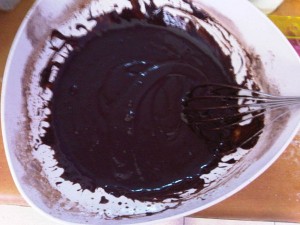 Combine wet mixture with the dry mixture then mix thoroughly. Make sure there are no lumps. Prepare the baking pan by greasing an 8 inch pan with butter.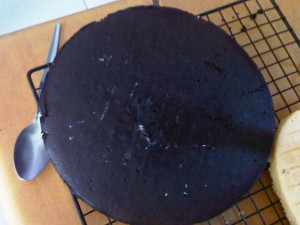 Pour the chocolate batter and steam bath in an improvised oven for 40 minutes or till cake is done. To check the cake insert a toothpick and if it comes out clean the cake is done. Remove from the baking pan and leave to cool on the rack.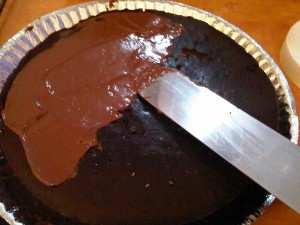 Cut the cake in half and spread some nutella then put the other half back. Cover the chocolate cake with Nutella spread then topped with walnuts and chocolate.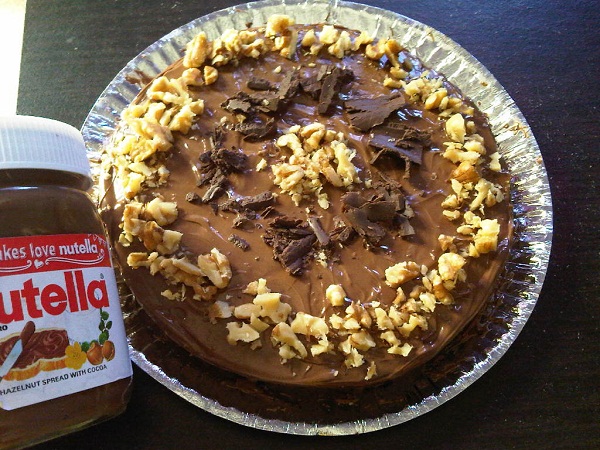 P.S: I don't have hazelnuts or almonds so I just used walnuts. So, decorate your cake with whatever you like or have in the pantry.
This cake is also great birthday cake. By the way, you can use whatever chocolate cake recipe you like for your cake. I just wanted to try something different so I used the recipe that I have found online. Thanks to Miss Minx Manor for the chocolate cake recipe, she is the admin of Pagkain from Around the World. Her tips actually inspired me to explore and try other recipes. Actually, this cake recipe is for another cake one with ice cream for second layer. I just borrowed her chocolate cake recipe and turned it into Nutella chocolate cake.
Fortunately, it blended well with the Nutella spread and the cake turned out delicious.