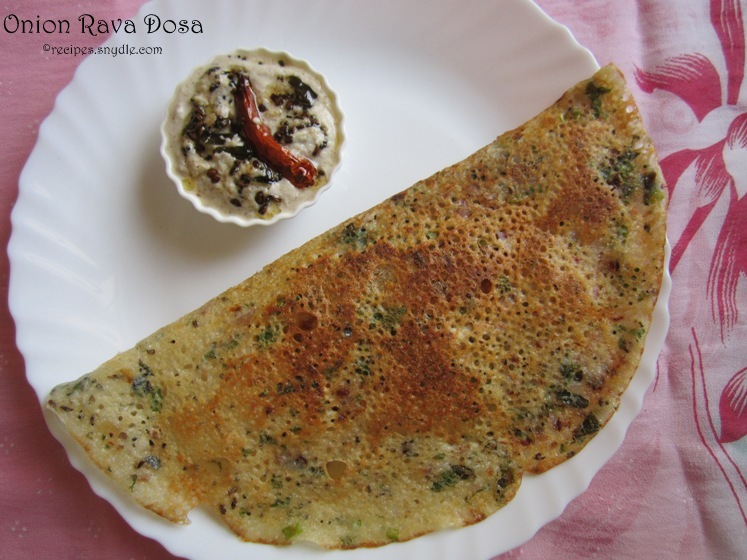 Instant Onion Rava Dosa Recipe / Restaurant Style Onion Rava Dosa Recipe with Step by Step Pictures.
Hello buddies. Today I am sharing the recipe of onion rava dosa. This dosa recipe is like the one you get in restaurants. Crispy and flavorful, this dosa makes a healthy breakfast idea. It's incredibly quick and easy to make and needs only simplest of the ingredients.
For those who aren't familiar with the South Indian cuisine, onion rava dosa is a crepe made with fine semolina and had some onion in it. There are other ingredients too. Take a look at the recipe to know more.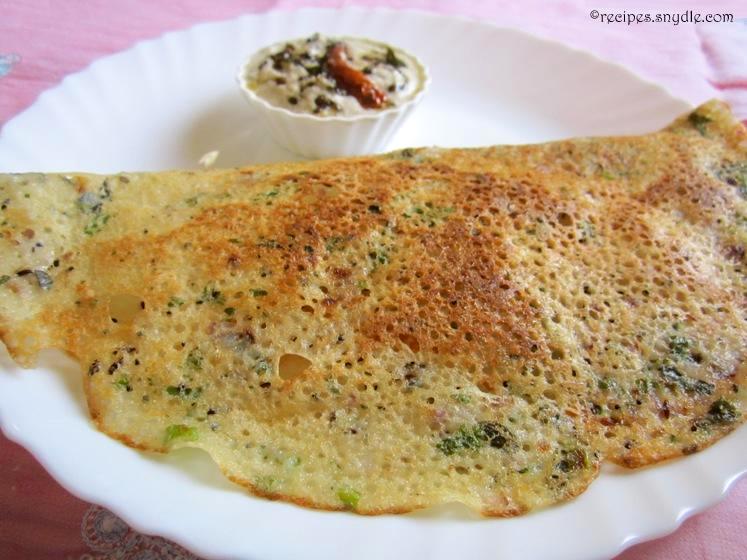 If you want to check out my previously shared dosa recipes, here are the links.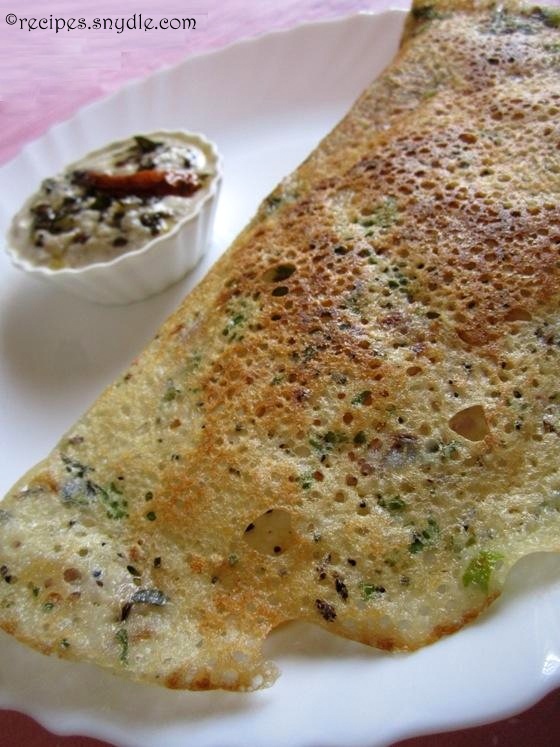 So coming back to the recipe of onion rava dosa, this one is an instant recipe. You do not need to keep the batter for fermentation. You can whip it up anytime you want and enjoy crispy dosas whenever you like. Let's get started with the recipe now. This recipe yields 5 dosas. For the purpose of measurement, 1 cup = 250 ml.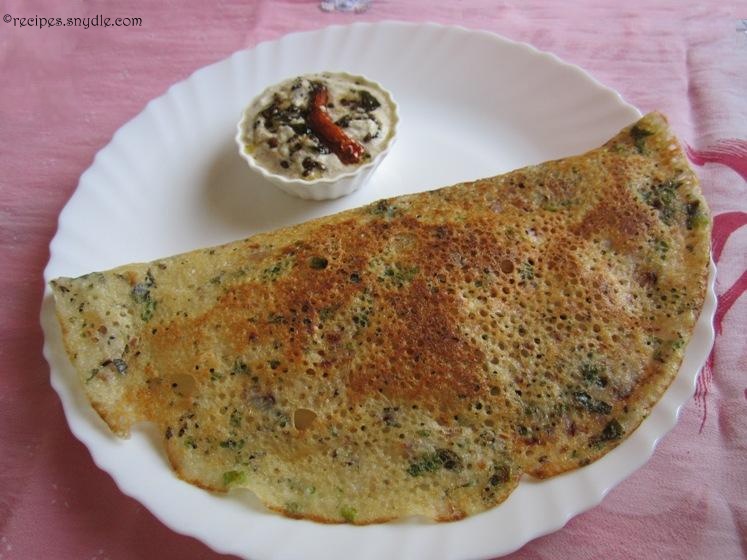 Ingredients
Fine semolina / bareek rava – 1/2 cup
Rice flour – 1/3 cup
Maida/All-purpose flour – 1 and 1/2 tbsp
Water – 2 cups or as needed, mixed with 3 tbsp of yogurt
Coriander leaves – a handful, finely chopped
Curry leaves – 10 leaves, finely chopped
Green chilies – 2, finely chopped
Onion – 2 small, finely chopped
Salt – to taste
Black pepper powder – 1/2 tsp or to taste, freshly ground
Oil – 2 tsp + some more to season the tawa
Butter/Ghee – as needed, to roast the dosa
Cumin seeds – 1/2 tsp
Mustard seeds – 1/2 tsp
How to Make Onion Rava Dosa
Take a bowl and add to it the rava, maida, rice flour, salt, onion, green chilies, and coriander.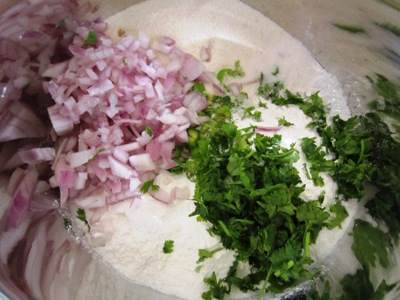 Heat and pan and add 2 tsp of oil to it. Add in the mustard seeds and allow them to crackle. Add the cumin seeds and allow them to crackle as well.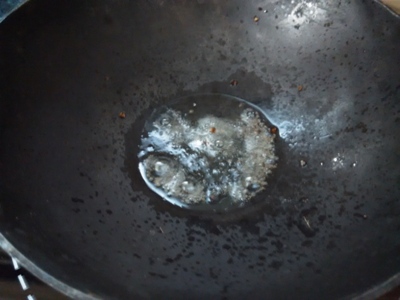 Add in the curry leaves and saute for a few seconds till they somewhat crunchy and fragrant.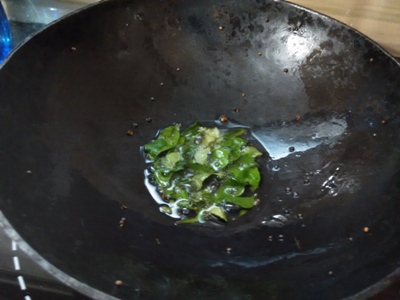 Turn off the heat and pour the tempering into the bowl containing the flour mixture.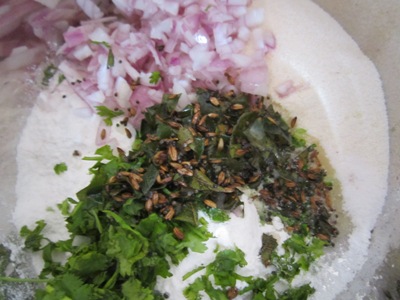 Add in the water (with yogurt whisked in it) little by little and whisk the mixture to form a smooth, lump-free batter. Let it stand for 15-20 minutes. The semolina absorbs the water and the batter will thicken up slightly. So after that, add a little more water and adjust the consistency. The batter should be watery. Add black pepper powder and mix well.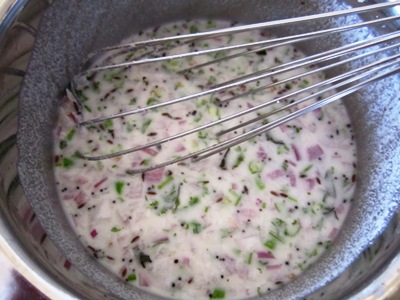 Heat the non-stick tawa or any tawa that you use for making dosa. Spread some oil all over it with a tissue paper.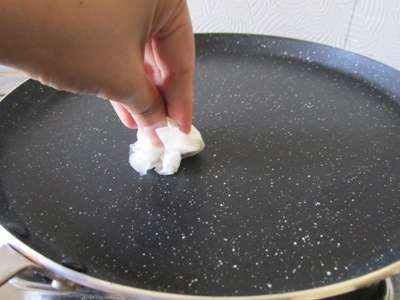 Take a ladleful of batter and pour it over the hot tawa. Hold it a bit higher from the tawa so that the batter splashes against the tawa and it forms a net-like structure.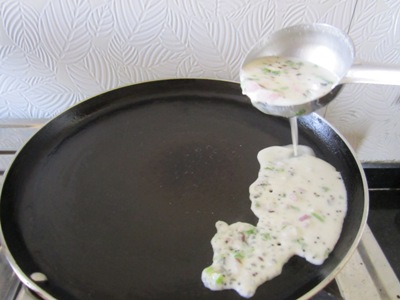 Allow the dosa to get golden on the underside. Apply some butter or ghee on top and let it roast for about 3 minutes or till golden.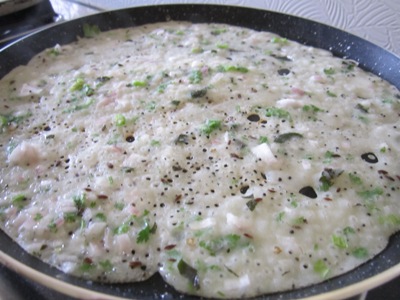 Flip the dosa and let it cook on the other side for a minute or two or till done.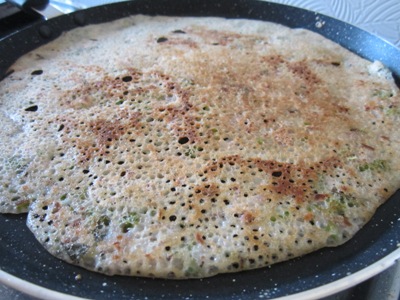 Rava dosa is ready. Remove it onto a plate. Make the remaining dosas in the same way.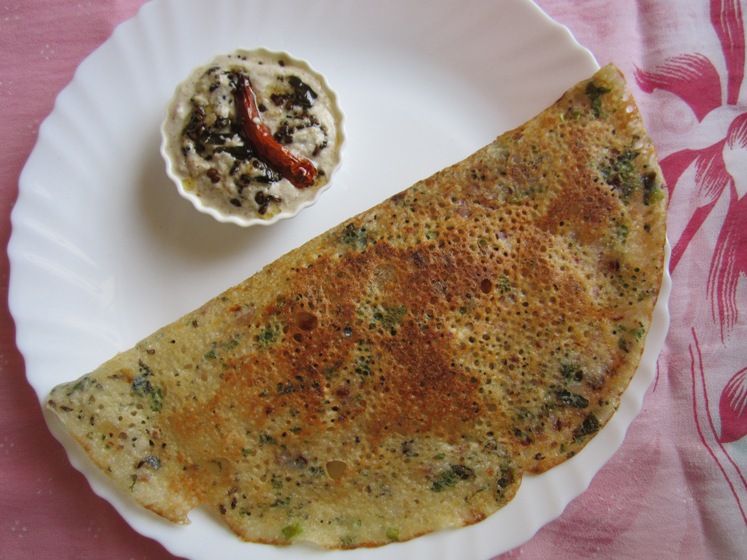 Serve hot with coconut chutney. Enjoy!