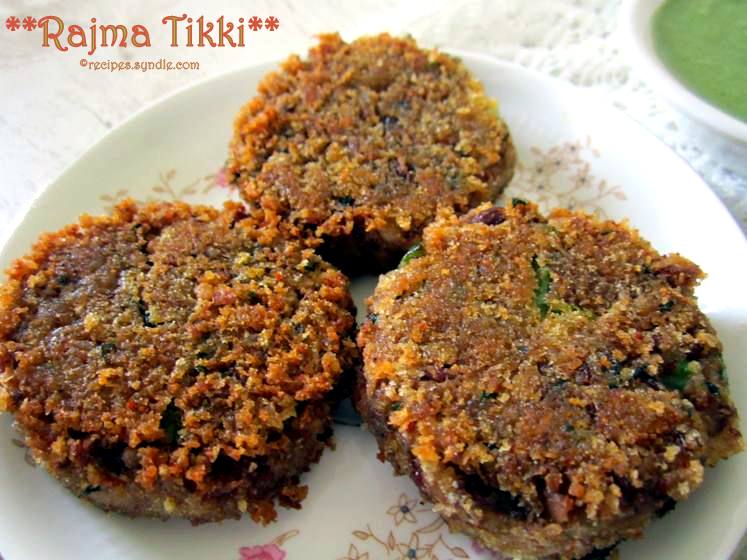 Looking for easy snack recipes, are we? Today you are in for a treat! It's been raining and evening time is all about having delicious snacks like pakoras, samosas, tikkis, and patties.
So today I made Rajma Tikkis or Kidney Bean Patties. I served them with spicy mint chutney, you can find its recipe here. If you are interested in more snack recipes for kids, do take a look at these recipes.
There are some dip recipes too, that would go well with the snack recipes mentioned above.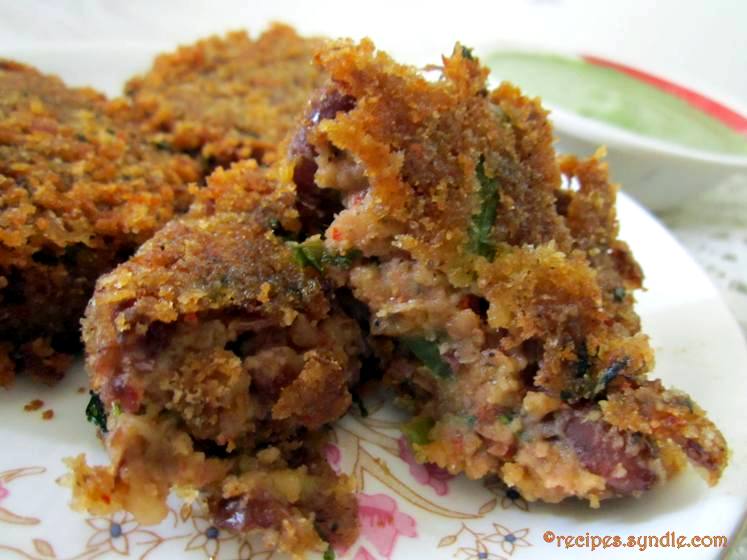 Coming back to the Rajma Tikkis now. I used ghee to shallow-fry them. If you want to make it a healthy snack recipe, you can definitely use oil. Ghee lends it a melt-in-mouth texture and the wonderful flavor.
This tikki recipe has been taught to me by my Mom, after she watched it on a cookery show recently. I do not know exactly how much Rajma she had boiled, but they were 2 cups after they were cooked. Rajma increases in volume after overnight soaking and then boiling. Boil it for 6-8 whistles with some salt till it becomes soft.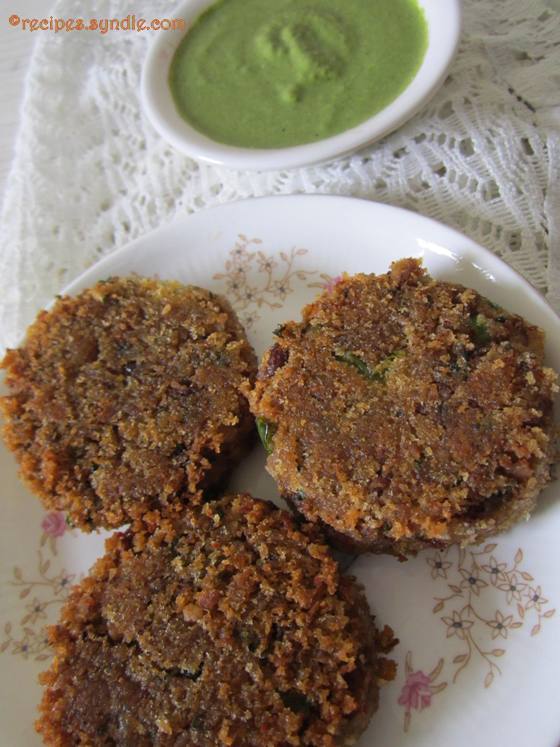 Let's get started with the recipe of Rajma Cutlet with step by step pictures. This patty recipe yiels 16 tikkis. For the purpose of measurement, 1 cup = 250 ml.
Ingredients
For Making the Tikki Mixture
Boiled Rajma / Kidney Beans – 2 cups
Bread crumbs – 6 tbsp
Capsicum – 2 medium, chopped into small bits
Cumin powder – 1 and 1/2 tsp
Garam masala – 1 and 1/2 tsp
Black pepper powder – 1 and 1/2 tsp or to taste
Red chili flakes – 1 and 1/2 tsp or to taste
Salt – to taste
Ginger – 1-inch piece, finely chopped
Garlic – 15 cloves, finely chopped
Coriander leaves – a handful, finely chopped
Mint – about 25 leaves, torn with hand
Water – 2 tbsp
For the Outer Coating of the Tikkis
Maida – 6 tbsp
Water – 1/2 cup
Bread crumbs – 3/4 cups
For Shallow-Frying the Tikkis
Ghee or Oil – 4 tbsp or as needed
How to Make Rajma Tikkis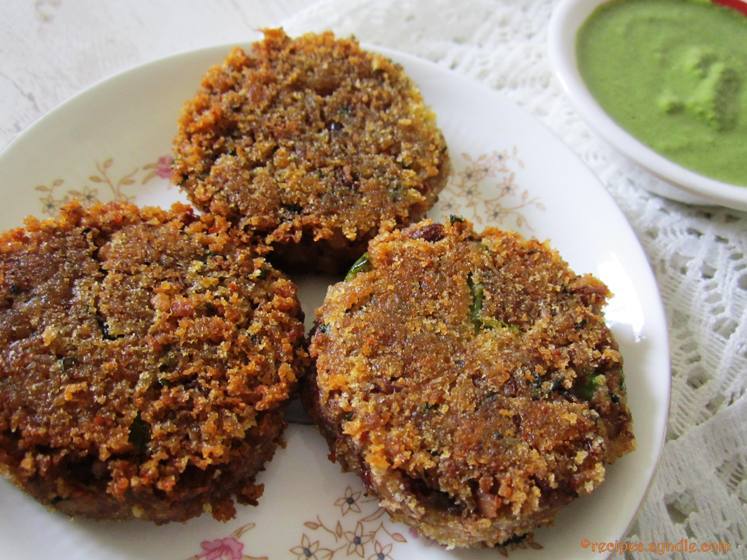 Take 2 cups of boiled rajma.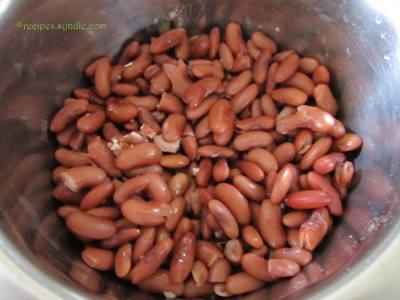 Grind it in a mixie till it looks like this, slightly grainy yet soft and mushy.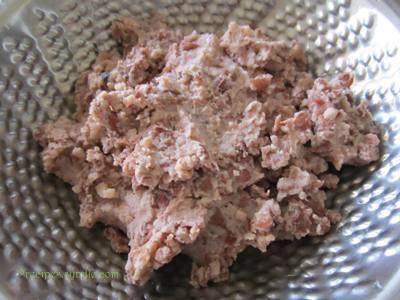 Take the ground rajma in a bowl and add to it all the ingredients listed under 'for making the tikki', except for the capsicum.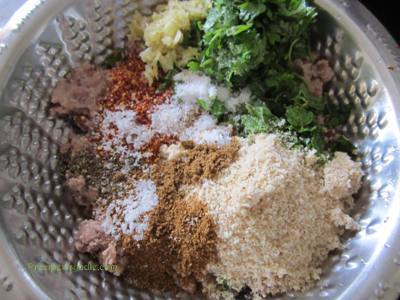 Cover the bowl with a cling wrap. Allow the mixture to rest for half an hour in the fridge so that the flavors of spices would mingle.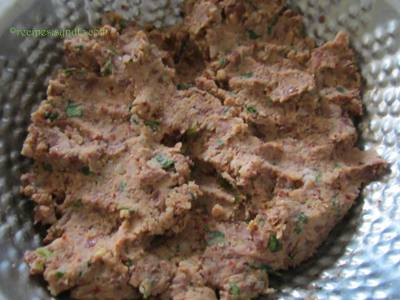 In the meanwhile, prepare the maida/all-purpose flour paste that will be used to coat the tikkis. Mx together the water and maida to make smooth paste. It should not be too thin or too thick.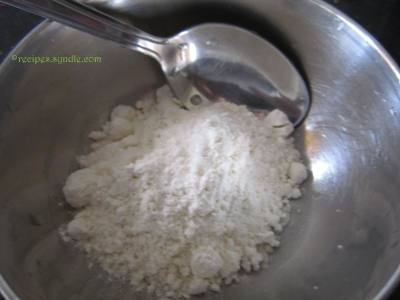 Set it aside for a while.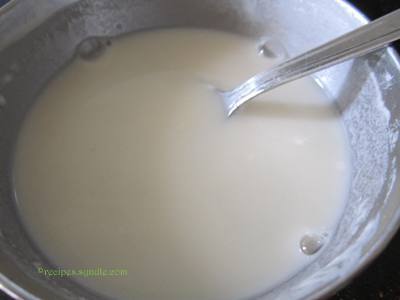 Now take the tikki mixture and add capsicum bits to it. Mix well.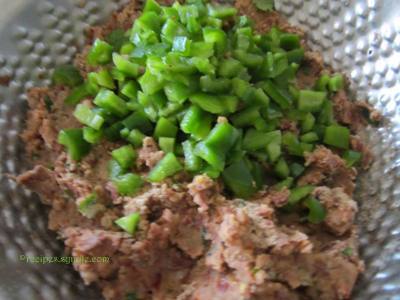 Divide the tikki mixture into 16 parts. Make tikkis as shown in the picture.  I shallow-fried the tikkis in 2 batches. Hence, you can see only 8 of them here.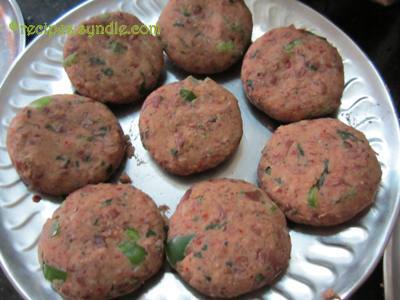 Heat 2 tbsp ghee/oil on a tawa/griddle. Take a tikki and dip it into the maida mixture. Allow the excess liquid to drip off.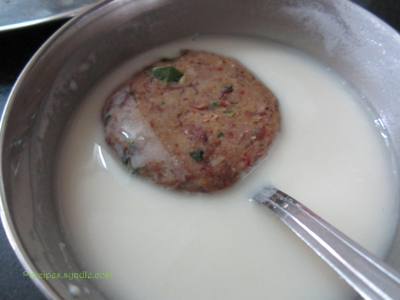 Now roll the tikki in the bread crumbs. Press the crumbs against the tikki to make them stick.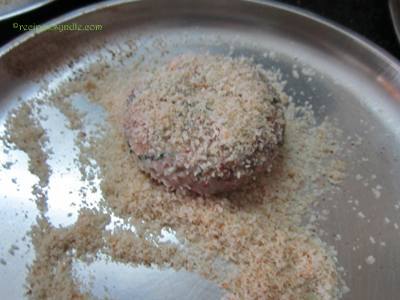 Place the tikkis on the hot tawa/griddle. Allow them to cook as you regulate the heat between medium and low, for about 3 minutes till they get a nice golden crust. Keep the heat low enough to prevent the tikkis from burning, yet high enough to keep the oil/ghee hot. If the oil/ghee is not hot enough, they tikkis will soak up all the fat.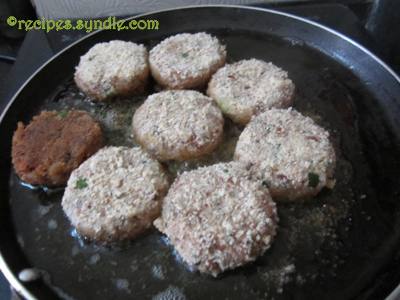 Flip the tikkis when they are done from the underside. Allow them to cook from the other side the same way. The out coating should be crusty while the inside should be moist.