Chicken macaroni soup also known as sopas is similar to chicken soup. Macaroni soup is a tasty and nutritious soup because of the milk and vegetables. This soup is great for breakfast, lunch and dinner. I love macaroni soup especially during rainy season because it helps keep me warm. The delicious taste of the soup and chicken also comfort me. If you are looking for an easy to quick soup, try my chicken macaroni soup.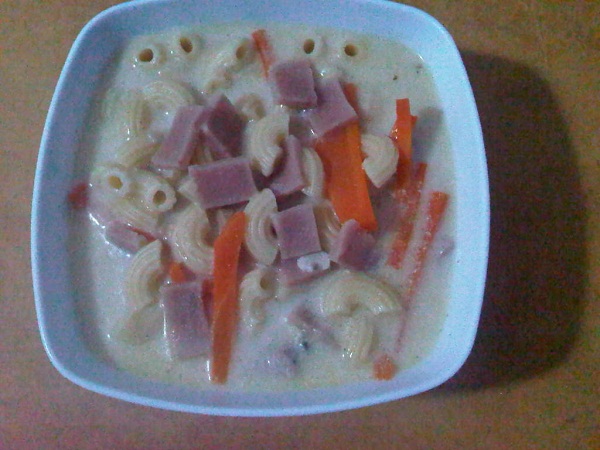 Chicken macaroni soup is my favorite soup. I enjoy having it on ordinary day, usually for dinner. My kids also enjoy this soup and it's all they eat when sick. My chicken macaroni soup is simple yet rich in taste. When you want hot soup during cold days, this chicken soup will comfort you just like it keeps me warm. There is no doubt in my mind that you will love it too!
Try my chicken macaroni soup, here are the ingredients. Enjoy cooking!
Chicken Macaroni Soup
Ingredients:
Chicken
Onion
Garlic
Cabbage
Carrots
Ham
5 cups water (cooking noodles)
1 can evaporated milk
Cooking oil
4 cups chicken broth or stock
Salt
Pepper
Directions: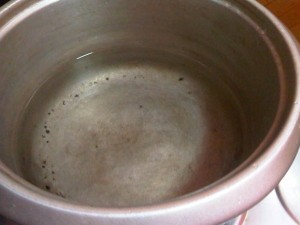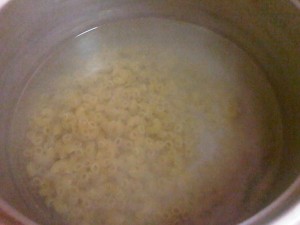 In a medium sized pot, boil water then put the macaroni noodles. Cook according to the package direction.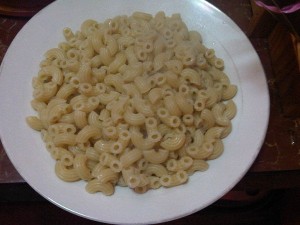 Remove from heat, drain and transfer to a bowl. Set aside.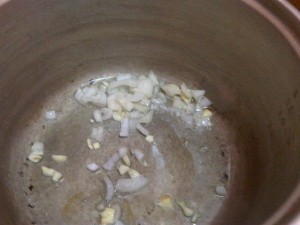 In another pot, heat oil over medium high heat. Saute garlic and onion until translucent.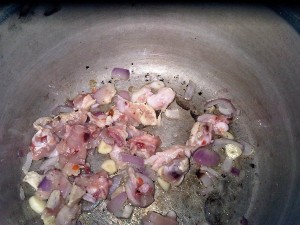 Add the chicken and cook for 3 minutes.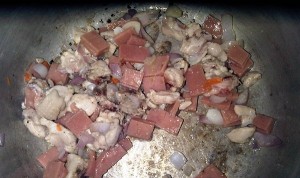 Followed by the ham cut into small pieces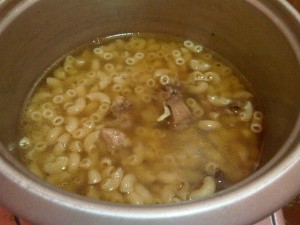 Next, pour the chicken stock or broth then the macaroni noodles.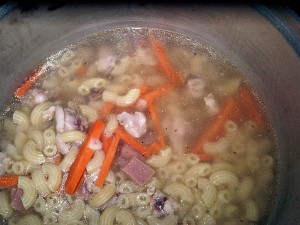 Add the carrots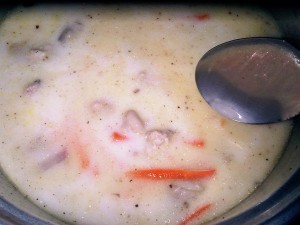 Add the evaporated milk and bring to a boil then reduce heat, simmer for 3 minutes.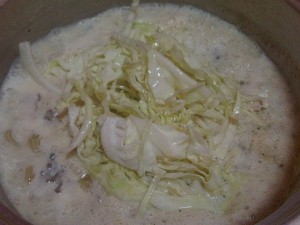 And the cabbage and stir. Season with salt and pepper to taste. Cook for about 2 minutes.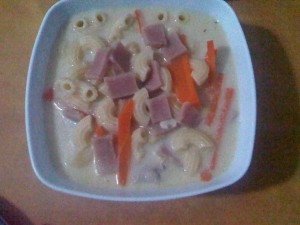 Remove from heat and transfer to a serving bowl. Serve hot and enjoy!
See how easy it is to make chicken macaroni soup. If you are in a hurry but want something delicious to eat or serve your family, you will never go wrong with this soup.
Please bookmark this page to save the recipe to your computer. Have a nice day and thank you for dropping by and checking out my chicken macaroni soup recipe.