Today's recipe is a very healthy, tasty and easy to make ladoo.  This recipe makes use of very few ingredients namely – peanuts, sesame seeds and jaggery.  In this recipe, I have finely powdered peanuts and sesame seeds, but if you want it to be crunchy, then grind all the ingredients coarsely.  This will give you a nutty taste of sesame and peanuts.  There is no need of any oil in this recipe as natural oil will be generated from roasted peanuts and roasted sesame.
Sesame seeds are supposed to be a very good source of copper and manganese.  They are also a good source of calcium, magnesium, iron, dietary fiber.  Peanuts are also a good source of vitamins, minerals, nutrients and anti-oxidants and are good energy sources.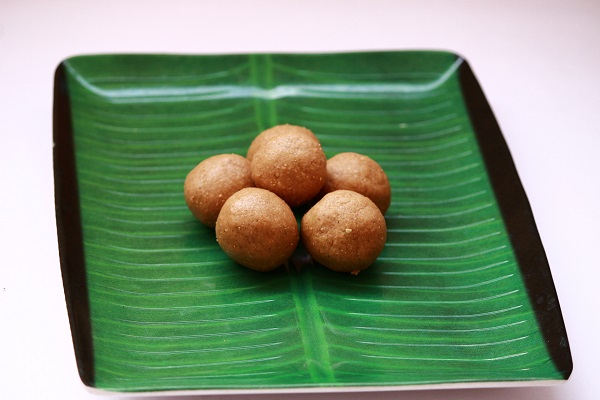 Ingredients required
Peanuts   – 1 cup
Sesame seeds  (white)  – ½ cup
Jaggery powder   – ½ cup (grated)
Cardamom powder  – ¼ teaspoon
Roasted nuts  – 10 – 15
Method
1.  Roast sesame seeds on low flame.  Stir continuously.  Turn off the heat when seeds start changing color and releases a nice aroma.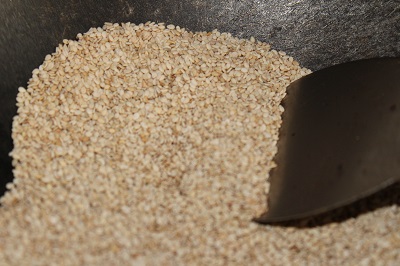 2. Roast peanuts till it gets roasted well and becomes crunchy. Allow it to cool.  Remove the skin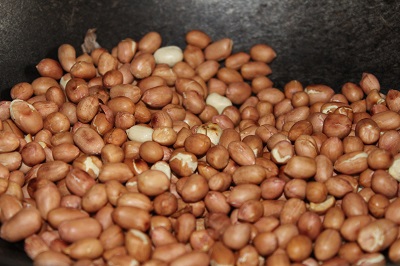 3.  Transfer both roasted peanuts and sesame seeds to a mixer jar. Grind it to a coarse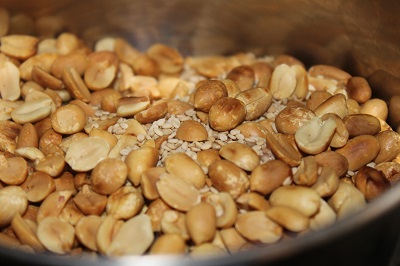 4.  Next add grated jaggery, cardamom powder to it and blend it once more.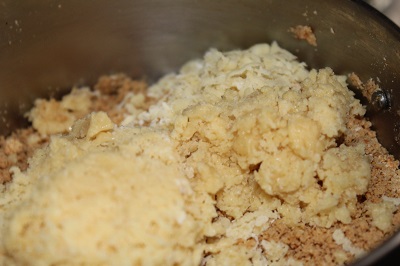 5.  Then transfer all the contents to a wide plate.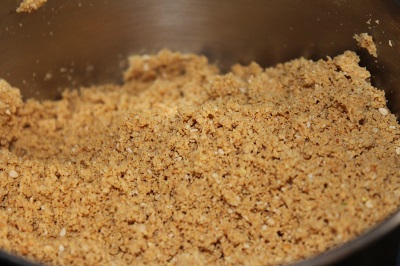 6.  Take small portions of the mixture and make balls / ladoos.
7.  Store in an airtight container.