Cabbage thoran is a very healthy, simple and tasty side dish for rice.  This is a Kerala special recipe.  Thoran is a dish which hails from Kerala and is dry vegearian dish where the vegetables are cooked and mixed with coconut, cumin, green chilli and shallot mixture. Thoran can be made with any kind of vegetables and you will find thoran as an indispensable part of Kerala sadya / Onam sadya.  Other vegetables which can be used to make thoran are plantain, drumstick leaves, potato, beans, carrot and so on.  Though the basic method of preparing thoran is the same, you will find small differences based on the vegetables you use.  Like here I am using cabbage and you can also use a small piece of ginger while grinding the mixture as it gives a nice flavor to the dish and will reduce the smell of cabbage.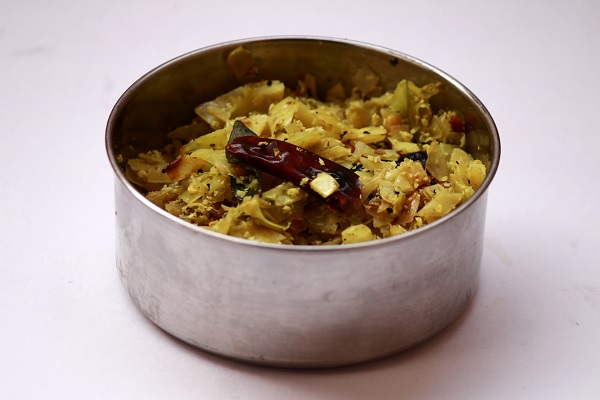 Ingredients required
Cabbage   – 2 cups
Coconut (grated)  – ¼ cup
Onion   (shallots)  – 4 – 5
Green chillies  – 2
Coconut oil  – 3 tsp
Salt
For tempering
Mustard   – 1 tsp
Urud dal  – 2 tsp
Curry leaves  – few
Method
Clean and chop cabbage finely.  (You can also cut them in thin long strips)
Grind together coconut, green chillies, onion. Don't add water.  Just give one pulse.  It should be a coarse paste.
Heat coconut oil in a pan.
Add mustard seeds, allow it to splutter.
Next add urud dal, curry leaves and sauté for few seconds.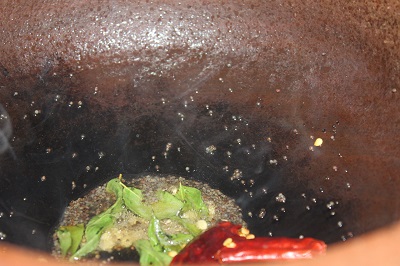 6.  Next add cabbage , turmeric powder and salt.
7.  Sprinkle little water, mix it well. Cover the pan with a lid and allow it to cook.  Stir in between so that the cabbage does not get burnt.
8.  Cook on slow fire.
9.  Once the cabbage is cooked, add the ground masala and mix nicely.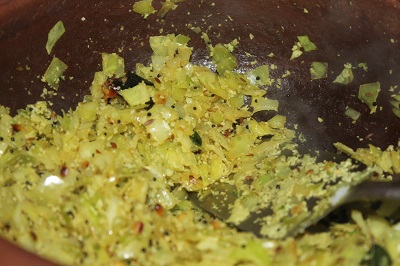 10.  Remove from stove. Serve it with hot rice.