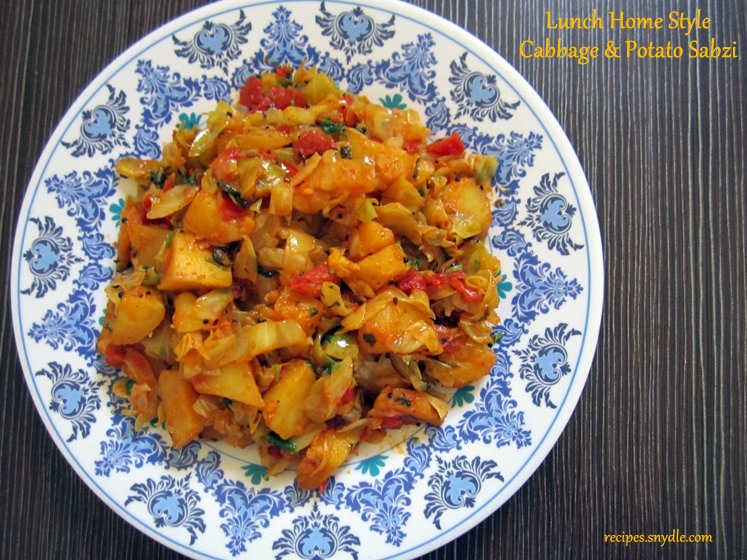 Hey foodies! Hope you had a great day! Today I am sharing a very simple, satiating and comforting dish. I am sharing the recipe of Lunch Home Style Cabbage and Potato Sabzi, which is a dry sabzi made from patta gobi and aloo. This is what my idea of comfort food looks like. I serve this cabbage sabzi with hot dal and rice.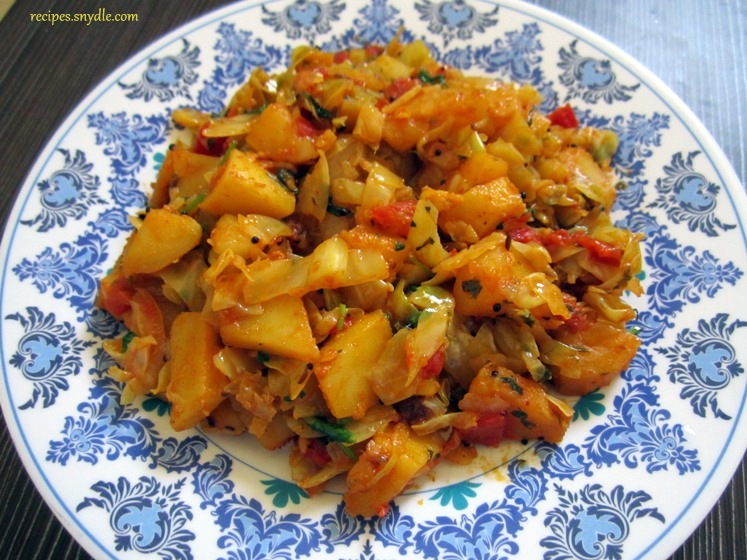 Incredibly easy to make, this cabbage curry gets ready very quickly. If you are looking for easy lunch ideas, this one should go on your list! You could also serve it as a side dish with rotis. The taste of thos cabbage sabzi is quite similar to what you get in lunch homes. Previously, I had shared a couple of cabbage curry recipes. You can check them out as well.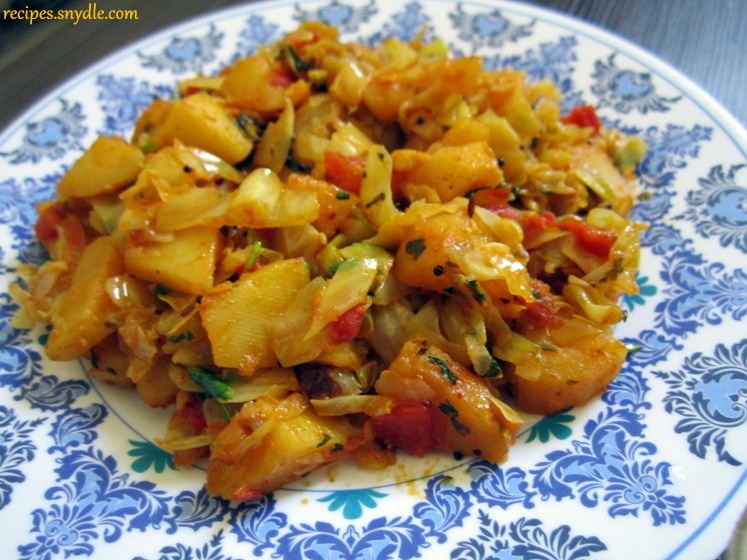 Let's start with the recipe for cabbage potato. For the purpose of measurement, 1 cup = 2520 ml. This recipe yields 3-4 servings.
Ingredients
Cabbage – 2 and 1/2 cups, chopped
Potato – 1 medium, cut into small pieces
Tomato – 1 large, finely chopped
Ginger – 1/2 inch piece, finely crushed
Garlic – 6 cloves, finely crushed
Green chilies – 2, finely crushed
Coriander leaves – a handful, finely chopped
Salt – to taste
Oil – 2 tbsp
Mustard seeds – 1/2 tsp
Cumin seeds – 1/2 tsp
Red chili powder – 3/4 tsp or to taste
Turmeric powder – 1/2 tsp
Meat Masala – 1/2 tsp (I used Everest brand)
Amchur/Dry mango powder – 1 tsp or to taste (I added lemon since I ran out of amchur)
How to Make Lunch Home Style Cabbage Potato Sabzi
Heat oil in a skillet. Add in the mustard seeds and allow them to splutter. Add in the cumin seeds and allow them to splutter as well.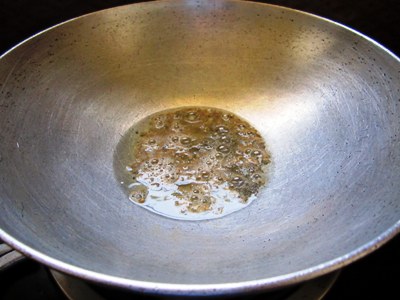 Add in the ginger, garlic and green chili paste. Saute on low flame for a minute till the raw smell disappears.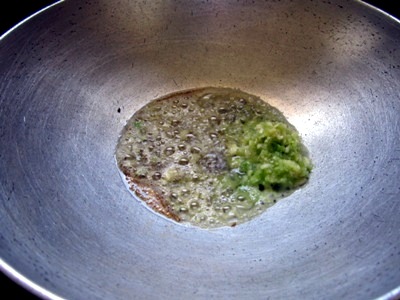 Add in the turmeric, red chili powder and mix well till the raw smell of the spices disappears. Keep the heat low.
Add in the potatoes and fry them till they are almost cooked.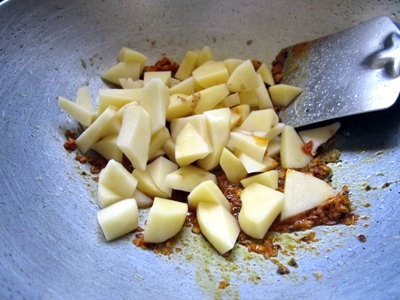 Add in the meat masala. Saute well for a few seconds.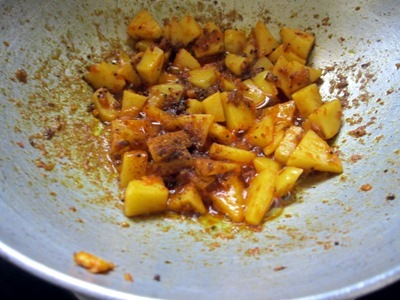 Add in the tomato and some salt. Cook till the tomato gets mushy and oil begins to separate.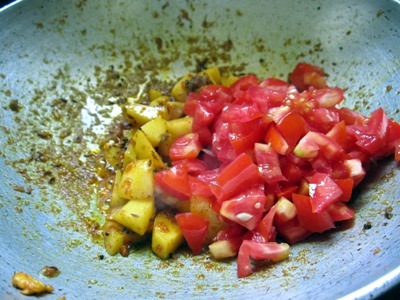 Add in the cabbage. Mix well and saute it for a couple of minutes. Stir often. Cover the skillet and cook the cabbage on low flame till the moisture dries up and it gets cooked. When done, the oil will begin to separate a bit.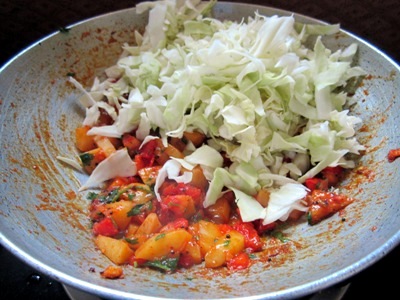 When done, add in the amchur powder. I added lemon since I ran out of amchur. Add in the coriander leaves and mix well.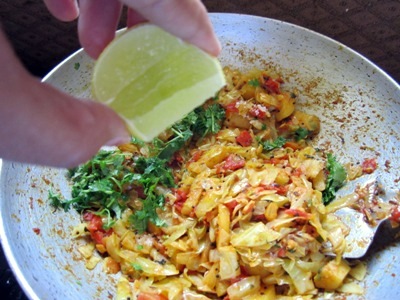 Lunch home style cabbage and potato sabzi is ready. Serve hot with rotis or dal rice. Enjoy!