How to make Steamed Chocolate Biscuits Cake Recipe/Steamed Chocolate Craker Cake Recipe with step by step pictures.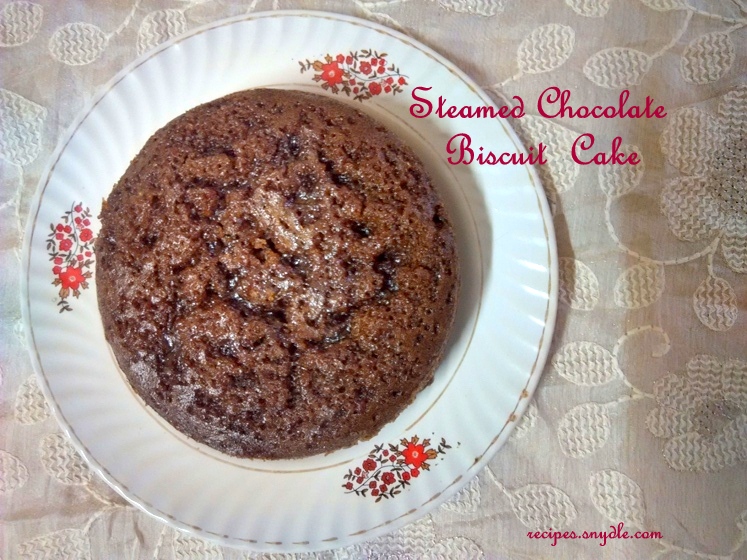 Hi buddies! Here is a homemade steamed chocolate biscuit cake recipe for you. This recipe is an easy and simple biscuit cake recipe. Fewer ingredients are required to make this cake recipe at home without oven. This cake recipe not requires oven, microwave or pressure cooker.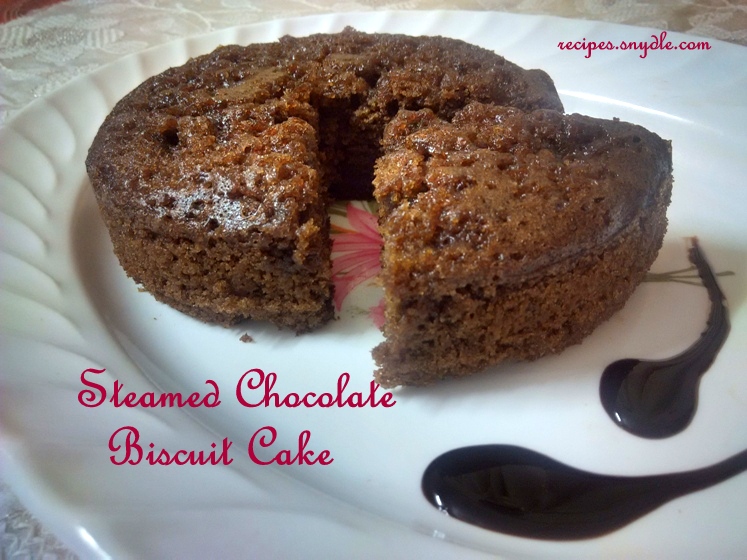 Steamed sponge cake recipe where the cake is cooked on steam. You can make this steamed cake in rice cooker as well. This is a best steamed cake recipe; try this once I am sure you will love it. As the recipe is made up with biscuits, it does not contain eggs. This recipe of steamed cake can be also called as eggless cake recipe.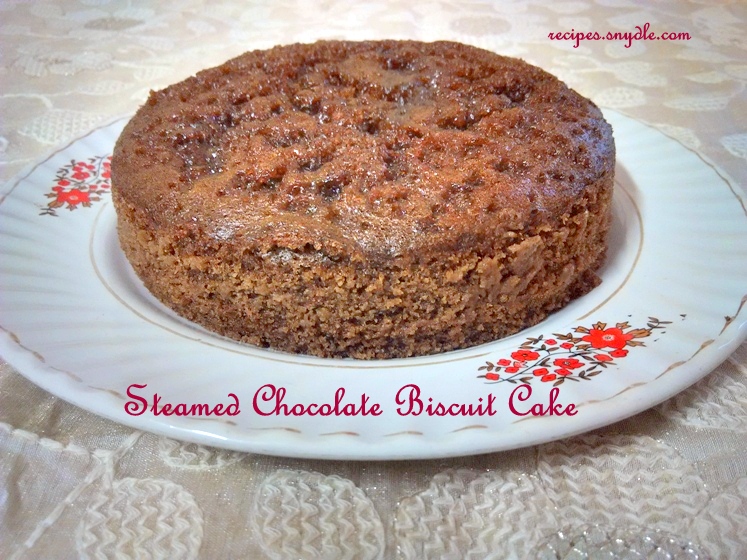 Baking soda and eno give cake a spongy texture. Here I have used parle g and oreo choco biscuit but you can use biscuits of your preference. Hide & Seek biscuits can also be used. Add chocolate chips it will enhance the cakes flavor. Serve hot with chocolate sauce or allow it to cool down at room temperature and serve with chocolate sauce.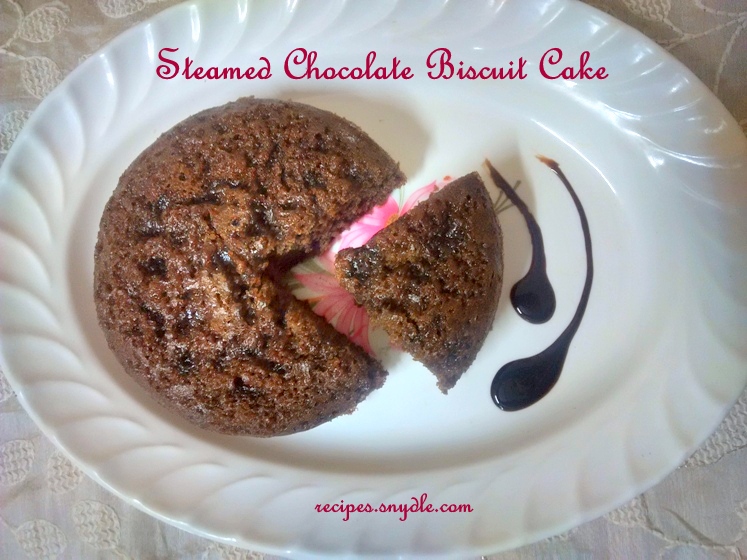 This cake contains lots of moisture as it is steamed. Usually in baked cake syrup is added to give a moist and spongy texture to the cake and later on whipped cream is applied. Steamed cake already contains moisture and do not requires to add syrup. This cake can be stored for 2-3 days.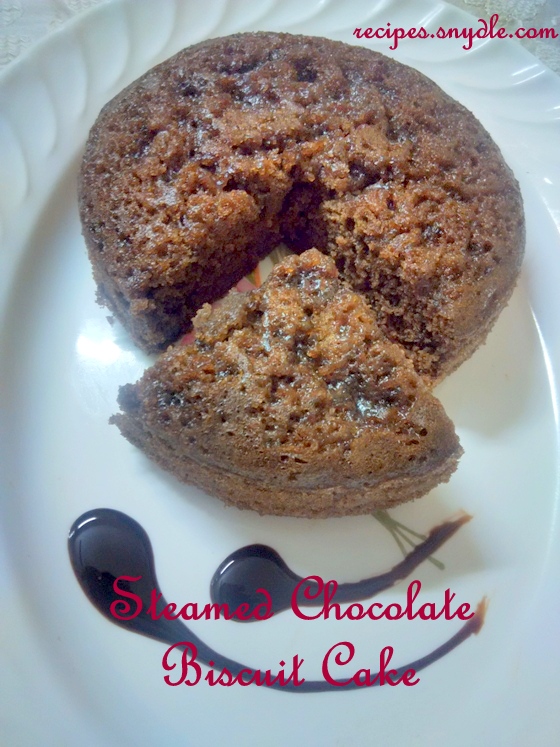 For the purpose of measurement 1 cup = 250 ml.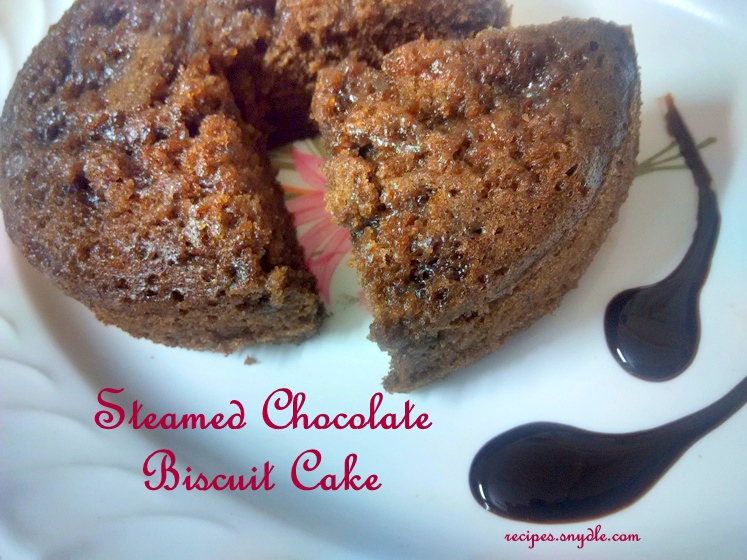 Ingredients
Parle G biscuits – 28 biscuits
Oreo choco biscuits – 6 biscuits
Sugar – 1 tbsp
Milk – 200 ml
Eno –  5 grams
Oil – 1 tsp, to grease
Water – 1 cup
How to make Steamed Chocolate Biscuits Cake/Steamed Chocolate Craker Cake.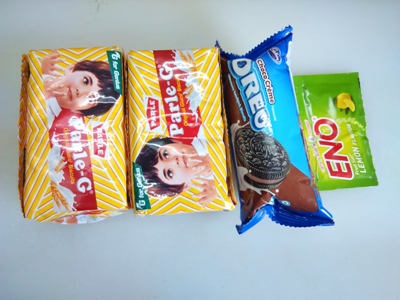 Take two packets of parle g biscuits of Rs.10/- each and one packet of orio choco cream biscuit of Rs.15/-. Remove the biscuits out of the wrapper and place them into a grinder. Grind the biscuits into the powder form.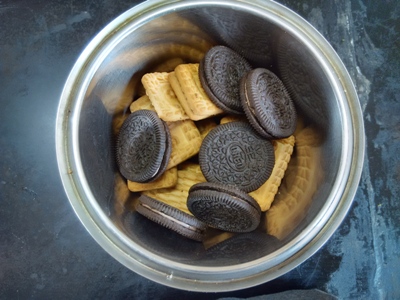 Now remove the grinned biscuits into a bowl.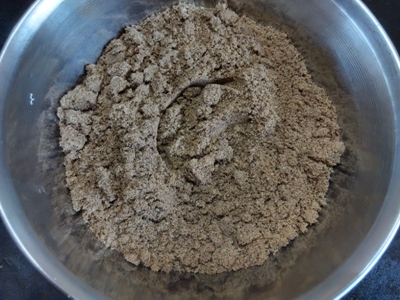 Add milk to the biscuit powder in four divisions and whisk them well.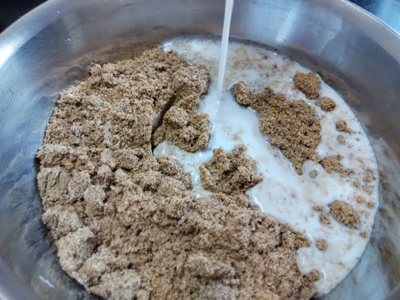 The biscuits and milk should form a smooth mixture. Mix them with whisker or with the spoon. But make sure take no lumps are form.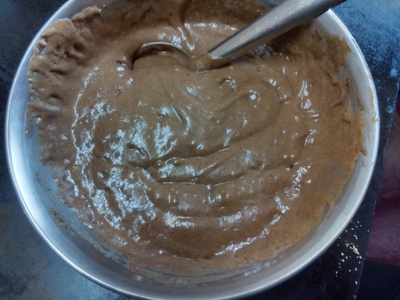 Now heat a cooking vessel on high flame and add a cup of water. Allow the water to boil and place a ring stand in the middle of the cooking vessel.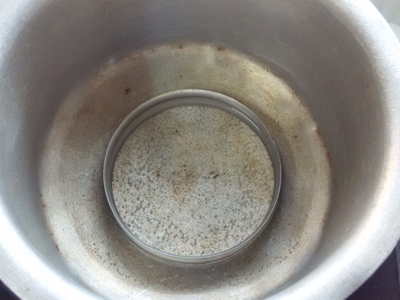 Add a pinch of baking soda and whisk them well.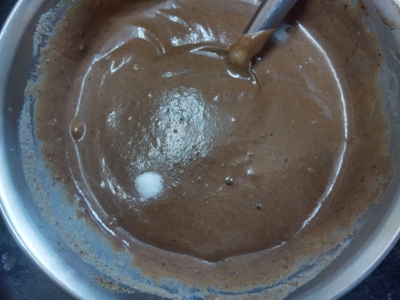 Now add eno to the biscuit mixture and whisk them well. Be careful while performing this step for the reason that the moment you add eno the biscuit will start to rise above. Whisk it fast.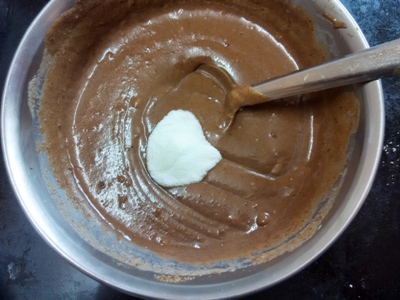 Grease the cake container with a tsp of oil at the bottom as well as on the sides. Immediately pour the mixture into the greased cake container. You may also sprinkle sugar on the top of the cake to get caramel texture.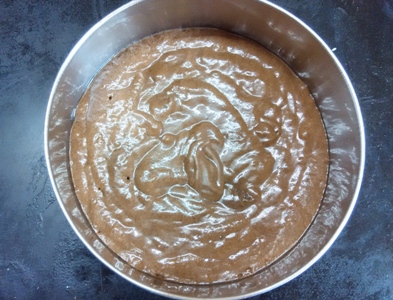 Now without wasting time place the cake container into the cooking vessel on the ring stand. Cover the cooking vessel with kitchen towel and then place the lid. Here I have used kitchen towel because due to steam the vapour will form on the lid and the drops of water may fall on the cakes upper surface which may hamper the cakes upper texture.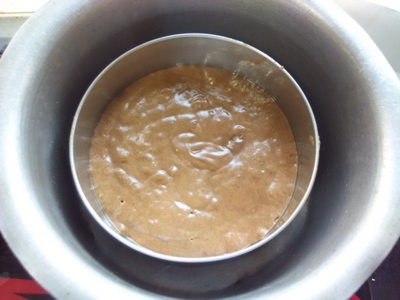 Allow the cake to steam for 5 minutes on high flame and then reduce the flame to low. Let the cake to steam for 20 minutes on low flame. After 25 minutes of steaming off the flame and remove the lid from the cooking vessel. The steamed choco biscuit cake is ready. Allow the cake to cool down to room temperature for 30 minutes.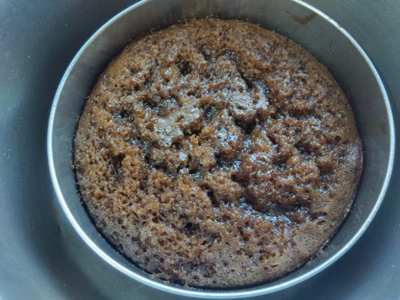 Steamed chocolate biscuit cake is ready to eat serve hot with the chocolate sauce or serve the steamed chocolate biscuit cake at room temperature with chocolate sauce.