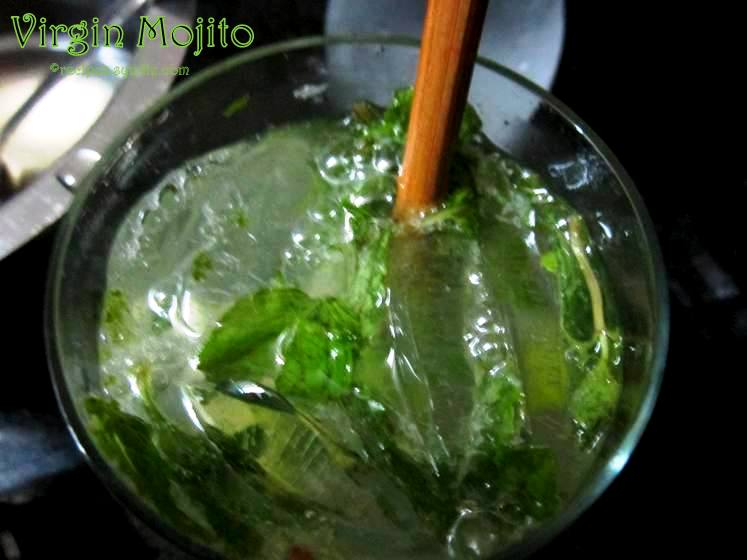 Hi, foodie fellas. You might have noticed a string of mocktail recipes that I had posted recently until it started raining. Well, guess what? It didn't rain today and the Sun was shining with all its might again. So I am adding another gem to the mocktail crown. This recipe is for Virgin Mojito that I made today. It's a mocktail, hence, non-alcoholic, and can be enjoyed by kids and elders alike.
It's minty, lemony, and oh so refreshing! Since it's a virgin drink and lacks alcohol, you will need to be generous with the lemon and lime juice. We need a lot of it freshly squeezed to bump up the flavors.
Let's get started with the recipe of Virgin Mojito. For the purpose of measurement, 1 cup = 250 ml. This recipe serves 2. I used glasses that have the capacity of 300 ml.
Ingredients
Lime juice – 4 tbsp
Lemon wedges – 6
Simple sugar syrup – 4 tbsp
Mint leaves – about 25 to 30
Club soda / Sparkling water – 1 and 1/2 cup
Crushed Ice – as needed
For Making the Simple Sugar Syrup
Sugar – 1/3 cup
Water – 1/3 cup
Lime juice – 1 tsp
How to Make Simple Syrup
First of all we need to make the sugar syrup. Take water in a saucepan and add sugar to it.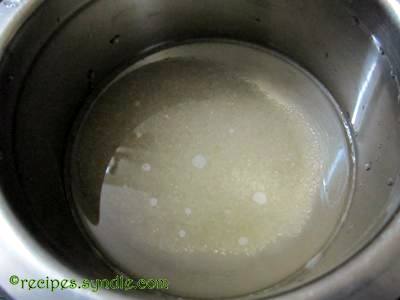 Bring it to a boil, stirring constantly.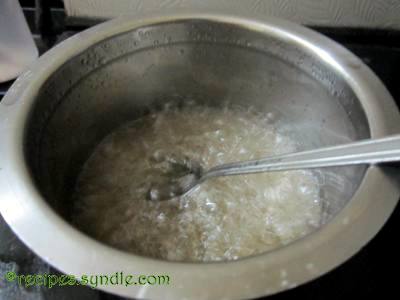 Allow it to boil on medium heat for next 3-4 minutes till it thickens a bit and gets somewhat reduced.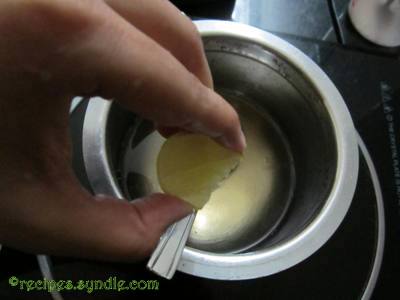 Switch off the flame and add lime juice to it. Mix well. Lime juice will prevent the sugar in syrup from crystallizing as it cools odd. Allow the syrup to cool to room temperature.
How to Make Virgin Mojito
In a glass, preferably a tall one, take about 10-15 mint leaves. Add 3 lemon wedges too.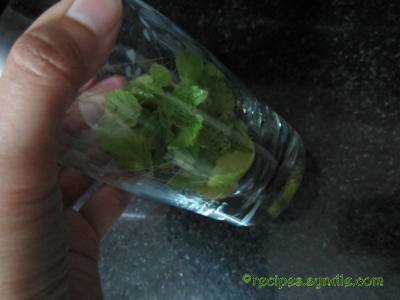 Take a muddler and muddle everything together, very gently, for about 10 seconds. Do not pound or overdo the muddling, else the mint will turn bitter. Next add in the 2 tbsp simple syrup and 2 tbsp of lime juice.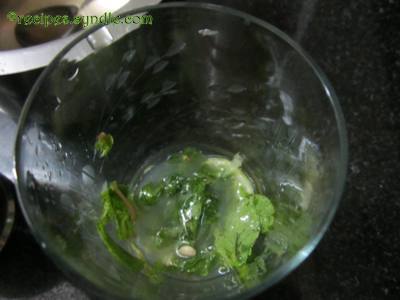 Add crushed ice to fill the glass 1/2.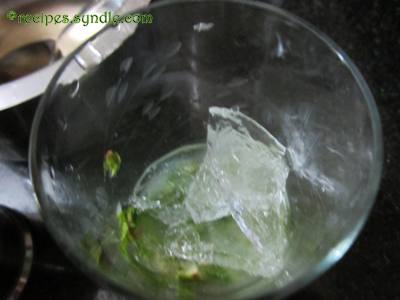 Top it with about 200 ml of soda till the glass fills. Using a bar spoon or a straw, mix everything together gently. Make the other one in the same way.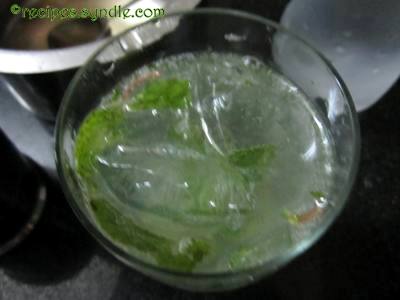 Add in a straw. Enjoy the super-chilled and refreshing Virgin Mojito.