Ginisang ampalaya is a simple but highly nutritious dish. Ampalaya or bitter gourd is known for lowering blood sugar. This iron rich vegetable is also great for people who are anemic like me and those who are trying to lose weight. It is believed that bitter gourd is also great for digestion and even treats constipation. So, if you are looking for nutritious and delicious dish, try ginisang ampalaya.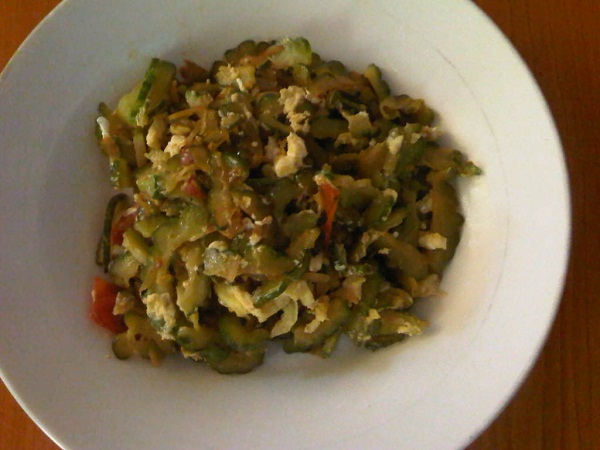 Ampalaya is known for its bitter taste, probably why I don't eat it a lot. I remember the first time I tried ginisang ampalaya I was just recuperating from an operation. I just gave birth to my first born and my husband was spoon feeding me. I'm an anemic so they need to 2 bags of blood to help me recover from childbirth. And since ampalaya is rich in iron, they forced me to eat ginisang ampalaya.
I don't cook ginisang ampalaya often, only when my husband is here. When he is out of the country, I don't buy ampalaya. If you want to try this dish but don't want the bitter taste of ampalaya, there is a way to reduce its bitterness and I will show how in my ginisang ampalaya recipe.
Here's my ginisang ampalaya recipe, enjoy cooking!
Ginisang Ampalaya
Ingredients:
1 large sized ampalaya
2 pcs egg, beaten
1 tomatoes, diced
1 onion, diced
2 cloves garlic, minced
Salt
Pepper
Cooking oil
Direction:
Cut the ampalaya into two then cut thinly.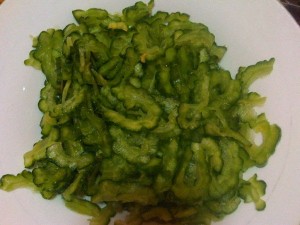 In a large bowl, place the cut ampalaya then pour 2 tablespoon of salt. Squeezed the ampalaya, massage the vegetables then washed over running water to get rid of the saltiness and bitterness.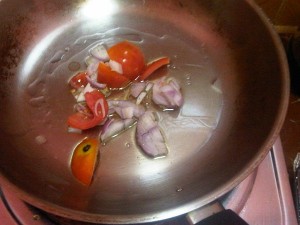 In a medium sized wok or pan, heat oil over medium high heat and sauté garlic, onion and tomato.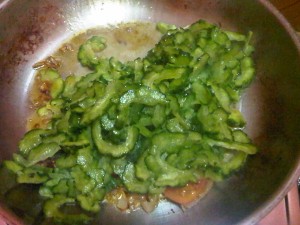 Add the squeezed bittergourd or ampalaya into the pan and cook for about 2 minutes.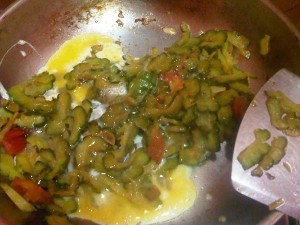 Pour the 2 beaten eggs and stir-continuously. Season with pepper and salt to taste.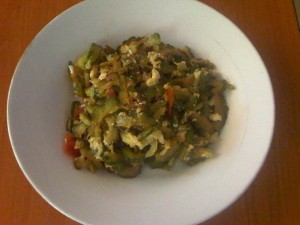 Remove from the heat and transfer to a serving dish. Serve hot with steaming rice.
Don't forget to bookmark this page to save the recipe on your computer. Have a nice day and happy cooking!