Urad dhal vada or fritters is a popular south indian snack. It isa healthy vada  except deep frying. Usually it is served with masala dosa,or taken as a snack itself. When we have this vada as a snack,the best combination is sambar or coconut chutney. With different ingredients we can make this vada. Here i made it with urad dhal,which is highly nutritious with high protein,vitamins, iron and minerals. I like to have it with tomato sauce. The important thing affecting the shape is consistency of the batter.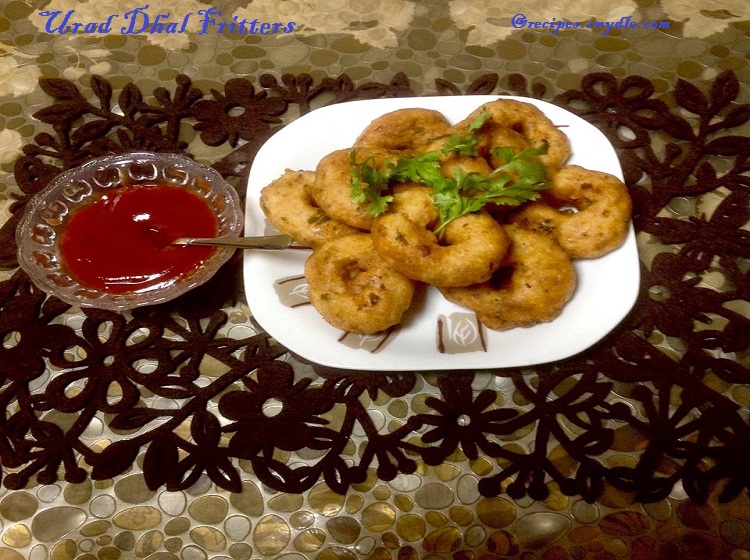 Ingredients
Urad dhal-2 cups
Ginger chopped- 2 tbsp
Green chilly-4nos
Shallots-15 nos
Onion-1
Curry leaves-2sprigs
Corriander leaves– chopped 3 tbsp
Whole pepper corn-10 nos
Coonut il for deep frying.
Salt to taste
How to Make Urad Dhal Vada
Soak urad dhal for 2 hours
Grind in a chutney jar till get a smooth consistency. Dilute the salt requred in water and use it for grinding.
Mix all ther ingredients with ground batter,except coconut oil.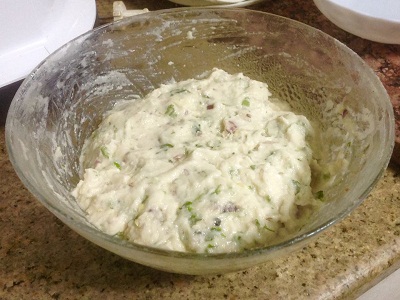 keep he batter in the refrigerator for 2 hrs so that it will be suitable for easier moulding
keep a cup o water near you to wet your hands to avoid sticking of the batter.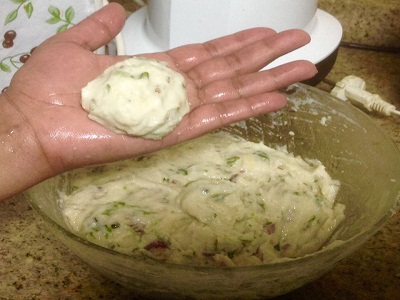 Make round shaped balls with the batter and put a hole in the center with the thumb.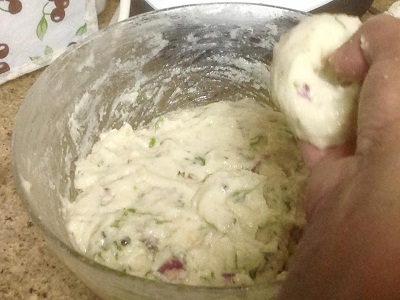 Heat oil in a deep pan. Drop the  shaped batter into it.
Flip it when one side is golden colour.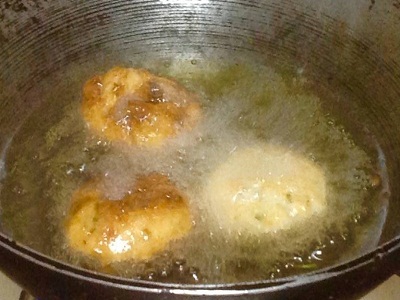 After both sides are golden in colour drain it and keep it in a serving plate.
Serve with sauce.