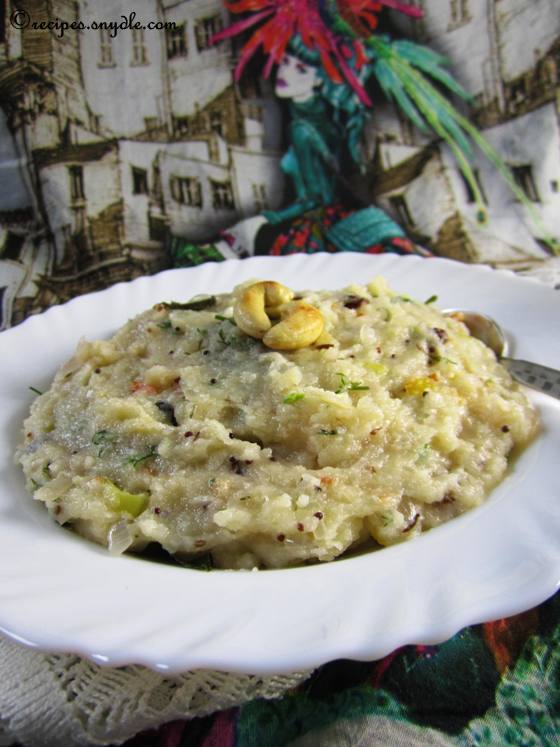 Hello buddies. Today I am sharing a very healthy breakfast recipe – Upma recipe with step by step pictures. Upma, a traditional South Indian breakfast dish, is a thick porridge made with semolina or sooji/rava what it is called in Hindi. Upma is a very nutritious breakfast. I made about 3 varieties of upma. This one is one of them. I intend to share the other two recipes soon.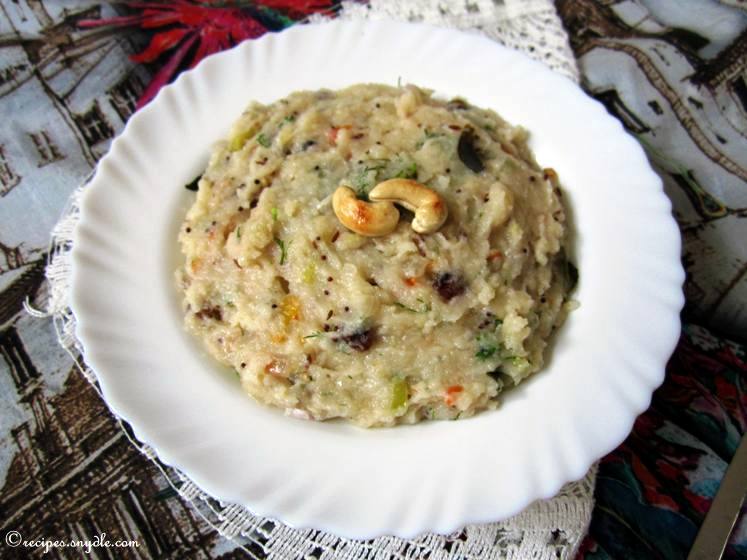 This is a white rava upma, because it lacks turmeric. This is a restaurant style/MTR style rava upma that is very fragrant, not too spicy and has nuts in it. The texture from the nuts and urad dal and the sweetness of the raisins when you bite into them would give your taste-buds such pleasure. This upma can give all the fancy breakfast recipes a run for their money. The upma I make is soft because I add enough water. The semolina absorbs a lot of water and unless there isn't enough, your upma will be lumpy and dry and could possibly give you an acid reflux.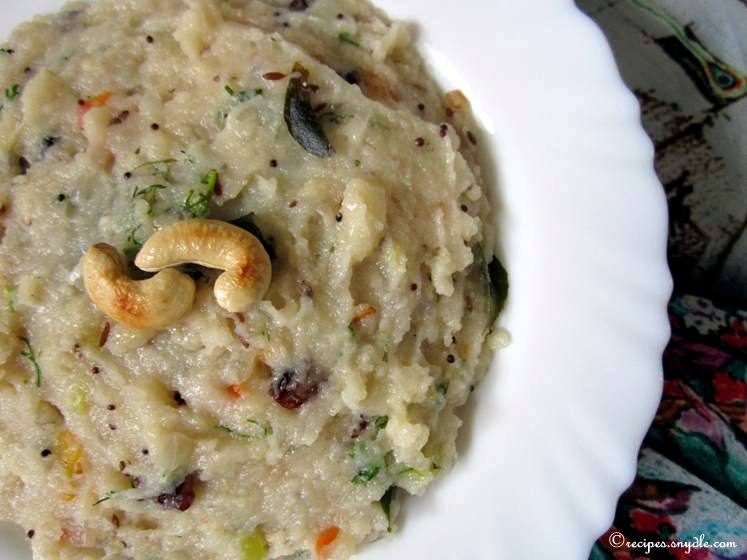 If you are looking for easy breakfast recipes or tiffin ideas for your school-going kids, this upma recipe is a keeper and worth adding to your breakfast menu. Now let's begin with the recipe of Upma. For the purpose of measurement, 1 cup = 250 ml. This recipe yields 3-4 servings.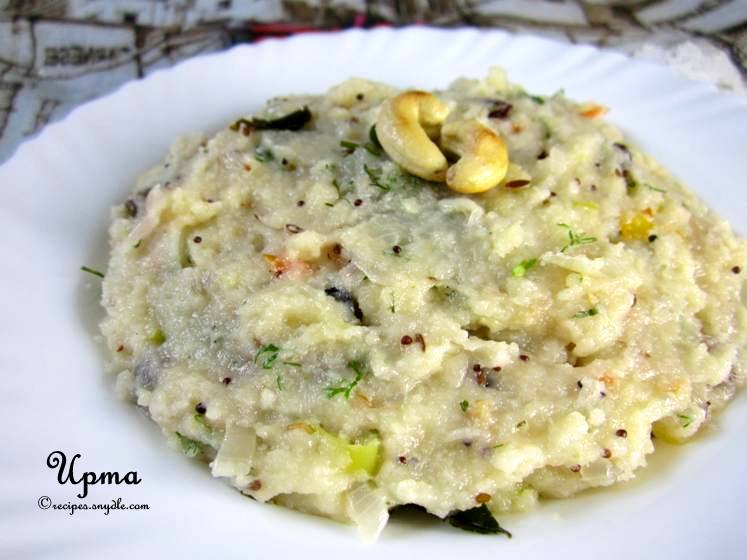 Ingredients
Semolina/Sooji/Rava – 1 cup
Ghee – 2 tbsp + 1 tsp
White urad dal – 1 and 1/2 tsp
Mustard seeds – 1 tsp
Cumin seeds – 3/4 tsp
Curry leaves – 15 leaves
Onion – 1 medium, finely chopped
Ginger – 1-inch piece, finely crushed
Garlic – 5 cloves, finely crushed
Green chilies – 2, chopped
Tomato – 1 medium, finely chopped
Water – 2 and 3/4 cup
Salt – to taste
Sugar – 1 and 1/2 tsp
Lemon juice – 3 tsp
Cilantro – a handful, finely chopped
Raisins – a handful
Cashews – 10, broken into small pieces
How to Make Upma
Heat a pan and add in the rawa and 1 tbsp of ghee.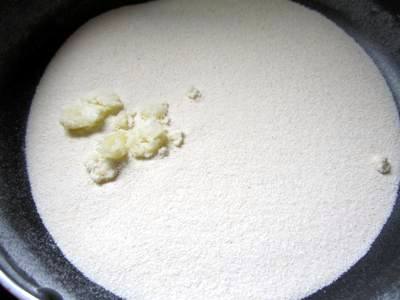 Roast the rava on low flame for about 10-12 minutes till ti turns golden and aromatic.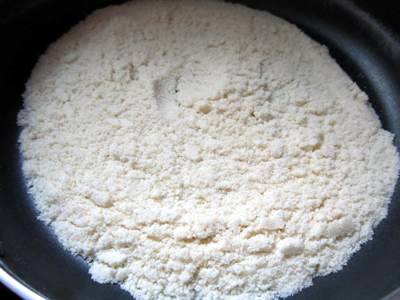 Remove it onto a plate. Set it aside.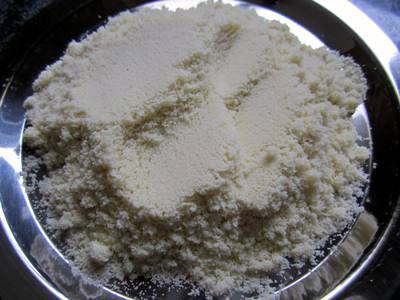 Keep the ingredients ready.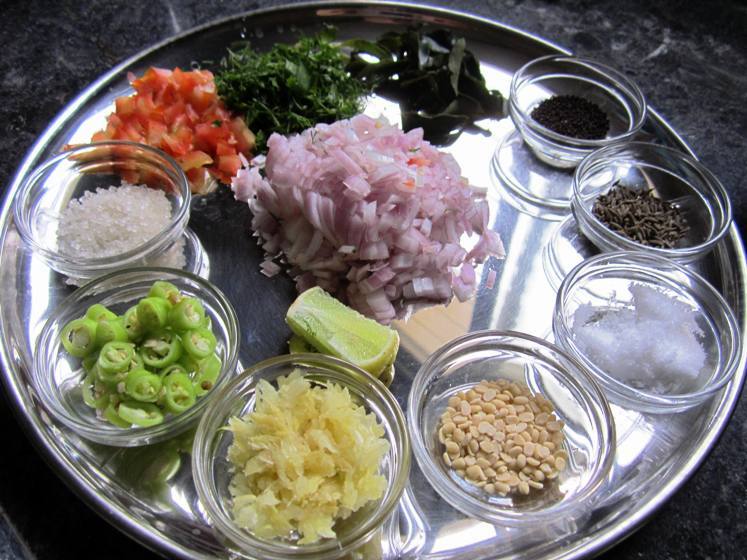 Heat 1 tbsp of ghee in a pan or a skillet and allow it to melt. Add in the urad dal and saute it for a few seconds till it turns golden.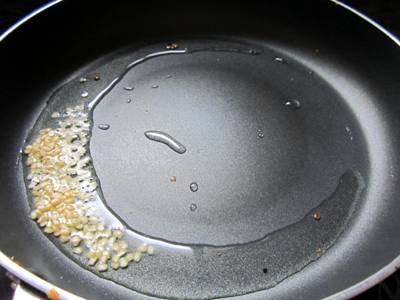 Add the mustard and allow it to splutter. Add cumin seeds and allow them to sizzle.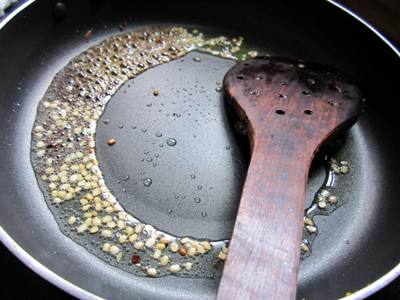 Add in the curry leaves and fry them for a few seconds till they give out a nice smell.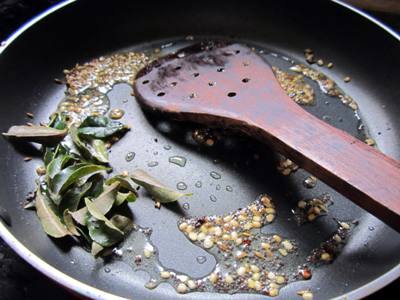 Add in the onion and saute it till it turns pink and loses its raw smell.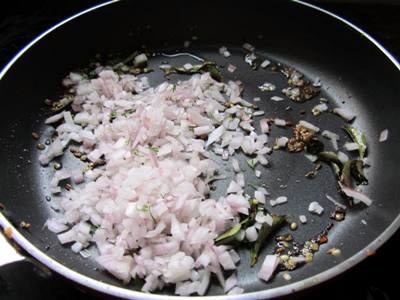 Add in the ginger, garlic and green chilies and saute till they raw smell goes away.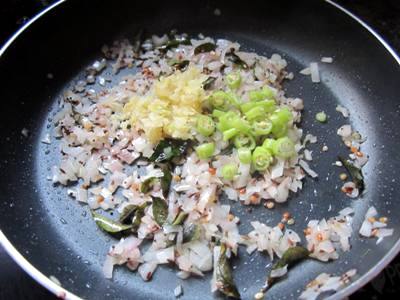 Add the tomato and saute till it gets mushy.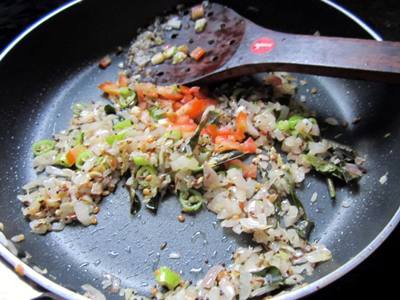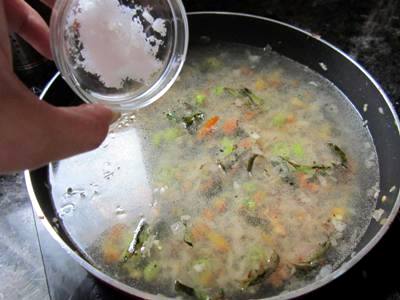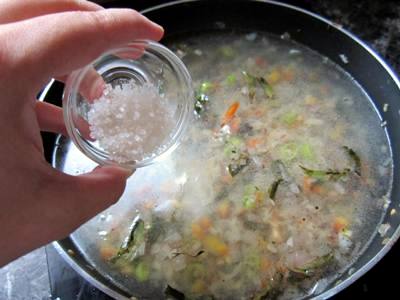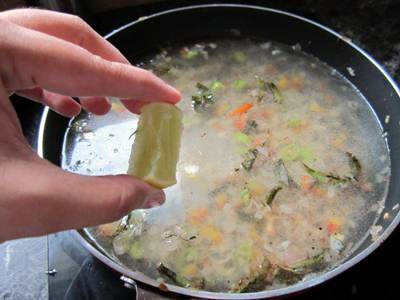 Bring it to a boil and let it boil for about 3-4 minutes.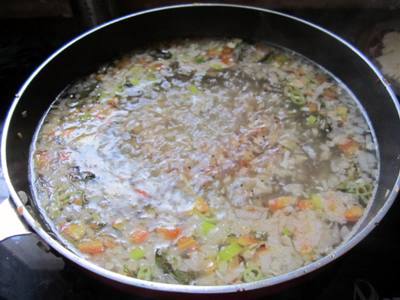 Add rava little by little and stir constantly so that there are no lumps. Let the rava get heated through and cook for about 2-3 minutes.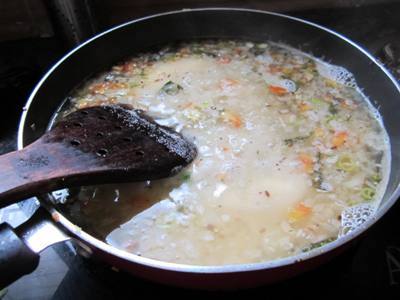 In the meanwhile, hea 1 tsp of ghee in another skillet or pan and fry the raisins for few seconds on low flame till they puff up. Remove them onto a plate.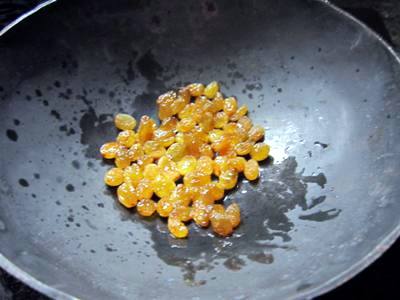 Fry the cashews till they turn golden.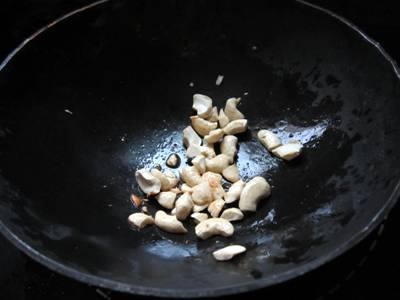 When the upma has thickened like this, add in the cashews, raisins and coriander leaves. Reserve some cashews for garnish.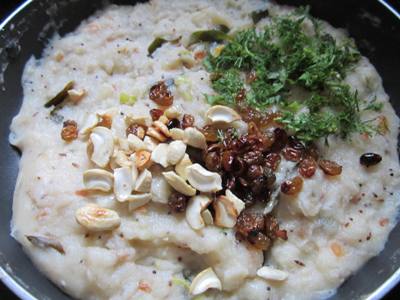 Mix well. Upma is ready. Serve hot. Enjoy!