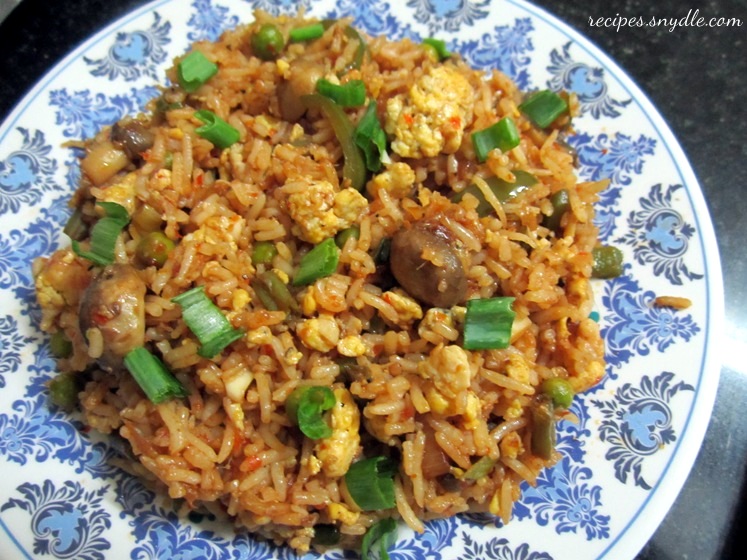 Schezwan Egg Fried Rice Recipe with step by step pictures.
Hey foodies! Today's recipe is an Indo-Chinese rice dish. It's my own creation. I recently had a hankering for having eggs and rice. Also, I wanted something other than the usual egg curry. So I made egg fried rice. But, with a twist. I added some schezwan sauce to it! Egg and schezwan sauce is kinda unusual, as most people would say. It's a delightful combo though. The satiating scrambled eggs flavored with the schezwan are adorable!
I also added some veggies. I made this rice on Sunday, which is the day for weekly shopping for veggies. And there were some french beans here and a capsicum there and some mushroom somewhere! So I decided to use them all. You can say this is a "Clean your refrigerator recipe". You could add any of your favorite veggies, or you could skip them all together and add more eggs instead.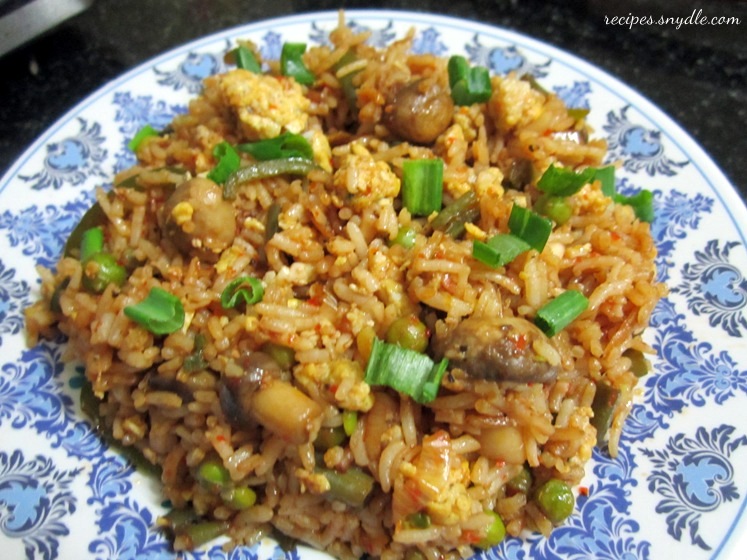 Let's begin with the recipe of Schezwan Egg Fried Rice. This recipe yields 3 servings. For the purpose of measurement, 1 cup = 250 ml.
Ingredients
Cooked plain rice – 2 cups
Oil – 3 tbsp
Spring onion whites – 1/4 cup
Spring onion greens – 1/4 cup + some more for garnish
Mushrooms – 100 grams, halved
Capsicum – 1 medium, cut lengthwise
French beans – 7 to 8, finely chopped, blanched
Green peas – 1/4 cup, blanched
Ginger -1 inch piece, finely crushed
Garlic -4 cloves, finely chopped
Green chili – 1, split lengthwise
Eggs – 3 or 4
Light soy sauce – 1/2 tbsp
Schezwan Sauce -2 to 3 tbsp (Recipe Here)
Vinegar – 1 tbsp or to taste
Salt – to taste
Black pepper – to taste
Ajinomoto/Chinese salt- 1/2 tsp (optional)
How to Make Schezwan Egg Fried Rice
In a skillet, heat oil. Add in the mushrooms and saute them on high flame till the moisture they release dried up and they shrink a little bit.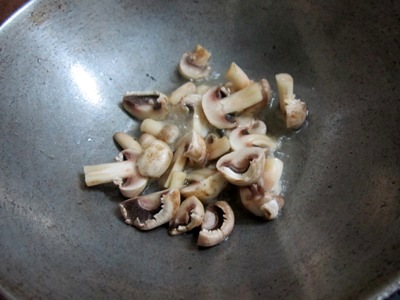 Add in the blanched beans and peas and saute for another minute.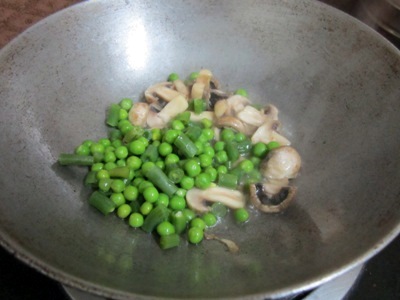 Add in the ginger and garlic and saute for a few seconds till the raw smell goes away.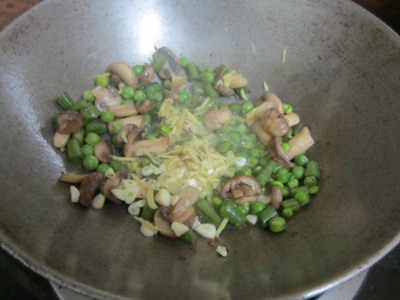 Add in the spring onion greens and whites, green chilies, and capsicum. Saute for a minute, tossing or stirring often on high flame. Make sure the veggies stay crunchy.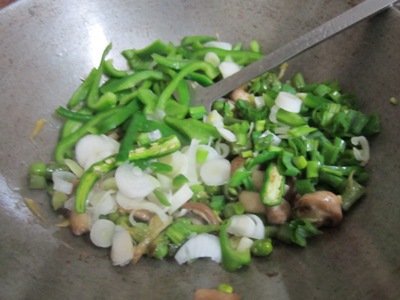 Add in the black pepper and salt to taste, some ajinomoto if adding, vinegar, soy sauce and schezwan sauce. Mix well.
Remove the veggies onto a plate.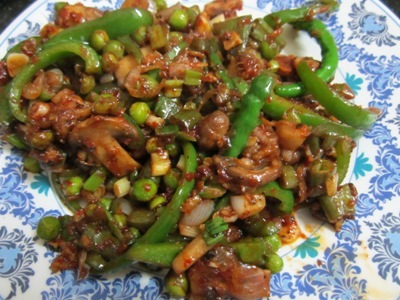 Add in a little more oil and break 3 eggs in the skillet. You could also make scrambled eggs first and then saute the veggies. Let the eggs set a little.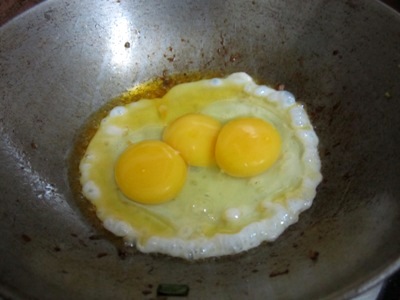 Add salt and pepper and mix well. Scramble the eggs well and cook on medium flame, stirring constantly for about half a minute till the raw smell of eggs goes away.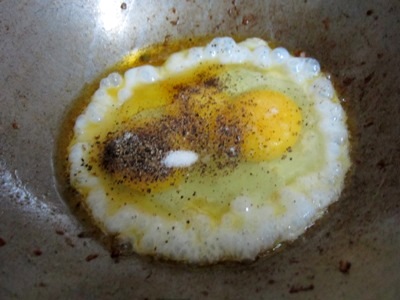 Add in the sauteed veggies back to the skillet. Mix.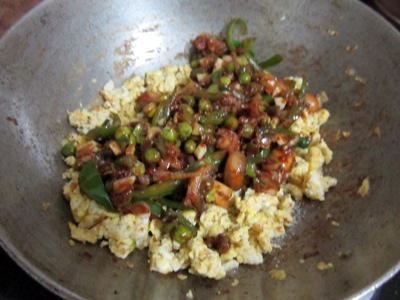 Add in the rice and mix well. Let the rice get heated through well.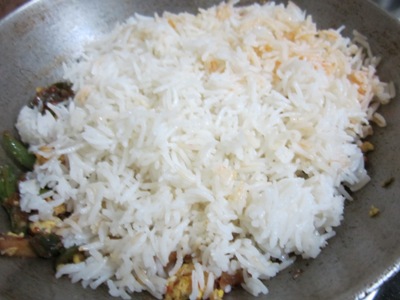 Schezwan Egg Fried Rice is ready.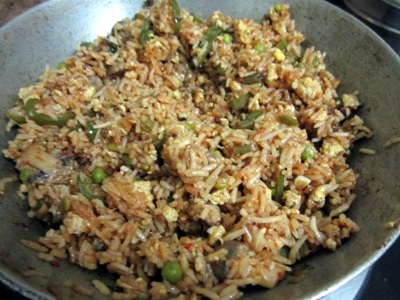 Serve it into the plates. Garnish with some more spring onion greens. Serve hot as is or with your favorite side dish. Enjoy!