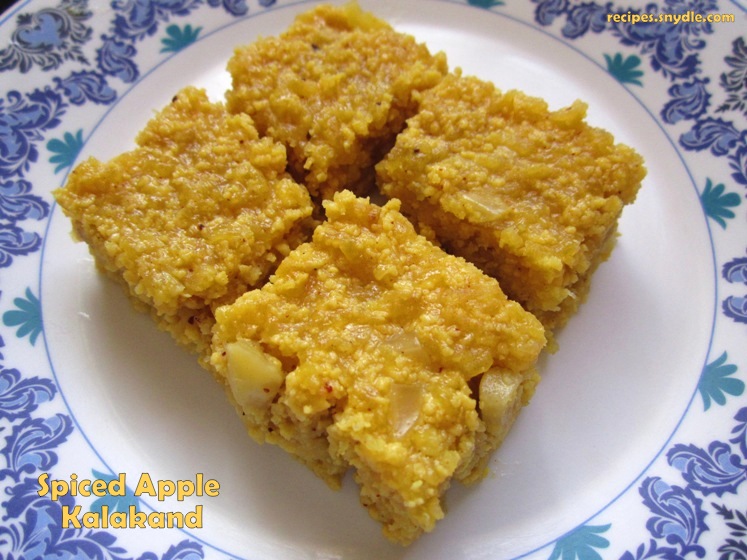 Hey foodies. Today I am sharing an easy dessert recipe. It's the kalakand but with a twist. I added apple to it and some cinnamon. Where apple goes, cinnamon follows! I have always been a big fan of Indian desserts that incorporate fruits in it.
This is my own creation. The last red apple had been sitting in the fridge since a couple of days and I had no will to eat it just as is.  Also had 2 bags of milk so I decided to use them both together. The best thing about kalakand is its syrupy juiciness, once the milk gets reduced. Usually when you make kalakand, you add vinegar to the milk slowly and little by little. But when you use apple to the hot milk, the milk curdles on its own. Just in case when you try this and it doesn't curdle, you can add a few drops of vinegar to the milk.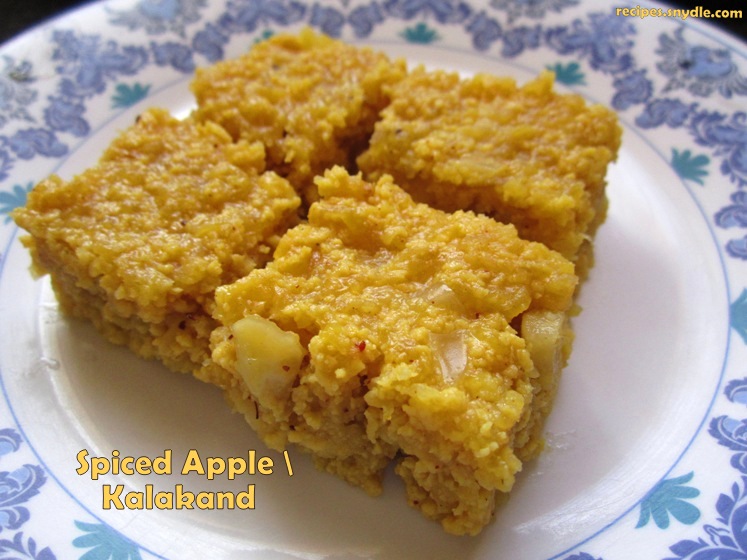 Now let's begin with the recipe of spiced apple kalakand. This recipe yields 10 pieces, depending upon the the size. For the purpose of measurement, 1 cup = 250 ml.
Ingredients
Full cream milk – 3 cups
Red apple – 1 large, peeled
Ghee – 2 tbsp
Sugar – 3 tbsp or to taste (I like my desserts less sweet)
Cinnamon – 1/3 tsp
Green cardamom powder – 1/2 tsp
Almonds – 8, blanched, peeled and chopped (or any nuts of your choice)
Kesar / saffron – a few strands
How to Make Spiced Apple Kalakand
Heat milk and bring it to a boil. Reduce the heat a bit and let the milk reduce to about 1/3 of its original quantity, i.e., to 1 cup. Add in the saffron while the milk is boiling. Stir often and scrap the sides of the pot as you go.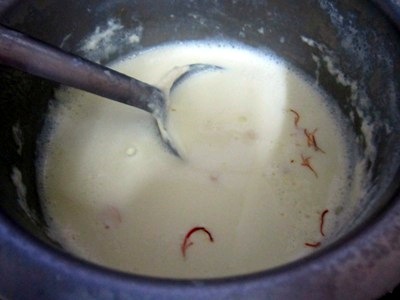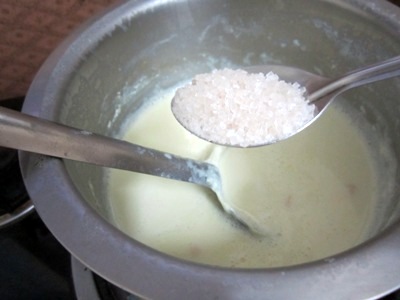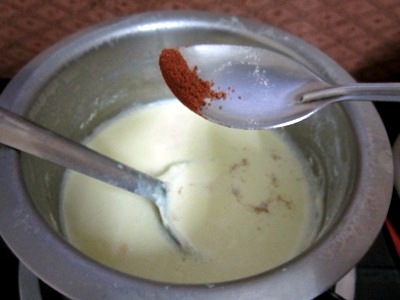 Add the cardamom as well.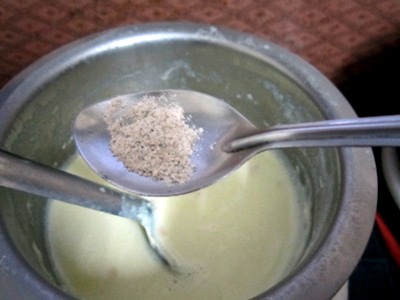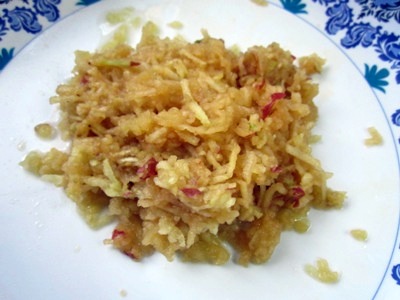 In a pan, melt ghee. Add apple and the remaining 2 tbsp sugar to it. Cook it on low flame for about 10 minutes. Stir often.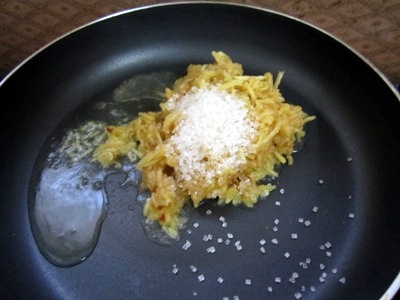 The apple will get soft and cooked in its own juices. Switch off the flame.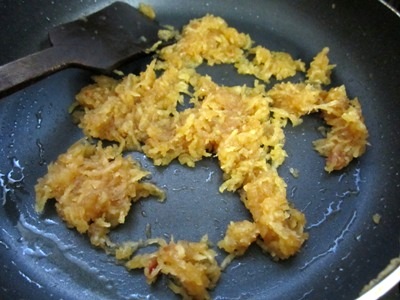 Transfer the apple and chopped almonds into the milk and continue to cook.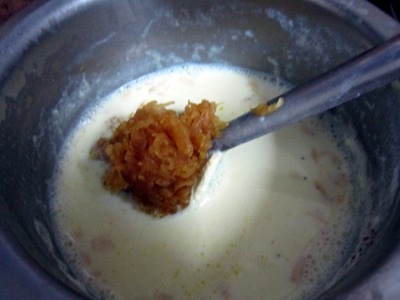 The milk will curdle on its own because of the apple. In case it doesn't, add a few drops of vinegar, little by little.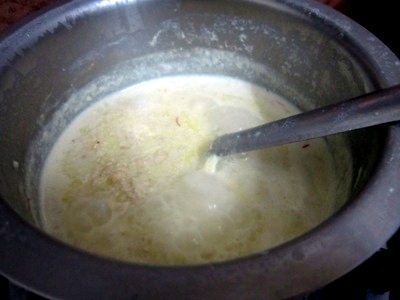 Continue to cook till the whey evaporates and a little bit of syrupy liquid remains. Turn off the heat.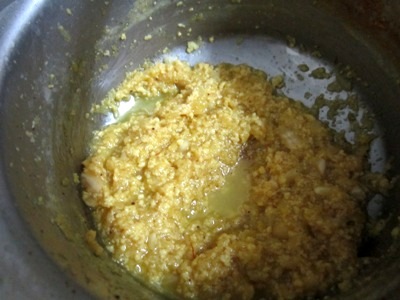 Grease a dish with some ghee and transfer the kalakand to it. Press it gently. You can add more nuts if you want at this stage. Allow the kalakand to set for a few hours. You could even pop it in the fridge for a couple of hours after the kalakand comes to room temperature.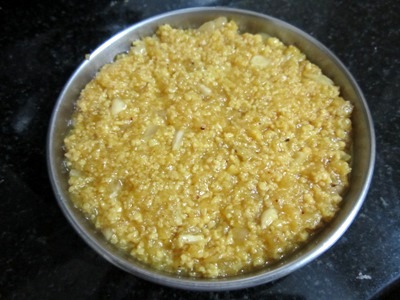 When set, unmould the kalakand by inverting the dish carefully onto the plate and tapping it.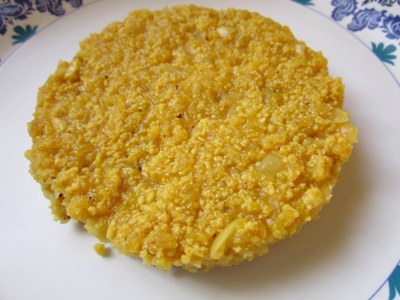 Cut the apple kalakand into medium sized pieces. Enjoy!