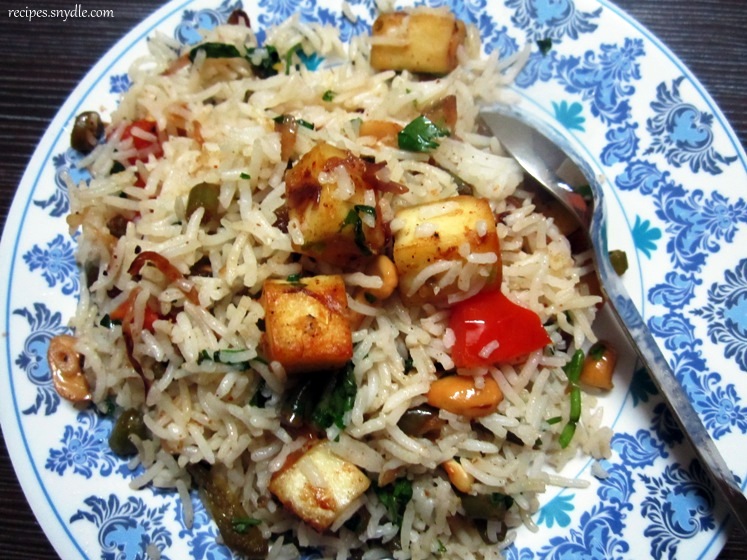 Those who have been following me here for a while now might probably be aware of my endless love for rice. The meals are so incomplete without some well-made rice. Today it is a main dish made from rice, cottage cheese / paneer and French beans. I call it Paneer and French Beans Rice.
The garam masala are chicken masala are the star ingredient here. The color, taste and fragrance come from these two spice mixes. There is no turmeric or red chili powder! The buttery rice has goodness of French beans and paneer. The fried cashew nuts render a nice texture and the raisins add a hint of sweetness, making it a delightful combo. These cottage cheese and bean rice team up well with vegetable curry and chicken curry.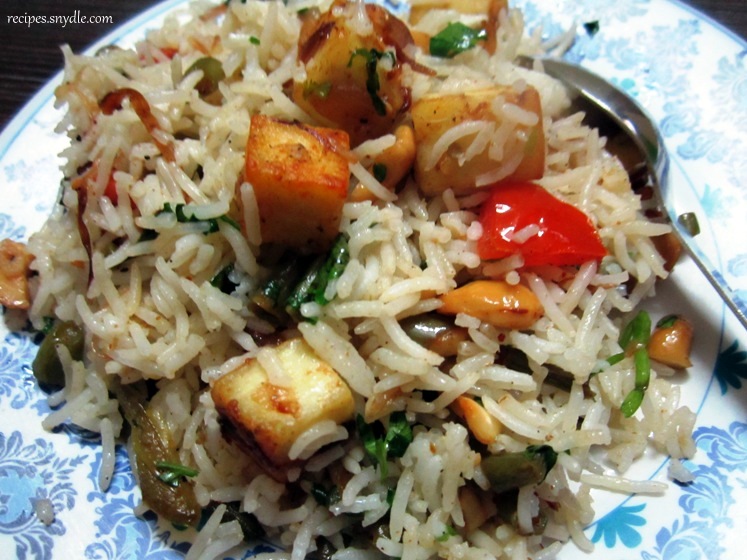 For the purpose of measurement, 1 cup = 250 ml. This recipe suffices for 2 to 3 persons. So let's see how to make paneer and french beans rice.
Note – You can replace paneer with tofu, if you desire.
Ingredients
For Making the Plain Rice
Basmati Rice – 1 cup, washed and soaked for 20 minutes
Water – 2 & 1/2 cups, or as required
Oil – 1 tbsp
Salt – To taste
For the Veggie Mix
Oil – 1 + 1 tbsp
Butter – 1 tbsp
Onion- 1 large, finely chopped
Garlic- 10 flakes, minced
Ginger – 1 inch piece, finely crushed
Green chilies – 3, split lengthwise
Tomato – 1 large, diced
French beans – 1/3 cup, finely chopped and blanched
Cashews – 15
Raisins – 25 to 30
Paneer / Cottage Cheese – 200 grams, diced
Garam masala- 1 tsp
Chicken masala – 3/4 tsp (I used Everest. Your may use your favorite brand)
Salt – To taste
Lemon juice – 1 tbsp or to taste
Chopped coriander leaves – A handful, finely chopped
How to Make Paneer & French Beans Rice
First, we need to cook the plain rice. Take a heavy bottom skillet. Add water to it and bring it to boil. Add in the soaked rice, salt and oil. Cook the rice on a high flame till just little water is left and you begin to see that the surface of rice begins to develop holes. Now turn the flame to low and cover the skillet with a lid. Cook the rice like that for 10 more minutes till the rice gets cooked. When done, you can spread the rice out onto large plate. This will prevent the grains from clinging on to each other.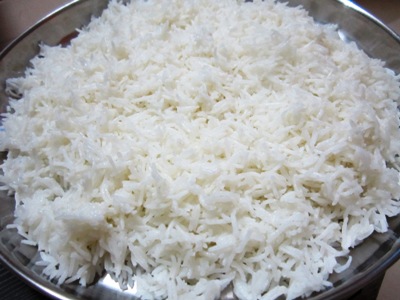 Heat 2 tbsp oil in a pan and shallow fry the cashews till it turns golden.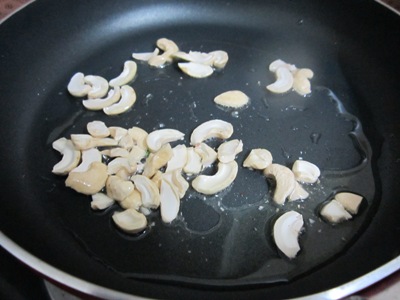 Remove the paneer onto a plate and set aside.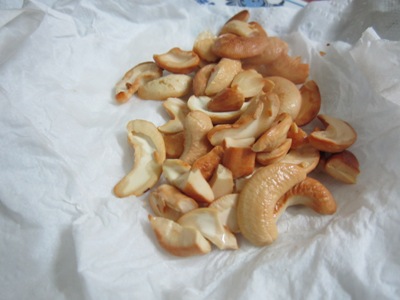 Next, toss in the raisins in the same oil and fry till golden.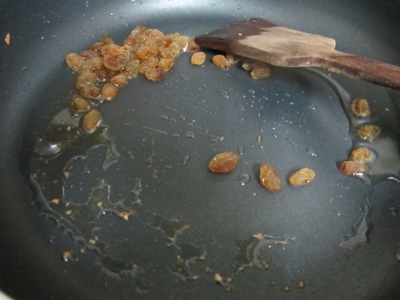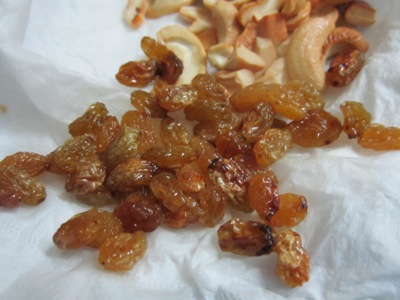 Add in the paneer in the remaining oil and fry it till it turns golden.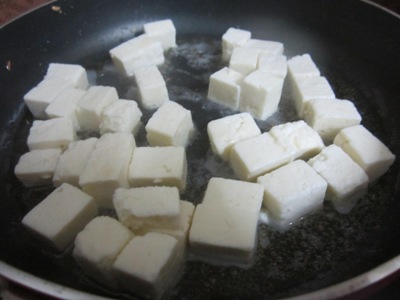 Do not overcook, else the paneer will become chewy and rubbery. Remove the paneer onto a plate.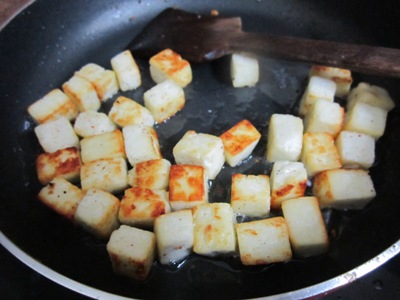 In a skillet, add the 1 tbsp of butter in 1 tbsp oil.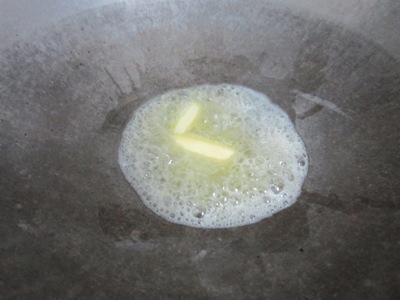 Toss in the onions and sauté on a high flame till it turns translucent.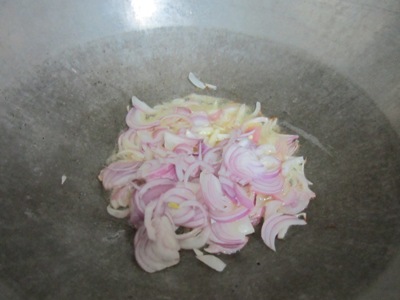 Add in the garlic, ginger and green chilies and sauté till the raw smell goes away.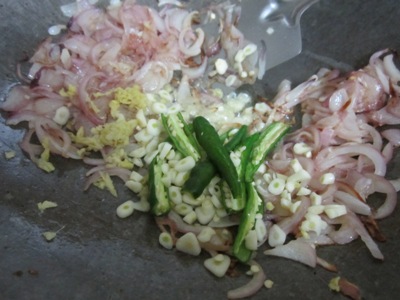 Toss in the French beans and some salt. Sauté for 2 to 3 minutes till the beans are well done. Do not overcook, we need the beans to remain crunchy.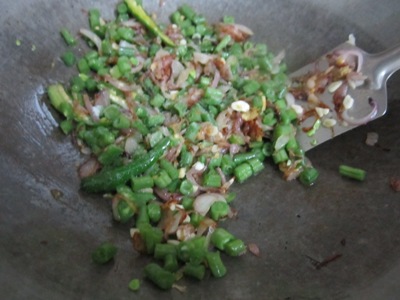 Add in the tomato and cook for a few seconds. Tomato should remain chunky.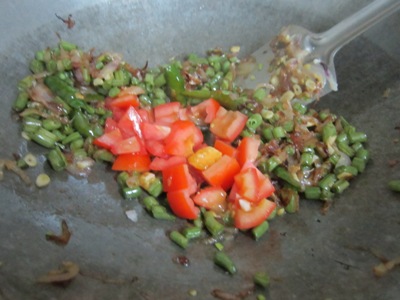 Add in fried paneer, cashew nuts and raisins.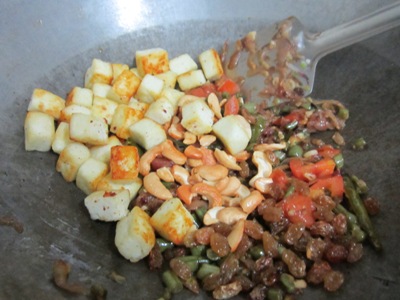 Add salt, garam masala and chicken masala and mix everything well.
Add some lemon juice.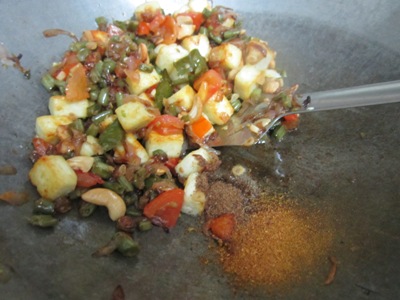 Add in the cooked rice and mix everything well. Let the rice get heated through.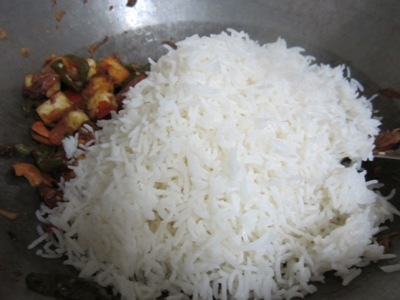 Add in the coriander leaves.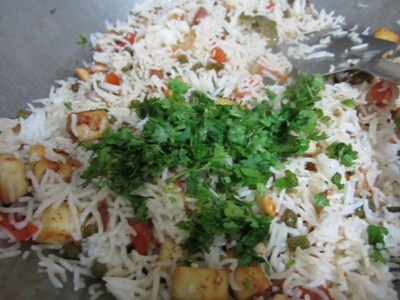 Serve hot with your favorite veggie or chicken curry! I find it tasty enough to eat it without any side dish! Enjoy tasty and healthy Paneer and French Beans Rice with your entire family!