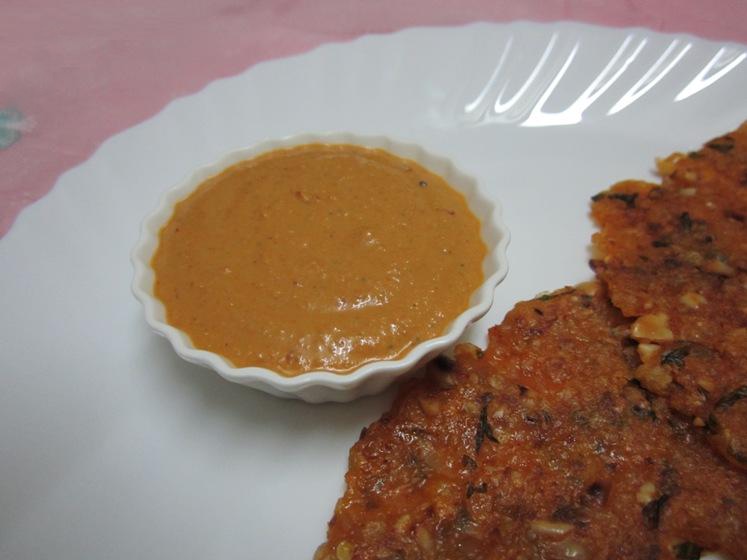 NOTE – The ingredients mentioned in this recipe are allowed during Navratri fast in our community. The ingredients allowed or forbidden during Navratri fast vary from one community to another. Kindly consult the elders in your family if you are not sure about any ingredient mentioned in this recipe.
Phalahari Peanut Chutney Recipe / Phalahari Mungfali Chutney Recipe with step by step pictures.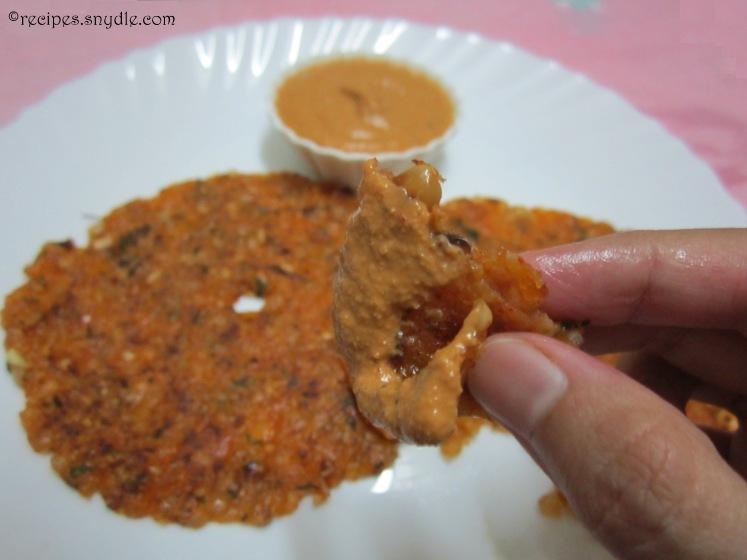 Hi again foodie buddies. Earlier today I shared the recipe of Sabudana Thalipeeth, which are like pancakes made from sago, potato and condiments. You can check out the recipe here. I have served it with a nice, zesty peanut chutney. So I am sharing the recipe of peanut chutney that is finger-licking good! Here are a links to a couple of more chutneys for Navratri fast that I had prepared a couple of days ago.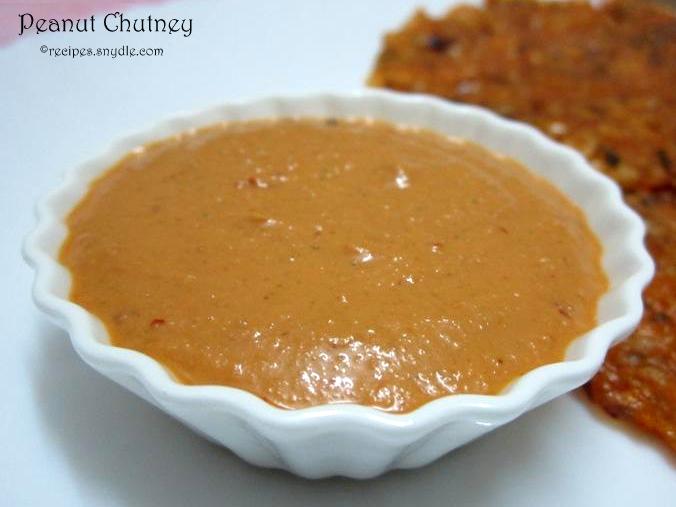 Let's start with the recipe of Phalahari Peanut Chutney. For the purpose of measurement, 1 cup = 250 ml.
Ingredients
Peanuts – 3/4 cups
Til/ Sesame – 1 tbsp
Curry leaves – 12 leaves, chopped
Dried red chilies – 2 (You can add red chili powder instead)
Rock salt – to taste
Ginger – 1/2 inch piece, chopped
Tamarind – 2 tbsp or to taste
Jaggery – 2 tbsp or to taste
Oil – 2 tsp
Water – 2/3 cup or as needed
Yogurt – 1/2 cup
How to Make Phalahari Peanut Chutney
Boil the dried red chilies for 5-10 minutes till they soften. Chop them roughly once they cool off.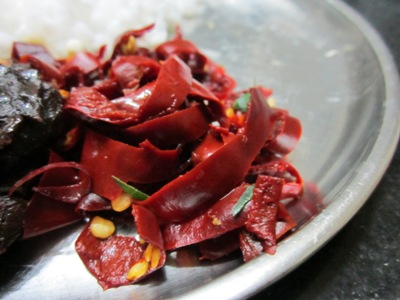 Heat oil in a pan or skillet. Add in the peanuts and roast them on low heat for about 3  minutes while tossing the peanuts around often. They should get some color and become fragrant.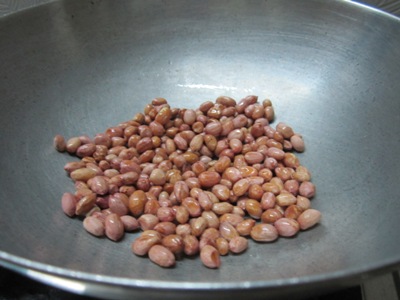 Add in the sesame seeds and continue to toast for another 2 minutes.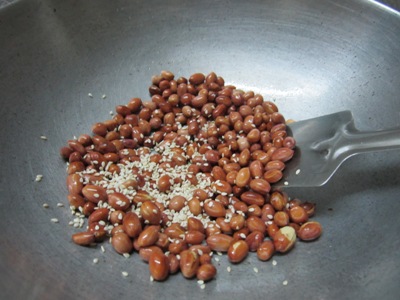 Add in the curry leaves and chopped ginger let them become fragrant as well. This will take a few seconds.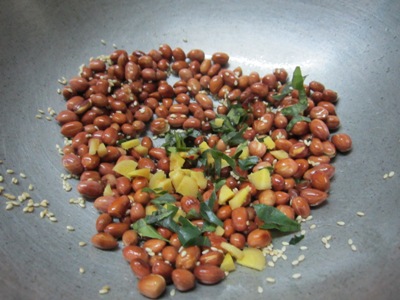 Next, turn off the heat and allow the mixture to cool. Transfer the contents into a mixie jar. Add in the salt, jaggery, tamarind, and chopped red chilies.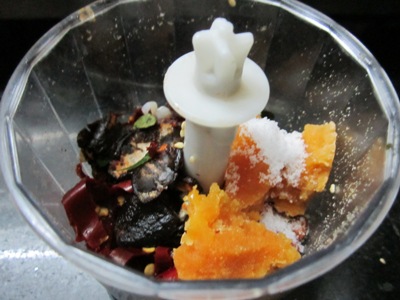 Add in some water and grind to a smooth paste. Add in the yogurt and blend again.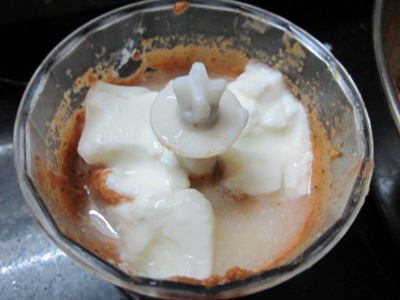 Remove it into a bowl when done.