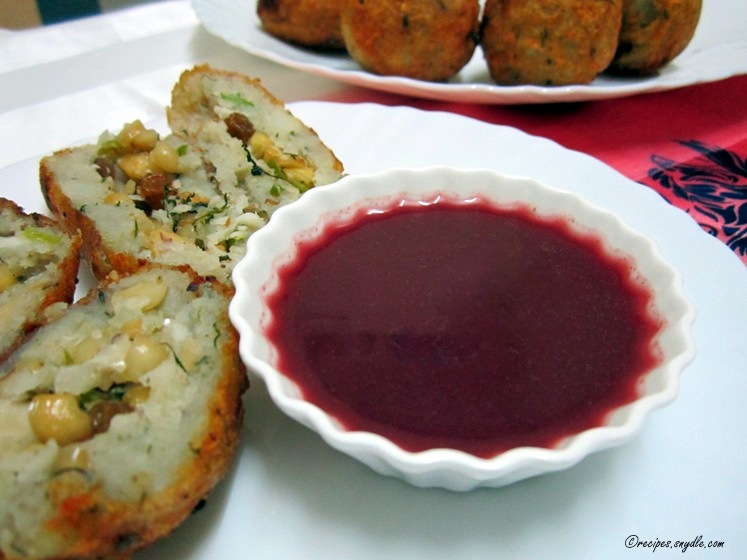 NOTE – The ingredients mentioned in this recipe are allowed during Navratri fast in our community. The ingredients allowed or forbidden during Navratri fast vary from one community to another. Kindly consult the elders in your family if you are not sure about any ingredient mentioned in this recipe.
The festivities have just started and it's all going to be about good spirits, prayers, fasting and delicious food. I will be sharing a string of Navratri special recipes for the next 9 days that you can make at home and enjoy them with your family, friends and relatives. I just shared the recipe of farali pattice that you can check out here. I served it with pomegranate reduction that has a minty and tangy flavor.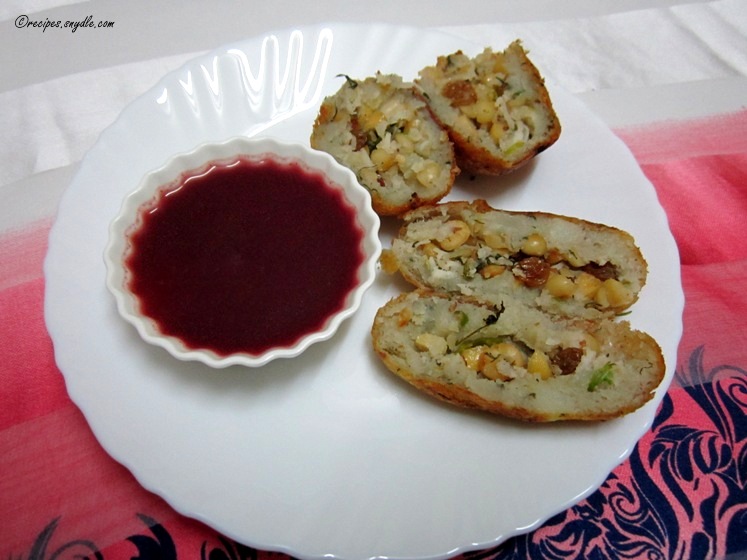 When you dip your mild-tasting, nutty patty in this mischievous dip, it works like a game changer. This pomegranate dip is full of zing and will tickle your taste buds with its sourly-sweetness. This pomegranate reduction sauce is like a game changer and will give any other chutney a run for its money. Now keep in mind that a reduction is typically syrupy and somewhat glossy. Usually, when I make reductions from fruit juices, I add a teaspoonful of cornstarch mixed in a little water. But since this is a fasting recipe and cornflour isn't allowed, I just skipped it. I wasn't sure what thickener will work perfectly yet won't affect the taste. If you are not fasting, you can go ahead and add some cornstarch towards the end.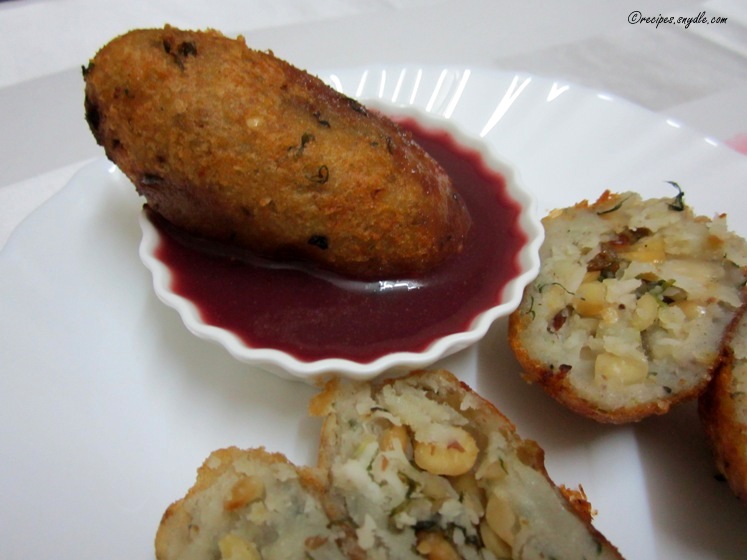 So let's start with our second Navratri treat recipe. For the purpose of measurement, 1 cup = 250 ml. This recipe yields 1 cup of reduction. This recipe is adapted from the pomegranate chutney recipe from Juhi Upreti, who is a member of one of the food groups on Facebook.
Ingredients
Pomegranate kernels – 4 cups
Mint – 10 leaves
Coriander – 3 to 4 sprigs
Black salt – 1/4 tsp
Ginger – 1/2 inch piece
Sugar – 2 to 3 tbsp or to taste, depending on the sweetness of the pomegranate
Rock salt – to taste
Lemin juice – 1 tbsp
Green chilies – 2
Cumin powder – 1/2 tsp
Black pepper – 3/4 tsp or to taste
How to Make Pomegranate Sauce
Prep all your ingredients.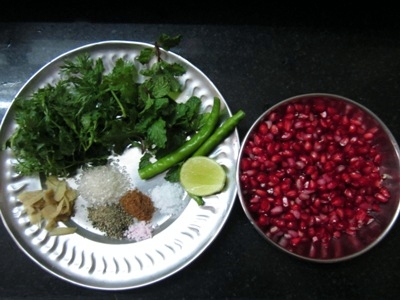 Put everything together in a blender.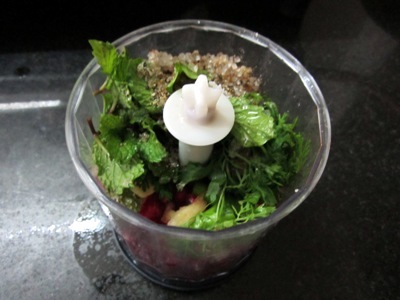 Blend till the kernels are turned to juice. Don't blend for too long, else the seeds of the pomegranate would be ground too.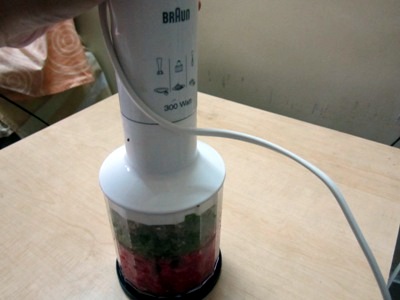 It should look like this.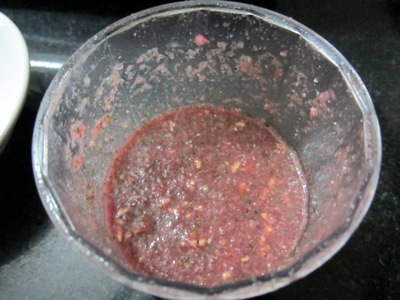 Strain the mixture to get rid of the seeds and mush.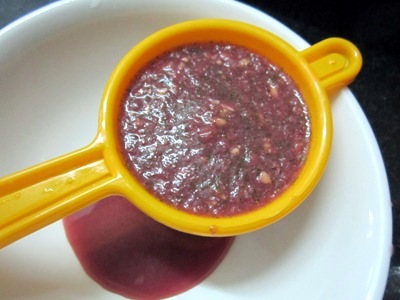 Transfer to juice to a saucepan.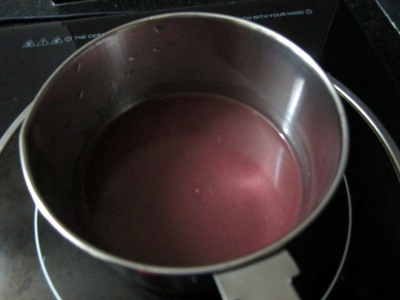 Bring it to a boil and stir continuously. Turn the heat to low and allow the juice to reduce till only 1/3 of the solution is left. If not fasting, add 1 tsp of cornstarch mixed in little water and mix well. If fasting, do not use cornstarch. In that case, you may reduce the sauce further to get the desired, syrupy consistency.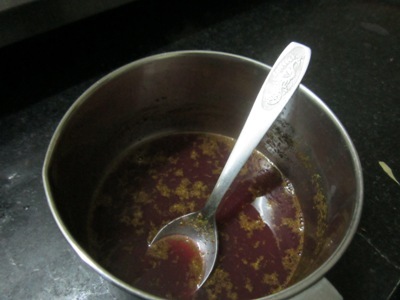 Turn off the heat. Allow the sauce to cool a bit. Strain again to get a smoother sauce, if you wish.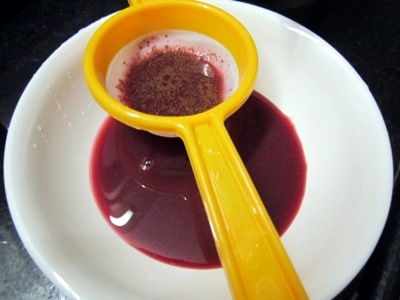 Chill the sauce for a better taste. Serve with hot snacks like I did. I served it with Farali Pattice. Enjoy!