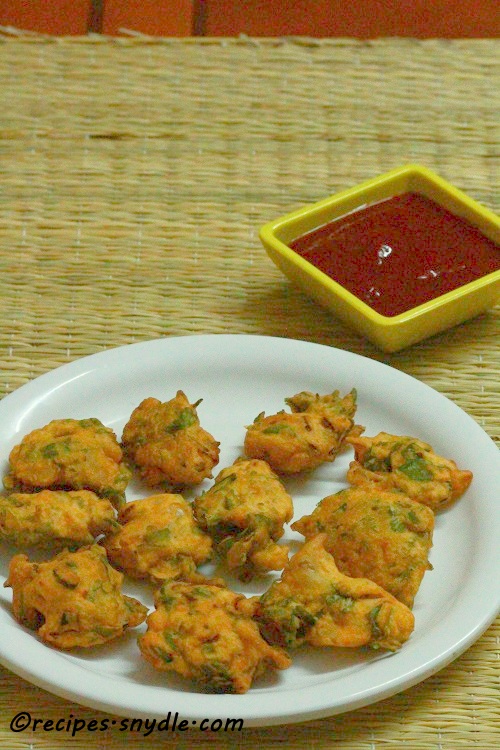 Today's recipe is a tasty pakoda – methi pakoda.  Fenugreek leaves are called as methi in Hindi.  This pakoda contains methi leaves and hence it is called as methi pakoda.  Pakoda is a fritter usually made with gram flour or besan as the main ingredient.  This dish also contains besan as the main ingredient.  It makes use of all the ingredients which are readily available in all Indian families.   This dish contains methi leaves which is a very healthy ingredient.  Methi leaves are also well known for its ability to reduce diabetes.  These leaves are bitter, and due to the addition of methi leaves in this pakora, it also has a little bitterness.  But when it is combined with tomato ketchup, it tastes great.
Pakodas are a famous snack prepared in India.  It is called as pakoda or pakora in the North, and bajji in the South. Now to the recipe..
Ingredients:
besan / gramflour – 3/4 cup
rice flour – 1 tablespoon
fenugreek leaves / methi – 1/4 cup
onion – 1 (finely chopped)
chili powder – 1/4 teaspoon
assafoetida powder / hing – a pinch
green chili – 1 (finely chopped)
garam masala – 1/2 teaspoon
ginger – 1/2 inch piece
salt – to taste
oil – for deep frying
How to make methi pakora
1.  In a bowl, mix together, gram flour, rice flour, chopped onion, garam masala, green chili, chili powder, and salt.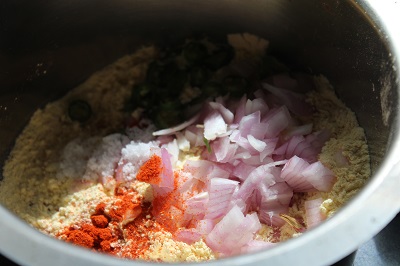 2.  Add water to make a smooth batter.  Now add chopped fenugreek leaves and mix well.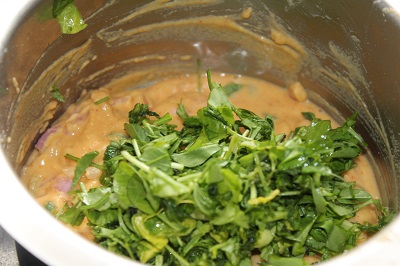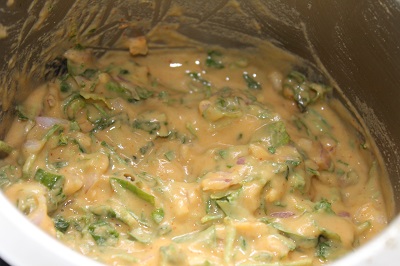 3.  Heat oil in a pan / kadai.  When hot, add a spoonful of batter into hot oil and deep fry in medium flame for 3 – 4 minutes.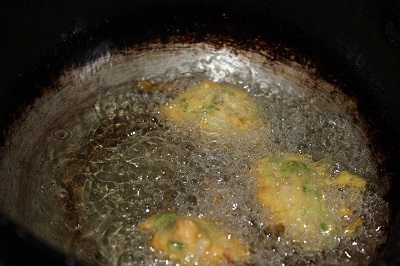 4.  Once the pakodas are cooked well, remove it with a slotted spoon into an absorbent paper.
5.  Serve with tomato ketchup or green chutney.