Kumbilappam is a sweet snack of Kerala. It is very delicious and have attractive smell. We used to make this in a special leaf called vazhana leaves(leaf of cinnamon,but bigger one). You can make this with jack fruit or plantain. Here i used jack fruit. If you don't have cinnamon leaves, you can use plantain leaves instead. Jack fruit is always healthy since it has high fiber content and vitamins. This is a Vishu special snack.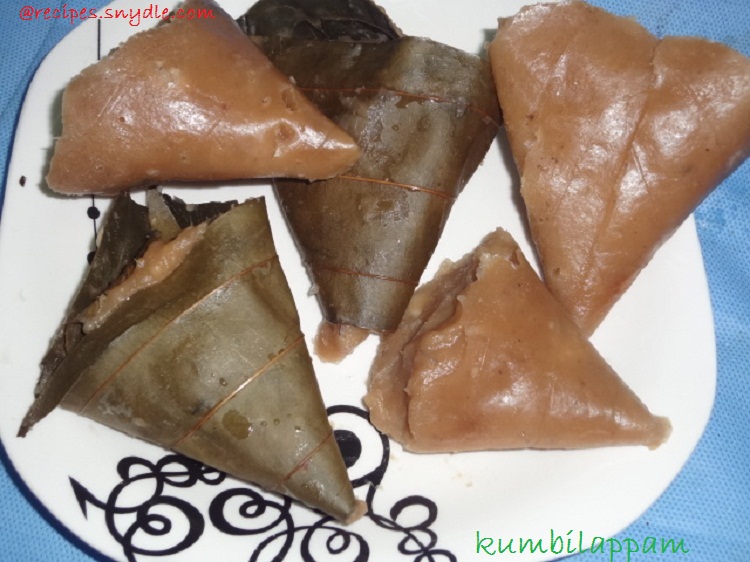 Ingredients
Jackfruit-20 pieces
Jaggery-100 gm
Rice flour-300 gm
Cardamom-3 nos
Dry ginger-1 tsp
Jeera powder-1 tsp
Sweet coconut water-2 tbsp
Grated coconut-1 cup
Coconut bits-1 cup
Cinnamon leaves- as required
How to Make Kumbilappam
Separate the seed from the fruit.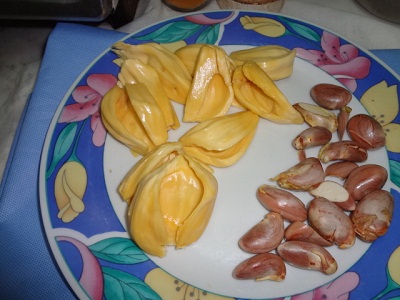 Cut into small pieces and steam it.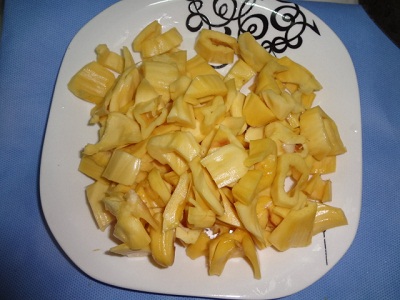 Add to the jaggery syrup. Add spices.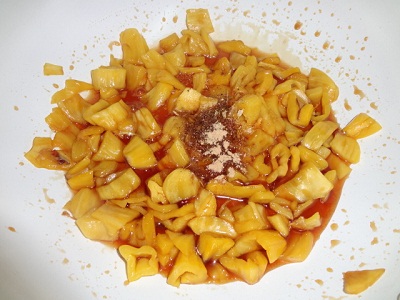 Stir till it becomes soft and semi thick.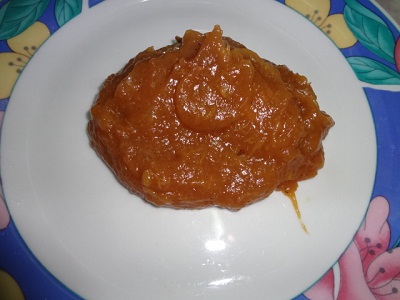 Add rice flour,coconut,sweet coconut water.(yeast,if you don't have coconut water)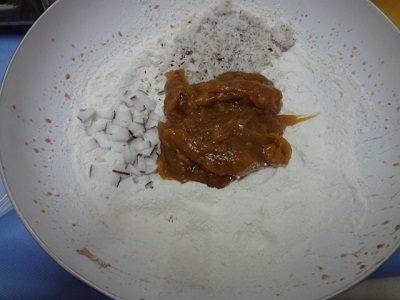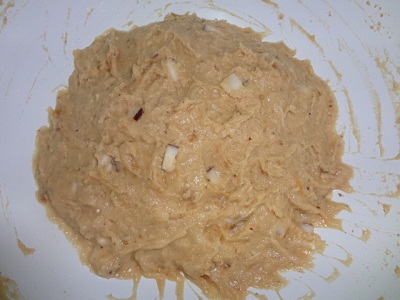 Mix and keep for 2 hours. The dough will be like this.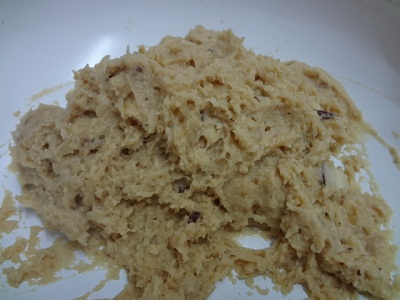 Make the leaves in triangle shape and fill the dough in it.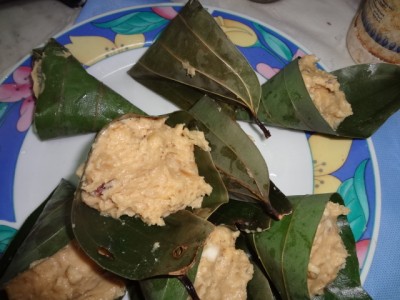 Steam it till it is cooked. Put a sharp knife into it and see the knife is coming clean.