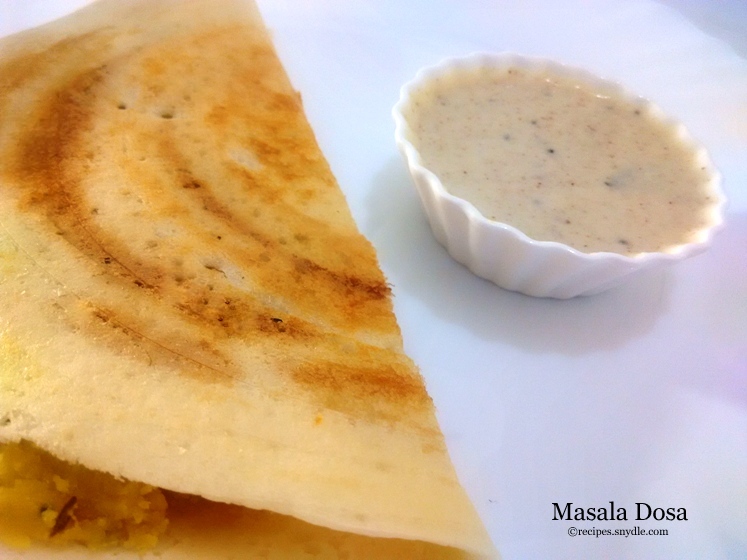 Hello foodies. You might have seen my recipe for Potato Sabzi for Masala Dosa that I had shared a couple of days ago. If yo missed it, you can check it here. Today I am sharing the recipe of dosa batter and how to assemble the masala dosa.
It is a very simple recipe. Usually, I use rice, poha and urad dal to make dosa batter. This time, I tried a different recipe with different ratios and the dosas came out really well. Hence I decided to go ahead and share it with you all. This is the recipe from one of my fiend's mom. With this dosa batter, you can also make soft idlis and delicious uttapams. The dosas, however, are on the crispier side. If you are looking for softer dosas, check this recipe here.
Let's see how to prepare dosa batter. You can skip or add 1 tsp of fenugreek seeds to this batter. Soak them with urad dal if you want to add it. I skipped it this time because I didn't have fenugreek seeds at hand. They do lend a nice flavor to your dosa.
For the purpose of measurement, 1 cup = 250 ml.
Ingredients
White urad dal – 1/2 cup
Rice – 1 cup
Boiled rice – 3/4 cup
Fenugreek seeds – 1 tsp (optional)
Salt – to taste
Water – as needed
How to Make Masala Dosa
Wash and soak the boiled rice and regular rice together for about 8 hours. Wash and soak white urad dal (and fenugreek seeds, if using) in another bowl for about 8 hours.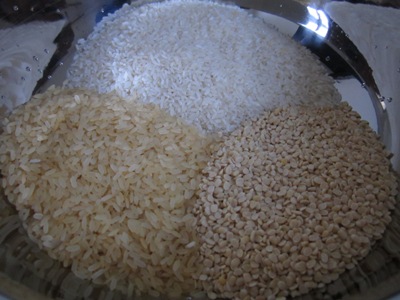 Grind the rice and then grind the dal using just enough water.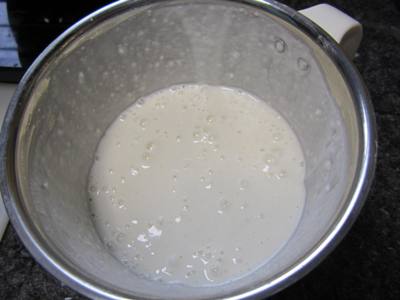 Mix the two batters well. Keep them in a large pot. Cover the pot and keep it in a warm place for another 8 hours so that it would ferment. The batter should be thick.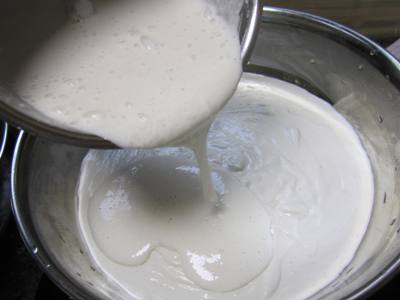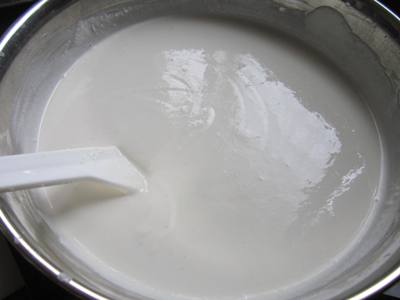 After the batter has fermented, it would increase in volume and smell aromatic and sour.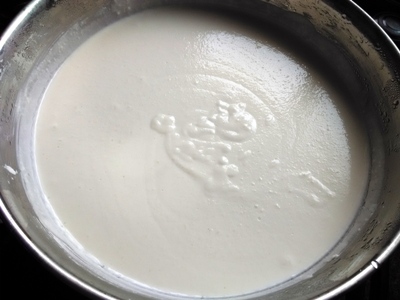 Take 3 ladles of batter and add about 50 ml of water and salt to taste. This will make 6 large dosas.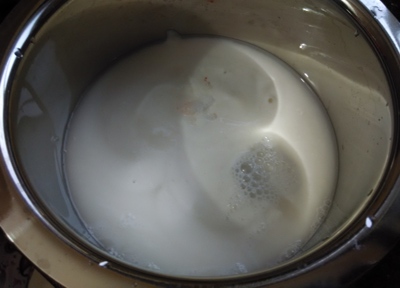 The consistency should be thick yet easily spreadable.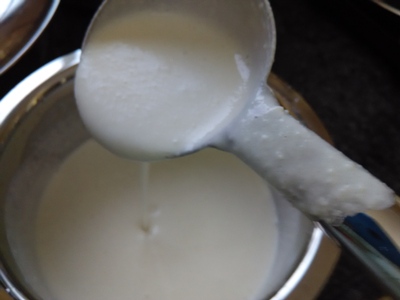 Heat the dosa tawa and spread a ladleful of batter to make the crepes.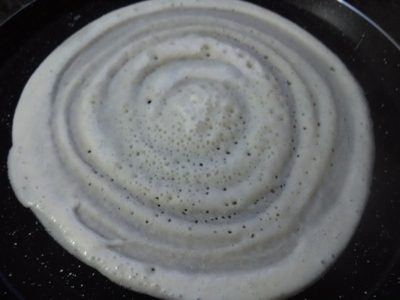 Sprinkle a few drops of oil/melted butter/ghee on the dosa and cook it on medium flame till it turns golden and leaves the sides.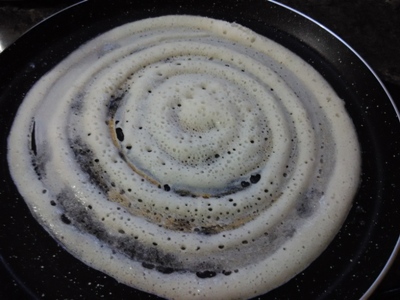 Flip the dosa and cook from the other side for a few seconds. Flip again and spread the potato sabzi on half the dosa.
Fold the other half over te sabzi. Press a bit. Masala Dosa is ready. Serve hot with chutney and sambar.