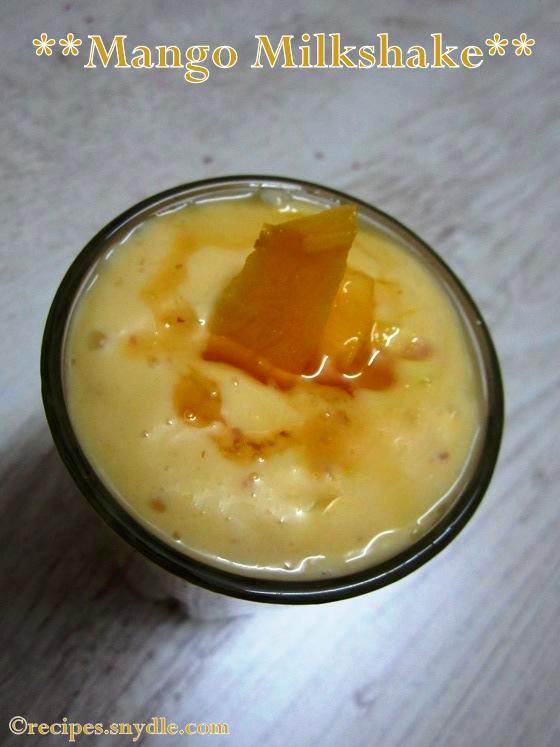 Hi again. I am back with another cool recipe, this time it's a milkshake! Mango milkshake is one of my favorite milkshakes of all time. It's nutritious and filling at the same time.
When you pick mangoes for making mango milkshake, use good variety. Choose mangoes that are not fibrous. They should be ripe, firm, fleshy and juicy. Alphonso mangoes are your best bet. But if you do not get them, use the Kesar variety.
Now let us start with the step-by-step recipe of mango milkshake. For the purpose of measurement, 1 cup = 250 ml. This recipe yields 2 servings. This milkshake is very rich and thick. If it ain't thick, it ain't milkshake! Simple as that! Since I had a small mixie jar, I made 1 serving at a time, hence the pictures show the quantity of ingredients for single serving.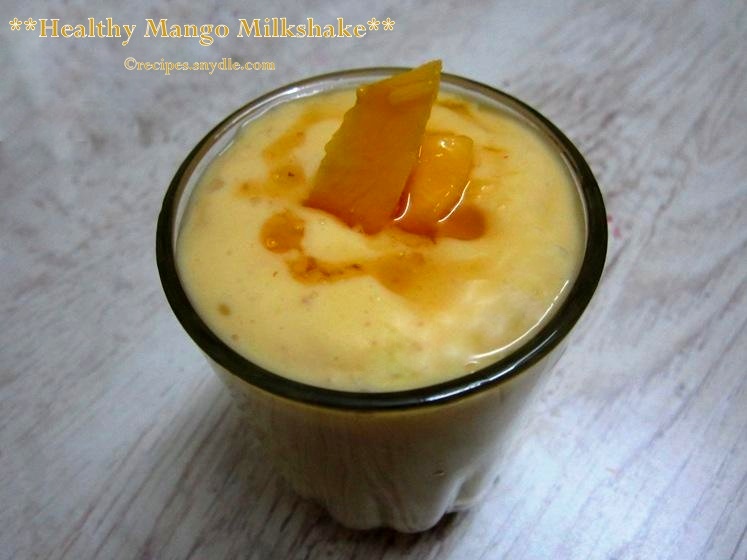 Ingredients for Mango Milkshake
Alphonso mango – 1 cup
Chilled Milk – 1 cup, preferably full fat
Honey – 1 tbsp, or to taste
Almonds – 10
Crushed ice cubes – 6 or as needed
For Garnish
A couple of mango chunks
A few drops of honey
How to Make Mango Milkshake
Wash and peel Alphonso mangoes. Chop off the pulp to obtain 1 cup of it. In a mixie jar, take the mango chunks, crushed ice, almonds, and honey.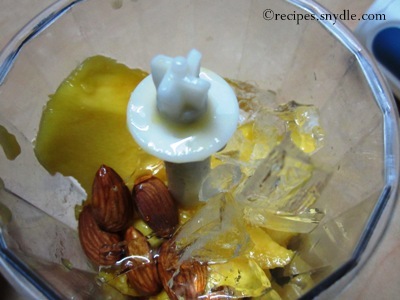 Blend them to form a smooth paste. If the almonds are still chunky, don't worry. Their texture feels nice.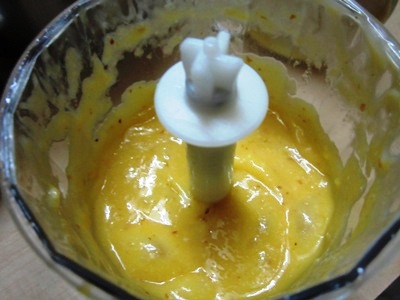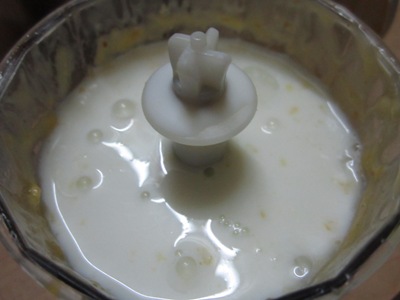 Blend again so that everything is blended well.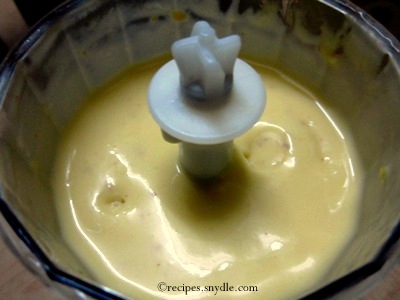 Healthy mango milkshake with almonds is ready. Pour it into the glasses and garnish with mango chunks and honey. Serve immediately.