Paalappam is a laced pan cake made up of rice flour. Migrated Jewish people introduced this food in india. It is a famous keralite christian breakfast. The meaning itself is pancake made with milk. Olden days it was making with rawrice powder and keep it overnight for fermentation.  Early morning they will add coconut milk and salt. But that is time consuming. So in these busy days i am making in an easy way. Step by step i will explain.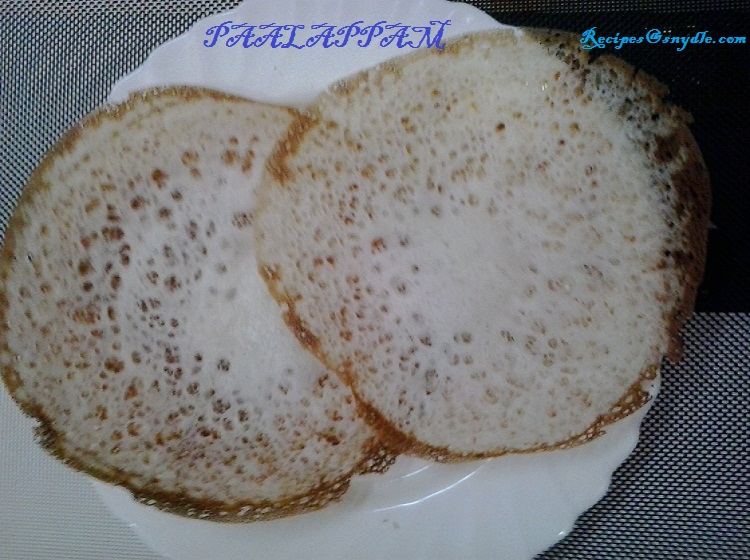 Ingredients
Soaked white rice-2 cups
Grated coconut-1 cup
Sugar-2 tbsp
Cooked brown rice 1/2 cup
Old appam batter-1 tbsp
Salt to taste
How to Make Palappam
Clean and soak the white rice overnight. Or minimum 4 hours. Don't drain the water. Use the same water for grinding.
Grind the rice for a minute.
Add coconut,sugar and old appam batter. Grind it again.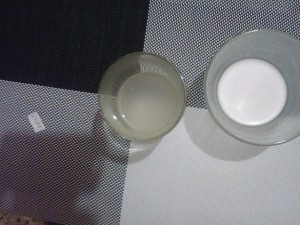 Finally add cooked rice and grind to make a fine batter.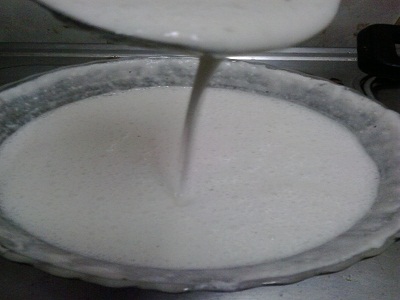 Keep it for 6 hours for fermentation.
See the batter will be doubled in quantity.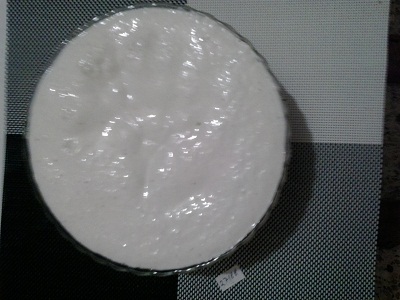 Add salt. Pour one medium sized ladle of batter into the pan.
Rotate the pan. Any shape we can make. Close the lid. Allow it to cook . Don't flip the appam .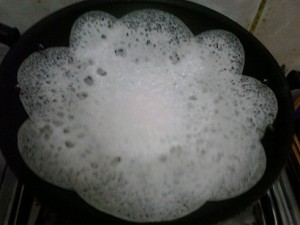 When the sides are becoming brown lace, take out from  the pan.
Instead of cooked rice we can make paav. Grind the rice for a minute,take 2 tbsp of batter and mix  with one cup of water cook in a very slow flame like porridge stir continuously. Take out and allow to cool(KAPPI). Instead of old batter we can use yeast. Or sweet coconut water with sugar keep in an air tight container for 2 days.