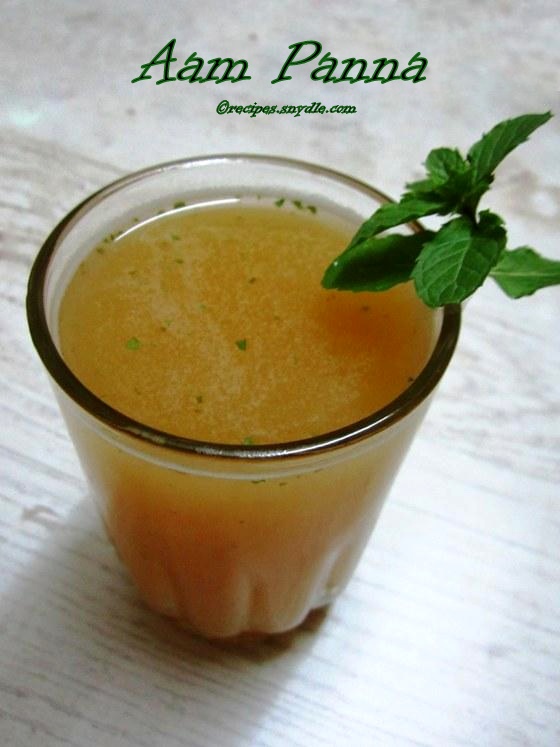 Hi again, foodies. Looking for a quick summer cooler recipe, are we? It's May and India is experiencing the typical, extremely scorching summer. Hence, it becomes necessary to make summer coolers at home rather than endlessly glugging store-bought aerated soft-drinks. Not only homemade coolers are refreshing, they are nutritious too.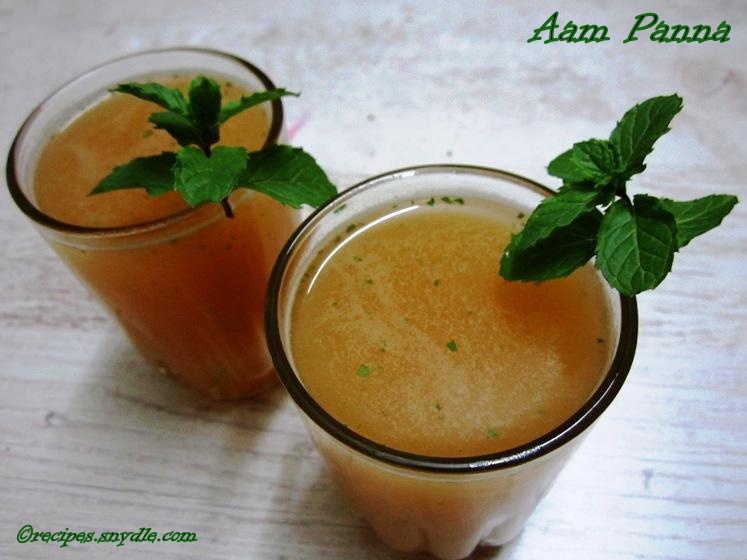 Today I am sharing the recipe of Aam Panna. It is the most amazing summer cooler made from sour raw mangoes. The final recipe tastes tangy, sweet and sour and lightly spiced. Usually people add black pepper and cardamom powder to the aam panna. In my opinion it robs the drink of its magic. Personally I do not add these two ingredients, but if you like them you can add it according to your taste. Aam panna has high content of vitamin C and iron. It has a cooling effect on your tummy.
Try picking small and firm raw mangoes for this drink. Let's start with the recipe of Aam Ka Panna now. For the purpose of measurement, 1 cup = 250 ml. This recipe yields 4 to 5 servings.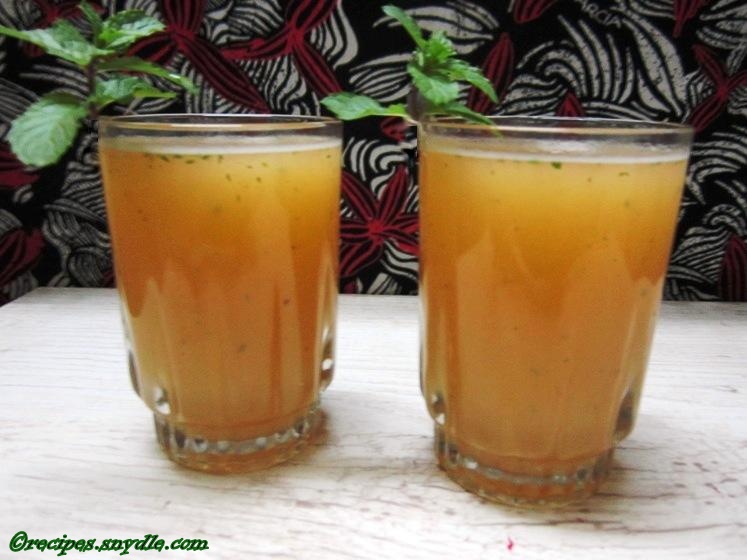 NOTE
You can substitute jaggery with sugar or raw sugar.
This drink can stay good in the fridge for a couple of days, but I do not recommend keeping it for next day. Please consume it fresh, within 5-6 hours.
Usually black pepper and cardamom powder are also added to the aam panna. Personally I do not add these two ingredients in this recipe, but if you like them you can add it according to your taste.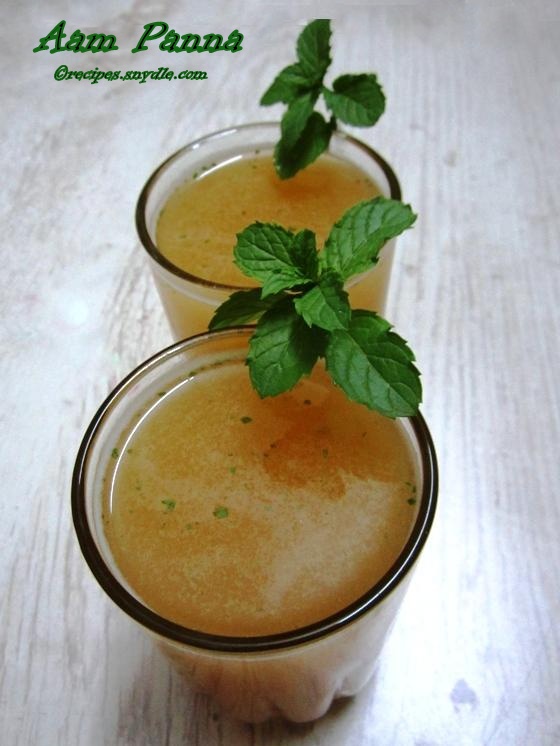 Ingredients
Small raw mangoes – 4
Jaggery – 1/2 cup, finely chopped
Roasted cumin powder – 1 and 1/2 tsp
Salt – 1/3 tsp
Black salt – 1/2 tsp
Mint leaves – 20 + some more for garnish
Chilled Water – 4 cup or 1 liter
Water at room temperature – 1/3 cup
How to Make Aam Panna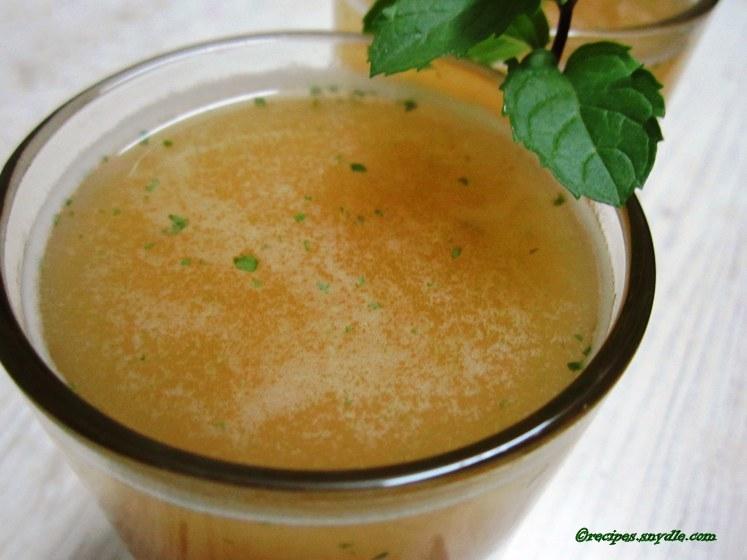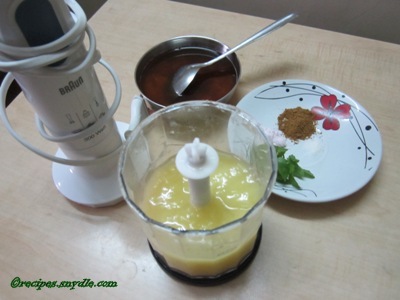 Wash well the raw mangoes. Take enough water in the pressure cooker and add in the whole raw mangoes.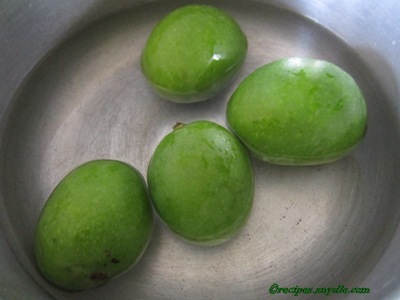 Pressure cook them for 2 whistles. Let the pressure release on its own. The skin of the raw mangoes should get cracked. However, the pulp of the raw mangoes should remain intact and not get mixed with the water. So do not overcook the raw mangoes.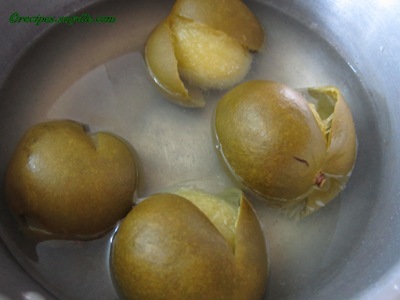 In the meanwhile, soak the chopped jaggery in 1/3 water which is at room temperature. The jaggery needs to be softened for easy blending.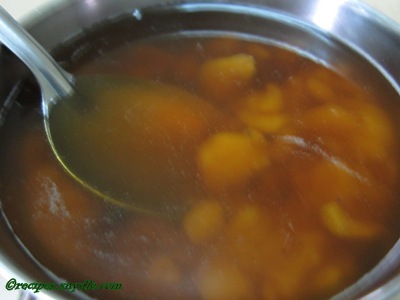 Allow the raw mangoes to cool. Remove their skin and extract their pulp by pressing them between the fist of your hand. Make sure you have washed your hands clean. Or simply use a knife to scrape off the pulp from the seed. Place the pulp in the mixie jar.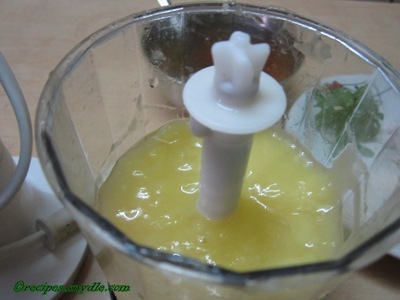 Blend the pulp to make it smooth.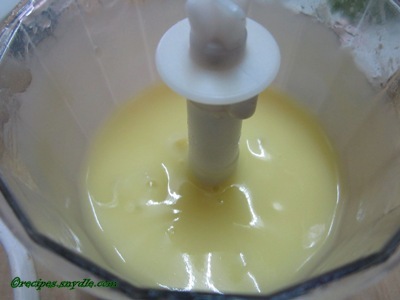 Add in the cumin powder, salt and lack salt. Blend again.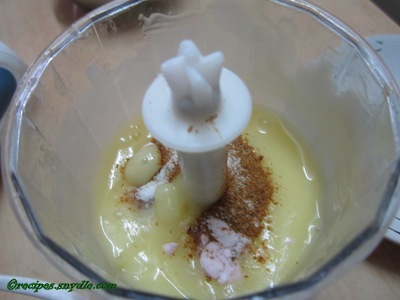 Now add in the jaggery mixture and blend till it forms a smooth puree.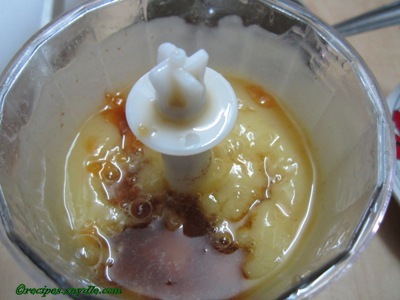 Add the mint leaves in the end, to avoid making it  bitter, and blend again.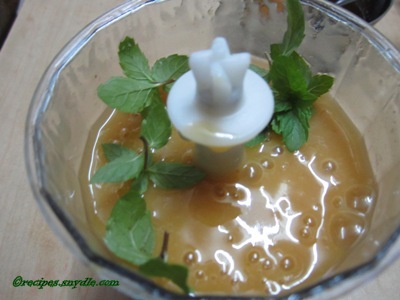 If you are using a bigger mixie jar, add in the water and blend it. My mixie jar was small. So I removed the pulp into a large bowl.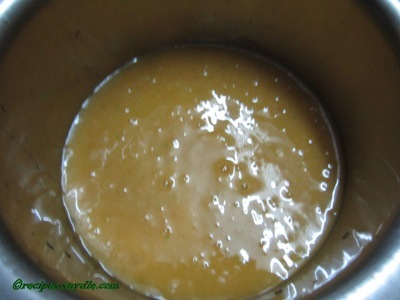 I added the cold water to it and mixed it using a whisk.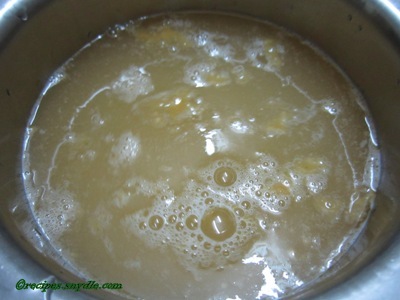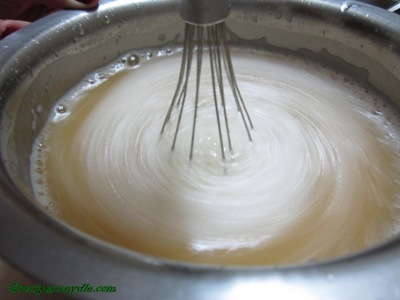 Aam panna is ready. Pour in glasses and decorate it with some mint leaves. Enjoy it with your lunch or just as a drink on its own. It is good till the very last drop.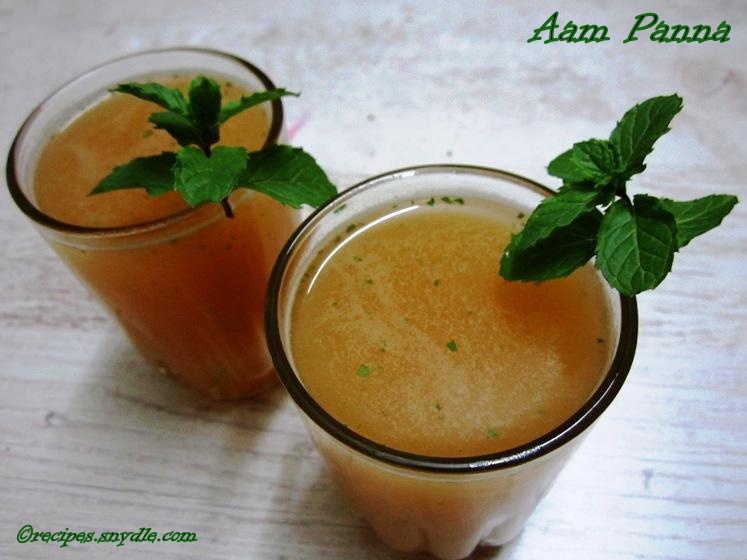 Like I said, consume it within 5-6 hours. Till then, you can keep it in the fridge.