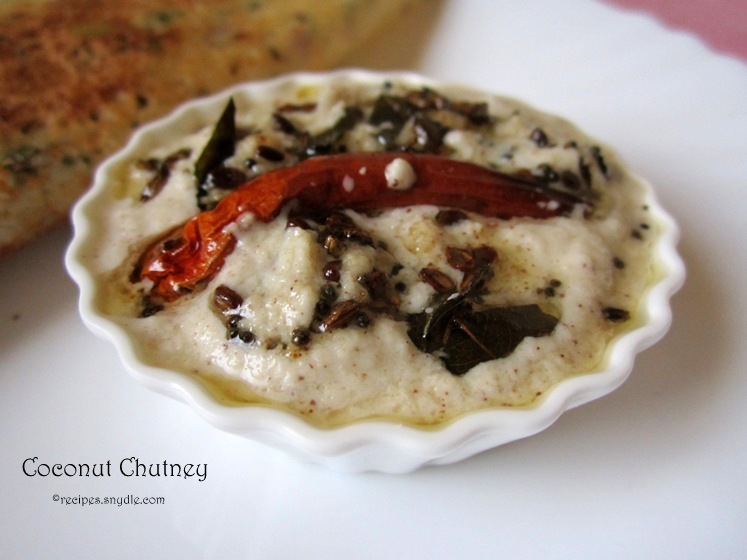 Coconut Chutney Recipe with Step by Step Pictures.
Hi again dear foodie. You might have noticed I shared the recipe of Instant Onion Rava Dosa a while ago. I had served it with this delicious coconut chutney, which is full of fresh flavors. Now that's what I am talking about. This is one of the best coconut chutney recipes ever! You can have it with dosa, idli or uttapam, it pairs perfectly with all of them.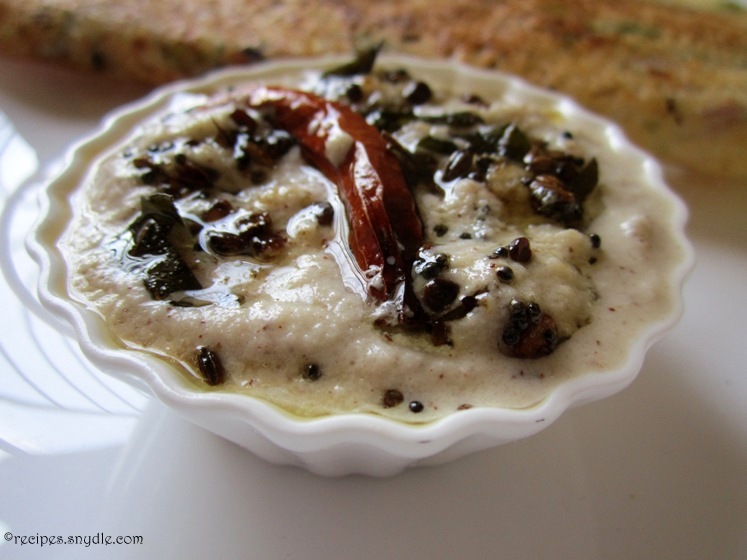 The most special thing about this chutney is its tempering. The fragrance of curry leaves and asafoetida and the crunch of urad dal breathe life into this coconut chutney. It's not very spicy, neither its sweet or sour. The other ingredients just "complete" the sweet taste of the coconut and that gives you a fabulous result. You can store it in the fridge for about 2 days. I have never stored it beyond 2 days so far, hence I cannot say how long it will stay fresh and safe to consume.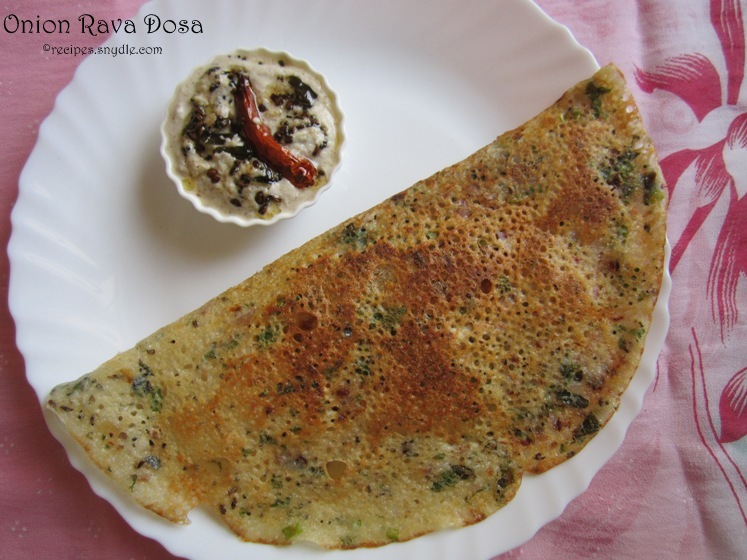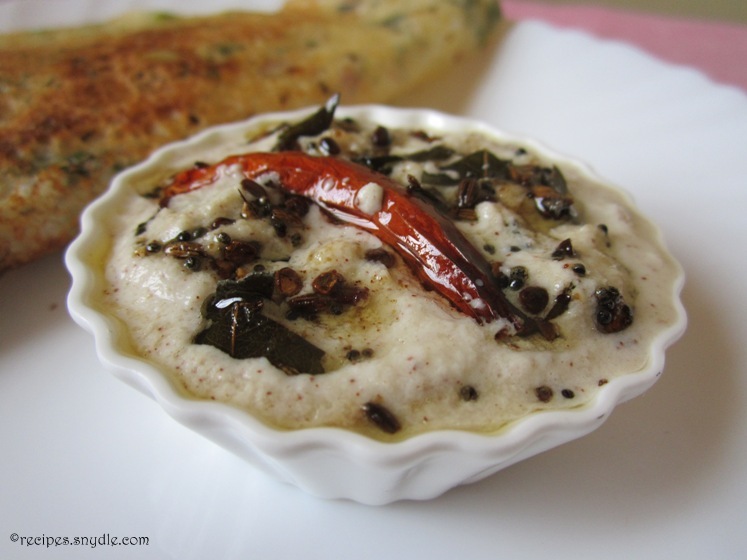 So let's get back to the recipe. This recipe yields about 1 and 1/2 cup of chutney, depending on the size of the coconut. I had a large coconut so I used 3/4 of it.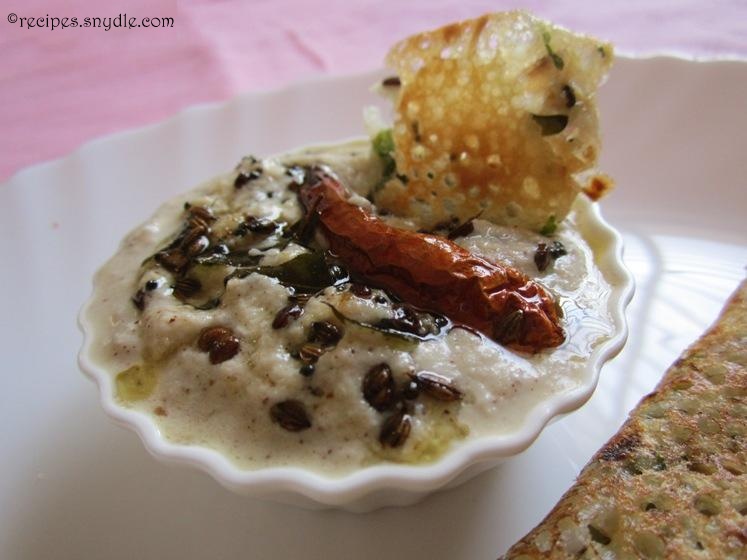 Ingredients
Coconut – 1 small or 3/4 if large
Garlic – 4 cloves
Green chilies – 1
Ginger – 1/2 inch piece
Roasted bengal gram / Daaliya – 2 and 1/2 tbsp
Water – 1/2 cup
Salt – to taste
For Tempering
Oil – 2 tsp
Cumin seeds – 1/2 tsp
Mustard seeds – 1/2 tsp
White urad dal – 3/4 tsp
Asafoetida/Hing – 1/6 tsp
Dried red chilies – 2
Curry leaves – 10, finely chopped
How to Make Coconut Chutney
In a mixie jar, take coconut, roasted bengal gram, salt, garlic, ginger, and green chilies.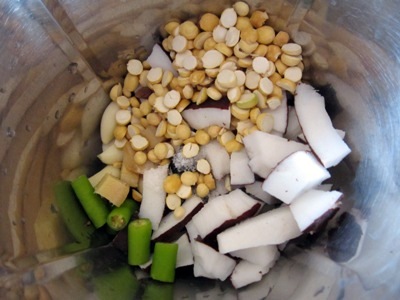 Use water as needed to make a thick, smooth paste.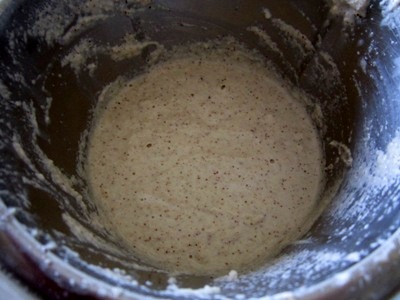 Transfer the chutney to the bowl.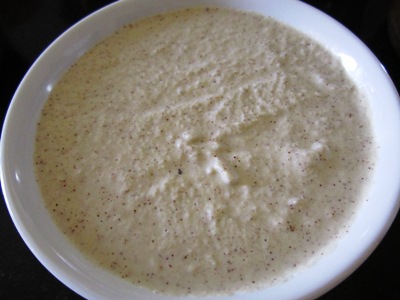 Prepare the tempering now. Heat oil in a pan. Add mustard seeds. Allow them to splutter. Add cumin seeds and allow them to splutter as well.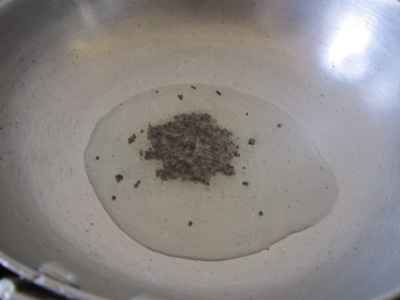 Add in the white urad dal and allow it to turn golden brown.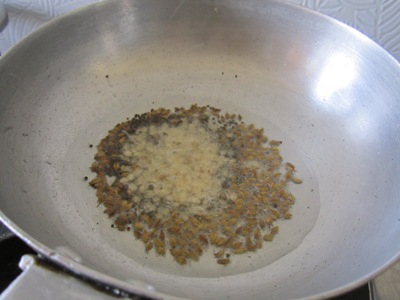 Next add in the asafoetida/hing and fry for 3-4 seconds.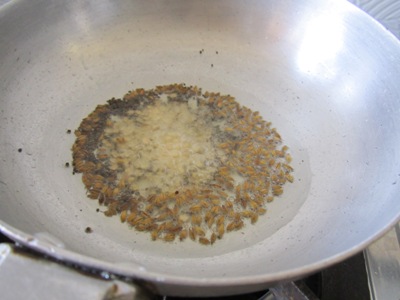 Then add whole red chilies and curry leaves. Fry for another few seconds till the chillies puff up and curry leaves becomes fragrant.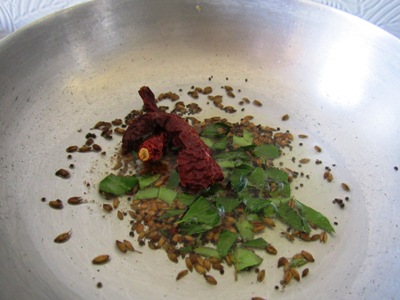 Pour the tempering over the chutney.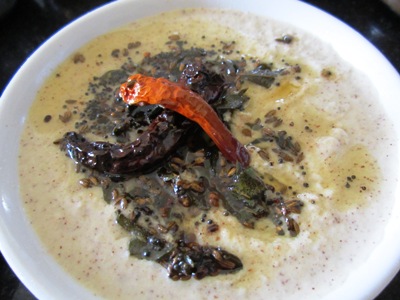 I like my chutney chilled, so I popped it in the fridge for an hour.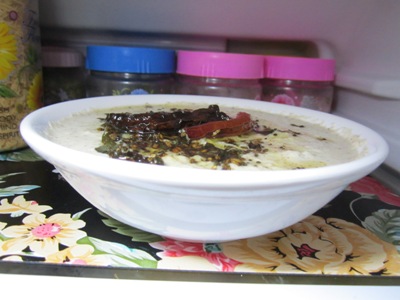 Coconut chutney is ready. Serve it with dosas, idlis or uttapas. Enjoy!