Dates and peanut ladoo is a best example of a sweet that taste really good and is also very easy to prepare.  I am always looking for new recipes that work well as a treat, is healthy but don't contain too much sugar.  These can be served as mid-morning snack for kids.  This is very easy to prepare at home and is very healthy snack for kids.  This is a very simple recipe with very few ingredients.  Here I have made use of lion dates, you can make use of any dates variety available with you.  And addition of sugar is optional.  I didn't add sugar for these ladoos but it was sweet enough.  Now to the recipe..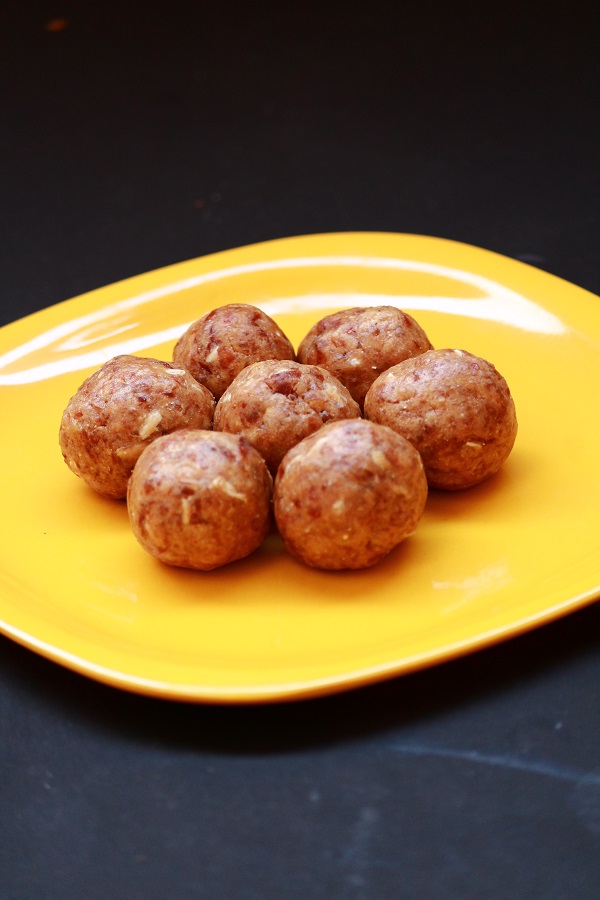 dates  – 1 cup
peanuts  – 1/2 cup
cardamom powder – 1/4 teaspoon
sugar – if necessary
Technique
1.  Roast peanuts till they get roasted well and become crunchy.  Let it cool and then remove the skin.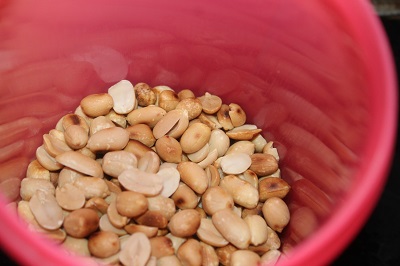 2.  Remove the seeds from the dates (if you are using seeded dates) and roughly chop them.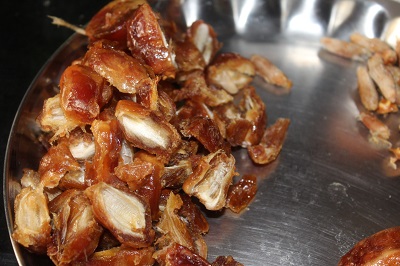 3.  Transfer the roasted peanuts into a mixer jar and coarsely grind into powder.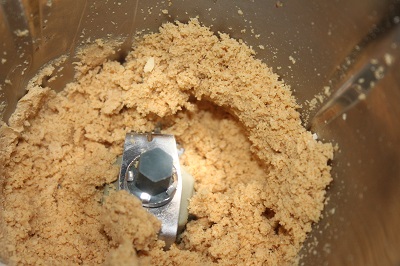 4.  Then add the chopped dates, cardamom powder and grind it once more.  (If necessary you can add sugar or jaggery to increase the sweetness.)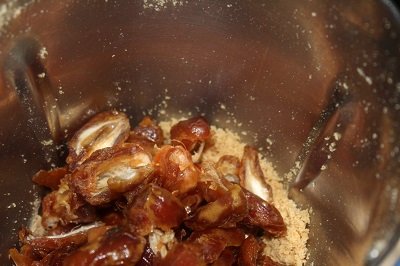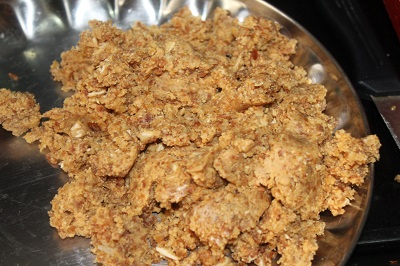 5.  Transfer the contents into a plate.  Take small portions of dough and make balls.