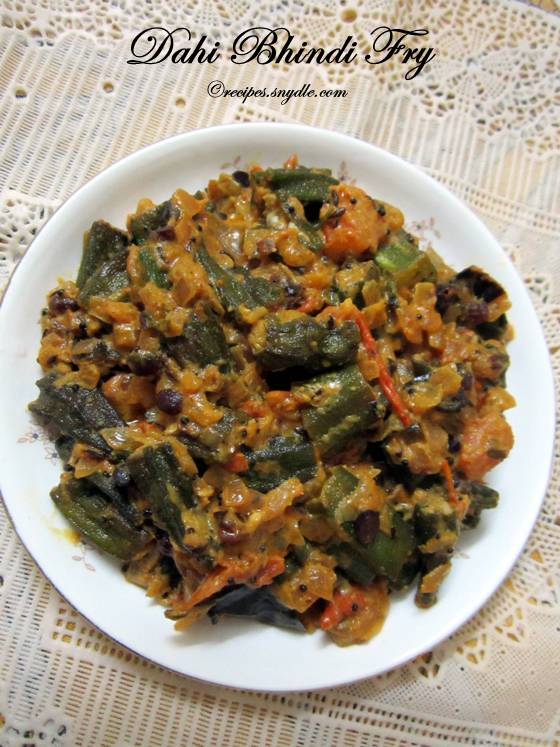 It won't be wrong to say that okra/bhindi is one of the most versatile veggies ever. You can fry them to make karari bhindi and enjoy its crunch. Or simply make okra curries with gravy and it still tastes scrumptious! Today I am sharing the bhindi recipe made using curd or dahi. You can say its dahi wali bhindi.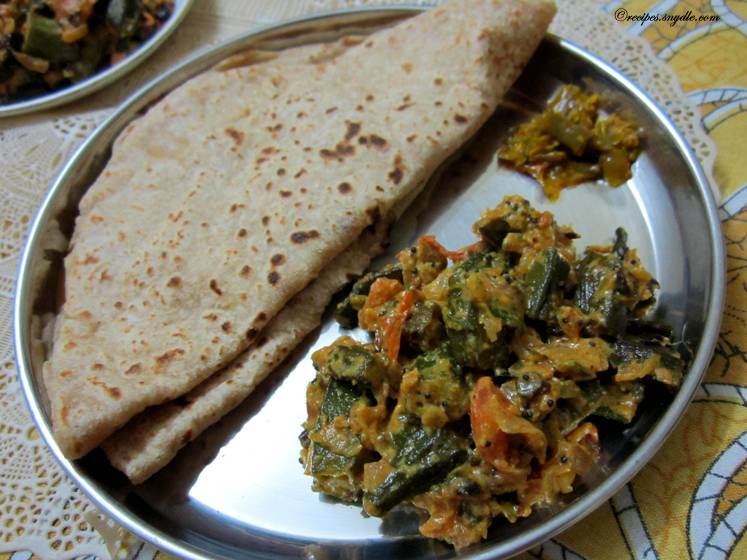 The recipe uses very basic ingredients and there is not much hand work involved. This is a perfect recipe for a quick and easy dinner. This is a dry dahi bhindi recipe, with thick gravy coating the fried okra. Cooking with okra is fun and you can also check out my other recipe for okra here. After bhindi masala, this is my go-to bhindi fry recipe because its an easy lunchbox recipe.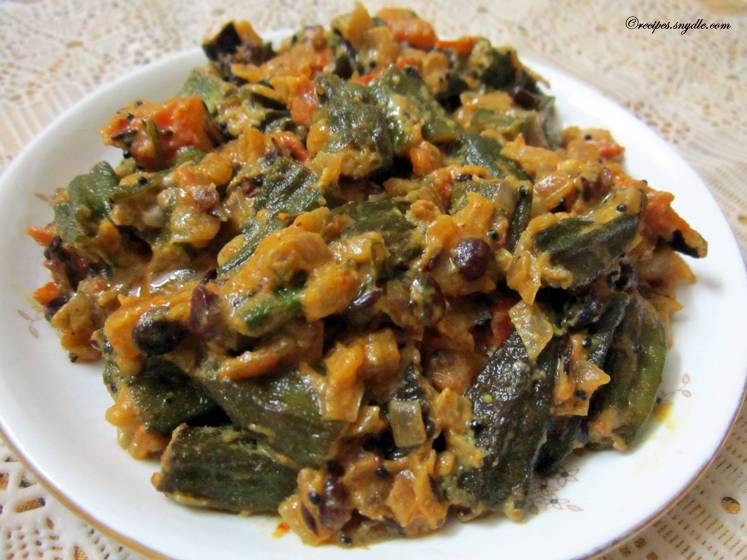 Let's take a look at the dahi bhindi recipe. For the purpose of measurement, 1 cup=250 ml.
Ingredients
Bhindi/Okra – 250 grams, chopped into 1/2 inch pieces
Thick curd/yogurt – 1 cup, slightly sour, whisked
Tomato – 1 large, chopped
Onion – 1 medium, finely chopped
Cashews – 15, boiled and ground to paste
Salt – to taste
Turmeric powder – 1/2 tsp
Red chili powder – 2 tsp
Dried red chilies – 4, broken (I used Byadgi mirchi)
Curry leaves – 15 leaves
Mustard seeds – 1 tsp
Cumin seeds – 1 tsp
Chana dal – 2 tsp
Coriander leaves – a handful, chopped
Oil – to deep fry the bhindi
How to Make Dahi Bhindi Fry
Heat sufficient oil in a skillet. Carefully drop in the chopped bhindi/okra. Add some salt to it and fry it for 3-4 minutes till it is almost cooked. Keep regulating the flame between medium to high.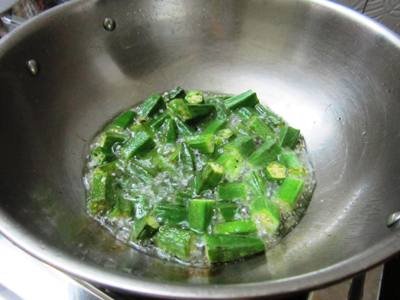 Take the okra out onto a paper towel.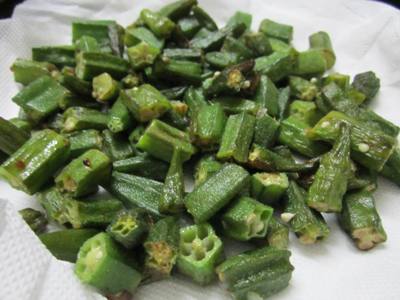 In another skillet, heat 1 tbsp oil and add mustard seeds and cumin seeds. Let them splutter.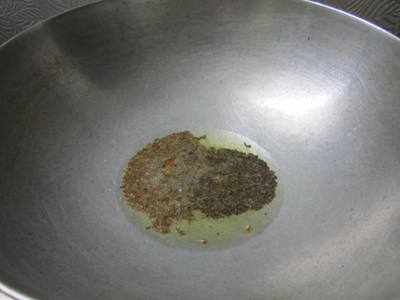 Then add in the chana dal and saute for a few seconds till it becomes golden and aromatic.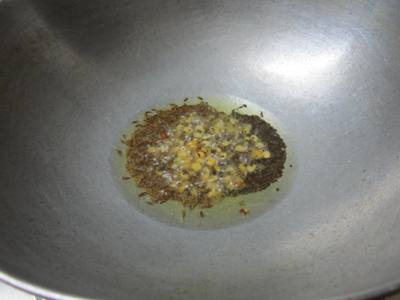 Add in the dried red chilies and curry leaves. Fry them till the curry leaves become a bit crunchy. Stir constantly. Try not to burn anything.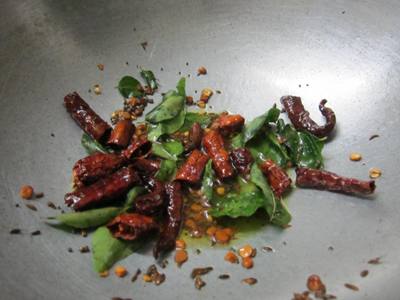 Add in the onion and saute it till it turns golden.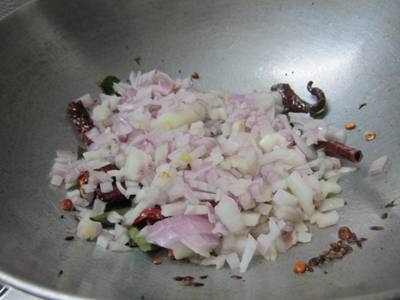 Add in the tomato and some salt and cook it till it gets mushy.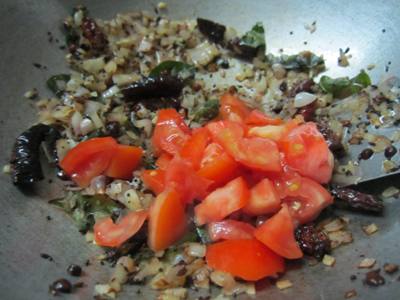 Add in the turmeric and red chili powder. Mix well.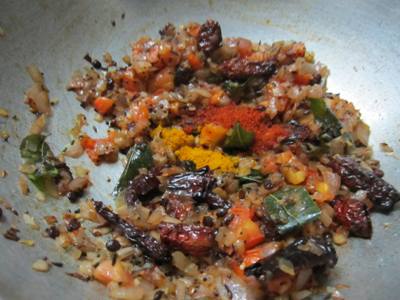 Add in the cashew paste and cook for 2-3 minutes till the oil begins to separate.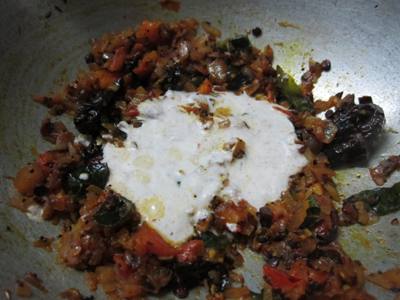 Add in the whisked yogurt. Cook for 2 minutes on medium heat.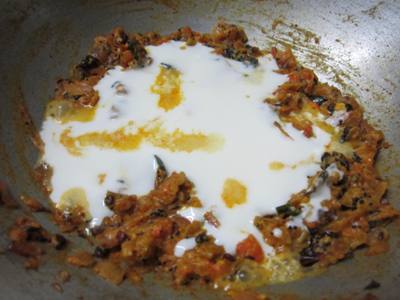 Add in the chopped okra and mix well. Check the salt. Sprinkle some water if the gravy looks to dry.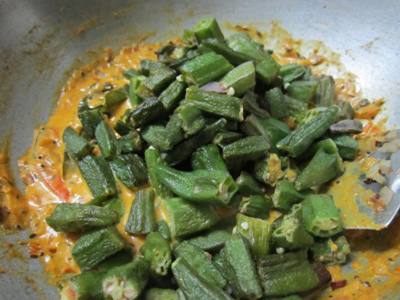 Mix well. Cover the skillet with a lid and turn the heat to low. Let the okra cook in the yogurt gravy for 5-6 minutes till its completely done. Add in the chopped coriander leaves and mix well.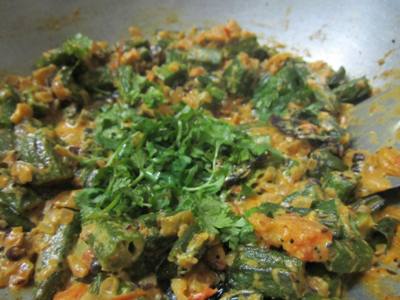 Dahi bhindi fry is ready. Serve hot with phulkas or dal-rice and pickle. Enjoy!