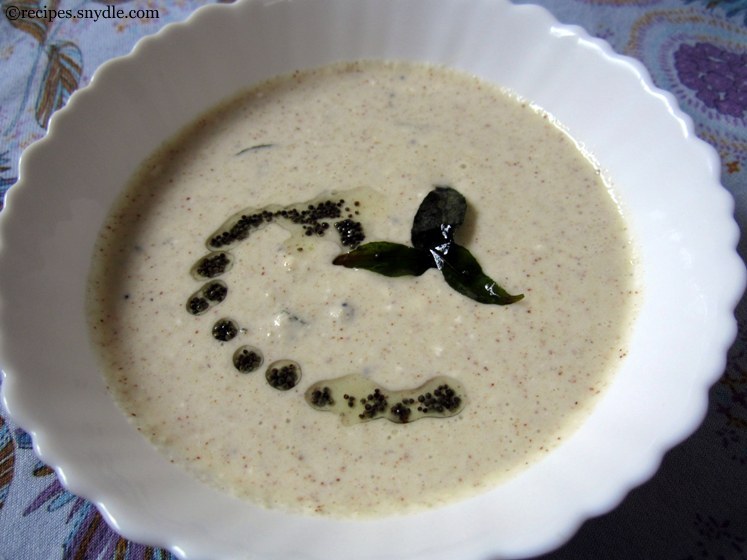 Hi again foodies. Today I am sharing the recipe of coconut chutney with step by step pictures. This is quite different from the usual white coconut chutneys that you get in restaurants. This one has the zest, tang and a hint of hotness.
This particular recipe of coconut chutney uses dahi or yogurt, which lends it a very creamy texture. The sourness from the yogurt balances well with the hotness of chilies and garlic. Since I used fresh coconut, I didn't feel the need to use the groundnuts or roasted bengal gram. The fresh coconut chutney has a better consistency as compared to that of dry coconut chutney. In the end, I have tempered the chutney with curry leaves and mustard seeds, which further enhances its taste.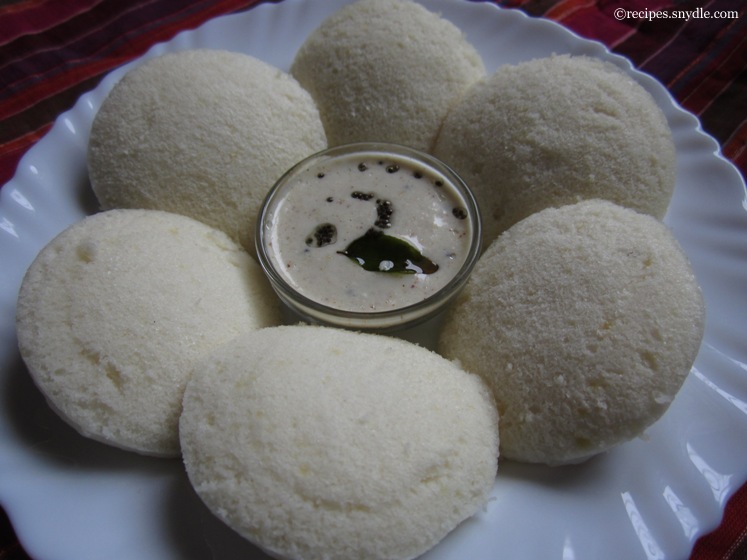 This South Indian coconut chutney recipe is an excellent dip of idlis as well as masala dosas. You can find the recipe for soft idlis here and recipe of masala dosa here. I have even paired it with Oats and Mung Bean Pancake and the combo tasted divine. I will share the recipe of Oats and Mung Bean Pancakes very soon. For now, let's begin with the recipe of coconut chutney with yogurt.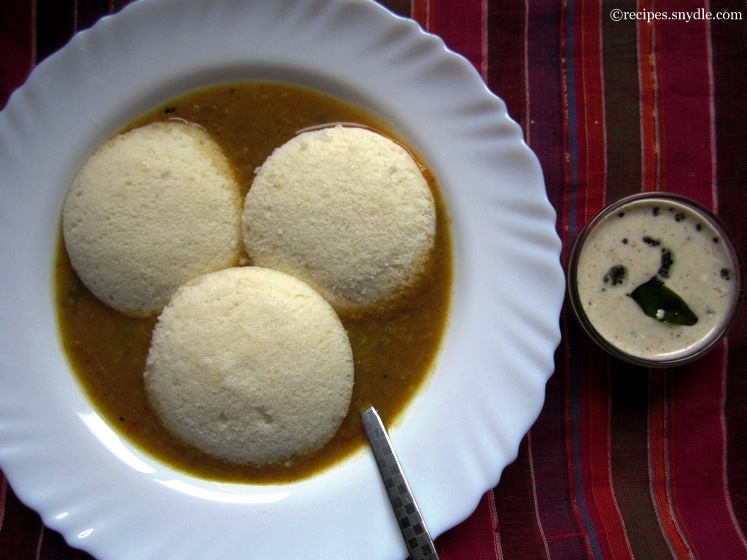 This recipe makes about 1.5-2 cups of chutney and I stored it in the fridge in an airtight container for a week and it stayed fresh. For the purpose of measurement, 1 cup = 250 ml.
Ingredients
Fresh coconut – 1 whole, medium size, cut into little pieces
Green chilies – 2 or 3, roughly chopped
Garlic – 5 to 6 cloves
Ginger – 1/2-inch piece, roughly chopped
Jeera powder/Roasted cumin powder – 3/4 tsp
Salt – to taste
Sugar – 1 tsp
Water – 4 to 5 tbsp
Thick yogurt – 3/4 cup
Oil – 2 tsp
Curry leaves – 10 to 12
Mustard seeds – 1 tsp
How to Make Coconut Chutney with Yogurt
Heat a skillet or a pan. When hot enough, turn the heat to low. Dry roast ginger, garlic, and green chilies separately one after another.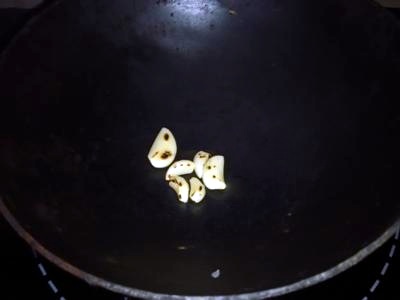 They should become aromatic and get brownish spots. Move them around frequently.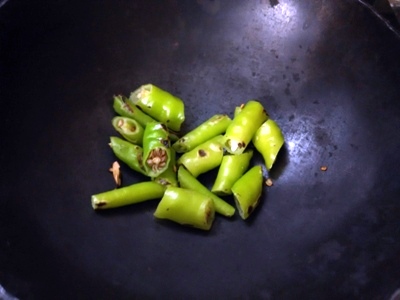 Try not to burn anything. This process may take 1 to 2 minutes per ingredient.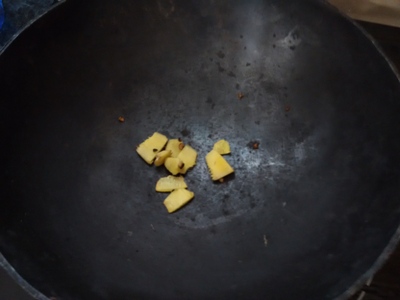 In a mixie jar, take coconut, salt, sugar, roasted cumin powder, dry-roasted ginger, garlic and green chilies.
Grind everything to a smooth paste using some water. Don't add a lot of water.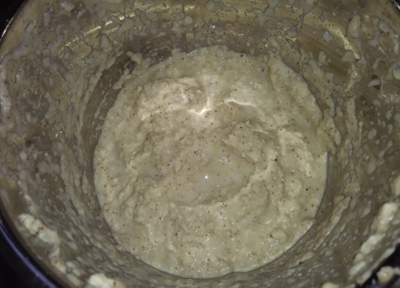 Let's prepare the tempering now. Heat oil in a skillet or a pan. Add in the mustard seeds and allow them to crackle.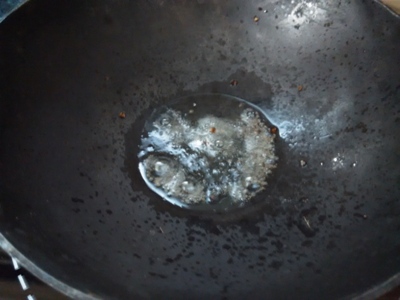 Add in the curry leaves and stir them around they become aromatic. This would take a few seconds.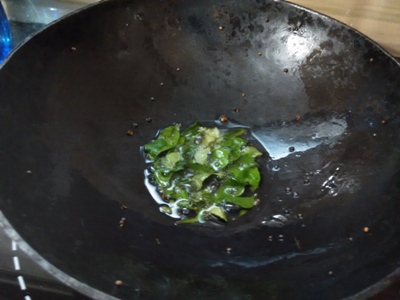 Pour the tempering over the chutney. Mix well with a spoon. Reserve some tempering to decorate the chutney if you wish. I added the tempering over the chutney while it was still in the mixie jar for the sake of convenience.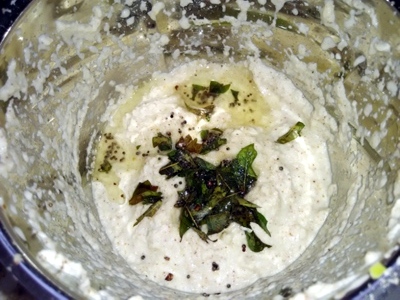 In a bowl, whisk some thick yogurt.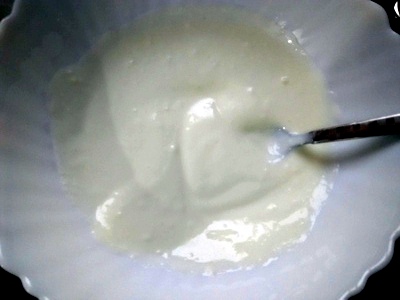 Add in the tempered, ground coconut paste to the yogurt.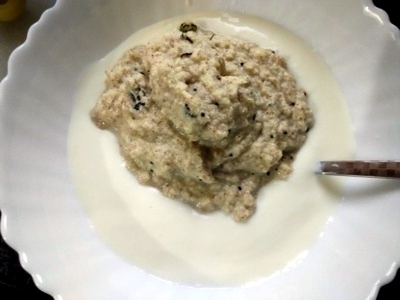 Mix well. You could also temper the chutney after mixing it with yogurt, whichever way you like. That doesn't really affect the taste.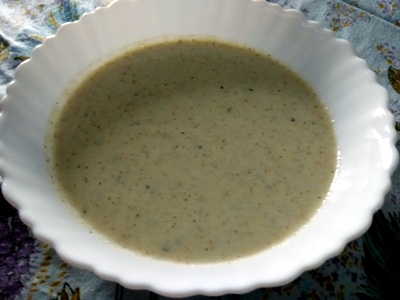 Decorate the chutney with the reserved tempering. Coconut chutney is ready. Enjoy with idlis and dosas.